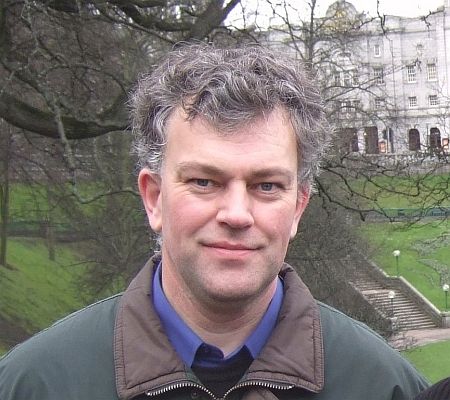 With thanks to Martin Ford.
Aberdeenshire councillor Martin Ford has signed the petition to the UK Government opposing an official state visit by Donald Trump during his term as US president.
The petition states that Mr Trump should not be invited to make an official state visit because it would cause embarrassment to the Queen.
Over 1.8 million people have already signed the petition. Cllr Ford signed it on Sunday, 29 January.
Cllr Martin Ford said:
"The petition has coincided with world-wide protests at Mr Trump's shameful and discriminatory travel ban.
"The information with the petition specifically describes Mr Trump as a vulgar misogynist, which, amongst other things, he certainly is.
"The petition makes the point that since, unbelievably, Mr Trump is now the President of the United States, the UK will have to deal with him and admit him to this country in that capacity. However, we don't have to give him the honour of an official state visit and meeting the Queen and we clearly shouldn't.
"Mr Trump is a deeply unpleasant individual with abhorrent views. So while we can't ignore Mr Trump, the UK must do nothing that suggests support or approval of his behaviour."
Comments enabled – see comments box below. Note, all comments will be moderated.
[Aberdeen Voice accepts and welcomes contributions from all sides/angles pertaining to any issue. Views and opinions expressed in any article are entirely those of the writer/contributor, and inclusion in our publication does not constitute support or endorsement of these by Aberdeen Voice as an organisation or any of its team members.]