Ben Hukins gives Voice's Suzanne Kelly the run-down on his background, races, interests and opinions on Aberdeen's hot topics.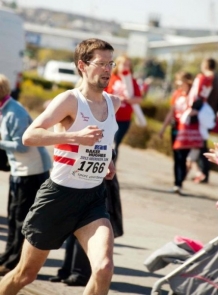 I meet Ben at Café 52.  I've been running (it was a Thursday and getting around town on Thursday evenings at rush hour is always problematic) and am somewhat out of breath.
Ben is a local runner with a number of local races and victories under his belt.
He has a girlfriend who is now into running, several cats, a rabbit which has chewed through his mobile phone charger, a father who used to be a professor at Aberdeen University and opinions on the day's issues.
Unsurprisingly the Olympic Games is our first subject for discussion:
"As a sporting event it was fantastic.  I was actually quite surprised we did so well… my girlfriend and I saw several events including some of the women's running events.  I felt like getting on the track and running. 
"There was negative press and commercialism…when you have companies like Dow Chemicals involved…  but all the negatives such as transport and security – all of that was forgotten.  As a sporting event it was fabulous.  You couldn't leave an event without wanting to go run round the track.  We watched the women's marathon on the street.  Everyone just got a huge buzz out there.
"The running track is going to stay.  There was a huge debate over the stadium with Tottenham Hotspur and West Ham – the West Ham solution was the best. Luckily in the end international bodies intervened."  
But are kids today being active?
"People in my generation all kind of grew up outdoors playing, playing football.  Even when computer games were starting up, most people still went out to play as well." 
We get into some early background history.  Ben is a Liverpool fan, although he grew up in Manchester before his family moved to Aberdeen.  His dad got a position in Aberdeen University and he and his mother moved to Aberdeen once Ben finished his A levels (one week after his 18th birthday).
Ben studied electrical engineering, stayed to work in the energy sector and is now the only member of his family still in Aberdeen.  His girlfriend recently took up running.
We then get to Scottish football and the future of Rangers:
"I actually read quite a lot; the actual administration process was interesting; there was so much written about it."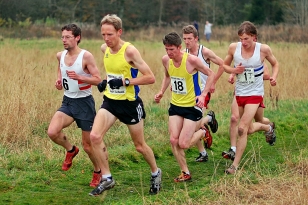 We talk about running – Ben is about to be put in the 'veteran' age group for running purposes.  He recently ran the Baker Hughes 10K, which is a big charity event.
"It's great because you get a whole spread of people.  There is a guy from Greenock who goes to every single race in a clown's costume.  He must have raised quite a lot of money for charity." 
And if Ben is running competitively?
"I normally take it easy, but I like to get up 4 hours before a race starts.  I just have breakfast and get ready." 
Ben enjoyed the Stonehaven half marathon in particular and he discusses some other races:
"It's a great atmosphere and it's very well organised.  I'm doing the Loch Ness Marathon at the end of September.  In April I went to Rotterdam and I've been to France.  I enjoyed the Champagne region.  There are marathons in so many places in the world… I really want to go to America."
We get around to some of the environmental issues of the region:
"One of the reasons I like Aberdeen is the green space.  In no time at all you can get out of Aberdeen into some great countryside.  You see the current plans and proposals and it's like greenbelt means nothing. 
"They were going to destroy Loirston.  The leadership of the recent council has given me great cause for concern towards the destruction of the greenspace.  There was just no joined up thinking. "
I can't offer any argument against these sentiments.  We discuss Tullos Hill:
"There is so much propaganda and misinformation.  Tuesday night, for the first time in a long, long, time, I saw deer.  The council said there were 28 living in the area. They killed 34.  It was clearly a migratory population."
[note: at the time of publishing, the total looks closer to 44.]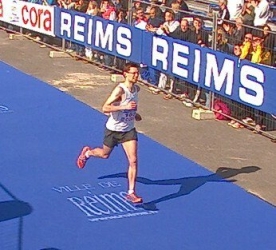 Ben and I note the change in the council and the lack of LibDem representatives in Torry/Ferryhill and Altens post -election. We discuss UTG:
"The 'For' (pro granite web) campaign had more money, more press.  P&J is clearly pro development of Union Terrace Gardens, shown in the way they aimed their headlines and articles." 
Again, no argument from me.
Ben does as much working out in the out of doors as possible:
"I am a member of a gym which I use sporadically – I'm involved in the STV appeal.  They're trying to cover 10,000 miles on the treadmill.  I've been doing running; for a fiver I'll go and do your section of running for you – I'm up to 14 so far. 
"You don't have to join a gym.  If you don't like the gym, don't do it.  These days there so many sports you can do in Aberdeen at RGU and the sports village and other venues."   
STV's charity event hopes to raise £5,000 by having people donate money for miles run on the treadmill at The Warehouse Health Club on Mearns Street which has organised a treadmill relay where they aim to cover 10,000km – the length of the Scottish coastline.  They have already started the run and expect to take around a month to complete the distance.
For full details and to help, visit http://campaigns.stv.tv/stv-appeal/about-us/latest-news/312977-aberdeen-gym-hits-the-treadmill-in-aid-of-the-stv-appeal/
We are in touch after the interview as we didn't get a chance to discuss the amazing, moving Paralympics.  But two recent Scottish running events have had serious issues.  A man collapsed and died in the recent Glasgow run and several people had to be airlifted from Ben Nevis.
Ben had this to say:
"I ran the Glasgow event on a number of occasions and it is a very well organised, excellent event. I don't know the circumstances surrounding the death and it is obviously a great shame, however, from my experience of the event I believe that the organisers will have done everything they could to have prevented this unfortunate incident.
"With regards the Ben Nevis event, I really don't know much.  Unfortunately fell running is a sport with its inherent risks and all competitors are aware of these.  Race organisers do their best to manage all the risks as far as reasonably practical.  Running isn't a dangerous sport."
No, running isn't a dangerous sport.  It is a means of keeping fit that everyone can afford to do, all ages and sexes can enjoy running to their individual abilities and, as the Paralympics have shown, running can change peoples' lives for the better.  'What's not to like?' as the saying goes.
All the best to Ben in his upcoming races.  We will be following his progress and will try and catch up with him figuratively, as catching up literally might take some doing.
 Comments enabled – see comments box below. Note, all comments will be moderated.