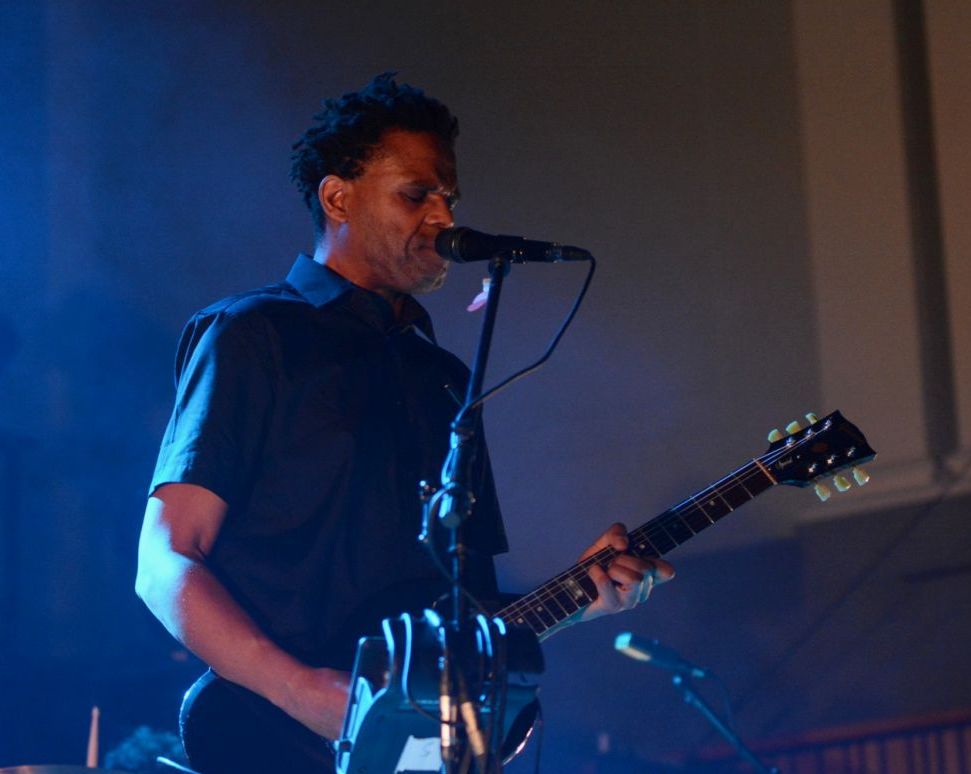 Craig Chisholm reviews Mogwai plus support, Rev Magnetic at The Music Hall, Aberdeen.
With Idlewild playing down the road at the OGV Taproom and The Dons entertaining one of the Glasgow teams at Pittodrie (in a game best not talked about after a rather unpleasant ending), it's pleasing to see a healthily packed Music Hall watch the wonderful Mogwai start a short run of dates before Christmas.
Opening the nights proceedings are Glasgow based Rev Magnetic, who are fronted by the multitalented, multi-instrumentalist and vocalist, the Orkney and Blairgowrie raised Luke Sutherland.
Not only is he the Rev Magnetic frontman but he's a published author, former band leader of acclaimed 90s band Long Fin Killie and occasional Mogwai touring member.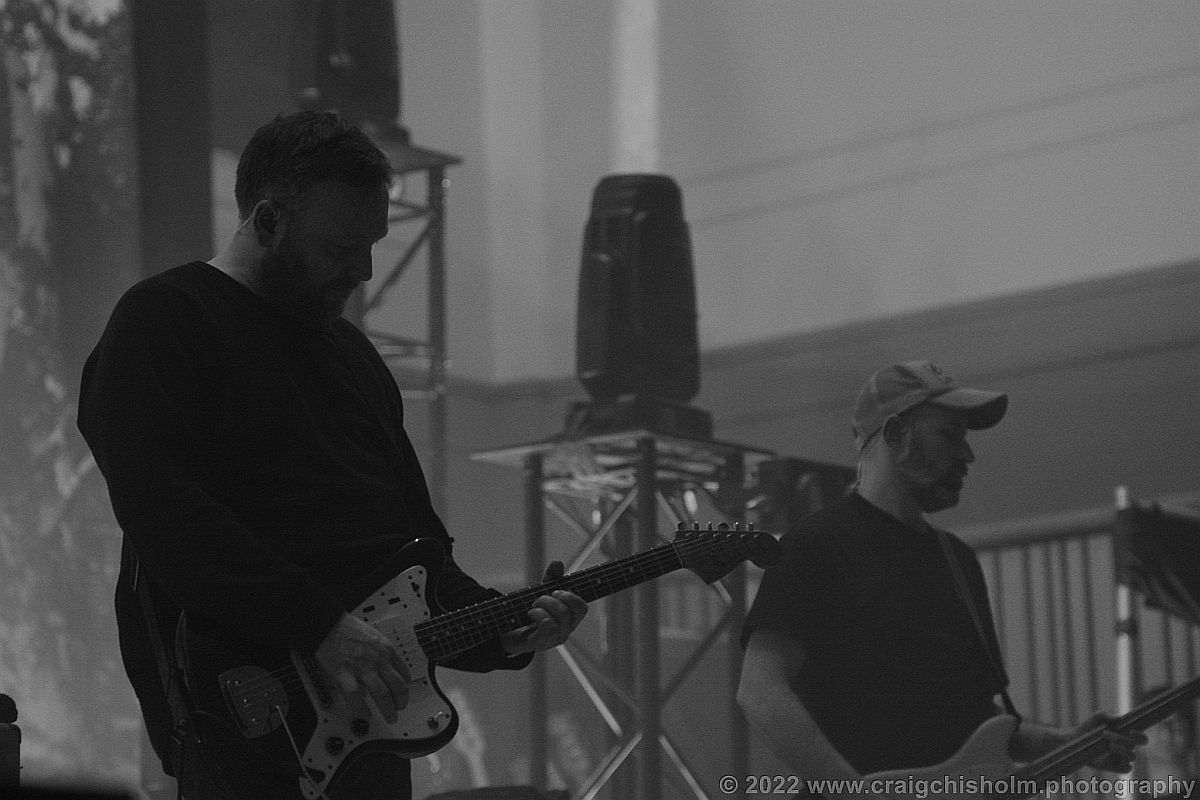 The band deliver a 40-minute set of experimental avant-post-rock infused with pop hooks, jarring silences and folk influences that recalls bands such as near namesakes Mercury Rev at their most dream-like and the exploratory guitar work of Loop and My Bloody Valentine.
Sutherland's congenial, friendly between song banter seems to win over a crowd that may not be familiar with the band or their 2019 album 'Versus Universe'.
Hopefully they make it up to the Granite City again soon.
Headliners Mogwai are no strangers to Aberdeen having made their debut at the Lemon Tree 25 years ago.
"Hello, we're Mogwai from Glasgow, it's good to be back in Aberdeen" states frontman Stuart Braithwaite as the band take the stage.
Opening with the live debut of recent single (and, interestingly, non-album track) 'Boltfor', the band plunge straight into a hypnotic and hallucinatory set that features a mere 3 tracks their recent UK no.1 album 'As the Love Continues' and delves deep into their now extensive back catalogue.
Between song chat is minimal, kept to the odd "thanks" or similar display of appreciation. However, that's a positive as unnecessary between song banter could break the spell that the band's music induces.
The aforementioned Luke Sutherland makes a guest appearance during the seasonal appropriately named 'Xmas Steps' adding layers of violin to the band's guitar heavy sound.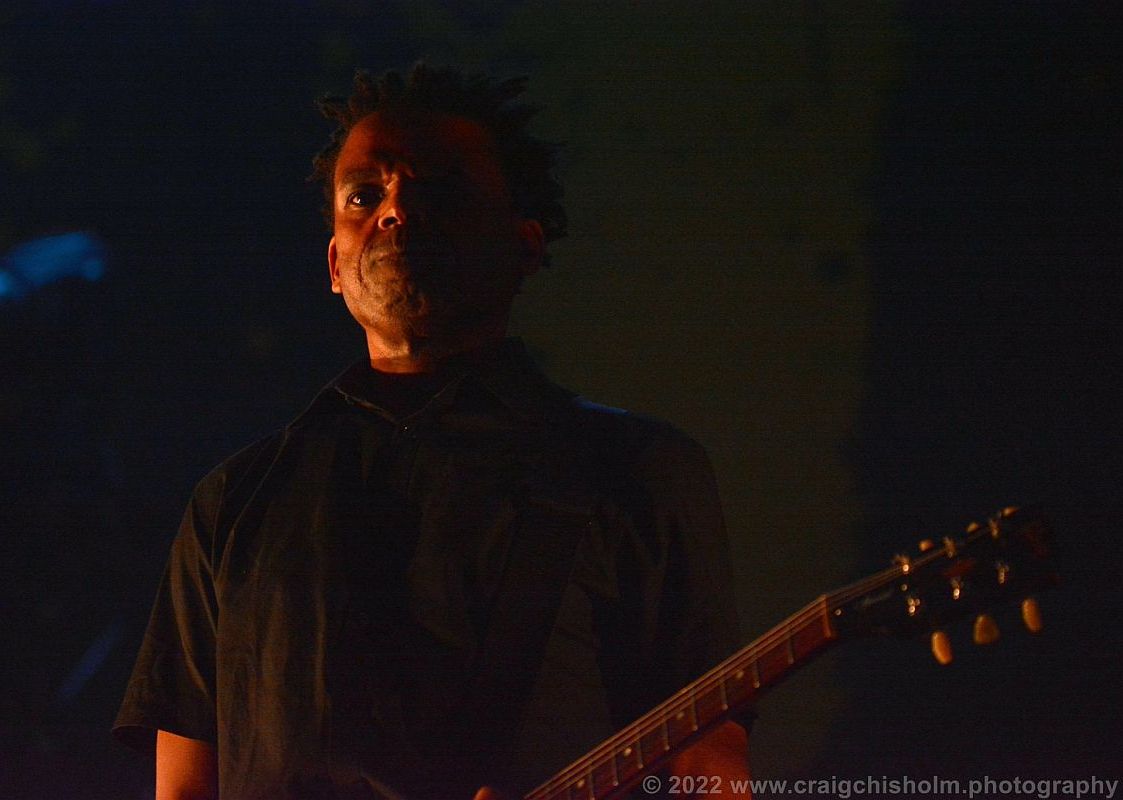 Vocal tracks, such as 'Ritchie Sacramento' and 'Hunted By a Freak', are rare, offering a different shade to the atmospherics of the instrumentals.
Closing with the epic 20-minute piece 'My Father, My King', which is based on the melody to a Jewish prayer, the band exit to a deafening cacophony of feedback and adulation from an adoring crowd.
A towering performance by one of the greatest bands Scotland has to offer – and much more fun than the entertainment at Pittodrie on the same night.
Mogwai Setlist:
I'm Jim Morrison, I'm Dead
How to Be a Werewolf
Hunted by a Freak
Party in the Dark
Don't Believe the Fife
Drive the Nail
Christmas Steps
Old Poisons
Ceiling Granny
Remurdered
Ratts of the Capital
Encore:
Ritchie Sacramento
My Father, My King
Rev Magnetic Setlist:
Versus Universe
Like No Girl That Ever Was
Lip Gloss
Sunny Windy Winter Morning (Rainbows Spanning the Valley)
Gregor
La Haut
Don't Let Joy Destroy You
Palaces