Craig Chisholm reviews 'Nouvelle Vague' – Lemon Tree, 4th March 2022.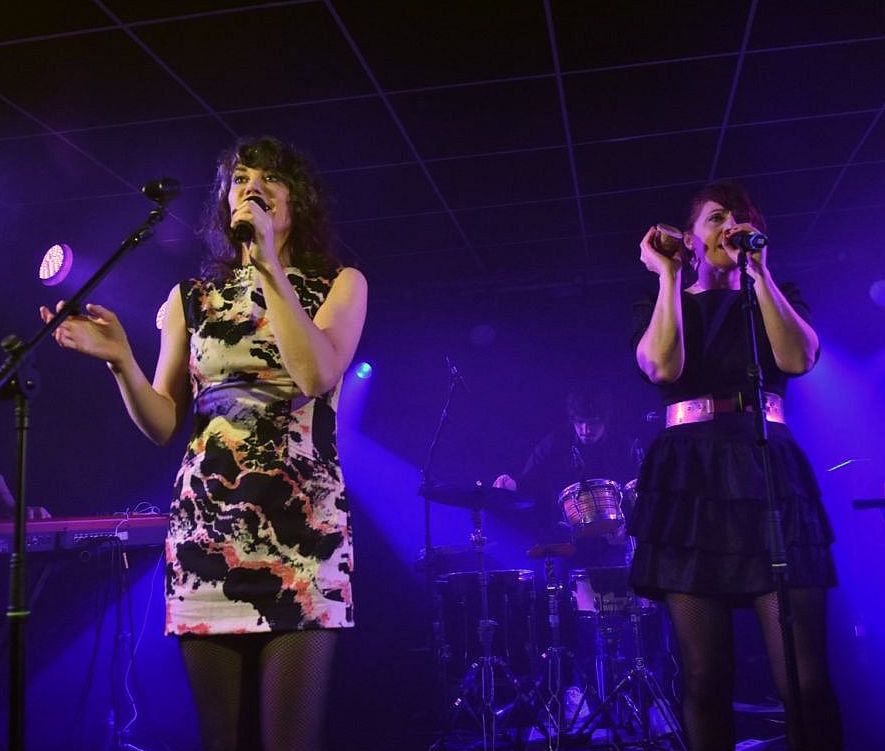 The girl singer covering a rock song in more downbeat, acoustic or similar fashion has become a tired trope over the last few years in the pop landscape.
From Birdy releasing a whole album of whispery covers to the Hawaiian singer Malia J sound-tracking the trailer to Marvel's 'Black Widow' with Nirvana's 'Smells Like Teen Spirit', the style has become mainstream, familiar and, unfortunately, a bit stale.
However, one band are the original and the best in the genre and bring more to re-interpreted cover versions than a lot of others – a swipe of Parisian cool, a knowledge that they were the original trendsetters and a simple, joyous fun to their live show.
Starting off with both singers deep in the Lemon Tree audience, lit only by a single torch directed from the stage, the band start the show in atmospheric fashion with New Romantic electro classic 'Fade to Grey', originally by Visage.
What follows is a peerless 90-minute show that takes in an inspired selection of songs by acts as diverse as Yazoo ('Don't Go'), The Cramps ('Human Fly'), XTC ('Making Plans for Nigel') and The Clash ('Guns of Brixton') among others.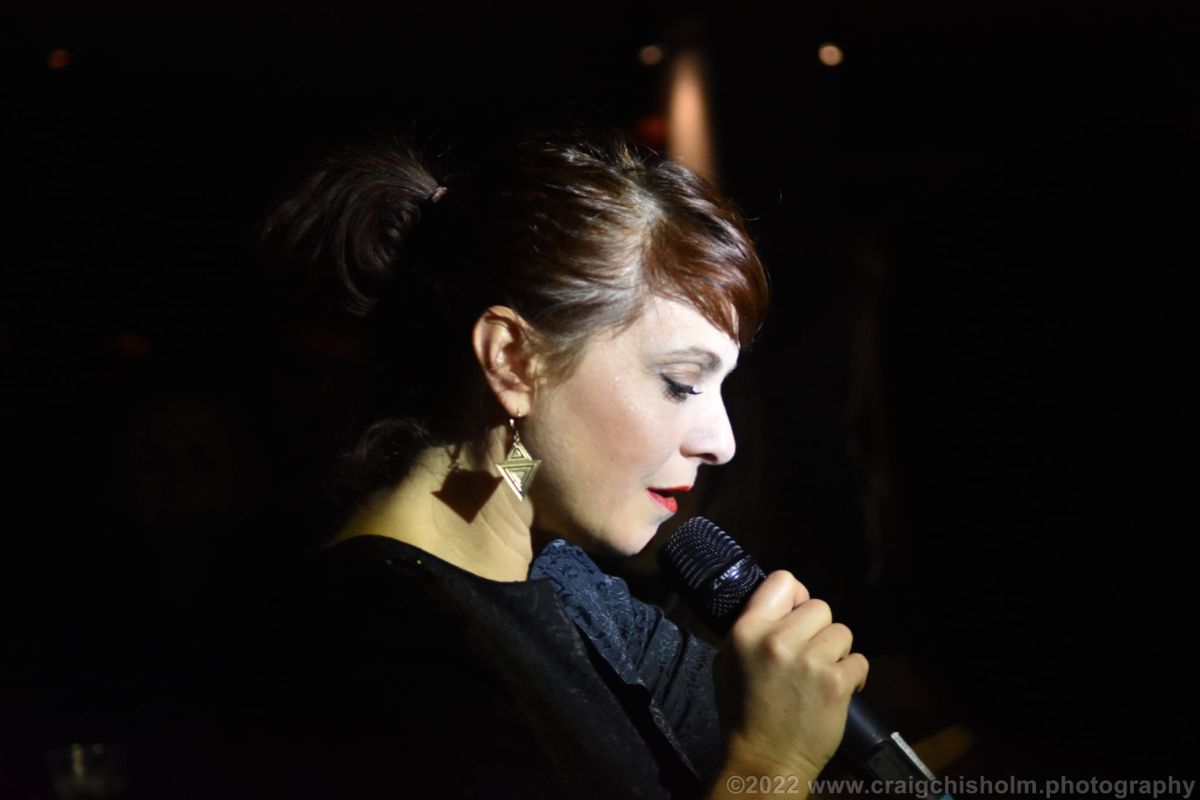 At their best, Nouvelle Vague subverts and twist the original narratives of the songs and add new meaning and added depth to them.
The masculine toxicity lampooned in Dead Kennedys punk classic 'Too Drunk to Fuck' is retooled for the modern era and raises issues of consent when sang by a woman. Joy Division's 'Love Will Tear Us Apart' allows us to see the other perspective of a break down in a relationship, far removed from the original male narrator's perspective.
It's moments like those that make you stop and think, to re-analyse the song and the song writer – what is the meaning of Generation X's 'Dancing with Myself' when sang by a woman? What does a female perspective bring to The Undertones 'Teenage Kicks'?
All valid questions and the punters will all have their own opinions or ideas if they stopped to consider the song in question. However, it's also a Friday and time to unwind – and The Specials 'Friday Night, Saturday Morning' is an appropriate choice, with its tales of drunken abandon and living for the moment.
The range of musical styles in their interpretations also adds to the occasion – whilst they are steeped in the Nouvelle Vague's original Bossa Nova style, they're not scared to let go with wild disco abandon or an introspective acoustic led style.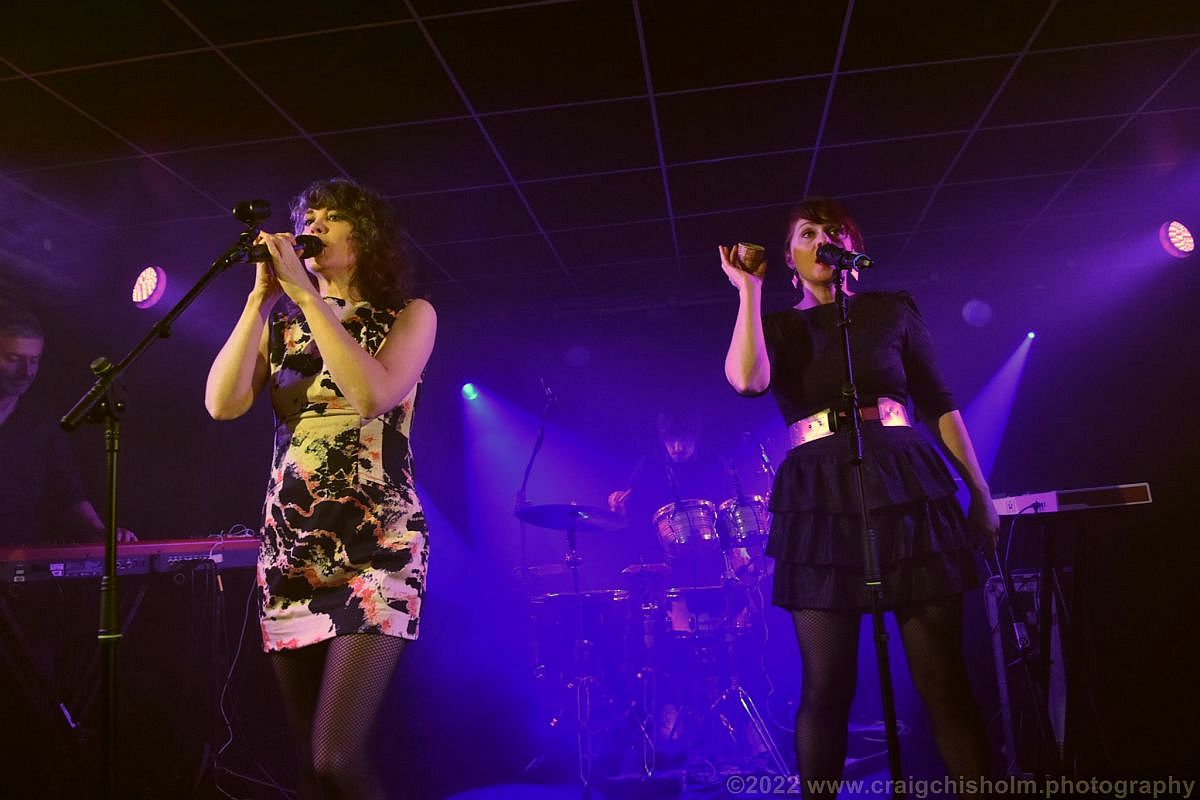 Entertainment is ultimately the name of the game and theatrical flourishes such as synchronised movement by the singers, a toast with a glass of wine before 'Too Drunk to Fuck' and a spirited kazoo solo during 'Human Fly' make a good show.
The band close their set with Modern English's 'I Melt Into You', an appropriate and timely song with current events in Ukraine, which was written originally under the fear of nuclear war and depicting a couple making love as the bomb drops.
But such weighty topics are no excuse to not party and have a good time – and Nouvelle Vague easily provide that and leave a Friday night crowd in Aberdeen more than happy to carry on socialising into Saturday morning.
Setlist:
Fade to Grey (Visage cover)
Blue Monday (New Order cover)
Dancing With Myself (Generation X cover)
Ever Fallen in Love (With Someone You Shouldn't've) (Buzzcocks cover)
Making Plans for Nigel (XTC cover)
Too Drunk to Fuck (Dead Kennedys cover)
Teenage Kicks (The Undertones cover)
Human Fly (The Cramps cover)
All My Colours (Zimbo) (Echo & the Bunnymen cover)
The Guns of Brixton (The Clash cover)
Enola Gay (Orchestral Manoeuvres in the Dark cover)
Road to Nowhere (Talking Heads cover)
Just Can't Get Enough (Depeche Mode cover)
Heaven (The Psychedelic Furs cover)
Bela Lugosi's Dead (Bauhaus cover)
Friday Night, Saturday Morning (The Specials cover)
Love Will Tear Us Apart (Joy Division cover)
Encore:
Don't Go (Yazoo cover)
In a Manner of Speaking (Tuxedomoon cover)
I Melt With You (Modern English cover)