Review and photos by Craig Chisholm.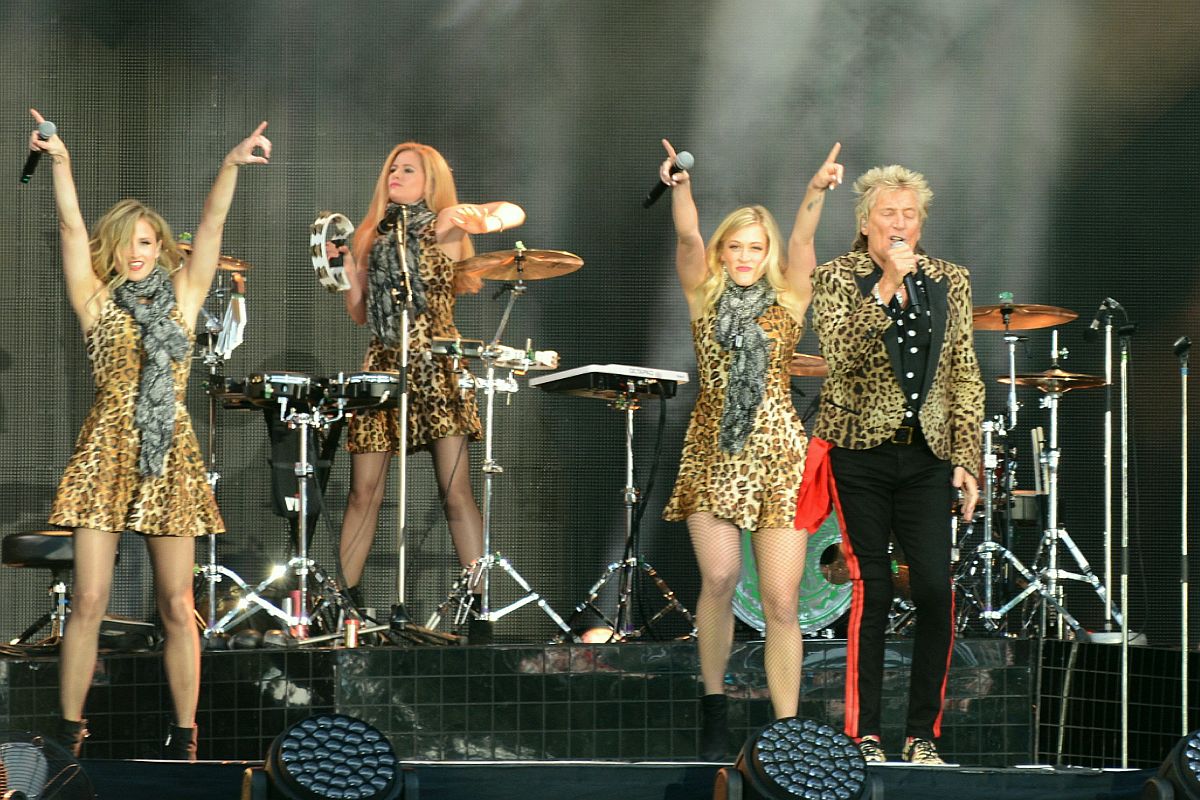 It's the end of an era at the AECC as tonight's gig marks the conclusion of the venue's live music history before attention turns to the new P&J Live as the new home of large scale arena rock in Aberdeen.
Throughout the venue's history, it has seen some genuine rock and pop legends tread the boards in the main arena.
From its debut as a live venue in 1990 – when Scottish pop stars Wet Wet Wet provided the first live entertainment – household names, legends of rock, country stars, hip hop titans, heavy metal heroes and genuine music royalty have tread the boards.
Acts as diverse and eclectic as Bob Dylan, Dolly Parton, Iron Maiden, AC/DC, Lady Gaga, Kylie, Rhianna, Kings of Leon, Motorhead, Take That, Oasis, Foo Fighters, David Bowie, Johnny Cash, Radiohead and much, much more have had memorable nights in the Bridge of Don venue.
Were you there? You should have been!
Alas, all good things must come to an end and tonight sees the final party at the venue hosted, as it began, by another Scottish act but this time in the shape of an undoubted legend – the indefatigable and evergreen Rod Stewart.
However, for tonight only, the gig is not inside the venue itself but outdoors in the adjacent car park in order to accommodate a crowd more than twice as large as could be accommodated indoors.
The concert itself has already been postponed due to the vagrancies and unpredictability of the North East weather – Wet Wet Wet would surely have been appropriate band on the original date scheduled for last month – but tonight there are no such issues with the weather remaining relatively dry and pleasant, albeit with the odd shower.
So finally, a few weeks late, the show must go on.
At the age of 74 you'd think Rod would be happy to retire to his country pad and tinkle with his legendary train set, but it seems as those days are still a long way off as he gives a sprightly and energetic performance that would shame performers half his age, if not less.
Running through a back catalogue that stretches back over six decades the sprightly rocker pulled out all the stops as he performed crowd pleaser after crowd pleaser from his formidable and extensive back catalogue and from latest album 'Blood Red Roses'.
Setting the tone with the opening cover of Sam Cooke's 'Having a Party' and his stage entrance to spectacular pyrotechnics the stage is set for a spirited romp through Rod's eclectic back catalogue with cover versions, re-interpretations and classics such as 'Baby Jane', 'Maggie May', 'Da Ya Think I'm Sexy?', 'Some Guys Have All the Luck' and the Tom Waits penned 'Downtown Train'.
The party mood is paused on occasion for poignant slow burners and ballads including the melancholic 'Every Beat of My Heart' whilst his feted reworking of Crazy Horse's 'I Don't Want to Talk About It', a song which he has long since made his own, is performed as part of a stripped back section of the show.
Costumes are changed; footballs are booted into the crowd and a good time is had by all before the night is ended with the poignant classic 'Sailing' and Rod leaves the ecstatic crowd in raptures with another sterling professional, performance lasting over 2 hours.
So, after nearly 30 years of gigs, the AECC ends it's tenure as Aberdeen's biggest music venue on a high – finishing with one of the biggest names in showbiz in front of one of the biggest crowds it has ever had.
Rod, however, will be back – he's already announced a date at the P&J Live on Saturday December 7th for what is bound to be another sell out performance.