Review and photos by Craig Chisholm.
It's a sad, undeniable fact that if you want to attend certain concerts then a trip to Glasgow is, more often or not, the only option.
This has been especially true the last few years with the Music Hall closed for renovation and the opening of the Hydro in Glasgow which has attracted some of the biggest names to perform there.
Hopefully this situation might be rectified in the future with the newly renovated Music Hall and the soon-to-be opened TECA complex (or is it called the AECC as per the WPR signs? Or the P&J Live as announced last week?) already attracting some big names to the North East.
There is one major glaring gap in the Aberdeen live music scene, however, and that is the staging of outdoor concerts and festivals during the summer months.
Sure, Rod Stewart will be belting his heart – and the odd football – out in the AECC car park this June but, apart from that, and the, albeit excellent, Enjoy festival, what is there in the way of major outdoor music events in Aberdeen?
Glasgow, on the other hand, seems to have an abundance of events – TRNSMT, in the city's Glasgow Green will host headlining sets by Stormzy, Catfish & the Bottlemen and George Ezra whilst across at Bellahouston Park you can attend sets by The Cure, Foo Fighters and The 1975 as part of the Summer Sessions.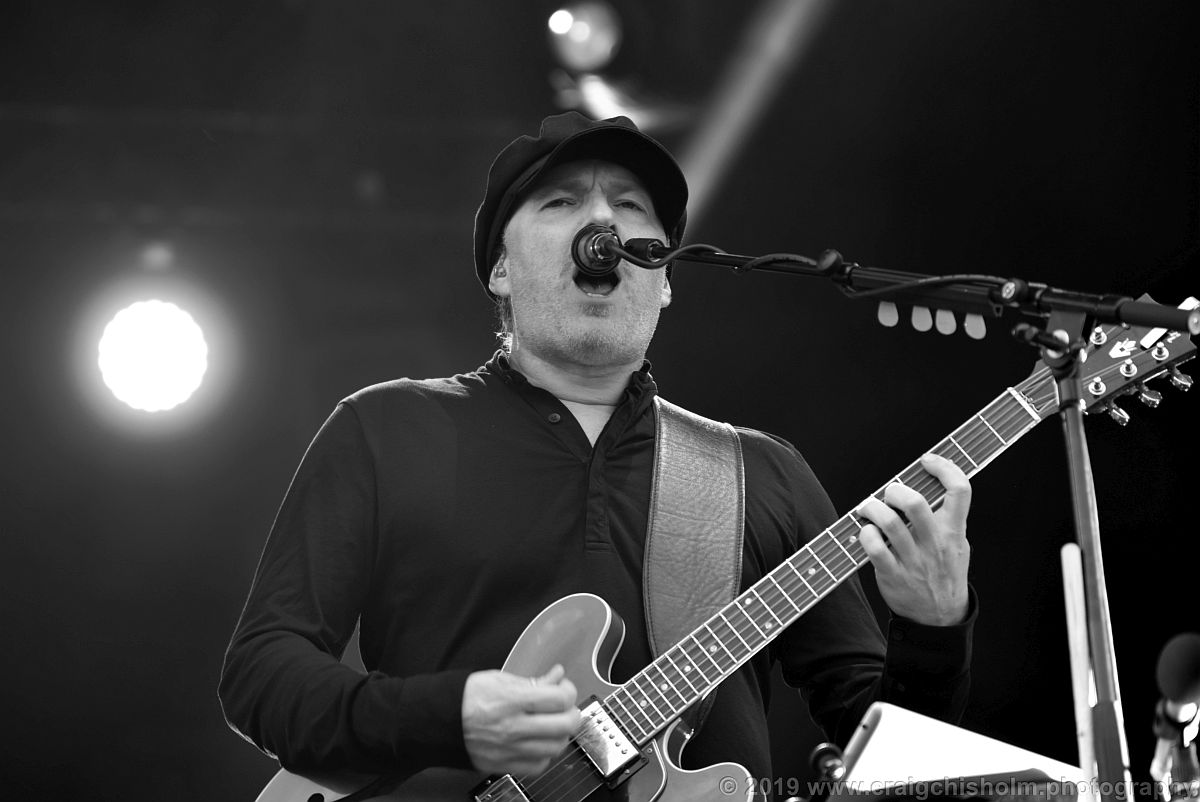 In fact, even more frustratingly, the Summer Sessions are held in two cities just an hour or so away from each other so Glasgow residents could just pop in the car or train to Edinburgh where Florence & the Machine, Primal Scream, CHVRCHES, Lewis Capaldi and James will be performing in Princes Street Gardens.
Weather permitting, which of you wouldn't rather be lazing in the green grass in a park, on a weekend afternoon rather than a midweek gig in a windswept car park next to the North Sea?
Can you imagine a summer in Aberdeen with acts of that calibre performing in Duthie or Hazlehead Parks?
And it's not just major festivals that are happening in Glasgow – smaller outdoor events are happening in places such as the SWG3 venue which is hosting outdoor events by bands such as Miles Kane, Foals and the subject of this review, the newly reformed Doves.
SWG3 itself is another revelation and a perfect example what can be achieved with a little creativity and foresight.
Located in the city's West End, the main space is a repurposed warehouse that can hold up to 1250 people for concerts and will see bands such as Interpol, Ministry, Orbital and Stereolab tread the boards over the summer months. There are also artist studios for hire, design studios to utilise and a smaller warehouse that can hold 450 people for concerts.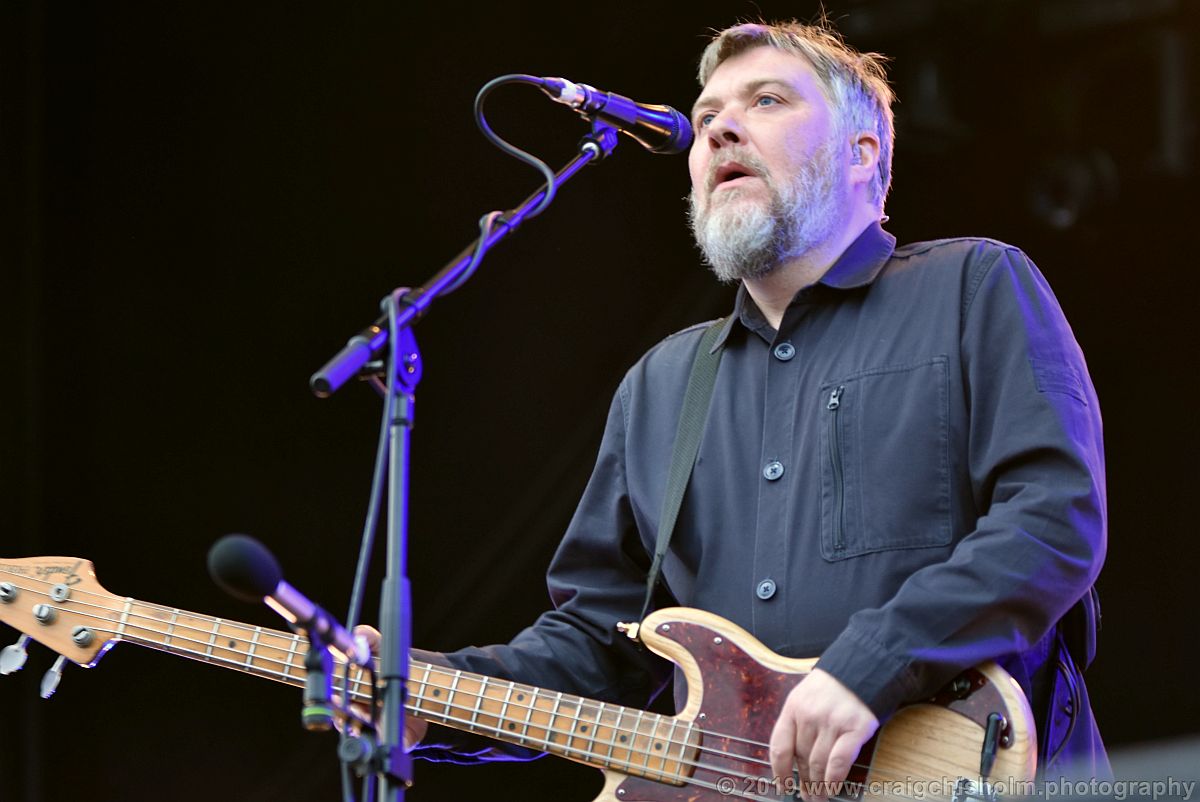 Doves, however, are outdoors in the former Galvanizer's Yard performing their first Scottish gig for nearly a decade as part of reunion tour that has seen them play festivals down south in England and as main support for Noel Gallagher in Heaton Park, Manchester.
Judging by lead singer / bassist Jimi Goodwin's reaction, however, this night is proving to be the highlight of their comeback as he profusely thanks the crowd from the stage and looks genuinely emotional at the reception they receive.
Well, that's between the occasions he's speaking about the seagulls and the passing trains however!
Doves have a back catalogue of four strong albums to fall back on and these contain a fair amount of hits and fan's favourites.
Top Ten singles such as the anthemic 'There Goes The Fear' and the melancholic 'Black and White Town' are sang along to word for word by the 5000 strong crowd whilst driving rockers such as 'Words' and 'Pounding' bring out extra reserves of energy from the fans.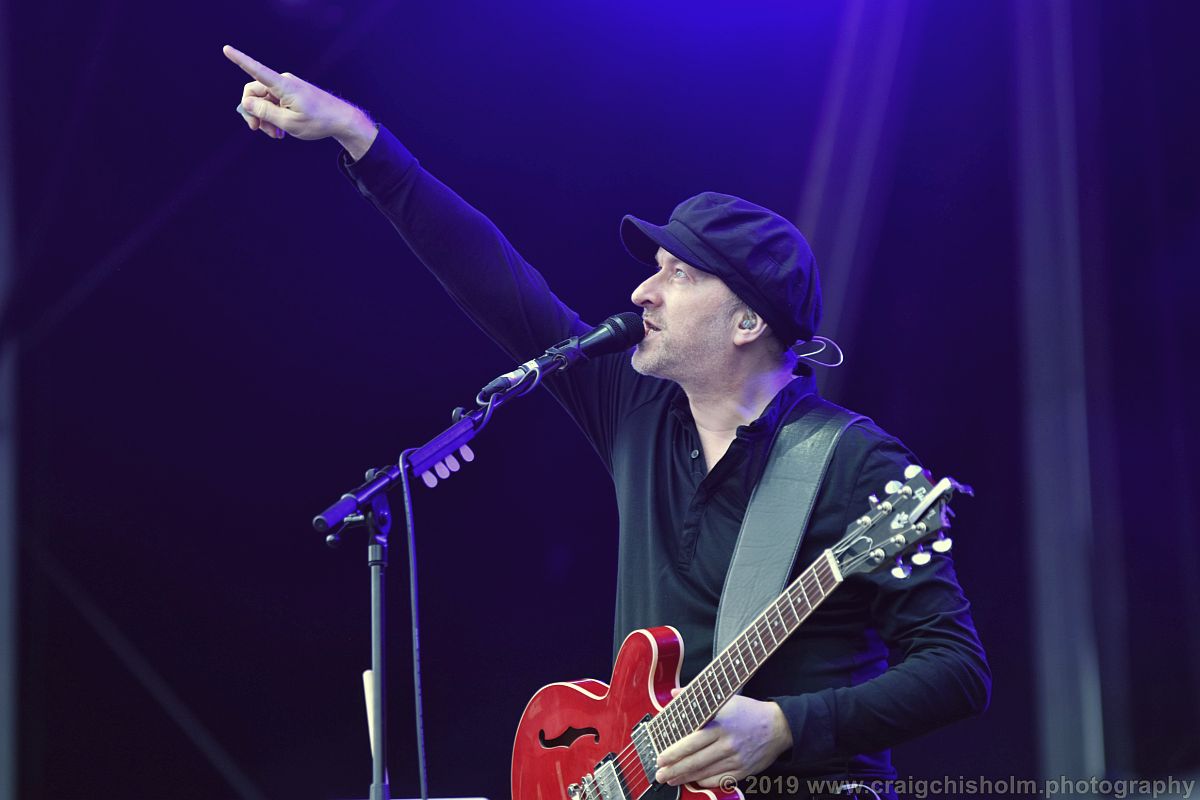 There are also touching moments of real emotion in tracks such as 'Caught by the River' and the beautiful 'The Cedar Room' that brings a tear to the eye.
Overall, an amazing set and a welcome return to one of the best acts to come out of Manchester on the last couple of decades.
Here's hoping their reunion is extended longer and they make it up to the North East before long.
Also on the bill are Edinburgh based two-piece Man of Moon.
They've been reviewed in the Voice before, when they played at True North last autumn, and the sentiments expressed then are still true – they are magnificent, one of the best young bands to have emerged from Scotland in the last few years.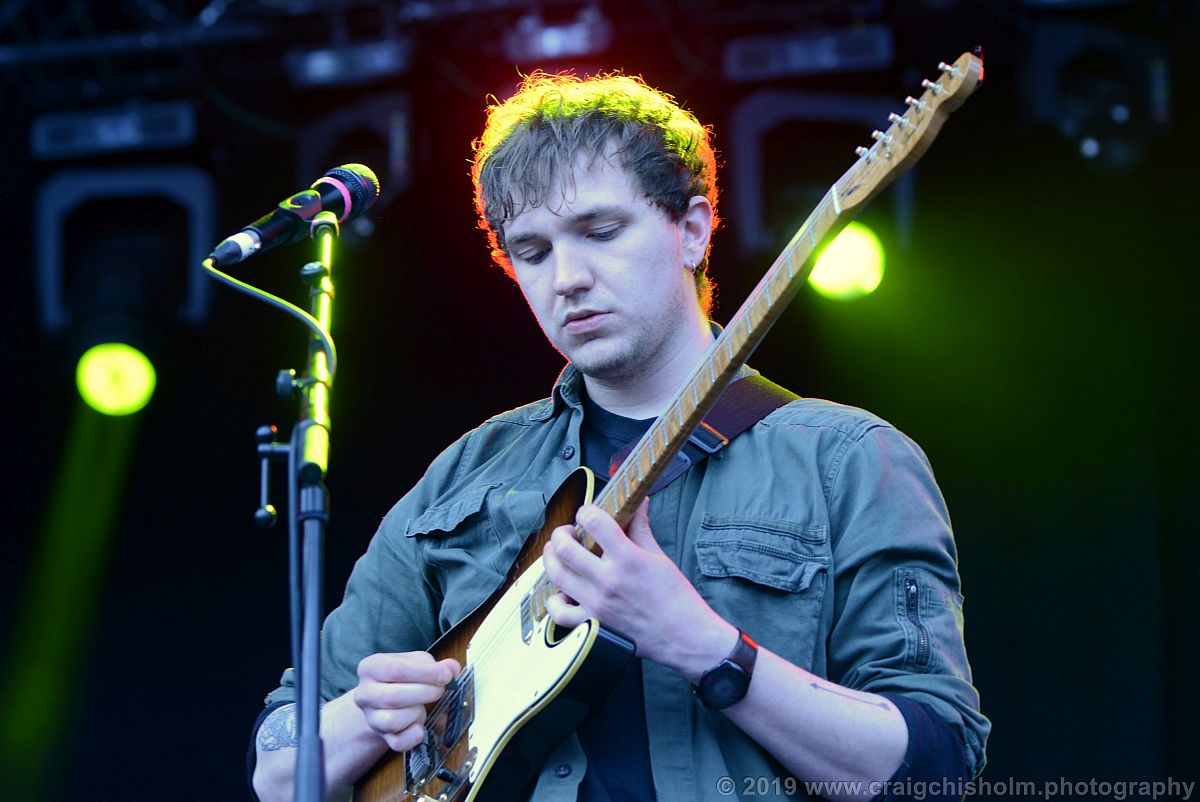 Their mix of droning, psych, garage and electronica recalls bands such as Suicide, Spacemen 3 and Spiritualized and will appeal to fans of those acts. They've played Aberdeen a few times in the last couple of years and if you haven't made it to any of those gigs then make sure you make it to their next.
So, overall a nice wee trip to Glasgow – the weather held out, the music was outstanding and the venue was fantastic.
But also one tinged with a sense of frustration – OK, we can't do much about the weather but surely, with a bit of innovation and daring, venues such as SWG3 could come to happen in the Granite City? And maybe we could host summer events that aren't just hoary old rockers playing to your Granny in a car park?
Here's hoping….
Doves Set List.
Snowden
Rise
Black and White Town
Sea Song
Words
Last Broadcast
The Outsiders
Winter Hill
Kingdom of Rust
Pounding
10:03
Caught by the River
Encore:
The Cedar Room
There Goes the Fear
Doves – https://dovesofficial.com/
Man of Moon – http://www.manofmoon.net/
SWG3 – https://swg3.tv/
TRNSMT – https://trnsmtfest.com/
Summer Sessions – https://www.smmrsessions.com/