80s Hollywood hair metal legends reunite for an evening of rock to a small, but appreciative, audience. Craig Chisholm reviews.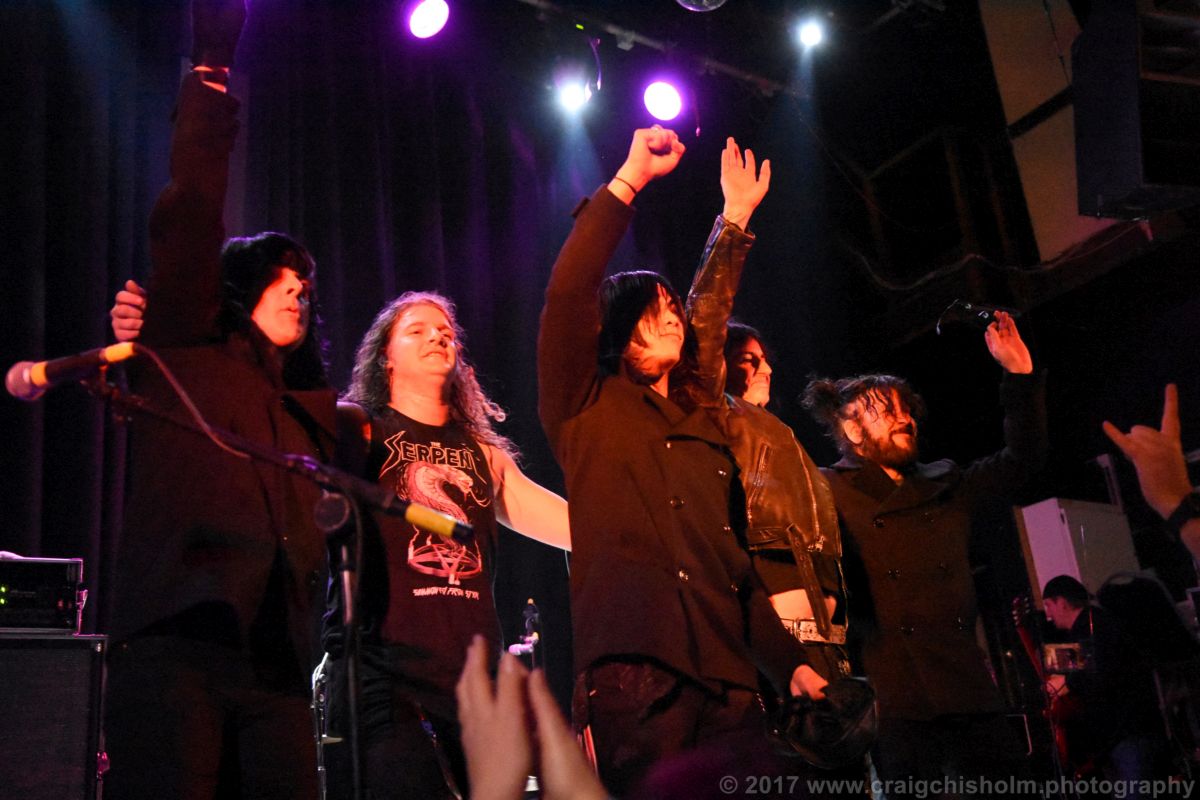 Fate can be funny but also cruel at times.
Take the case of a couple of 80s rock bands that have seen members come and go but recently reunited their singers and lead guitarists for the first time in years. One of these bands is called Guns n' Roses. You've probably heard of them and you know their story.
Singer Axl Rose and guitarist Slash are touring together for the first time since the early 90s.
It's a huge, lucrative, money-spinning event that takes in stadiums all over the globe. If you want to see them then their only British dates are at the London Stadium in June where they'll play in front of 160,000 fans over two nights.
The other band are their former peers – the similarly titled LA Guns.
Their origins are intertwined – Tracii Guns was the original guitarist for Guns n' Roses back in 1984 before falling out with Axl Rose and departing the band. He then formed a new band and worked with various singers before teaming up with vocalist Phil Lewis and having some minor commercial success in the late 80s and early 90s.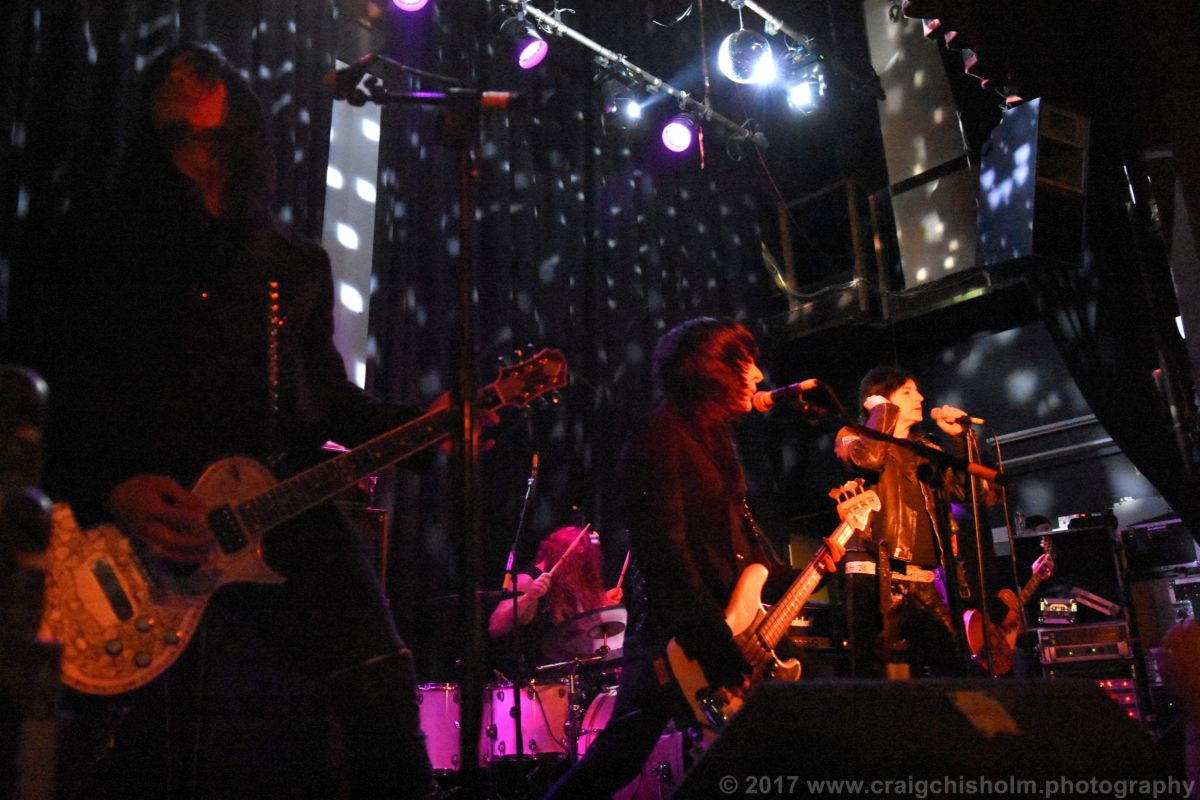 The commercial peak didn't last long though, mostly due to the rise of Nirvana and grunge, before Lewis and Tracii Guns finally parted company in the late 90s.
Weirdly, both toured as separate incarnations of LA Guns for most of the early noughties before, like Axl and Slash, reuniting again last year. They too are currently on a UK European tour and if you wanted to see them then you could have wandered down to The Assembly where they played in front of less than 160 people.
Fate can definitely be cruel and you have to wonder if Tracii Guns ever wondered what could have been if he hadn't fell out with Axl 30 years ago. But, if he does, he doesn't show it in front of the sparse crowd on this occasion.
In fact, the band put on a solid and professional performance that goes down well by the fans in attendance.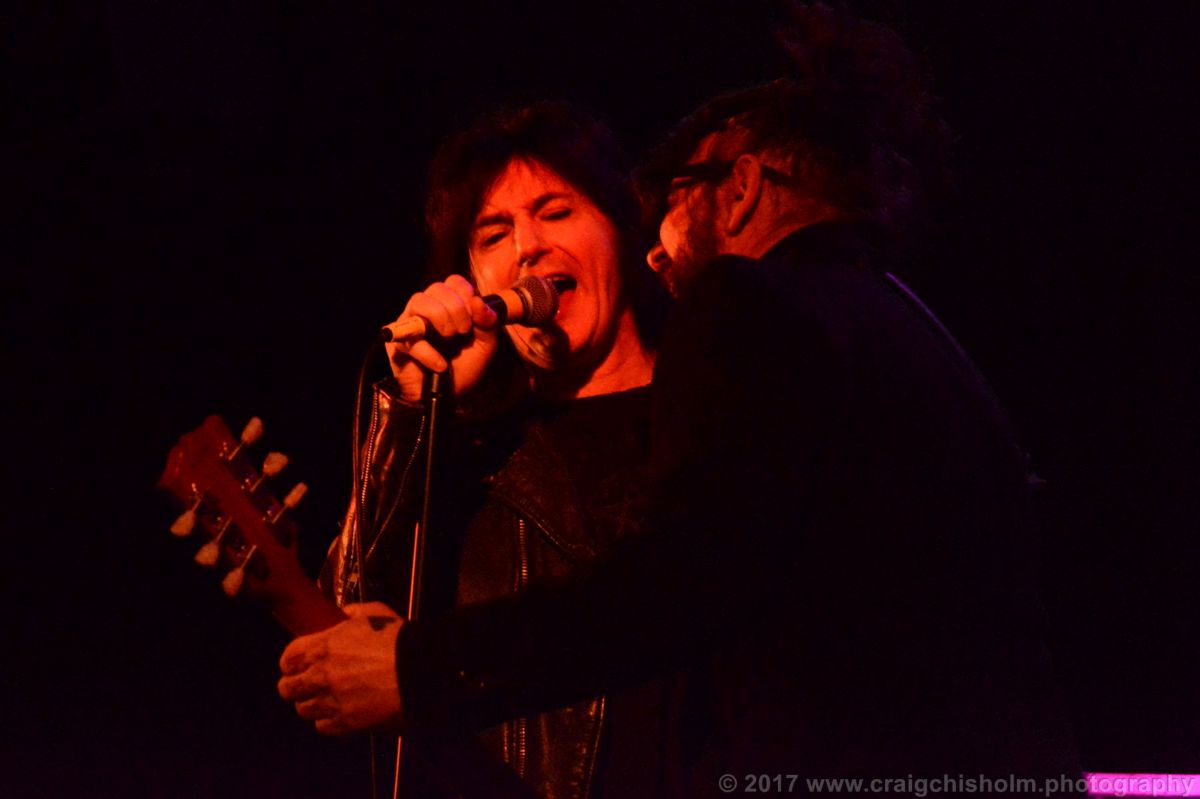 The band, wisely, stick to the early albums for most of the set – their self-titled debut providing almost half of the main set alone – from openers 'No Mercy' and 'Electric Gypsy' though 'Sex Action', 'Bitch is Back' and more.
Lewis and Guns look to be enjoying themselves and put on an energetic performance that has sections of the crowd head-banging or singing along all night. Lewis in particular interacts and chats with the fans at the front in a colloquial and friendly manner.
During encore track 'The Ballad of Jayne' he even hands the mic to fans in the front row to sing along – kudos to the first two of the singers for pretty good performances that leaves the band impressed. However, the third audience member given the chance to shine probably only deserves praise for his enthusiasm, if not his voice, and his heroic level of drunkenness.
The band finish their set with a boisterous 'Rip and Tear' from their second album 'Cocked And Loaded' before leaving the stage and on to the next gig of their reunion.
Whether there are more in attendance than in Aberdeen remains to be seen but those diehard fans who do attend will appreciate what they witnessed on stage.
Comments enabled – see comments box below. Note, all comments will be moderated.