The Simple Minds 40th anniversary tour finally rolled into town for a marathon two and a half hour set that spanned their entire career. Craig Chisholm reviews.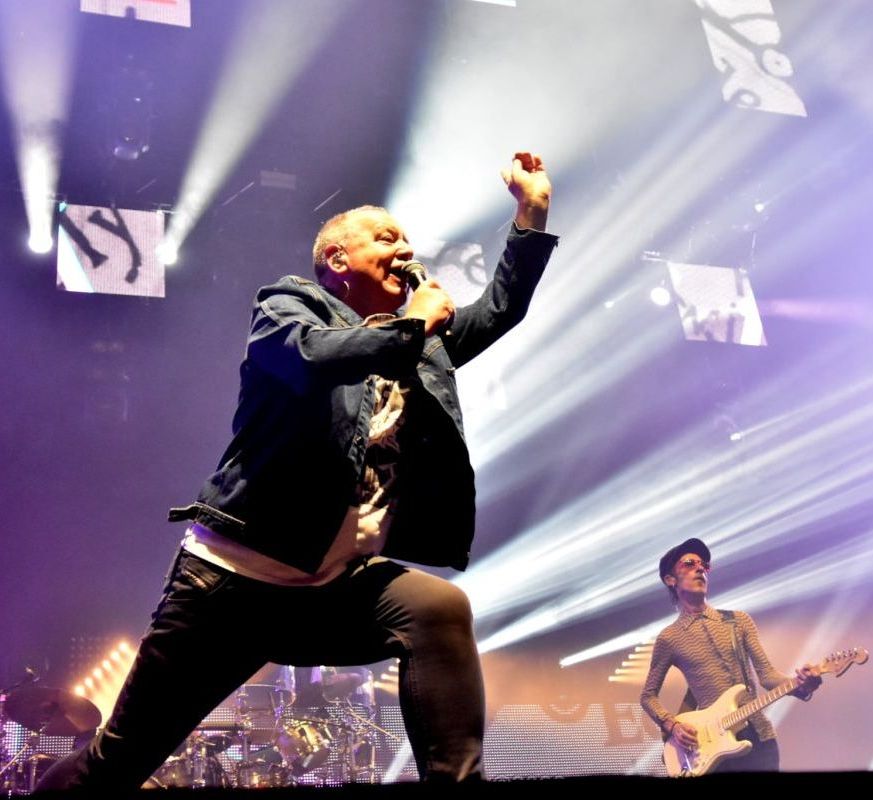 In fact, it's been delayed so long that it's nearer 44 years since their humble beginnings in Glasgow to the arena filling band they are today rather than the 40th Anniversary Tour it was advertised as originally.
Opener 'Act of Love' is a song that bookends their career – originally written when they started out in the late 70s, it was pushed aside, forgotten about and never recorded until it finally was released as a "reimagined version" only a few weeks ago.
Guitarist Charlie Burchill plays a striking flying V guitar on it live, a nod to the bands more rock side.
From there, it's a musical journey into the Simple Minds back catalogue of fan favourites, Number 1's and the odd album track – spanning genres ranging from the previously mentioned rock ('Don't You Forget About Me', 'Waterfront'), soaring ballads ('Belfast Child', Speed Your Love to Me') and post-punk, electronic bangers ('Love Song', 'Theme for Great Cities').
The pulsating 'I Travel', played early in the set, seems takes on new meaning it light of the Russian invasion of Ukraine with its lyrics talking of "Cities, buildings falling down" and "In central Europe, Men are marching" as does the haunting 'Belfast Child' ("Some say troubles abound; Someday soon they're gonna pull the old town down"), which singer Jim Kerr acknowledges before playing the song.
Despite being his 60s, Kerr is still an enigmatic and active showman – kneeling on the lip of stage, walking to the wings, gesturing as he sings. He looks as fit and healthy as he did a few decades ago.
He goes through at least four costume changes through the show – albeit just shirts and jackets and nothing too flamboyant.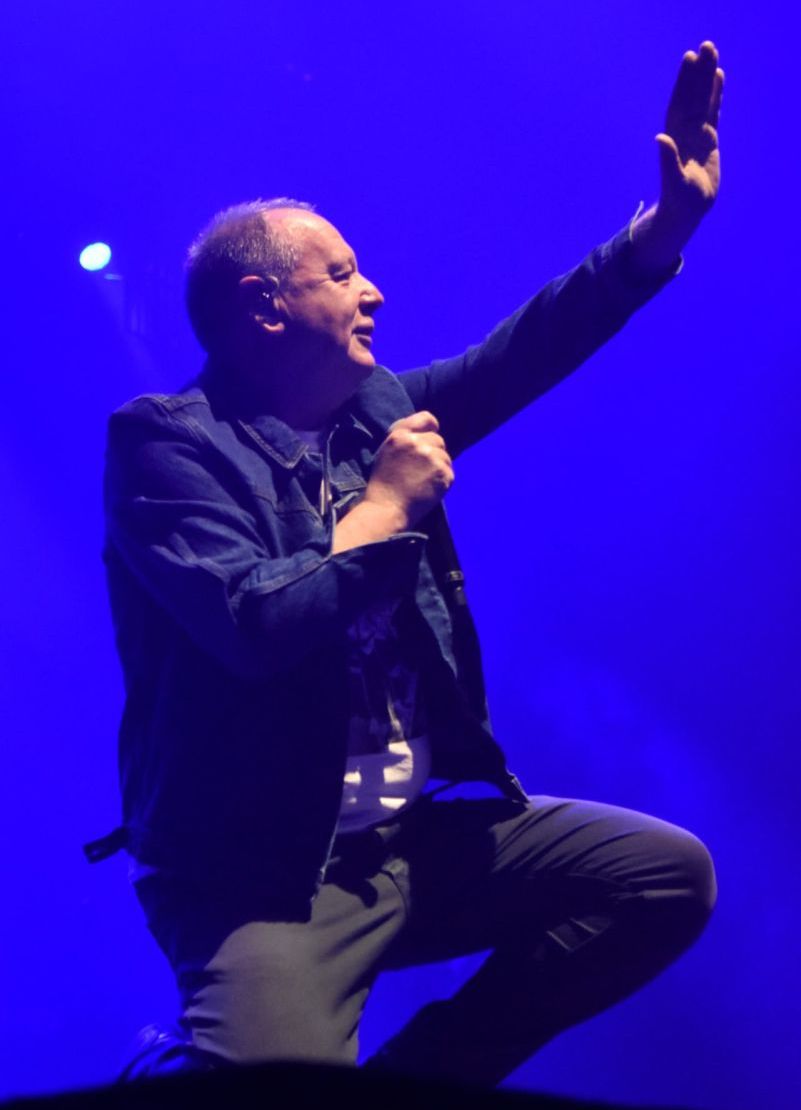 He's also still adept at drawing a crowd in as he ever was – waving, clapping, speaking to those in the rear seating.
He knows how to involve the audience, a skill finely honed over the years as the band rose from clubs and halls to massive stadiums and international audiences.
He's also quite humorous and funny at times – acknowledging the delays in the concert and how Charlie spent the ticket money down the bookies; shouting "sing it in Spanish… Sing it in Italian…. Sing it in Doric" during the "la la la la la" refrain of US number 1 'Don't You (Forget About Me)'.
Overall, it's an entertaining and satisfying night by a band that still enjoy being on stage and creating new music – here's to the next forty years.
Set 1:
* Act of Love
* I Travel
* Celebrate
* Glittering Prize
* Promised You a Miracle
* Book of Brilliant Things
* Up on the Catwalk
* Hunter and the Hunted
* Love Song
* Belfast Child
Set 2:
* Theme For Great Cities
* Waterfront
* She's a River
* Dolphins
* Once Upon a Time
* Someone Somewhere in Summertime
* See the Lights
* All the Things She Said
* Don't You (Forget About Me)
* Let It All Come Down
* New Gold Dream (81-82-83-84)
Encore:
* Speed Your Love to Me (Sarah Brown & Berenice Scott vocals)
* Alive and Kicking
* Sanctify Yourself