Craig Chisholm reviews Kasabian at The Beach Ballroom, Aberdeen.
There's an air of anticipation – and a hint of worry – in the air tonight as Kasabian take to stage for the first time in months in a relatively low key warm up show for their upcoming tour.
There was major upheaval in the Kasabian camp during lockdown that saw lead singer Tom Meighan convicted in court on a rather unsavoury charge of assaulting his then fiancée.
But Kasabian, to their credit, acted quickly and decisively, sacking him from the band and expelling him from their inner circle.
An incident like this may have spelled the end of many a band or, worse, a public show of contrition and the usual carefully worded apology. Not Kasabian, though, who are to be credited with the strong message that separating from their singer sends out.
There's no messing around tonight. No easing in the crowd gently. No time for reflection or soul searching.
Hitting the stage in disconcerting and overpowering strobe lights they blast into the banging 'Club Foot' with such energy that everywhere in a mile radius of the Beach Ballroom must have thought there was an earthquake happening.
Guitarist turned singer, Serge Pizzorno, is a hyperactive and overwhelming presence at the front of the stage.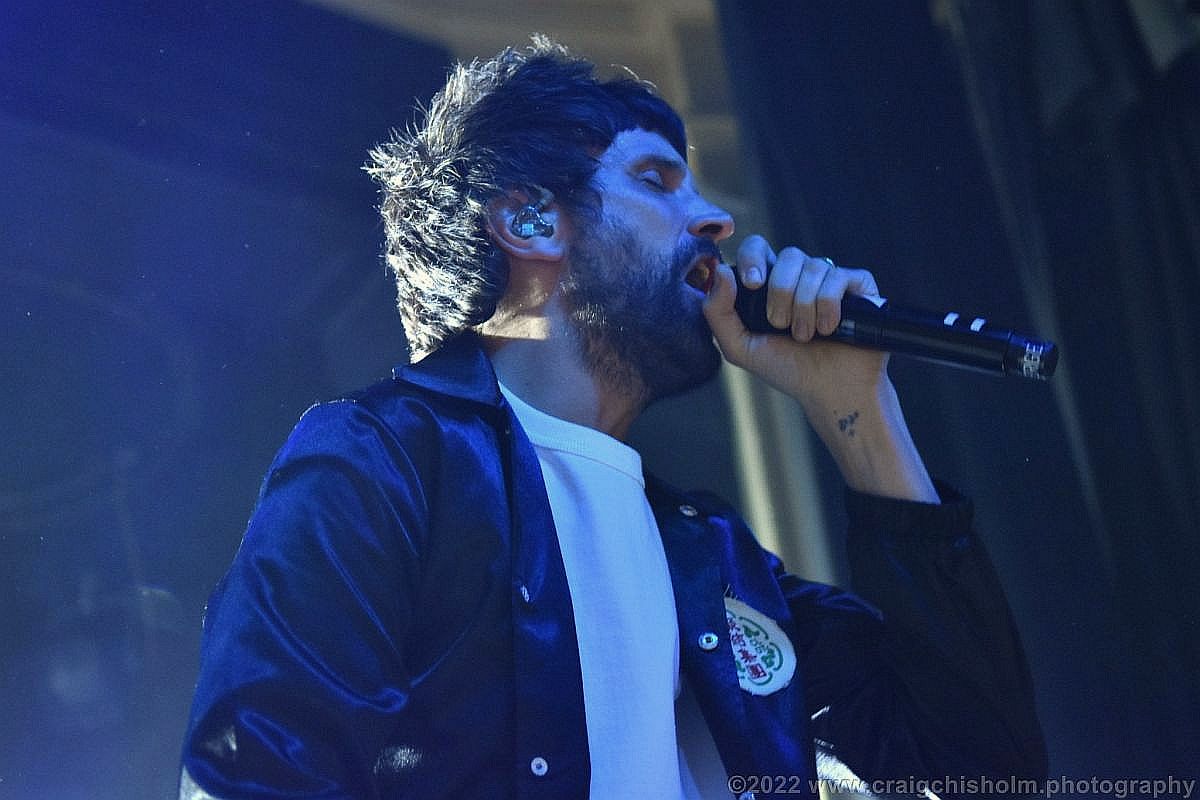 Moving from side to side, bouncing, running and jumping like a prize fighter in the ring, your eyes are drawn to him and you're overcome by his intensity and energy.
Any questions regarding his ability to step up to front man – from his usual role of guitarist – or doubts about his voice being able to carry the tunes, are dispelled tonight. He's a natural frontman, a consummate showman and his voice is perfect for the songs.
Blasting through a 17 song set, the band show they are more ready for their upcoming headline dates and their support slots with Liam Gallagher at Hampden Park and Knebworth among others.
The hits, such as 'Empire', 'Vlad The Impaler' and 'Shoot the Runner' are all played. There's a live debut for 'SCRIPTVRE' from upcoming album 'The Alchemists Euphoria' (Due August 5th) and plenty of crowd pleasers in between.
The sprung floor at the Beach Ballroom was tested to its limits tonight and there'll be a few lugs still ringing the following morning from the aural assault.
Closing with 'Fire', the band end a triumphant show that has dispelled any doubts about their future. They're in for the long haul and will be headlining arenas and festivals for a long time to come.
Set List:
Club Foot
Ill Ray (The King)
Underdog
You're in Love With a Psycho
ALYGATYR
Shoot the Runner
SCRIPTVRE
Bumblebee
Stevie
Pinch Roller
Treat
Empire
Switchblade Smiles
Vlad the Impaler
Encore:
Bless This Acid House
L.S.F. (Lost Souls Forever)
Fire