Wolf Alice @ The Garage. Review and photographs by Craig Chisholm.
It's not often a band that has played Glastonbury's pyramid stage go on to play such an intimate in Aberdeen such as The Garage, it must be said.
But tonight, it is happening and the sold out, 600-odd crowd are enjoying every second of that band – Wolf
Alice.
This date is part of a small low-key warm up tour to promote forthcoming second album 'Visions of Life' and to get them road-ready for a tour in October and November that will see them head to Japan and Europe before returning to the UK to play larger venues such as London's Alexandra Palace and two nights at the Barrowlands Ballroom in Glasgow.
It's safe to say that tonight's show will be the last we of see them in a local, small venue for a long, long time.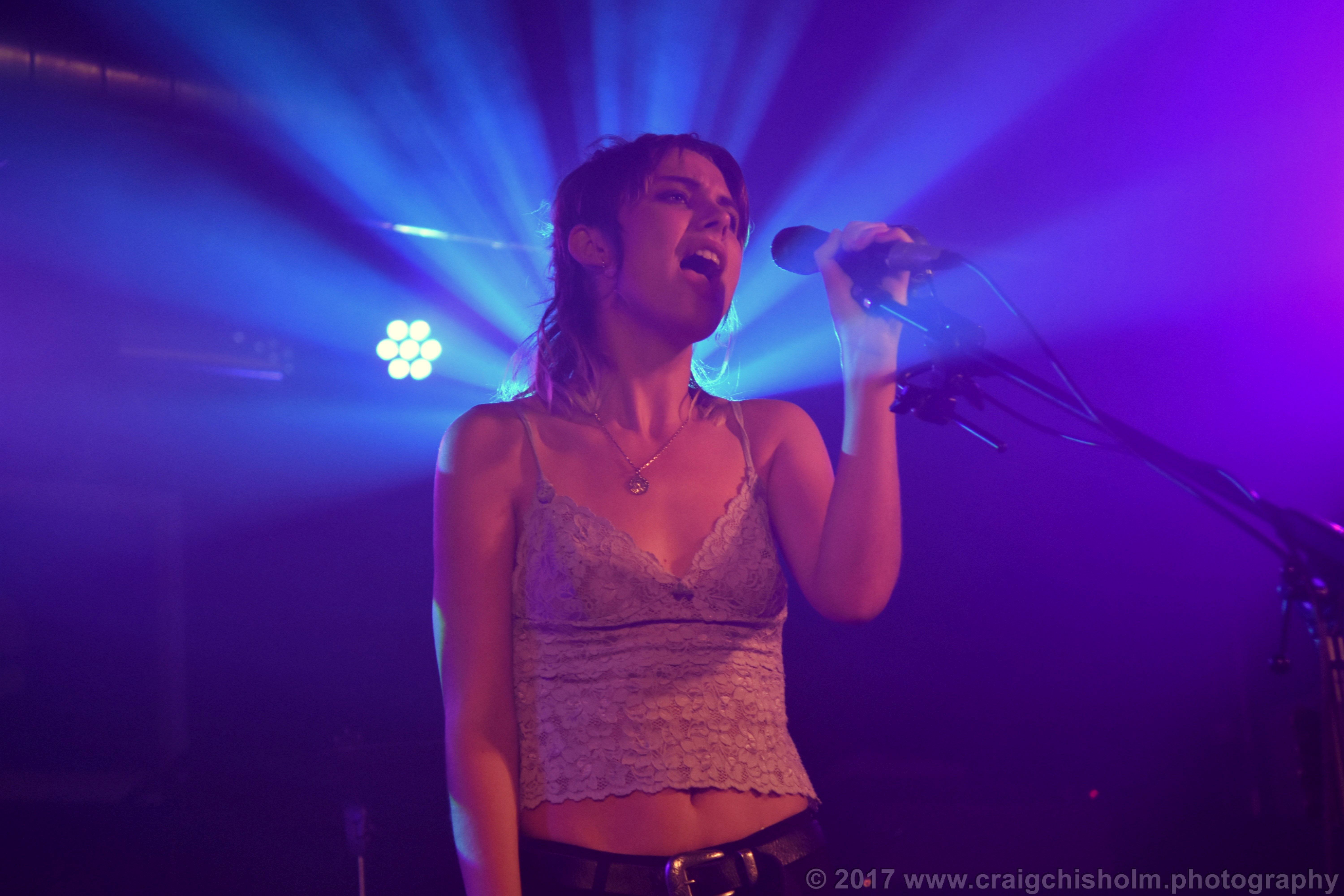 The London four-piece play type of rock music that would be more familiar to an older generation raised on the grunge of Dinosaur Jr or Hole; or the shoegaze dreaminess of Slowdive or early Lush rather than to the band's own generation's heroes.
They're a band that are putting a bit of angst and noise back into guitar music whilst their contemporaries are currently more likely to be programming a sequencer on the PC to create pop-infused beats.
Kicking off their set with new track 'Don't Delete the Kisses' the band power through an hour long set that's received rapturously by their adoring audience.
Bassist Theo Elllis is stripped down to his vest in the intense heat after only a couple of songs as he bounds around the stage and into the pit to interact with fans.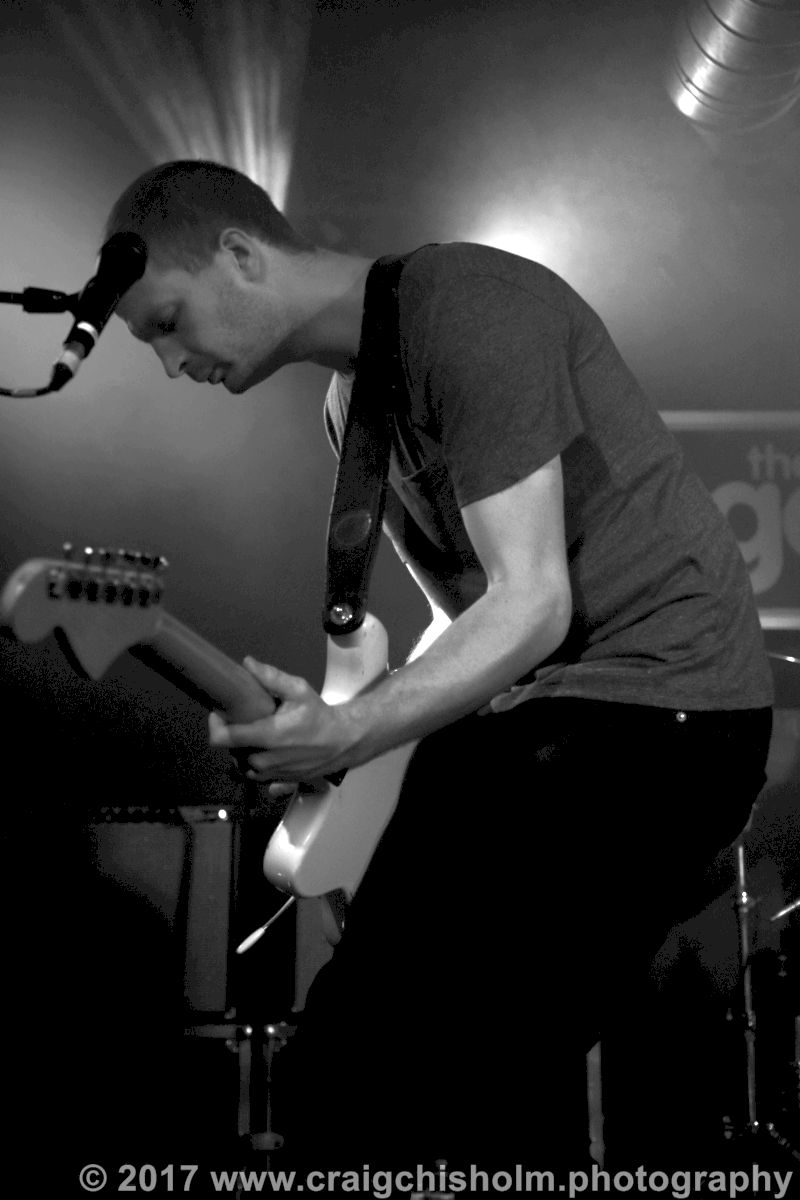 Guitarist Joff Oddie wields his guitar like Sonic Youth's Thurston Moore or Radiohead's Johnny Greenwood – utilising noise as melody and not descending into clichéd 'rawk' poses.
Drummer Joel Amey maintains a steady and powerful beat behind the kit, driving the bands songs along, staying calm in the eye of the storm.
But it is singer/guitarist Ellie Rowsell that's the focal point of the band – her vocals and guitar playing recalling hints of PJ Harvey, Mazzy Star and The Breeders all at their 90s-imperial phase.
She doesn't say much between songs though – a few hellos here and thank yous there but no in-depth conversations and none of the arena rock crowd pleasing shout outs that a band of their size would be forgiven for doing.
But this is a good thing – it allows the music to the talking.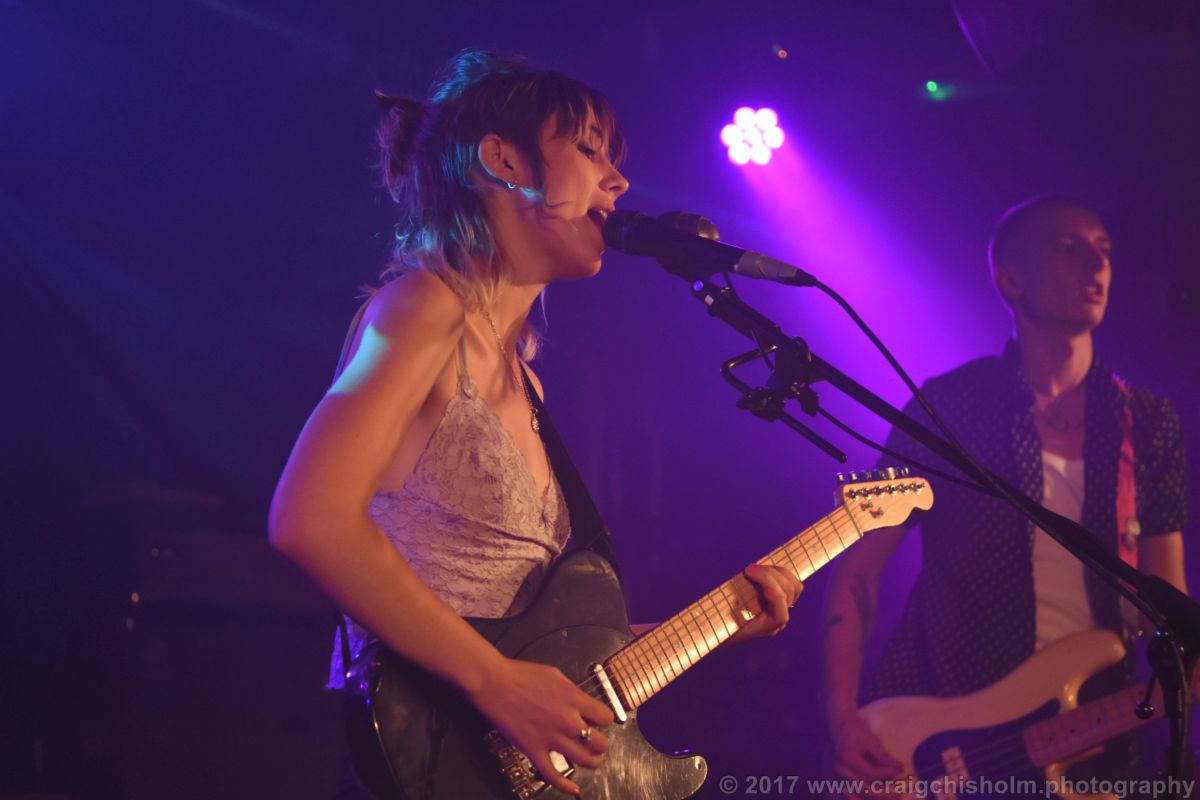 The lyrics talk of small town alienation and frustration such as in 'Fluffy' with its lines of "Searching for cheap thrills and we don't know how" and "I got nothing in this dead-end town", a theme that would resonate anyone that grew up in that particular environment, and one that would especially appeal to a teenager in the North East of Scotland on rainy, cold summer days such as this.
And that's the x factor that makes Wolf Alice's appeal clear to see.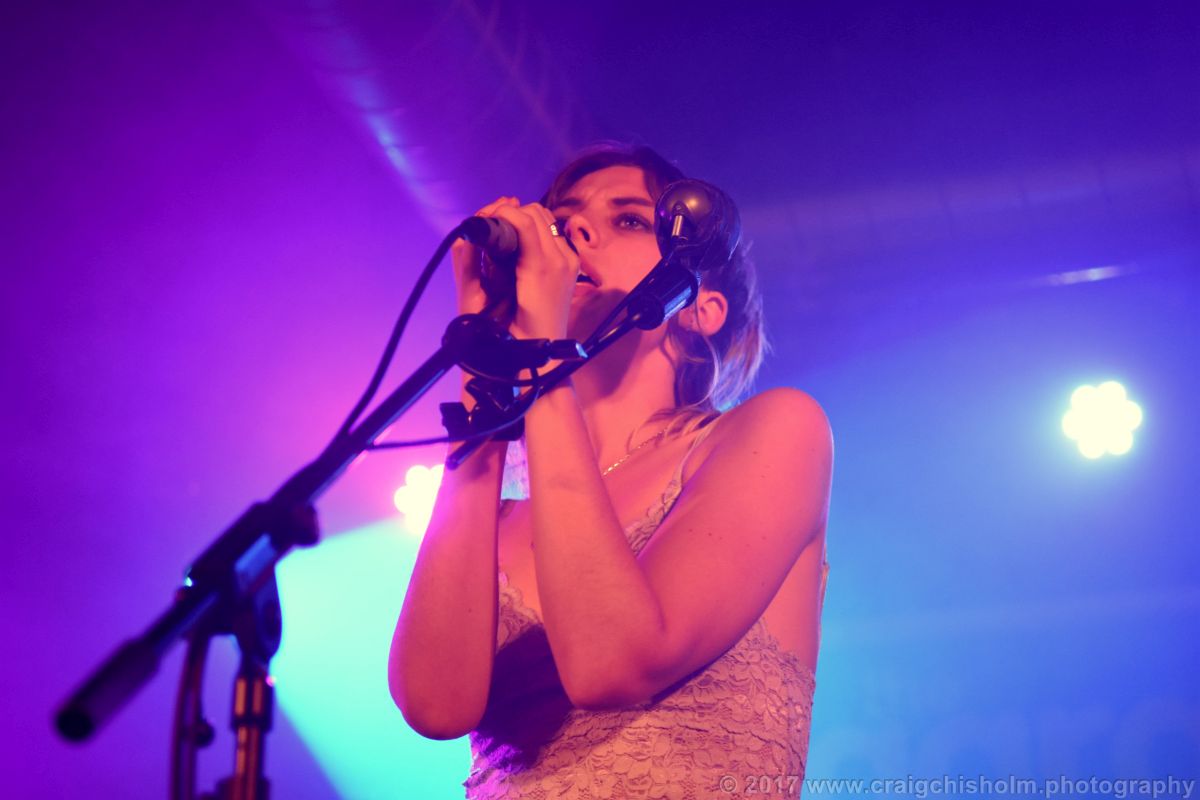 They provide a noisy, dreamy escape for everyday life, an escape from the mundane.
There's beauty in their noise; clarity in the chaos; tender melodies in their guitar maelstrom.
And as encore 'Giant Peach' ends with its 'My dark and pretty town' refrain that's exactly where their fans head out to, into their dark and pretty town, after witnessing thrills that were anything but cheap.
Comments enabled – see comments box below. Note, all comments will be moderated.