Review and photographs by Craig Chisholm.
Scottish indie veterans Idlewild rounded off their UK tour in support of latest album 'Interview Music' with a heated and well received performance at the Music Hall on an already scorching May Day weekend.
This was, in fact, their fourth live appearance in town in recent weeks after they headlined two nights at the Brewdog AGM, held at the AECC, and performed a stripped down, intimate – and slightly hungover after a few Brewdog beers – acoustic set at HMV.
Those truncated performances, whilst entertaining, were merely a precursor to the main event of a full set in front of a partisan and adoring crowd.
The set list encompassed a wide range of material stretching back over two decades to their earlier, rawer work to the more refined and mature songs from their latest album.
Five songs off the new album are given an airing tonight – 'Dream Variations', 'I Almost Didn't Notice', 'Same Things Twice', 'There's a Place for Everything' and the title track itself.
Well known songs and singles are reeled off during the show prompting singalongs – 'American English', 'Little Discourage', 'Roseability' – each one a highlight from the band's over two-decade career.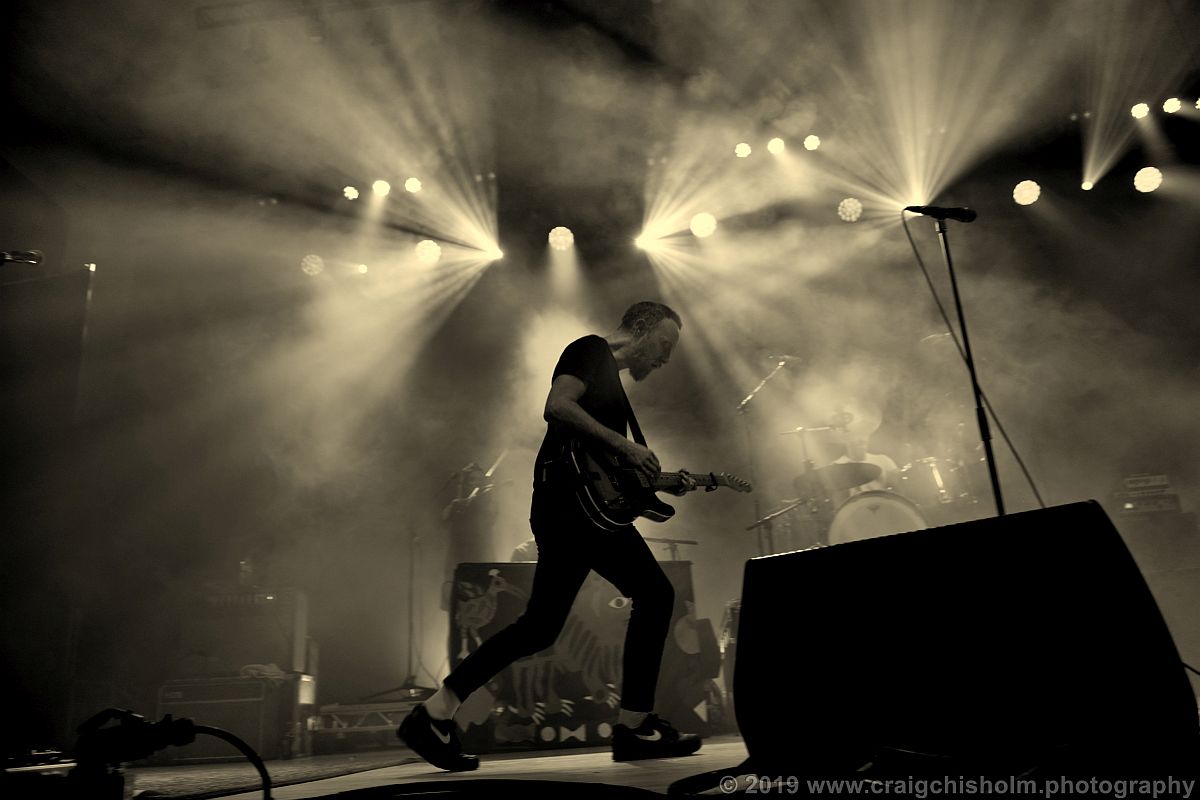 On stage, guitarist Rod Jones is the visual focal point – careering and spinning round the stage, guitar swung around with casual abandon. He's a whirlwind of noise and skill, painting the songs with melody and bite. Singer Roddy Woomble, by contrast, is a more reserved and understated figure. His lyrics and melodies are given his full attention and during the musical interludes is more likely to wander to the side of the stage rather than engage in the drama or histrionics seen in more attention seeking frontmen.
As well as their own songs the band play a poignant and touching tribute to late Frightened Rabbit frontman Scott Hutchison with a touching cover of 'Heads Roll Off' that the crowd appreciate and understand.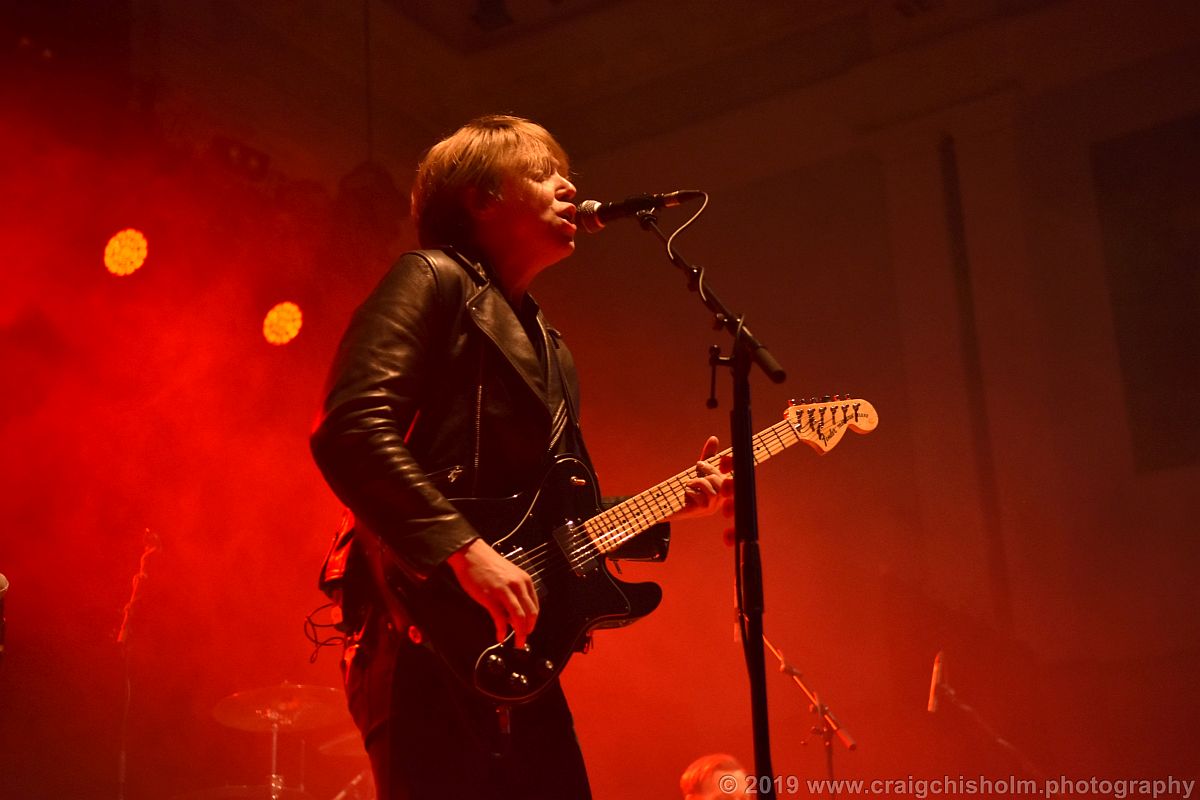 Opening the nights proceedings are local heroes The Xcerts.
Although born and bred in Aberdeen, the band have been based in Brighton for several years now.
They've mellowed their rock sound over the years in favour of their current, polished, arena-rock sound which is more palatable to the ears and would appeal to a wide range of listeners.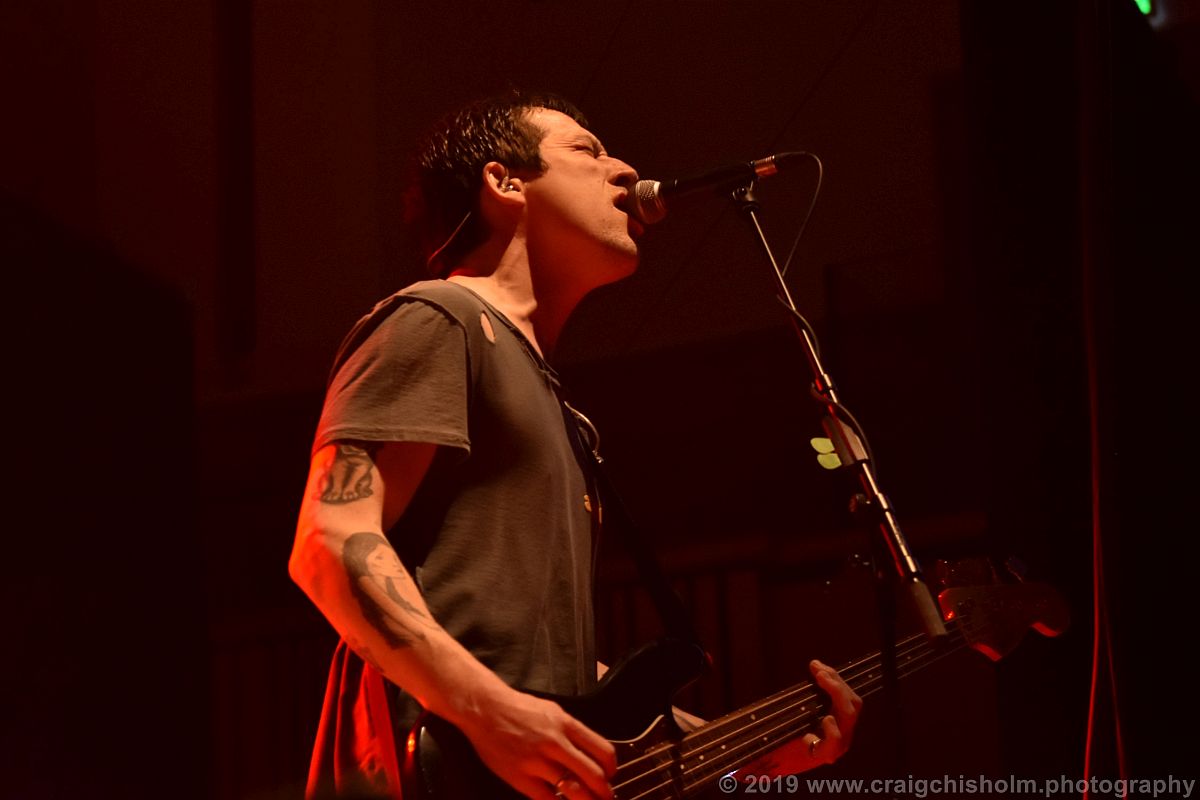 Their stage craft is confident and natural, and they look at home on the large stage.
Looking genuinely happy to be performing in front of many of their friends, family and fans – both casual and dedicated – their set is a triumph for them.
The Xcerts will only go from strength to strength and its only a matter of time before we see them headline this historic venue themselves.
Idlewild Set ist.
Dream Variations
Roseability
You Held the World in Your Arms
(I Am) What I Am Not
Interview Music
Little Discourage
There's a Place for Everything
A Ghost in the Arcade
Live in a Hiding Place
Love Steals Us From Loneliness
Same Things Twice
I Almost Didn't Notice
American English
Make Another World
El Capitan
When I Argue I See Shapes
Encore:
Head Rolls Off (Frightened Rabbit cover)
Everyone Says You're So Fragile
A Film for the Future
A Modern Way of Letting Go
In Remote Part / Scottish Fiction