The Big Moon made their debut in the Granite City with an intimate and wildly appreciated show at the Lemon Tree. Review and photographs by Craig Chisholm.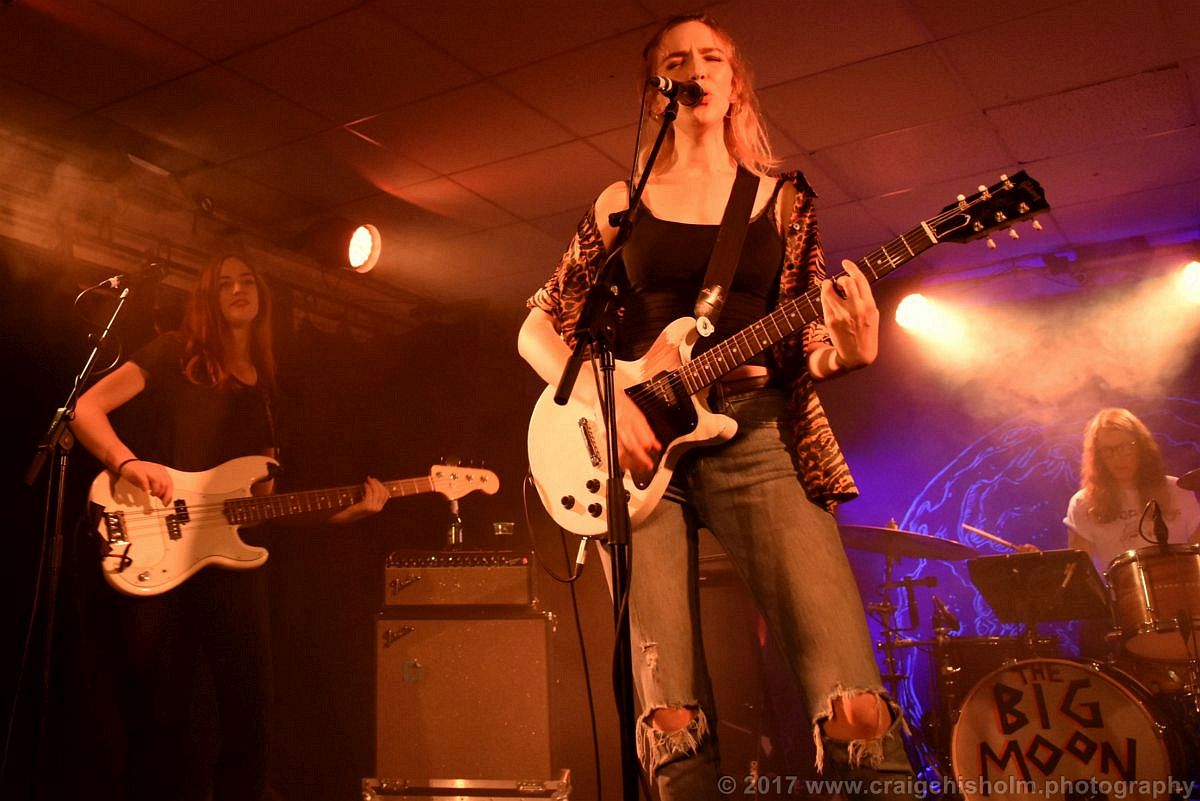 The female four piece have been together for less than three years and are already signed to Fiction Records, home of The Cure, Elbow, Snow Patrol and more.
Their debut album was released last April and made the shortlist of finalists for this year's Mercury Music Awards.
Walking on to an intro tape of Robbie William's 'Millenium', a choice that shows the band's pop sensibilities , the band then proceeded to perform a strong 15-song set that was met with adulation by their young fans.
Highlights of the set included recent singles 'Formidable', 'Cupid' and set opener 'Silent Movie Susie'.
The band are chatty and friendly between songs – bassist Celia Archer engages with one gig-goer about her Louis Theroux t-shirt after only a couple of songs. Lead singer Juliette Jackson also tells the tale of her former housemate Marco, who was from Aberdeen, and his strange habit of eating scrambled eggs from a mug all the time.
But it's the songs that people are here to listen to and there's plenty of them to keep them entertained – from the slow ballad 'Zeds' ("Time to get it on if you came with a date tonight" says Jackson) to the galloping rhythms of 'Eureka Moments', all of which are expertly crafted, catchy pop-rock ditties.
The song that had everyone talking about is a cover, not an original, however. Introduced as "A karaoke banger" by Jackson, the band blast through a faithful cover of Bonnie Tyler's 'Total Eclipse of The Heart' to the appreciate audience.
And that sums them up really – they play catchy, accessible rock but are not afraid to play pure pop and are definitely not a band to take themselves too seriously.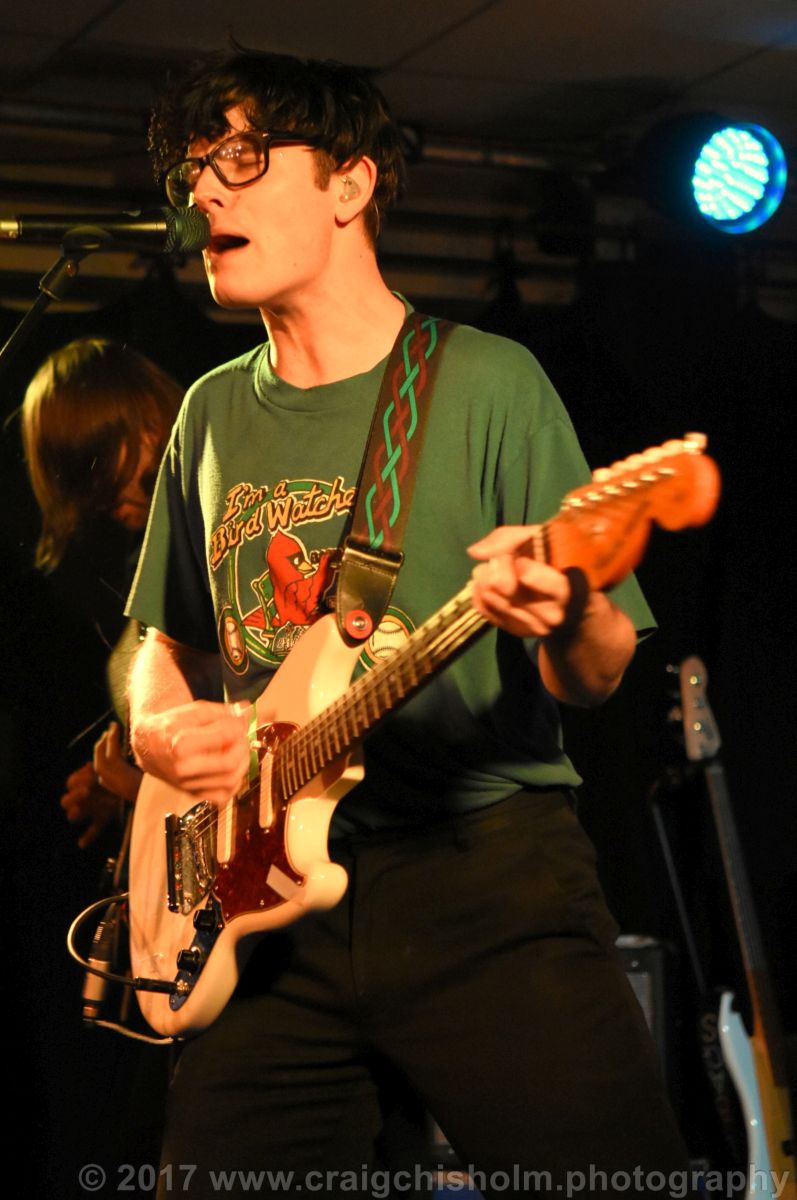 Touring as support with The Big Moon are another young band making their debut in Aberdeen – Get Inuit.
The band's half hour support slot brings comparisons to britpop rockers Ash or American alt-rock legends Weezer. In fact, singer Jessie Glass even sports the same style of thick black specs that Weezer singer Rivers Cuomo wears, making the comparison not only audible but visual too.
Their Facebook page biography describes them as making "dirty pop music" and this is as valid a description as any I can think of. The tunes are fuzzed-up, raw garage rock with memorable hooks and melodies.
Judging by the reaction of the crowd, and the amount of t-shirts of both bands being sported by them, then both acts are destined for bigger things and all manner of success in the future.