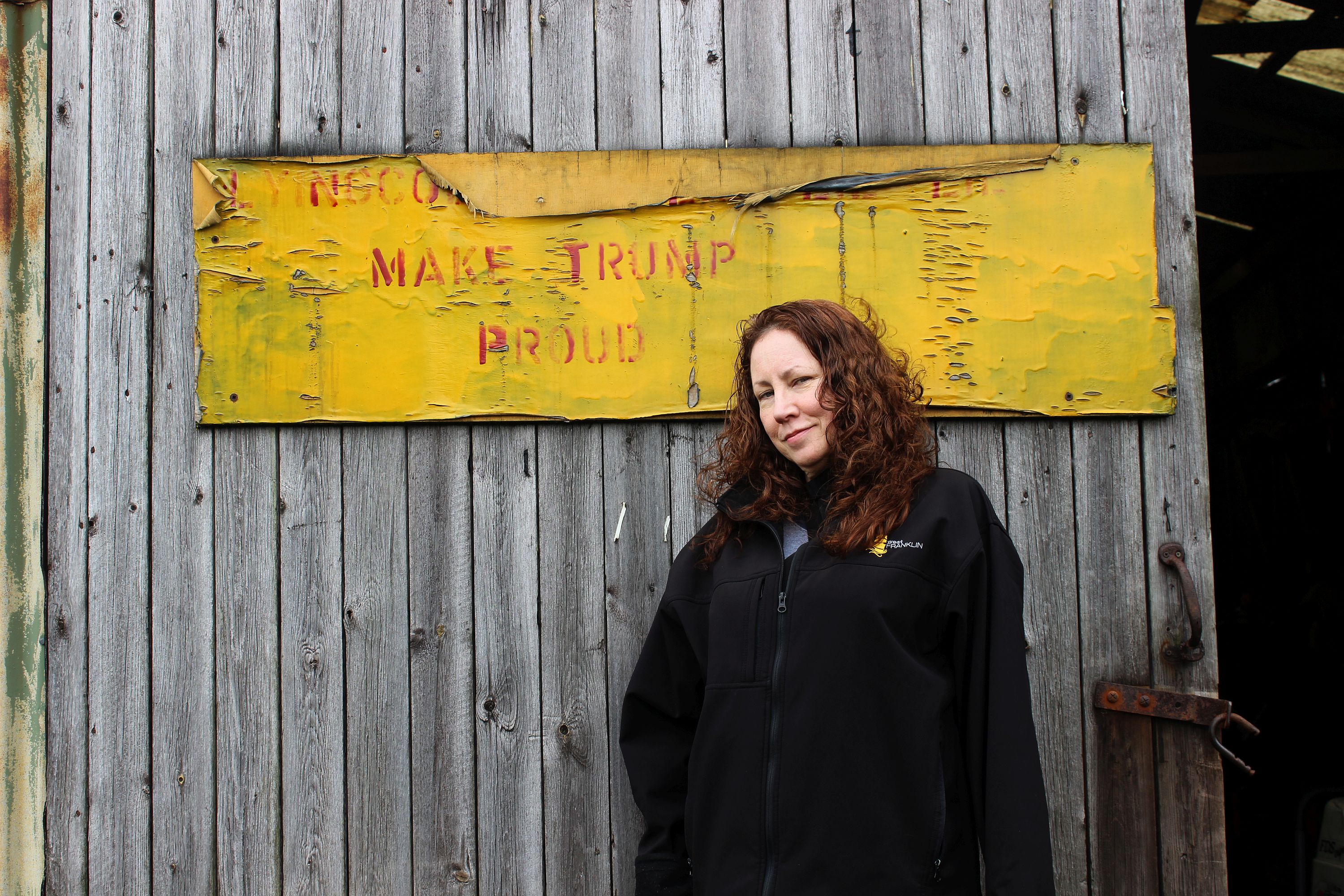 A new book detailing Donald J Trump's activities in Aberdeenshire launches next week.
Campaigner Suzanne Kelly, contributor of hundreds of articles to Aberdeen Voice over a period of nine years, releases her book 'Trump in Scotland: The Real Real Deal' on Monday 3 June.
Her book comes out one week before former Trump compliance attorney George Sorial and former Aberdeen Press & Journal editor Damian Bates release their book, 'The Real Deal'.
Ms Kelly is known for breaking stories on Trump's activities at the Menie Estate and for her campaigns against Trump's honorary degree from Robert Gordon University, an award which was subsequently revoked.
She also launched a petition to block Trump from the UK under its existing hate speech laws. This was signed by 586,000 people – which was at the time the highest number of signatures on a Parliamentary petition.
She said:
"I have reported on Trump's activities in Scotland for many years and have heard first-hand from the residents and film maker Anthony Baxter on a variety of unacceptable events. We're talking about water lines being cut, security guards overstepping their remit, journalists being arrested, environmental monitoring simply being abandoned.
"I will have one or two revelations that are new, and a lot of the material may not be well known outside of Scotland: but it should be.
"This is a collection – for the first time – of a host of past and ongoing instances of organisations bending over backwards for the Trump brand, despite the promised jobs, tourism and local income never materialising."
There are nearly thirty chapters covering different aspects of the Trump development, quoting a wide variety of sources.
"In the past I have invited Sarah Malone Bates, Trump spokeswoman and wife of former Press & Journal editor Damian Bates, to debate the issues with me in public. That offer still stands."
The book launches with a party at BrewDog Gallowgate from 4pm on Monday 3 June to which the public are more than welcome to attend.
The book is published by Milhouse Publishers, and will be available on Amazon in paperback, e-book and audio book formats.
Comments enabled – see comments box below. Note, all comments will be moderated.