Frank Turner & The Sleeping Souls, Arkells and The Homeless Gospel Choir @ The Garage, 20th April 2018. Review and photos by Craig Chisholm.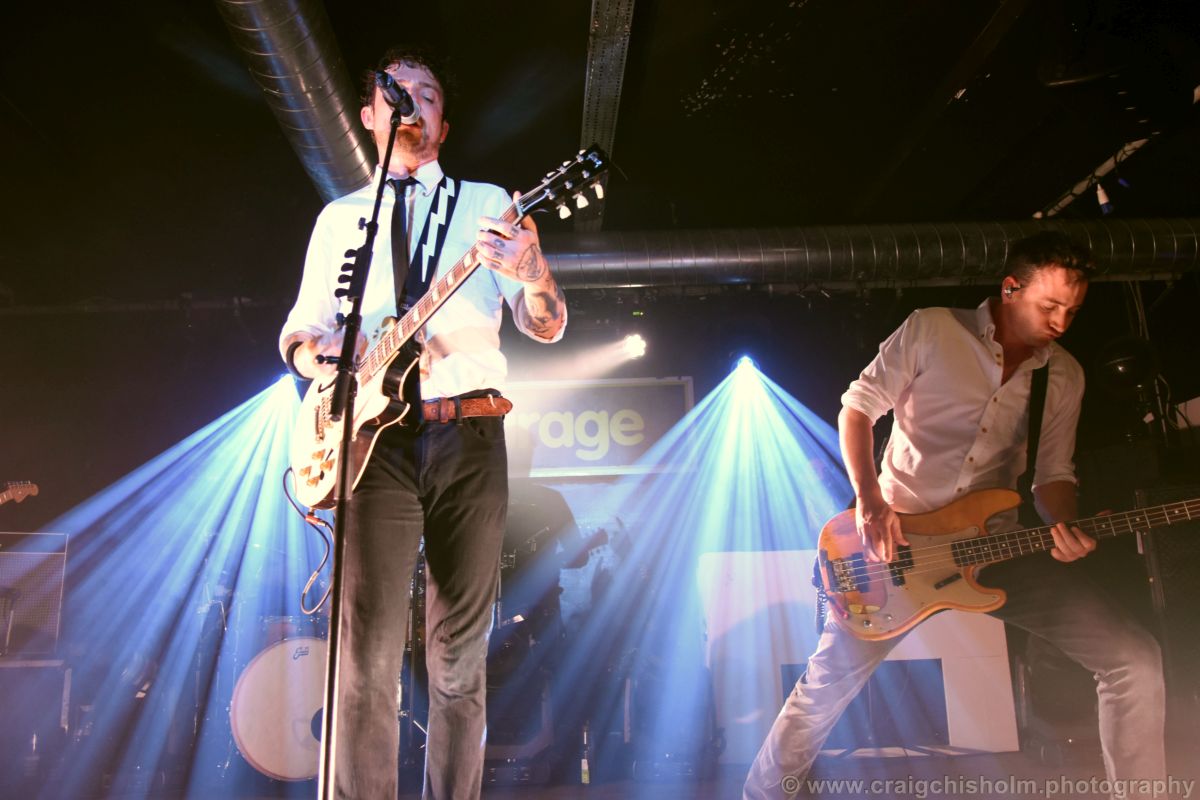 It's gig number 2155 for Frank Turner, as announced by the man himself from the stage.
However, for the venue, there's only one number of gigs that matters tonight – and that's zero. That's how many are left at The Garage once Frank exits the stage after his encores.
It came as a shock to many of the Granite City's gig goers and clubbers when it was announced that the venue was to close early May after 6 years of being one of the mainstays of the Aberdeen live music scene.
However, any notions of this being an evening of mourning are dispelled as soon as the first act takes to the stage in front of a healthy number of fans, despite the 6:30pm stage time.
The Homeless Gospel Choir is the nom de plume of Pittsburgh born folk-punk singer Derek Zanetti.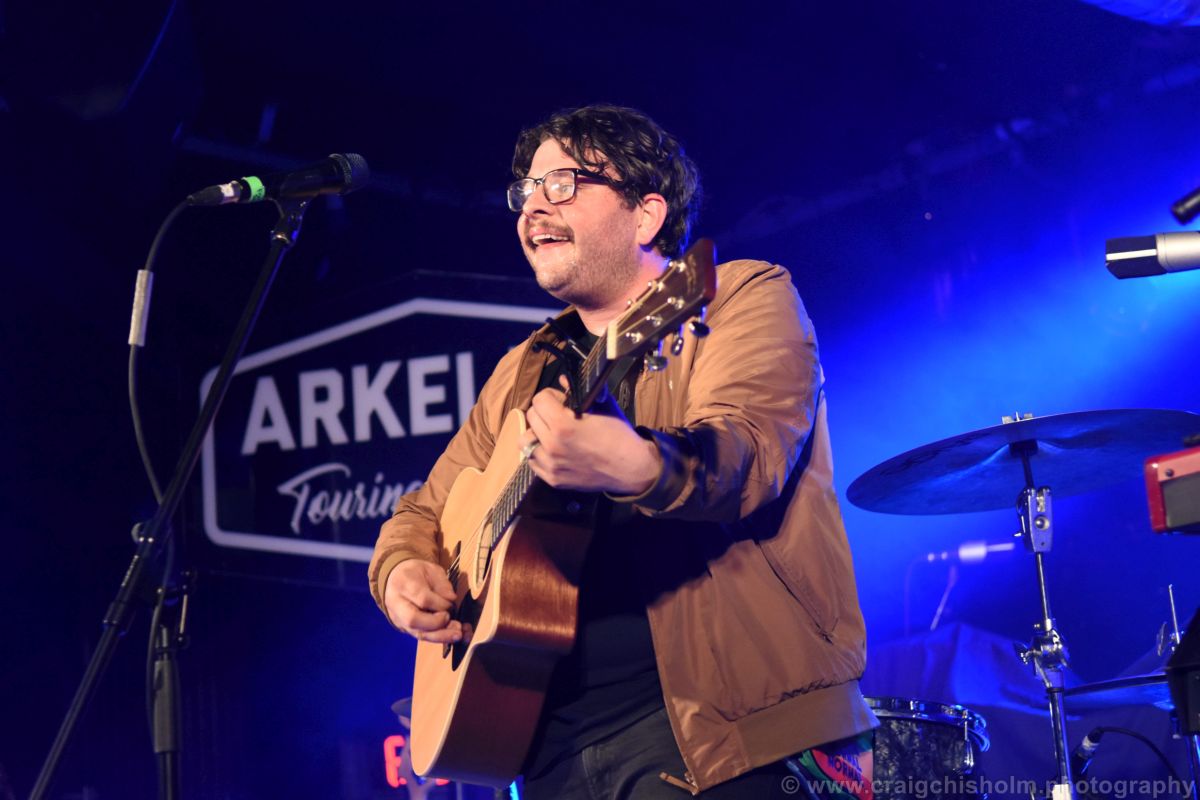 The punk aspect of his music is influenced by Green Day and the 90s explosion of US day-glo stadium acts rather than the original '77 spirit of punk however.
By his own description, he's an 'overweight rock singer'.
With lyrics revolving around politics, mental health and angst, but delivered with a jokey aside he proves to be a popular draw, particularly to the younger members of the crowd.
Canadians Arkells are a different proposition – the lyrical themes may be similar but live they are much more polished and professional stage performers than Zanetti's looser style.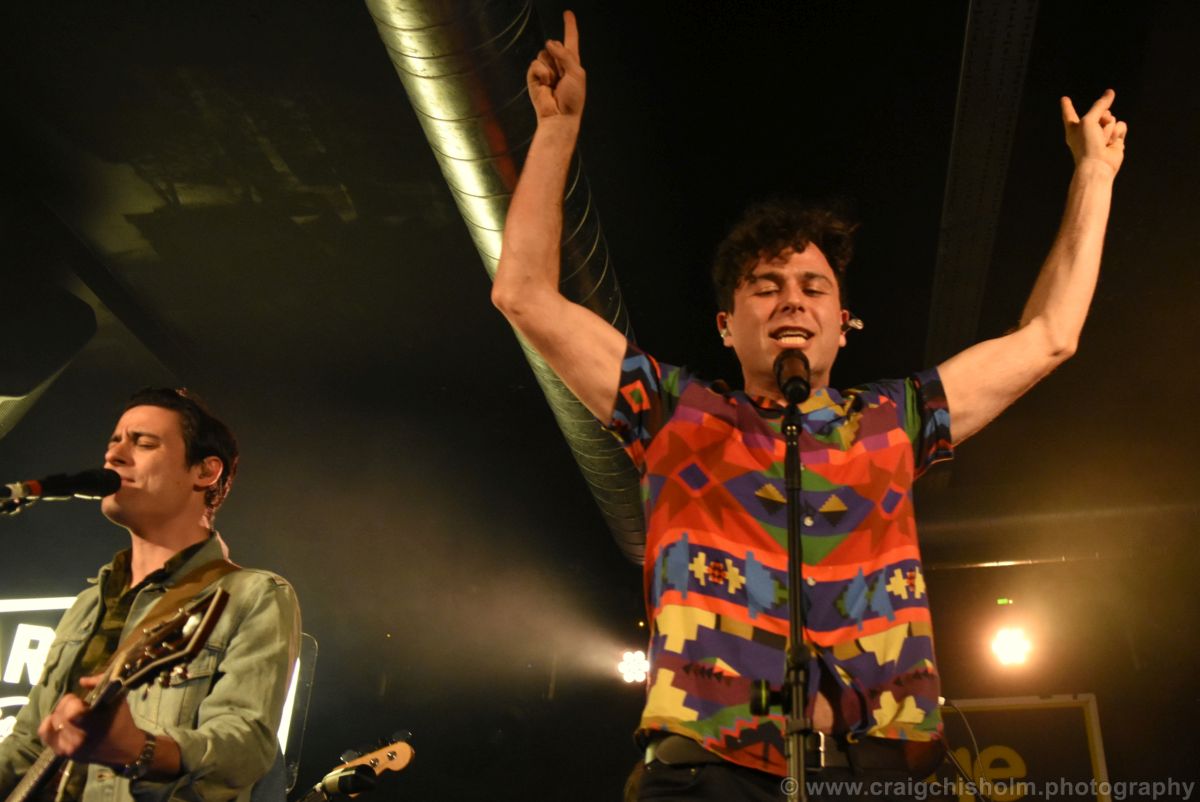 Lead singer Max Kerman has the looks, moves and attitude that have been honed to perfection on larger venues in North America rather than the small stage he finds himself on tonight. In fact, the stage isn't enough for him as it takes him only a few minutes to find himself on the barrier hanging over a willing audience who succumb instantly to his charms.
And the very notion of crowd and audience is blurred completely on a couple of occasions during their 40-minute set.
Only two songs in and he has pulled a young female fan out of the audience to play guitar quite competently alongside the band.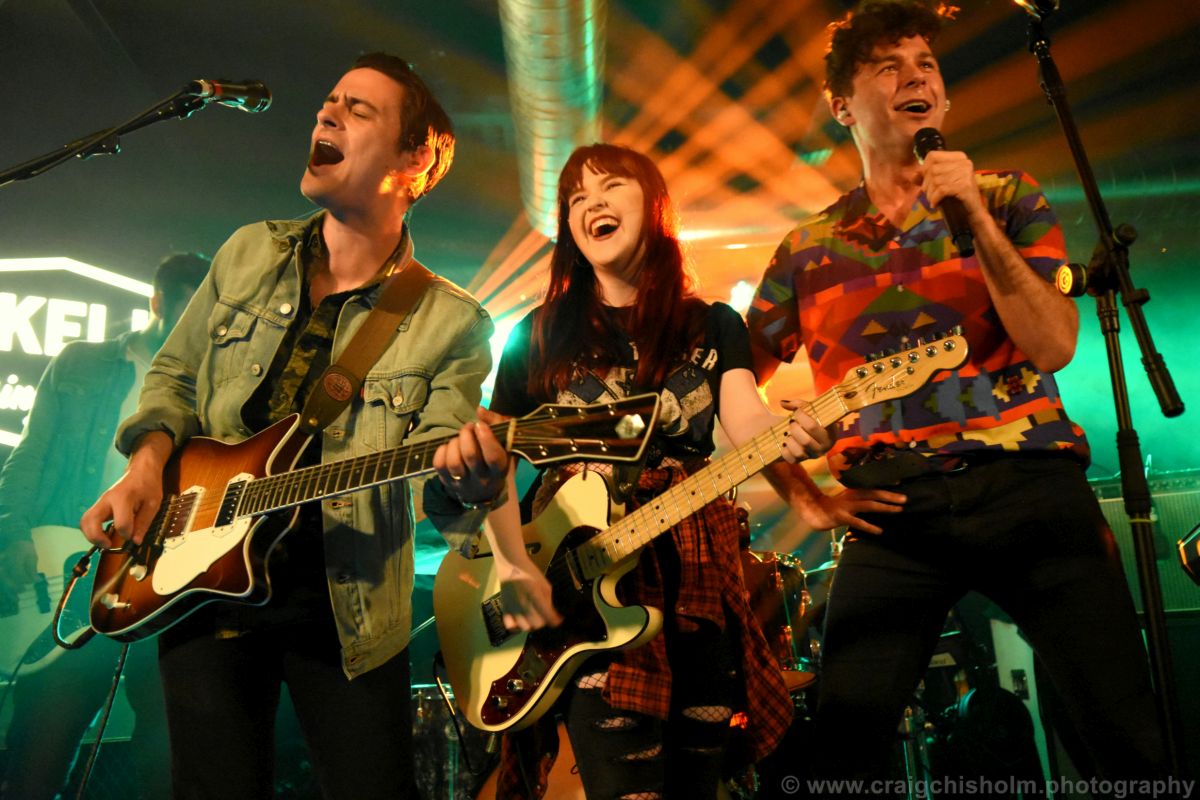 And another fan is hauled onstage for the final song where he sings with the band perfectly.
It's possibly a bit gimmicky and cliched but it's also quite touching and endearing and it will have won them new fans tonight and provide unforgettable memories for the young fans that performed with their idols.
Arkells play an energetic and fun set that serves to ramp the crowd up into even more frenzied anticipation for the night's main act.
Frank Turner is another polished live act. After a couple of thousand gigs in venues of all shapes and sizes, festival stages and stadiums he's a man with no fears treading the boards and honed the skills to the work the crowd into a frenzy.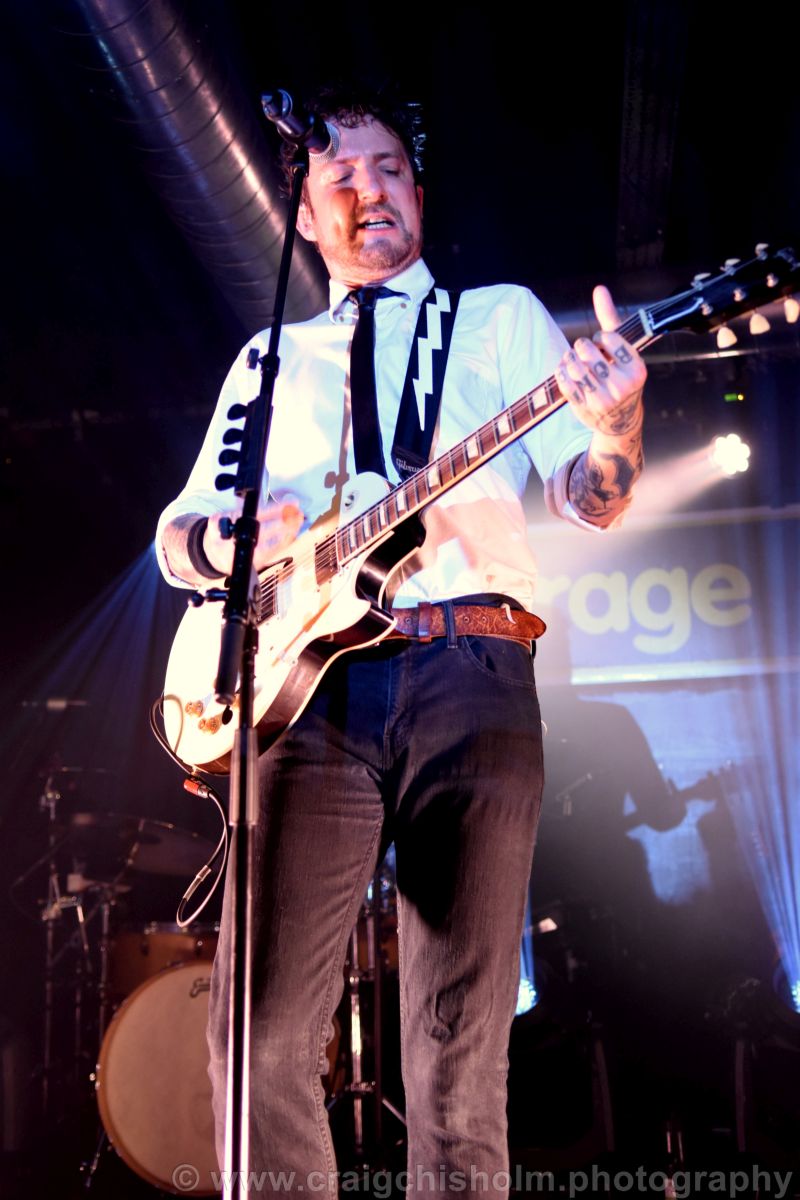 Not that the crowd really require worked up – the sold-out venue is boiler room hot with a packed floor full of devoted Turner fans, almost wilting in the heat.
His new album – his eighth – 'Be More Kind' might not be released for another couple of weeks but that doesn't stop four of its cuts getting an airing tonight, all of which go down a storm with the devoted crowd.
The rest of the set spans the full gamut of his career – reaching as far back to 2007's 'Sleep is for the Week' as the track 'The Ballad of Me and My Friends' is given as a solo performance by Turner during a 3-song acoustic interlude in the middle of the set.
The crowd aren't here out of curiosity – this is a crowd of devoted fanatics of all ages here to see their hero. They know every word and sing along to every song, fully immersed in his performance.
It's an unusual sight and sound to see 700 people hollering 'There is no God so clap your hands together' – they might not engage in worshipping a holy deity but, then again, there's maybe no need to tonight whilst they worship at the altar of Frank Turner.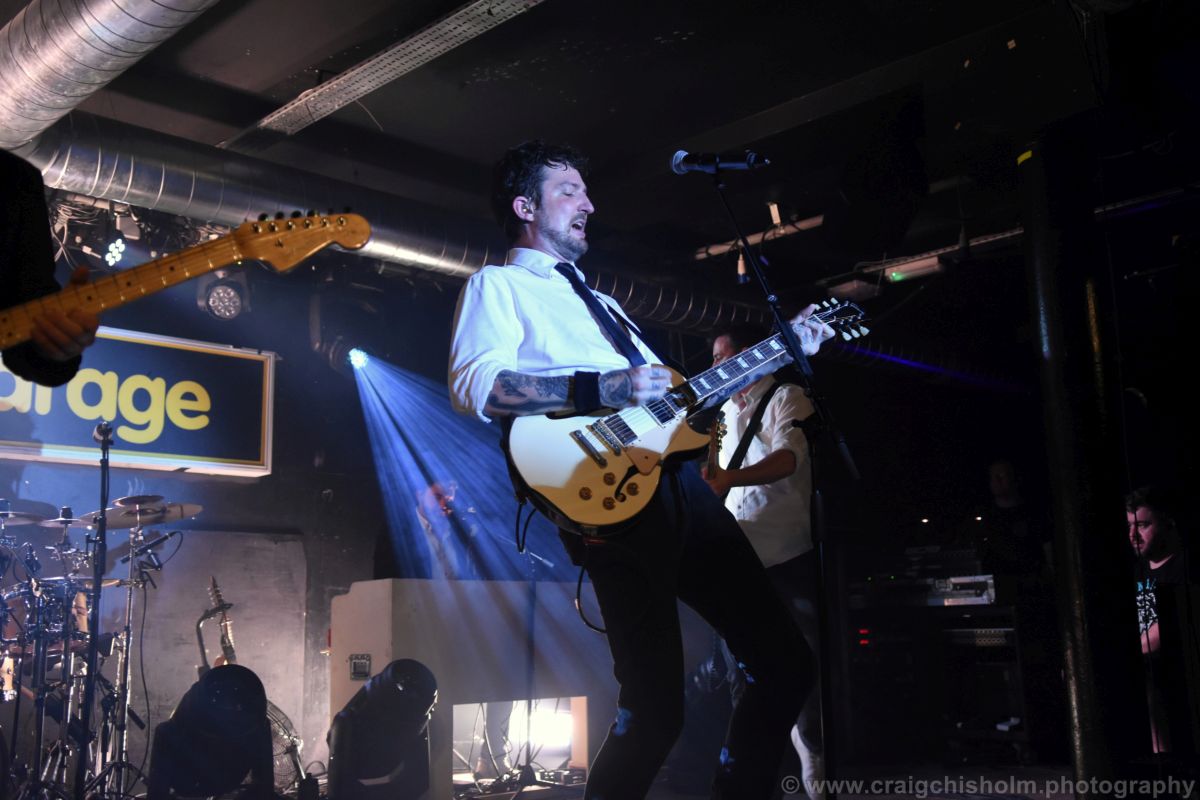 So, gig number 2155 for Frank Turner, and it's a roaring success for him with a sweaty, joyous crowd fully immersed in his 100 minutes on stage.
But, by the time the clock reaches 2155, The Garage is emptying slowly as the night concludes and live music at yet another Aberdeen venue ends for the final time.
Turner would not have reached that amount of live performances if not for venues such The Garage.
So it not only leaves a gap in the Aberdeen scene, but in the UK scene as a whole. If venues keep on closing where will the next Frank Turner learn their trade and spread their message?