Craig Chisholm reviews Adam Ant / Glam Skanks at The Music Hall, Aberdeen.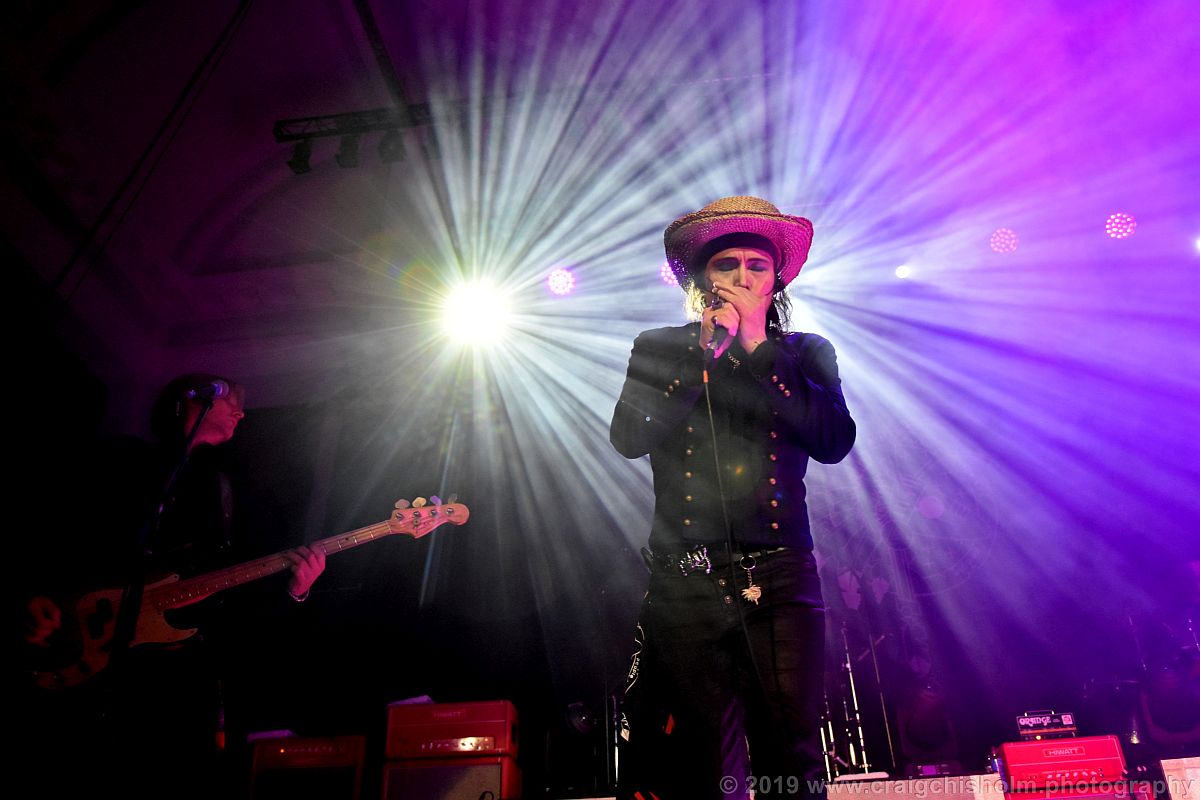 Today's popstars are boring and dull.
Look at some of the biggest names in the biz just now – Ed Sheeran, looking like he's just finished a shift at McDonalds before going busking; Coldplay – bed wetting stadium rock that your parents would approve of; Adele – a less dangerous version of Amy Winehouse that even your Granny likes.
Now look back to the 80s – David Bowie ushering in the decade singing 'Ashes to Ashes' and looking like a coke addled death-clown in the video; Boy George – almost guaranteed to give your bigoted uncle a heart attack and causing debates in the school playground as to whether they were a man or a woman.
And, top of the pile, Top of the Pops? The Dandy Highwayman himself, the preening peacock with all the number one hits – Adam Ant.
And here he is tonight, in cold, dark Aberdeen in the middle of November bringing some technicolour glam on a Friday night to the masses.
Looking fit and healthy and much too sprightly for his 65 years on Earth he never stands still on the Music Hall stage as he blasts through a near 2 hour set that boasts 29 songs. The makeup may be toned down somewhat, but the glamour hasn't and he is still a bona fide rock star on stage – spinning, shuffling and dancing constantly.
There's an unashamed nostalgia to the massive UK tour he's undertaking as it celebrates his 1982 album 'Friend or Foe'.
He starts the set by playing said album from start to finish – 12 tracks that include the hits 'Goody Two Shoes', 'Desperate Not Serious' and the title track of the album itself which opens the set.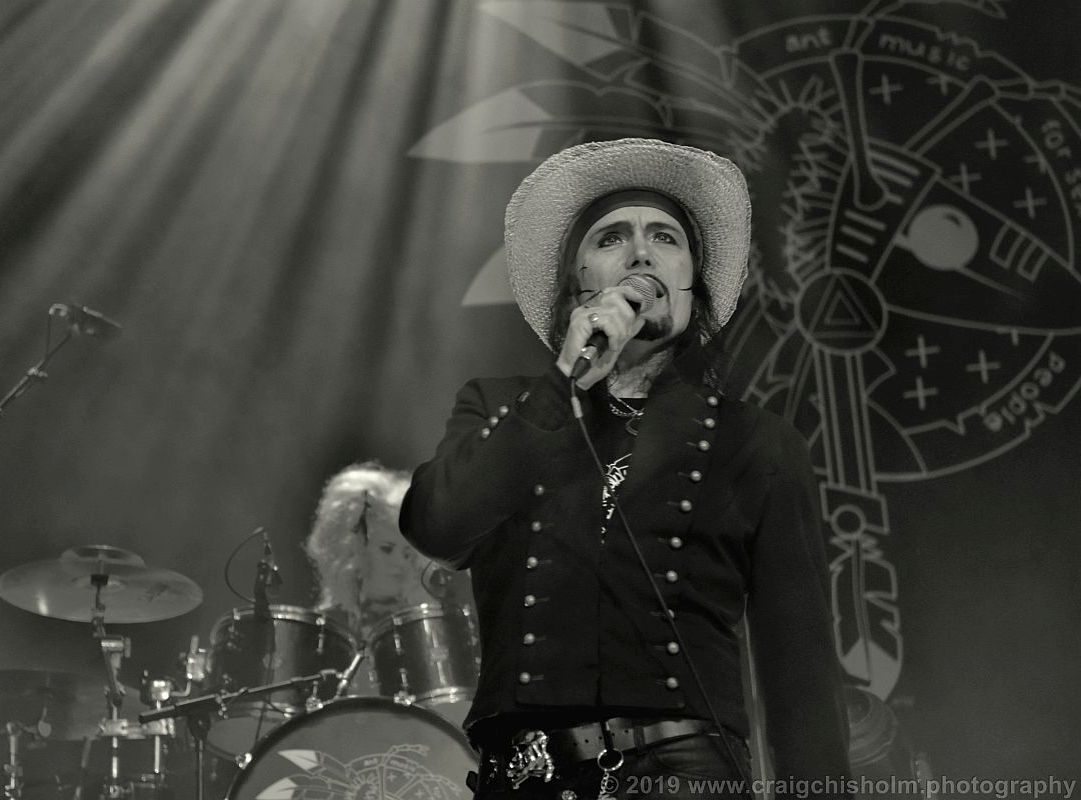 What follows is a greatest hits set that includes some real pop classics in there – 'Prince Charming', 'Dog Eat Dog', 'Ant Music', 'Kings of the Wild Frontier' and 'Stand and Deliver'.
Each song is as familiar as the last and sang word for word by the appreciative audience.
The two hours pass in the blink of an eye – Adam saying his goodbyes as the band, including twin drummers, grind out the coda of 'Physical (You're So)'.
As the band finish up, he is gone – a fleeting memory, a half-seen ghost, enigmatic till the end.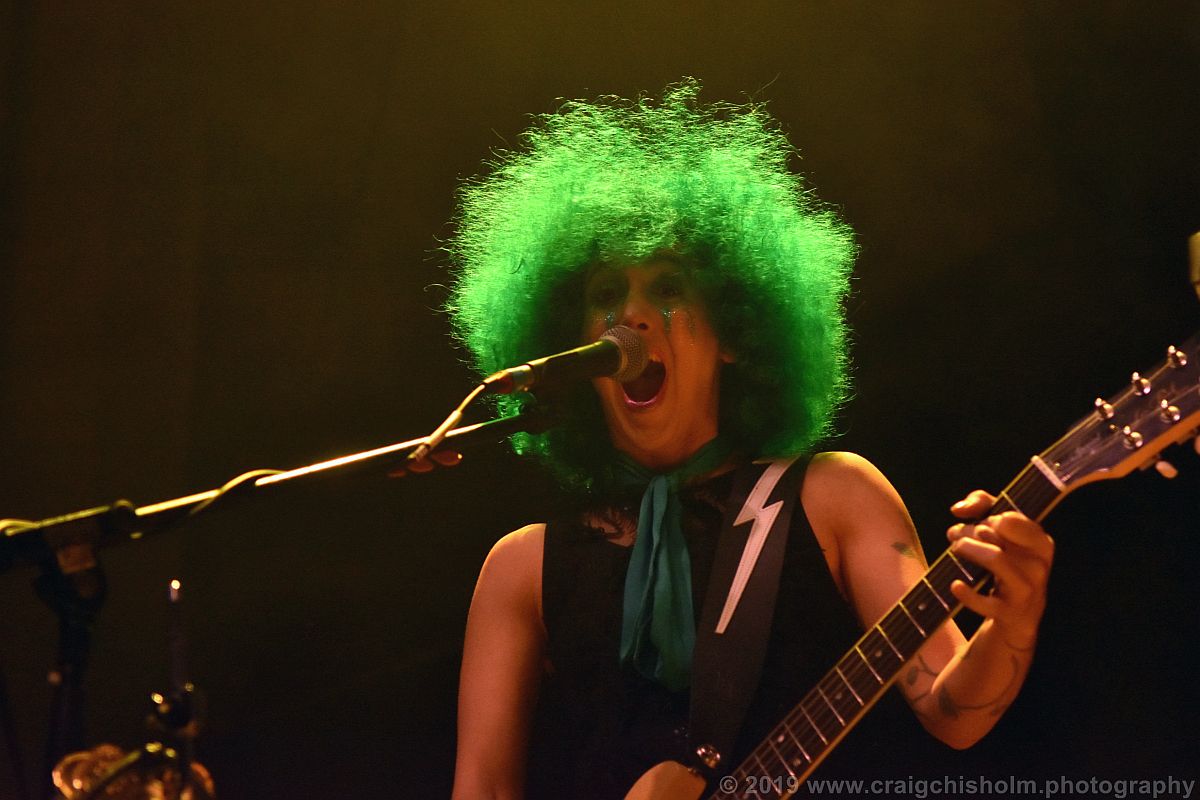 LA quartet Glam Skanks, that support Adam tonight, are indebted to him in their glamourous look, all teased hair and trashy glamour.
They blast through a 45 minute set that also recalls T Rex, Hanoi Rocks and glitter punk bands galore. The girls stage presence is cocky and assured, giving it their all with confidence and attitude.
But the night belongs to Adam Ant, still showing he has the charm, wit and star appeal over 3 decades later.
Adam Ant Set List:
Friend or Foe
Something Girls
Place in the Country
Desperate But Not Serious
Here Comes the Grump
Hello, I Love You (The Doors cover)
Goody Two Shoes
Crackpot History and the Right to Lie
Made of Money
Cajun Twisters
Try This for Sighs
Man Called Marco
Dog Eat Dog
Kick!
Vive le Rock
Antmusic
Zerox
Cartrouble
Ants Invasion
Prince Charming
Puss 'n Boots
Lady
Fall-In
Kings of the Wild Frontier
Beat My Guest
Stand and Deliver
Encore:
Press Darlings
Red Scab
Physical (You're So)