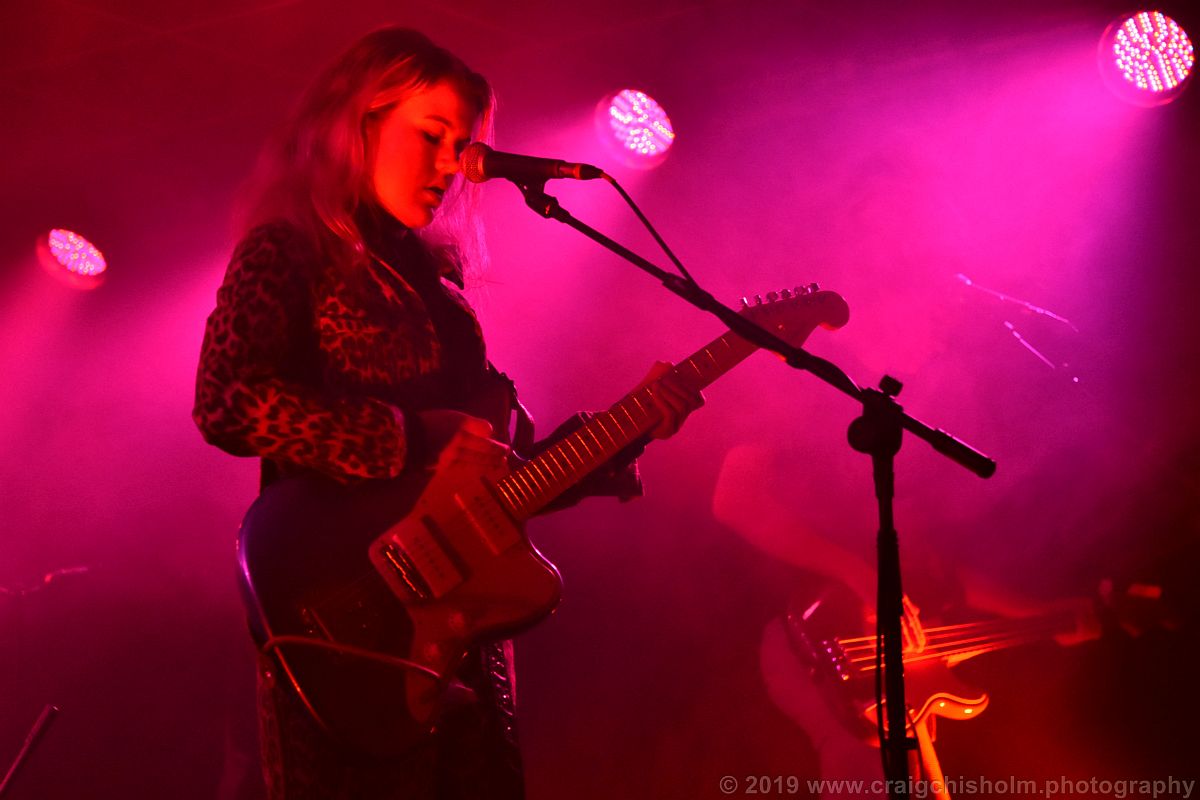 Craig Chisholm reviews She Drew The Gun / Peaness / Freakwave at The Lemon Tree, Aberdeen
The Lemon Tree played host to one of the best up-and-coming bands in the UK, in the shape of She Drew the Gun, along with sterling support slots from Peaness and Freakwave in an exhilarating – and refreshing – triple bill of female fronted bands.
Opening the nights proceedings are Glaswegian's Freakwave. Their spiky, energetic punk-inspired rock is exciting to watch.
Drenched in a red-lit stage the band blast through a short, passionate set. Each band member has their own individual style – the barefoot bassist, the drummer with his "taps aff", the guitarist with the bottle of Buckfast in his back pocket. But its guitarist / singer, the enigmatically named Summer Skye, that's focus of attention.
Dressed in a leopard print top and trousers and Doc Marten books she's a captivating sight with talent to back it up.
Their set includes a cover of 'Pure Imagination' from the 70s 'Willy Wonka and The Chocolate Factory' movie which goes down well.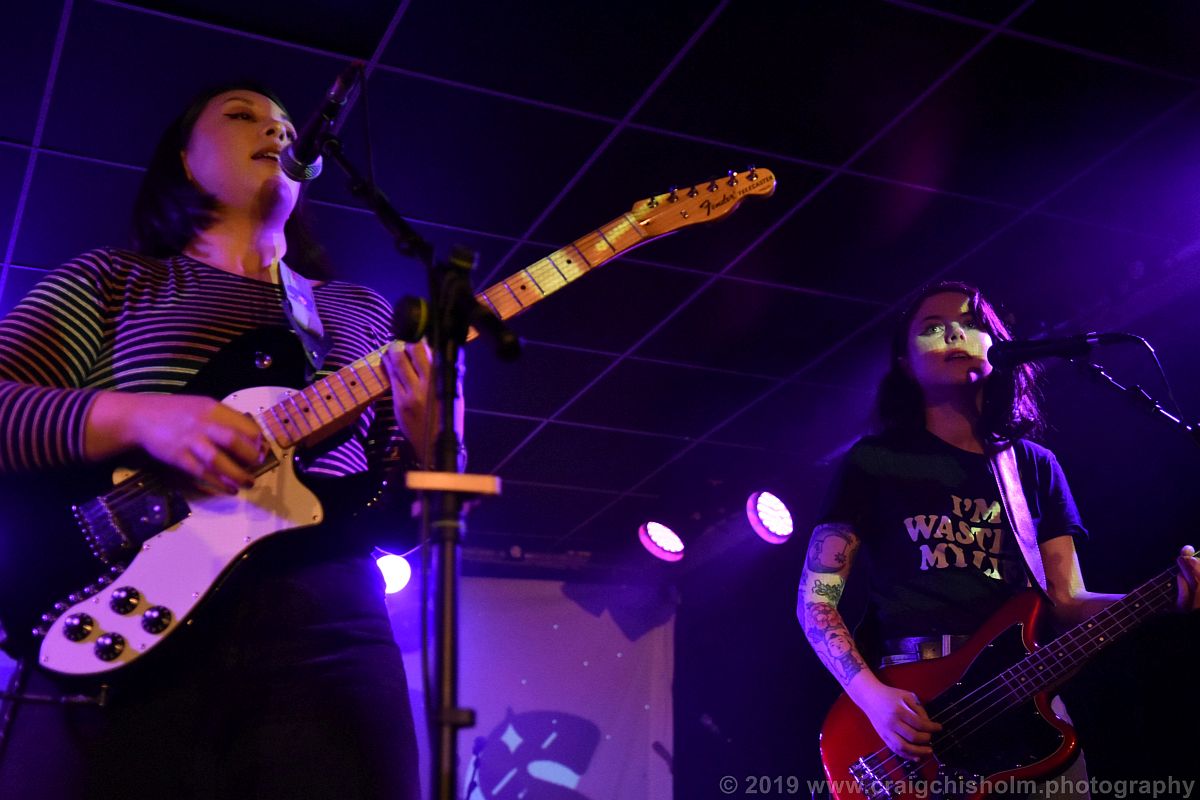 Second support is Peaness. The three piece from Cheshire have a dreamlike, almost shoegaze in places, quality to their sound.
Their three-way harmonies recall the Gallic indie sound of Stereolab in places, but all recall the dreampop of early Lush.
There's an Afrobeat influence lurking in their at times that gives them hints of Talking Heads or Vampire. Another band to watch, for sure.
She Drew the Gun deserves to be huge.
Their two albums – 'Memories of Another Future' from 2016 and this years 'Revolution of Mind' – are both well developed, confident tomes of work.
Live, they are just as confident. The Wirral band plays in front of projections of psychedelic, swirling visuals. And their music is just as kaleidoscopic and trippy.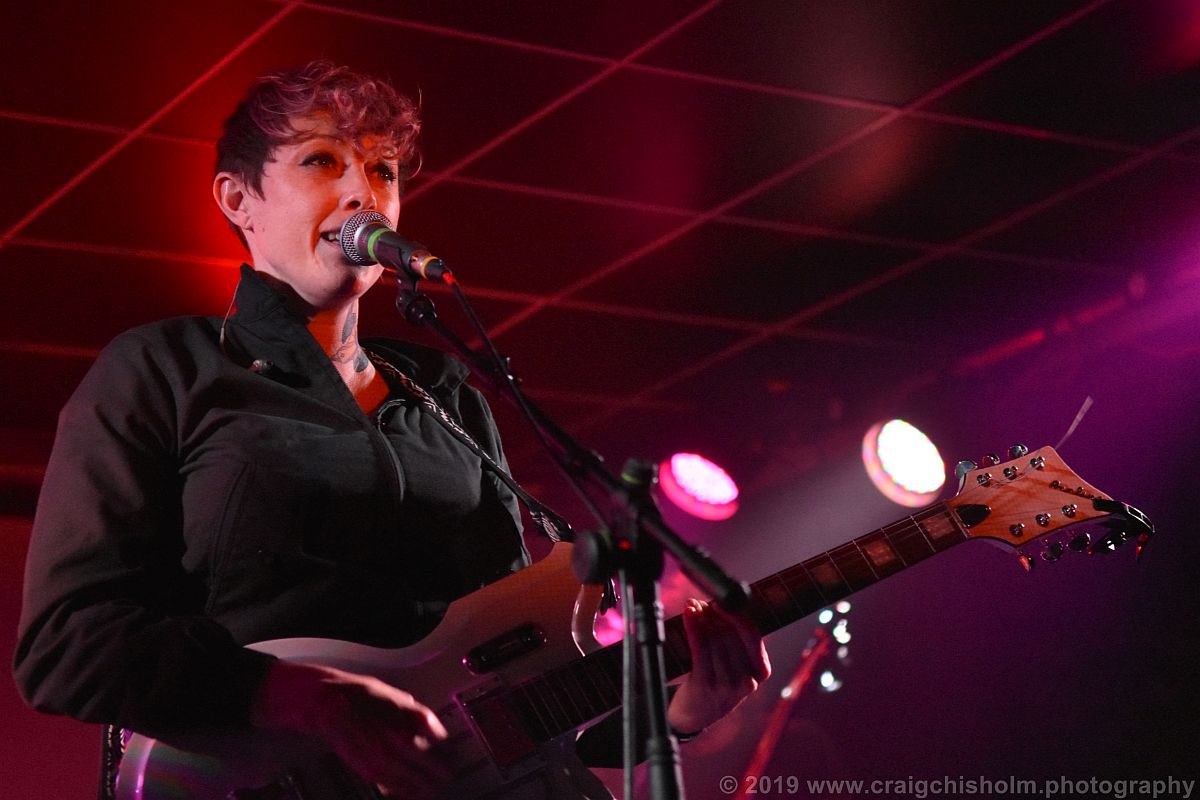 From opening track, 'Resistor' the band blast through nearly an hour and a half of engaging politicised indie pop.
Highlights include their current single, 'Trouble Every Day' which is a zeitgeist capturing reinterpretation of the Frank Zappa song, the spoken word passages of tracks such as 'Paradise' and 'Revolution of Mind' and the final track, a poignant cover of The Beloved's classic 'Sweet Harmony'.
Three bands, three distinct sounds but one amazing bill.