The Comet is Coming, the London-based experimental jazz trio, electrified the stage and lit up the late winter darkness at the Aberdeen Lemon Tree with their cosmic sounds and captivating performance. Craig Chisholm reviews.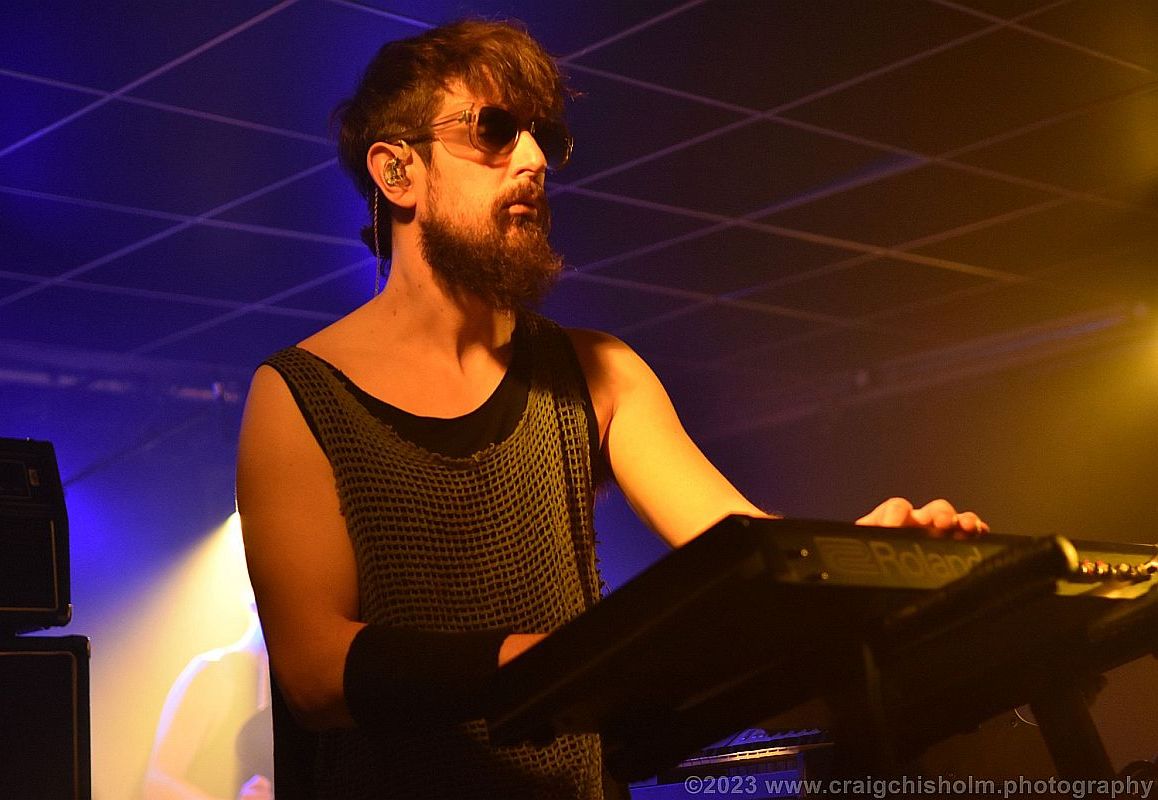 The show started with the pulsating energy of stunning openers, Code and Summon The Fire, and that immediately drew the audience in as the group's saxophonist Shabaka Hutchings (AKA King Shabaka), drummer Max 'Betamax' Hallett, and keyboardist Dan 'Danalogue' Leavers brought a fusion of spiritual jazz, cosmic funk, and electronica to the stage.
The trio's improvisational style, coupled with their futuristic aesthetic, transported the audience to another dimension.
With intricate saxophone riffs, hypnotic drum patterns, and mesmerizing keyboard melodies, The Comet is Coming delivered a spellbinding performance that left the audience in awe.
Throughout the concert, the band showcased their eclectic range of influences, from Sun Ra's space jazz to the cosmic funk of Parliament-Funkadelic, infusing each track with their unique sound. The audience was swept up in the band's infectious energy, dancing and swaying to the pulsating rhythms.
Highlights of the show included the frenzied energy of aforementioned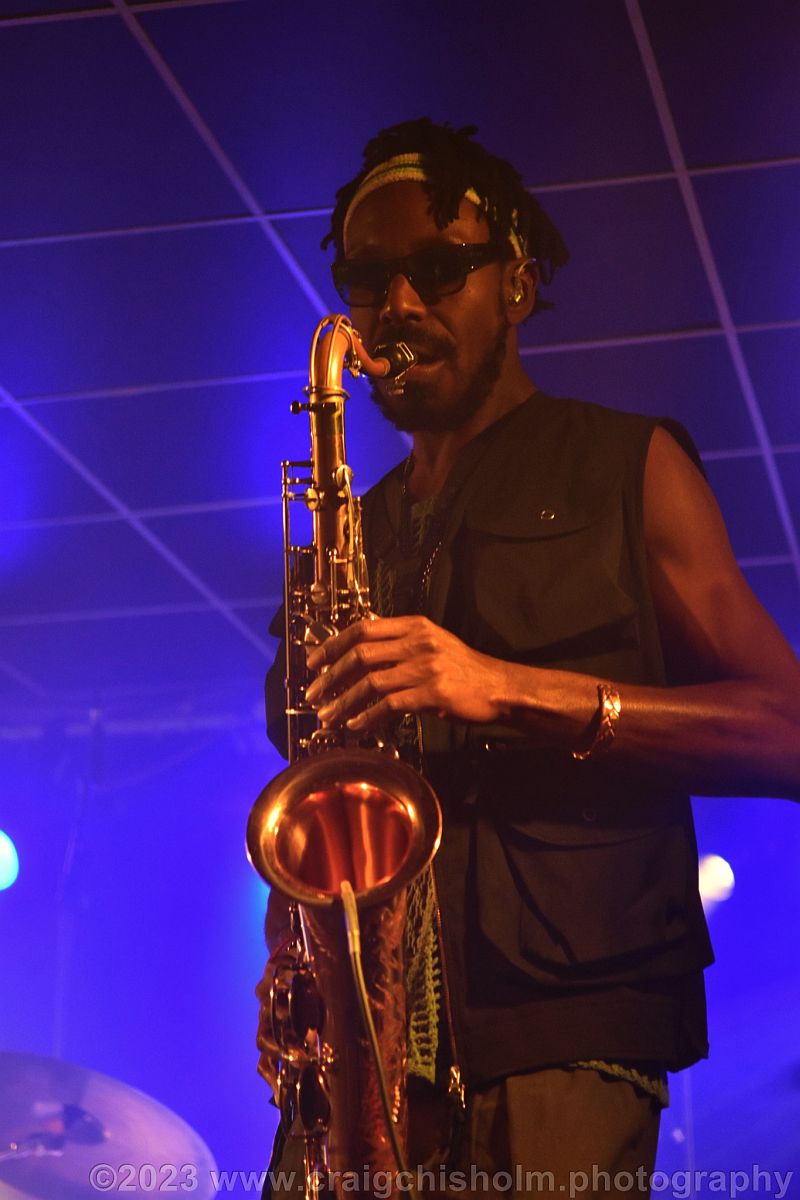 Summon the Fire, Blood of the Past, Pyramids, and the driving funk of Final Eclipse.
The group's dynamic stage presence, with each member contributing their own unique flair, kept the audience engaged and entertained from start to finish.
Overall, The Comet is Coming's performance at Aberdeen Lemon Tree was a stunning showcase of their innovative sound and captivating stage presence.
The audience was left mesmerized by the trio's cosmic sounds, and it was clear that the group's experimental approach to jazz is pushing the boundaries of the genre in exciting new directions.
Gig of the year? In March? Quite possibly…..