In this week's satirical offering from Suzanne Kelly aka Old Susannah, she delights in Aberdeen's generosity to the Press & Journal, and is happy to brush aside any minor qualms there might be about use of taxpayer money, conflict of interests and ethics; she also spares a few words on an advert for a US gun festival – in Orlando – featuring a skeleton wielding a semi-automatic weapon…(Psst – any non-Aberdeen readers, you might want to skip directly to the last few paragraphs of this column, cheers).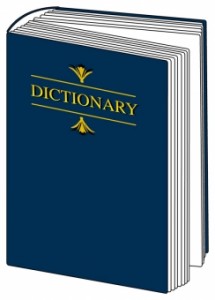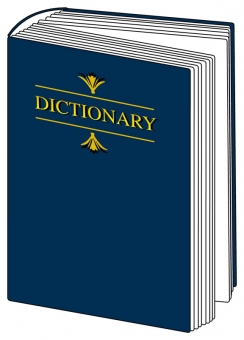 Tally ho! Another week flies past in Aberdeen. The original BrewDog bar (Old Dog – Gallowgate as opposed to New Dog – Castlegate) have hung up some of my recent paintings and just hosted another successful, fun, packed Drink and Draw session. Their 'Live Dead Pony' – it's the addition of live yeast to their popular brew Dead Pony Club makes it 'live' – has proven popular as well.
So for those who can't stand this small shareholder (one of over 10,000) talking about Aberdeenshire's most successful start-up company, please feel free to send in a diatribe as to why I shouldn't be allowed to talk about things I like, even though I've disclosed my shareholding since the first mention.
Otherwise, the BrewDog team are looking for further artists' work to hang, so get in touch at the Old Dog.
For those of you with bigger fish to fry, it's been quite an interesting few weeks in the Granite City.
The crematorium ash scandal is not a suitable topic for satire, but it needs to be addressed.
The remark made by the man in charge, Peter Leonard, displays all the contempt you'd expect from the man's previous form, but this belies far more callowness than even seasoned Leonard-watchers have come to expect. If you missed it, the BBC reports (and the council haven't asked for a retraction which speaks volumes) Leonard saying to/in front of inspectors:
"we're slow-cooking babies."
How can anyone who lost an infant or child and was caught up in the crematorium scandal can be expected to work for, with, or have to communicate with this lizard? Why are we keeping him in his job?
My interest in the man goes back to his report which condemned the Tullos Hill deer to massive culling. He told the council the tree-planting scheme was completely cost neutral and would succeed – if we shot the deer and kept the weeds down. Lib Dem councillor Aileen 'Ho'Malone was at the helm of the relevant committee which pushed the scheme through.
She's just the sort of person you could convince to wipe out a meadow full of flowers and a herd of deer to plant trees on top of rocks and industrial waste where there is no topsoil.
'A tree for every citizen' they called it. They deliberately left the culling and the £43k penalty out of the initial public consultation (correspondence proves they knew a cull was planned – but they wanted to 'manage' the public which they knew would object. The city tried to deny the £43,800 penalty it paid for the previous failure, too – that's what we call open government; but I digress).
Peter's cost neutral scheme? Looks like it's cost nearly half a million, with £100k alone going to the consultant Chris Piper.
So, Leonard sits in his highly-paid post having been out with his estimates by half a million pounds of taxpayer money, and having insulted everyone with his ash scandal remark, and has not been bounced out of office. Blame the elected officials for bad decisions if you must – but it's the officers like Leonard who create the reports the councillors have to vote on. Has he stuffed up one too many times?
Any member of staff who'd blundered like he has would have been disciplined and/or let go. Maybe the powers that be will keep him in place. By many accounts, should Mr Leonard be sent packing, there are a fair few staff who will not shed any tears.
Apologies for the lack of humour to this point, but that needed to be said.
Perhaps a few words on the happy event everyone's talking about will change the mood. It's not just that the Marischal Square building project is proving to be a breath-taking beauty (I hear people gasp when they look at it). It's even better than that: everyone's favourite newspaper, The Press and Journal, is to grace the building with its presence. Better still: the paper won't have to pay any rent for a whole year. Result!
I'm thinking of starting a petition so that they'll never have to pay any rent ever. After all, we're supposed to be trying to attract smart, successful, vibrant, dynamic, forward-looking businesses to the beating heart of Aberdeen.
What better way to cheer us all up each morning than the sight of Damian Bates rounding Broad Street in his Maserati after dropping Sarah Malone off to her job as Trump's spokesperson? I can barely wait! And with that, it's time for some timely definitions.
Limousine Bull: (Proper Scottish Noun) – a Torry-based artists collective which had education, training, exhibition services for people in the south of the city. Closed for lack of £10,000.
These art types; just can't balance the books. Perhaps if they had gone on one of the city's cultural (?) 'speed dating' events they could have begged the rich for funding and kept going.
Alas, the city's uber-rich wanted to build granite ramps and parking spaces; spending money on an actual arts and education service for the less advantaged was never going to get a look-in. And thus it was that after years of having a small warehouse space with studios for artists, Limousine Bull had to close. As their website reported:
"When we discovered ACC had given details of a new round of funding, with applications to be submitted just 6 weeks after our rejection notice, we put together a greatly revised funding proposal and were due to apply for just £1,700 of the £10,000 available to our category.
"On the day and almost exact time of the deadline for this, Carrie messaged the rest of us on the committee, saying she had decided not to submit the application, as she thought ACC's demands upon applicants were too strict to follow for such a small amount of funding." – LB website
Perhaps the people who wonder why we couldn't win the 'city of culture' accolade (or is that poisoned chalice – cities that have won have often found themselves in debt afterwards) might think that getting rid of small groups like this might have made us look smarter and more successful to the judges. The people who submitted our exciting CoC bid had no use for Limousine Bull – they wanted to have 'Gigs on Rigs' instead.
How exciting that could have been– flying rock bands to play to offshore oil installations where, er, the footage would have been beamed back to shore. Only the worst kind of philistine would have asked 'why not just have them play on shore?'. What musician wouldn't rather do survival training, fly to an alcohol-free oil rig in the chilly North Sea than play a few sets in nightclubs and hotels? But I digress.
Back to Limousine Bull – Old Susannah's not surprised it went under; after all £10,000 is a lot of money (about one fifth of the amount we had to pay back to central government for the first Tree for Every Citizen failure on Tullos. Or, about one 14,000th of the cost of the granite web. But I digress again). Maybe someone in ACC is offering Limousine Bull a chance to resurrect itself rent-free at Marischal Square?
If so, I've not heard of it yet. And funnily enough, for some reason Aberdeen Voice's invitation to a rent-free office suite at the taxpayer's expense hasn't come in the post just yet.
Ethics: (archaic term) Morality, knowledge of right and wrong.
We all know what ethics are (well, you do if you're not in ACSEF … or whatever it is called this week) – the sense of a common morality that would stop a man making crass remarks about deceased children. It's that sense of right and wrong that would stop people in power from crushing the weak while, for instance, using public resources to subsidise a newspaper thereby gaining control and advantage.
Many companies have ethics policies governing what freebies, advantages, and hospitality can be accepted without compromising the company. If as an employee you are going to accept a gift or hospitality, say a hamper of food or a few bottles of wine, most companies would expect you to declare it or decline it.
You see, accepting something might put you in a position where you would be indebted to the person giving you a gift. If one company were to offer another company something valuable these days – a weekend at a hotel, a trip, or say a year's free rent for your business in a brand new suite of offices: you'd be expected by your code of ethics to turn it down.
Otherwise you would be either asked to do something in return for the largess, or even if you weren't asked to do so, there would be an expectation of a 'quid pro quo' situation. In other words, there is no free lunch. And for that matter, there are also laws about using public money unethically, laws about public institutions ensuring 'value for money' is sought, and avoiding conflict of interests.
Then again, that kind of thing never hampers the truly creative Aberdeen spirit.
I come back to my friend Peter Leonard again. While the deer cull protest raged (several community councils, thousands of residents, the Scottish SPCA all objecting to the plan), an article appeared in the Evening Express:
"TWO DEER FOUND DEAD AHEAD OF CULL". 
This story was planted by someone in ACC, although surprisingly, no investigation was held to find out who the 'leak' was. The intrepid reporter either didn't ask, or omitted to say when the dead deer were actually found: and it emerged (after AV asked about it) that the deer were found dead two years before the cull.
The city's insinuation that to stop deer from suffering starvation or possible accidents was not to supply more grazing land and erect fences – but to stop their lives being blighted by taking their lives away. But, shall we say, some readers found the absence of that little gap of several years somewhat misleading. To some people, this little episode might seem ethically bankrupt. However, I'm sure nothing misleading has been printed before or since by AJL.
I'd never insinuate that an organisation like the ACC would or could ever corrupt an organisation like the P&J – how could it? Sadly, other observers have made a few unfortunate remarks about the free rent offer. I think some of these people need shaming:
"If this if it goes ahead, (and all the hall markers suggest it will) it can but only be seen for what it appears to be – a covenant between the ACC and the P&J/EE. So where now lies objectivity, impartiality, indeed freedom to report and print news on anything that objects to the working of their landlord?"
– A MacDonald
"Don't they realise that the continuing fall in readership is due to their biased approach to local stories in aberdeen. lets remember too that they are not a local paper anymore but another D. C. Thomson, Dundee rag. I for one cancelled my evening express as soon as it was made public that they were in talks to secure office space in Willies folly and i would suggest that others do the same"
– C Duguid
"Many readers were of the impression that the Press and Journal supported the opposition to the Muse development as evidenced by the publication of numerous stories relating to the opposition to Marischal Square and the scores of letters from the public over the past couple of years… It therefore case as quite a shock to many to learn that Aberdeen Journals themselves are to take up office space in Marischal Square.
"Many of your readers saw that as a betrayal…. Surely any deal that did not deliver the projected returns on the council's investment would be seen as a failure by the council to secure its financial position and deliver on the promise of sustainable rental profits to fund essential public services."
– a Mr W Skidmore, who is waiting patiently for this letter to be printed in the P & Poo (an affectionate term I'm told). I trust he isn't holding his breath.
I hope these people will feel suitably ashamed at their negative words, which strike at the very beating heart of the civic district of the Granite City. It's always sad for Old Susannah to see such cynical, suspicious minds at work criticising our beloved institutions which have done so much for us.
Perhaps the honesty, integrity and wisdom the council is known for will eventually rub off on such harsh critics. I'm sure we're only talking a few hundred thousand pounds anyway, and it's not as if there's anything better to do with the money.
Conflict of interest: (English compound noun) an unethical condition wherein a person or entity owes allegiance to two opposing forces.
Can the P&J continue to claim the moral high ground it has rightly held these many years if it is now Aberdeen City's bitch – sorry — tenant?
Perhaps we should mention a potential conflict of interest that's been brought up on social media. For some reason, there are people who see something wrong with Aberdeen Journals Limited taking a year's free rent in Marischal College from Aberdeen City Council.
I'm trying to figure out why this bothers some people. Sure, the P&J might in the past have called the development 'controversial' in its articles: that just shows that they're not afraid of standing up to the city council!
I'm sure that fighting spirit, and love of investigation we love in the P&J won't be compromised just because they will have had their bacon saved by ACC. What an insinuation! I think by now the values the P&J have are clear to us all. And, they win awards so we can tell they're great.
No, I for one don't think we will see any change to their usual ethical standards. Where would you be without the tiny tots baby competition? Without photos of the Menie Golf course and MacLeod House to look at every day?
An aside….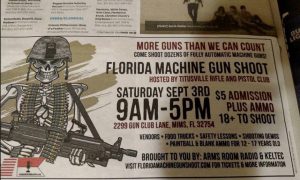 I'm sometimes asked, 'don't you miss America?'
There are things I don't miss. I think the whole machinery that's created a school to prison pipeline for the disadvantaged and minorities (where police brutality runs riot in schools) stinks. I hate the system that allows mega pharmaceuticals to ruin people's lives for fat profit margins and where drugs and care can be priced out of the reach of those most in need.
I hate it that a woman can take a device like a medi pen, raise its cost through the roof, and pay herself an 18 million dollar bonus.
I hate it that the alleged founding principle of individuals having a right to 'life, liberty and the pursuit of happiness' is not as fought for as the right to have a well-trained militia which has been torqued into the invented 'rights' of anyone to have a semi-automatic weapon.
There are many things I love about my country of birth: the majority of people, the land, the wildlife, the pre-existing culture and our potential. However, we've decimated the original inhabitants, the native Americans – and yet now they are leading the fight against our corporate greed. Native Peoples are campaigning on horseback and on foot in the face of the fury of the government and its armies over pipelines which can only devastate the environment.
This is a country where people who were brought in chains on slave ships can eventually see their descendants become professors, leaders, successes in all areas and icons.
We've seen heroes like the late great Mohammed Ali and Jesse Hagopian, an educational reformer who was teargassed on a peaceful protest, but still pursues his dream of fair education for all nonetheless.
It's a country where ancestors like mine came fleeing from famine to find signs in New York's windows and doors reading 'no blacks, no Irish and no dogs' and yet in a few generations, one such Irish catholic descendant became a president.
This is a country where a young American boy of Japanese ancestry can be imprisoned without due course or rights in an internment camp in World War II and somehow still come out of the experience with a wicked sense of humour to emerge as a voice for tolerance and forgiveness.
There is natural beauty (cross your fingers) and biodiversity.
There are also people who will take that right to have a well-armed militia, and exploit it until we have bloodbaths like the recent slaughter in Orlando. And why?
Ultimately to make money for the gun manufacturers. Gun manufacturers do not care who gets killed. Statistically we know that you are more likely to have an accidental shooting at a home with a gun in it rather than your successfully shooting a would be burglar.
The image above belongs to the Orlando Weekly, which sees nothing wrong in advertising a semi-automatic shooting event … with an image of a skeleton. Now, I'm possibly not the most sensitive person in the world, but I see something very wrong in printing an ad like this to a city which is still mourning.
So America, as dearly as I love some things about you, please start worrying more about life, liberty and the pursuit of happiness and less about this supposed right to have guns. You are locking up people for collecting their own rainwater, for growing herbs – such as ginseng – and you are criminalising people who want to pursue a different life/liberty/happiness than the status quo. That's not what was meant to be.
Look at this ad. Does this say responsible, sober gun ownership and respect for life to you – or is this nearly the lowest appeal to base nature (save the videos with bikini clad girls firing automatic weapons) and lack of empathy for the dead of Orlando (and the wider country) that can be imagined?
If not for the likes of those who emerged from hardships in the US, I'd despair completely.
The editor of the Orlando Weekly is Graham Jarrett. At first he tried to claim he was forced to print the ad; it was pointed out that no one can force a news publication to take an ad. We're waiting to hear what you are going to say and do next Mr Jarrett.
(Want to fight against this kind of gun happy propaganda? On Facebook seek out and join One Pulse, a closed pressure group with the fanciful aim of making people want to stop shooting other people. I'm honoured and happy to be a member).
Comments enabled – see comments box below. Note, all comments will be moderated.