Old Susannah's takes account of how no one is accountable any more for their actions. By Suzanne Kelly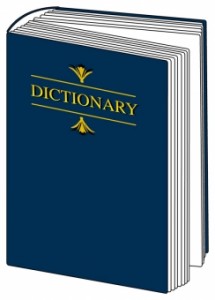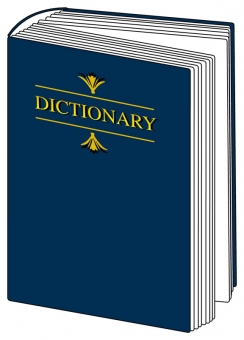 A lovely week of great weather in the Deen has passed; if only we had some city centre concrete slabs we could have relaxed on instead of a suntrap in the form of a sunken, historic, green, grassy garden. Oh well.
BrewDog threw another of its Drink and Draw events; these are for people of all abilities, and are going down a storm. Lush helped raise awareness and funds this past weekend for excellent charity DAWGS.
This past week in the UK saw some of the great thinkers of our time explaining some of their great works.
A 63 year old man in Manchester is being unfairly persecuted for punching a 5 day old baby in a supermarket. The proud parents were holding the child up to show to some of their friends on the child's first-ever day out, when the man came over and punched the child in the head.
For some reason security called the police and the child was hospitalised (apparently she is fine now). Inexplicably, the police wanted the man to explain.
"I thought it was a doll," he said. 
The Manchester City doll-punching finals will be held next month, we hear.
Closer to home, Aberdeen City Council is once again the toast of the town.
Not content with giving us Marischal Square and giving the P&J free rent for a year (while we have homeless on the streets and empty, habitable council properties it should be noted – thanks Pete Leonard), they are making the streets safe. By safe, I mean they are covering those hazardous cobbled streets of the merchant quarter (if that's what we're calling the Green this week) with tar.
No more high-heel-related trips; no more boring historical ambiance. It was all going to be lovely – then the not in my back yard brigade demanded the cobbles should be restored.
If only there were someone in charge of making decisions about our Housing and Environment who could know what's going on and what's happening. But if you're only going to pay someone about £112,000 a year plus expenses and a £20,000 a year pension contribution, you're not going to find anyone but a selfless saint to take on the job and actually know what his department heads are up to (isn't that right Pete Leonard?)
Well, autumn is on the way, and Old Susannah will be joining Aberdeen's fashionistas to do some shopping. And where better to wear the latest fashions?
ESCALE FRANCE is a Union Street shop selling fox and racoon fur clothing. Nothing screams 'I am ignorant, self-absorbed and don't care about needless suffering' than decorating yourself with the pelt of an animal that was caged, tortured, terrified and skinned, usually alive, sometimes after being clubbed to death.
SPECIAL OFFER: Visit Escale France, and for every OS reader who tells them to stuff their fur where there will be no danger of sunburn, I will buy you a free half pint of BrewDog. I am serious. Send me a photo of yourself in front of their shop with an anti-fur poster to Aberdeen Voice, and I will stand you to a drink (first 50 people).
It is a well-kept secret, but it is possible to be warm and good looking in 21st century Scotland without sewing together the skins of tortured dead animals, raised only for fur, to wear.
Whether it's making money out of torturing animals, tarring over a medieval cobblestone street, selling Aberdeen taxpayer-owned land for a pittance, or punching infant girls, the people who engage in such activities always have excuses.
Just remember – you can do anything you like – as long as you have a good back up story. Here are some examples of today's best excuses, great and small. Have you screwed up? Did you lie down on the job? Over your head and don't know what's going on? Here are some helpful examples of how great leaders cope.
Clerical Error: (Modern English compound noun) To make an unintentional administrative mistake, which might include making a typographical error, mis-filing documents.
Didn't get obey the law on Data Protection? No idea there was one? Are you charged with No clue how to do anything but your nails? No worries! If you've not registered your multi-million pound, 6,000 person employing golf resort complex with the UK authorities and are in breach of some serious human rights – just tell them you made a clerical error.
If you've been filming all those tedious plebs, camera crews and residents for years but didn't actually register your activities, just tell the authorities it was not your fault, but one of your thousands of employees made a mistake and didn't file.
According to that leftie newspaper The Guardian, the Scottish Information Commissioner's office said:
""The Data Protection Act requires every organisation that processes personal information to register with the ICO, unless it is exempt. Failure to do so is a criminal offence," the commissioner's office said last week. "We'll be writing to the company, asking it to clarify how it is registered."
The award-winning most beautiful golf course in the world ever told the Guardian:
"We take the security of our employees and guests' personal data very seriously and comply with all aspects of the Data Protection Act. [sure you do – Old Suz] A clerical oversight has just been brought to our attention which is now being rectified.
"As a public facility open to all, Trump International has CCTV cameras located at its entrance and around the public buildings within the estate, for the safety and security of its members, guests and staff. [but not for the safety and security of ramblers like Rohan Beyts, filmed while on the course, obvs – Old Suz]"
So, it's all just a clerical error. The clerk in question forgot to register with the Information Commissioner, assuming they had the sense to know that if you put up security cameras you need to do so. It would be a harsh person indeed who disagrees with the Trump position this is a clerical error.
Far be it from Old Susannah to suggest this is yet another mistake in a catalogue of mistakes (planning, budgeting, forecasting, course design – remember when part of the course was washed away?…) which demonstrate the management shows that it is both out of its depth as to what is required for legal compliance, egotistical to the point they feel themselves above the law, and demonstrative of disdain for the rest of us.
Yes, just a clerical error.
Bonus example of clerical error: The Press & Journal has reported on how lovely the course is, and how tastefully decorated the Trump-crested MacLeod house is. It also reported on Rohan Beyts' being arrested for allegedly urinating in the Marram grass – and being allegedly filmed on Malone-Bates' orders.
However, I can't find a record of Damian Bates's P&J reporting on Mrs Sarah Malone-Bates' failure to register the Trump resort with the Scottish Information Commissioner. This omission is most likely just a clerical error.
Road Repair: (Modern English Compound noun) act of ensuring street surfaces are safe.
You really have to hand it to the people responsible for road maintenance in The Granite City. For centuries a cobbled street surface at the Green managed to endure. It's just wild speculation, but in the past, Old Susannah guesses that if a cobblestone got chipped or loose, either it was replaced or the area around it would have been fixed. How did those past craftsmen manage for the hundreds of years before ACC 2016 existed?
Yes, someone near the top of the food chain, possibly of course in Housing & Environment (would that be you Pete Leonard?) decided the thing to do was to tar over the cobbles. Now I prefer the romance of a tarred street in a historic area as much as the next gal, but apparently people complained, and the cobbles will be restored.
Why did the city suddenly decide to tar the road over? According to the BBC:
"Aberdeen City Council said the resurfacing on Windmill Brae was necessary because some of the stones had come loose. Concerns had been raised on safety grounds by local businesses."
"However, the local authority said the work was below standard and the tar would be removed. A "permanent solution" is being sought." 
Why fix a few loose stones when you can tar over history? You might think that since policy seems to be pothole repair is done on a patchwork spot by spot area (when it's done at all), some due care might have been given to fixing whatever stones were loose.
It does get better though – this whole debacle shows just how responsive and caring our council is. Local businesses – not named, not coming forward – apparently have safety concerns about the cobbles. Naturally, whenever a business or a person expresses a concern or a wish, the city will immediately spring into action to fix the issue or respond to the request. Just like when 3,000 of us and three community councils asked the city to leave Tullos Hill alone, spare the deer and save money.
If you don't recall, the head of Housing & Environment helped push the destruction of 36 deer and we now have neither deer nor thriving trees in the scheme our head called 'cost neutral' (but you were wrong on all counts, and it's cost the taxpayer a five figure sum so far, hasn't it Pete Leonard? Ever thought of going into a different line of work?) But I digress.
Yes, some businesses apparently had safety concerns. Answer: change the hundreds of years old cobblestone streets. I am on the edge of my seat to see what businesses come forward to say they wanted this, and to see what the 'permanent solution' would be.
So the next time you vandalise a historic structure by covering it with tar (why didn't the workmen wonder at the stupidity of their task you might ask?), just say you were trying to please local businesses, and it was unsafe – but you'll undo it anyway. Makes perfect sense here in the Deen.
Finally, while I am in two minds about including this in a satirical column, sometimes satire is a good response in place of fury. Here are some of Pete Leonard's excuses for the Aberdeen Crematorium ash scandal. Despite industry bodies existing in the UK for decades, despite best practice standards being easily found on the internet, despite being the man ultimately in charge, Pete Leonard has his reasons for what happened on his watch.
Vacation: (English Noun) State of being away from work, perhaps involved in travel and/or leisure.
While the families who were denied the chance of personally disposing of the ashes of their offspring waited for answers, Leonard was on vacation.
Signed off Sick: (English compound noun) Non attendance at work due to illness.
Mr Leonard did not return from holiday; he is signed off ill.
No Excuse:
So many people seek power and money; I've lost track of the people who asked me to try and help with long-running Aberdeen City housing issues (some quite horrific). I've tried to make Pete Leonard see sense over the deer cull; he would not take any heed or even listen to the experts who were lined up to give free advice on how to control deer without culling.
Leonard did however deliberately stop the proposal put forward by a councillor to retain and enhance the meadow at Tullos and leave the deer alone – Leonard said leaving the land alone was 'too costly'.
Housing & Environment always had a reason for delays, bad decisions, and stubbornness. I will, as stated, publish a crematorium review report, but I leave you with this sobering conclusion from the public-facing report (I am trying to get the 'secret' report released, you know – by contacting that Information Commissioner Malone hadn't a clue about). Here is what the report said about the crematorium service, which fell under Leonard's remit:
"this was a section of the City Council working in almost complete isolation without any strategic direction, development or quality control of the service, so far as it related to babies, infants and non-viable foetuses. There was little knowledge by Senior Management of the service provided to the families of these babies.
"There was insufficient interest taken or leadership shown by management" 
I am sorry if Mr Leonard is ill. I do however want him out of office, as I have done since first encountering him. I am far sorrier for all the people who should have had someone in this highly-paid senior management who actually gave a damn. The evidence over the years convinces me he never did.
Let's not leave on this bitter note though. Just a few words of advice in summary.
1.  if you are going to run the world's greatest golf course, there may well be some laws that apply – even to you.
2.  Fur belongs on the animals that bear it. The animals do not belong in cages. The fur trade is obscene.
3.  If you are the sort of person involved in the doll-punching scene, try to make sure you can tell the difference between a doll and a living, breathing infant. If not – consider asking for permission to punch someone's doll/child before actually doing it.
Next week: hopefully a report on Leonard's resignation, and more definitions. And – hopefully by then Aberdeen City Council will have offered Aberdeen Voice a free office space too – if they do it for the P&J, then they should do it for us too (nb – we'd turn it down because of things called journalistic ethics, principle, and the fact Marischal Square is nearly as unpopular with the pubic as the P&J has made itself.)
Comments enabled – see comments box below. Note, all comments will be moderated.
[Aberdeen Voice accepts and welcomes contributions from all sides/angles pertaining to any issue. Views and opinions expressed in any article are entirely those of the writer/contributor, and inclusion in our publication does not constitute support or endorsement of these by Aberdeen Voice as an organisation or any of its team members.]