Aberdeen Council "could be liable for a reclaim of up to £120,333.91" if trees to be planted fail according to Forestry Commission Scotland. The entire 'tree for every citizen' scheme is now mired down in controversy, misinformation, mismanagement and cost implications  says campaigner Suzanne Kelly as she urges councillors to stop the cull plans and get the facts right.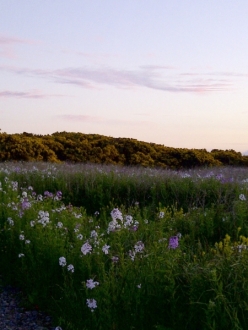 Aberdeen City launched a scheme to plant a tree for every citizen.  This was, in  Aileen Malone's words (at the 26 May Cults community Council meeting) a "Liberal Democrat election promise".
This 'Tree for Every Citizen' scheme had attached to it a cull of deer living on Tullos Hill.  This cull was planned as long ago as November 2010, but the City did not put it in the consultation for Phase 2, which closed at the end of January.
The Torry Community Council was likewise not consulted over any cull, and voted unanimously to condemn it.
Other community councils followed suit, protestors in their thousands registered their disapproval, and the council remained unrepentant and unwilling to consider any changes or compromise to their scheme.
I launched a formal protest following my researches.  I found no fewer than 10 main points, which I felt the Council should be called to account on.
See: https://aberdeenvoice.com/2010/12/10-more-reasons-to-call-off-the-deer-cull/
On 6 June I received Aberdeen City's Chief Executive Valerie Watt's response to this complaint (her letter was dated 2 June).  Perhaps the City thought this reply was going to be swallowed whole without question.
My formal reply will be sent to her shortly.
While drafting my reply to Ms Watts, one of the thousands of cull opponents came up with a startling letter from the Forestry Commission to The City:  it discredits  claims the City has put in writing.   I subsequently spoke to the author who confirmed the letter and who had some other interesting points.
This article examines the controversy and contradiction surrounding only the first two points of my complaint:  there will be subsequent coverage of the remaining issues in the near future.
Did Aberdeen City Council owe money for a previous failed tree planting? This was the first of the ten points making up my formal complaint  (The document, with responses from Aberdeen City Council Chief Exec. Valerie Watts can be viewed here: https://aberdeenvoice.com/?p=8978 )
My question:
"I would like to ask:  is it true that the Council owes a sum for previous, failed planting?  I was told that £44,000 approximately is owed by the City in this regard – please clarify."
Council Response:
"Aberdeen City Council does not owe any amount to any organisation relating to a previous failed planting scheme."
Forestry Commission Letter:
" Tullos Community Woodland
"This is a failed WGS planting scheme.  The scheme failed due to inadequate protection from deer and weeds.  On the 4th November 2010 we issued Aberdeen City Council with an invoice for £43,831.90 – the reclaim of monies paid out under the above contract.  This invoice was to be paid within 30 days.  The monies have not been received.  This invoice is now accruing interest and has led to a payment ban being put in place over your Business Reference Number."
The invoice per the letter writer was paid on 15 March 2011.  The argument could be made that Ms Watts was being truthful:  after all, no money was still owed when I made my complaint.  However – I specifically asked for clarification.  Do we really believe that the City's answer to me was an honest clarification?
The letter from FCS can be viewed here: failed-tree-planting
The second point I raised in my letter of complaint concerned the 'invitation' for those concerned to raise £225,000 for alternative measures. Why ask the public to come up with a quarter of a million pounds within some 11 weeks if, as we now know, a cull was still going to be 'required'?
My question:
"Despite the demand for £225,000, Pete Leonard, Head of Housing and Environment has written to say a cull would still be required. In an email to Suzanne Kelly, Pete Leonard has stated it is SNH's position that a cull would still be required. Therefore, the demand for money made by a committee to its electorate is shown to be completely misleading."
Council Response:
"The £225,000 was for alternative means of planting the trees (not just for fencing) from deer damage. To quote from the Committee minute for the Housing and Environment Committee of 1st March 2011, the additional recommendation stated
'(in relation to Tullos Hill) that an invitation be extended to the individuals and organisations who have objected to these deer control measures to raise the sums necessary to provide and maintain alternative measures, including fencing and rehousing of deer by no later than 10 May 2011 (the sum to be approximately £225,000).'
"Also as stated in the minute of this meeting that prior to the division
'The Head of Environmental Services highlighted to the Committee paragraph 3.2 of the report which advised that the progression of option four (tree planting within smaller deer fenced enclosures surrounding individual planting blocks) would not mitigate culling on Tullos Hill altogether, as a reduction cull of deer locally due to loss of habitat from approx 60 hectares of this site would still be required, in the view of SNH.'
"The whole Tree for Every Citizen Project is being funded from grants and contributions from businesses. As the majority of this funding is from the Scottish Rural Development Programme which is public money from the European Union, the EU require that best practice and best value methodologies are used. The grant rates available are based on these terms. For a tree-planting scheme on the scale of that proposed for Tullos Hill, the use of individual tree shelters or deer fencing (which still requires a deer cull to reduce the population) does not represent best value or best practice. To spend money on these alternative means would require funding that was not from the public purse."
Ms Watts' reply also contradicts itself in terms of the money demanded by the public to save the deer:  they were always going to kill deer anyway – whether or not the public paid up.  I can find no instance of the City counteracting the many press articles and media stories that their demand was in order to save the deer:  they had a chance to say that some killing would still be required.  They did not take this chance as far as I can see.
From beginning to end the proposed tree planting and resultant Tullos Hill Roe deer cull plan has been plagued by misinformation and lack of consultation.
These have been highlighted in Aberdeen Voice ("shhh! don't mention the secret deer cull" and other articles) and by the BBC, STV, local radio Northsound and SHMU, and so on.   The biggest mystery remains why they will not consider any compromises.  A Forestry spokesperson confirms that our Council can plant elsewhere if they want to.
Perhaps it is time for them to consider a plantation that is not in an arson hotspot where deer currently live?
More on this issue to follow…