With thanks to  Torry Community Council.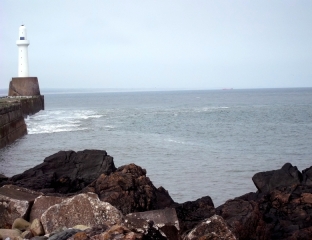 Torry Community Council unanimously blasted City council's  planned deer cull and blackmailing tactics.
At its meeting on 21 April, Torry Community Council condemned the planned Tullos Hill Roe Deer Cull.  Suzanne Kelly asked for and was given a chance to speak for the deer at the meeting, attended by 14 of the Community Councillors.
They all voted unanimously to send a letter to the City before the 10 May deadline (the date imposed by the City for animal lovers to raise £225K or the deer will be culled) immediately condemning the Cull.
There was anger that yet again the consultation process had bypassed the Torry Community and its Council.
Tree protectors were discussed, and as they are so widely used elsewhere in the City, people could not believe that someone, somewhere in the City organisation had briefed SNH that they were unsuitable as they had 'visual impact,'
The vandalism which marred previous tree planting was also discussed.  Two members of the Council said the City's demand for £225,000 was 'blackmail.'
Kelly claimed this as a victory against the senseless cull, and indicated that locals had signed a petition, and would soon be handing in another 1100 signatures of people wanting the deer saved.