By Duncan Harley with thanks to Andy Kite.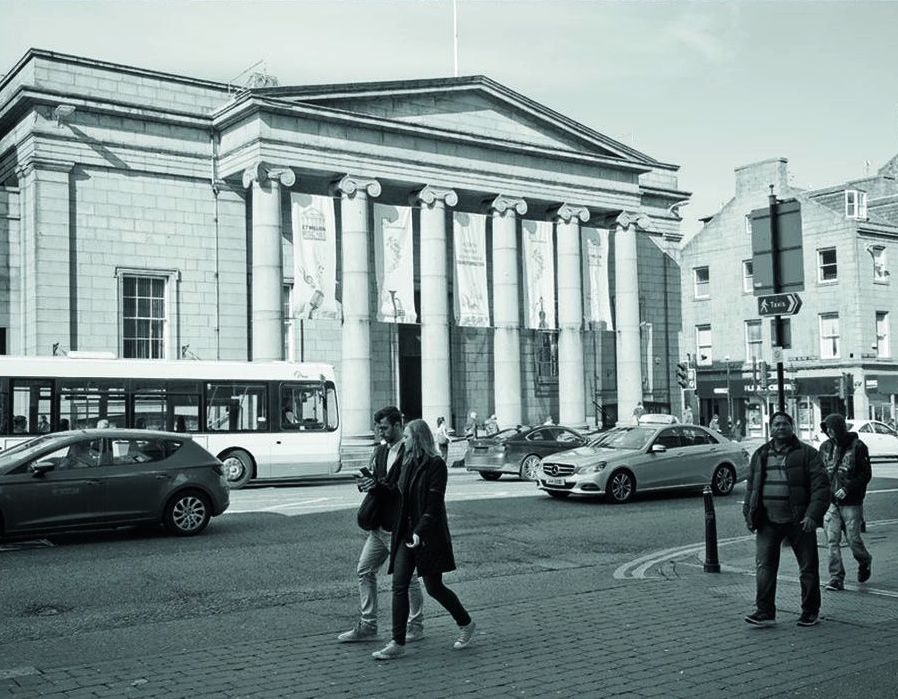 In March 2020 Aberdeen Performing Arts switched off the lights in its three iconic venues: His Majesty's Theatre, Aberdeen Music Hall and the Lemon Tree amid the COVID-19 outbreak.
Shows were cancelled and staff put on furlough. Lockdown had struck and, like it or not, the theatre doors slammed shut on 17th March ironically on the very eve of a week long run of 'A Monster Calls'.
You really couldn't make it up.
Cancellations of Buddy Holly, Once and Something About Jamie swiftly followed and a planned May run of The Gondoliers described in glowing terms as 'Sunny, funny and with more 'tra la la las' per square inch than any other opera in the canon' is as they say, dead in the water.
But, as they say, the show must go on and today Aberdeen Performing Arts has announced a set of stay-at-home projects and initiatives designed to keep the North-east connected and engaged in arts and culture during the pandemic lockdown.
Titled 'We're Here For You', the initiative spans a range of activities for all ages, from re-creating favourite album covers, to online piano recitals, all with the aim of encouraging contact and creativity in the North-east while under lockdown.
Aberdeen Performing Arts Chief Executive, Jane Spiers, says:
"There's never been a time when we need to be more connected and here for each other. Here for You is about celebrating the amazing creativity we all have within us and across the North East.
"We've been so impressed with the entries we've had for our 'Build Your Own HMT' project, and we can't wait to see what our 'When Life Gives You Lemons' project brings, re-creating your own album cover!
"Our Here for You activities are also a small thing we can do to say thank you to our audiences who have been so supportive and raised £50,000 to date to keep our charity alive when we rely so heavily on ticket sales."
An early project, 'Keep The Lights On At HMT', seemingly resulted in a flood of home built model versions of His Majesty's Theatre and a new initiative, 'Armchair Audiences', gives theatre goers a chance to sit back, relax and join a weekly theatre discussion each Tuesday at 6pm (bring your own ice cream).
The first event in the Armchair Audiences series is a collaboration with The National Theatre and features a free streamed performance of Jane Eyre.

More @: https://www.aberdeenperformingarts.com/