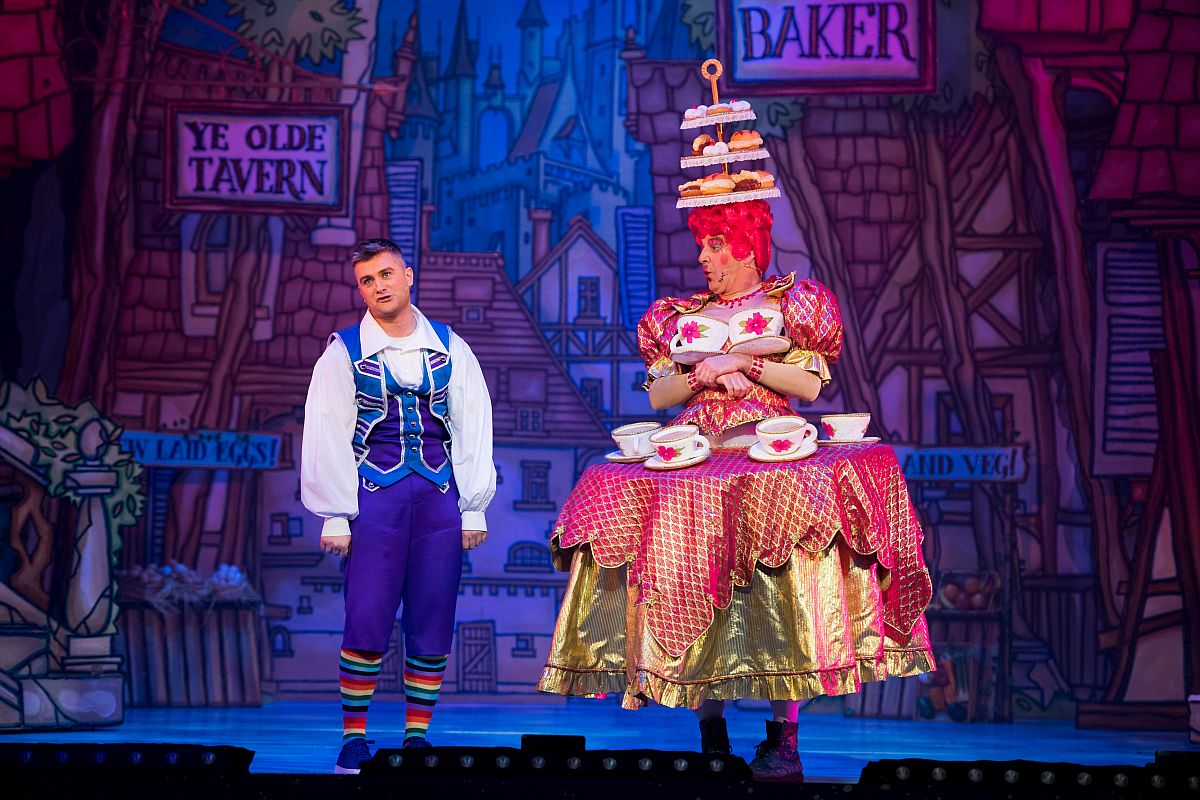 Duncan Harley reviews Cinderella at His Majesty's Theatre, Aberdeen.
Comic Christmas capers in Aberdeen wouldn't be quite the same without the annual HMT panto and this years rags to riches take on Cinderella stars soprano Rachel Flynn as Cinders with doors opening this month for a five-week run.
Naturally, wicked step-sisters are to the fore and the cast list for 2019 includes Call the Midwife star Laura Main who delivers a sterling performance as the Fairy Godmother, River City funny man Paul-James Corrigan who shines as Buttons, Two Doors Down Joy McAvoy plus River City Sally Howitt as the Stepsisters and Prince Charming is played by Emmerdale Paul Luebke.
Dancer/choreographer Louie Spence plays a delightfully camp Dandini with Alan McHugh leading the action as the outlandishly-costumed Baroness Heifer McHardup.
Outwitting step-sisters involves both humour and determination and there are plenty of laugh-out-loud slap-stick moments along the way alongside a multitude of double-entendres and slick comedy routines.
Lavish special effects and merciless lampoons litter the plot.
Sound and set are sublime and the Trump gets an obligatory bashing as does the city of Dundee. And there is a quite splendidly tongue-twisting comedy-Sushi routine which is to die for.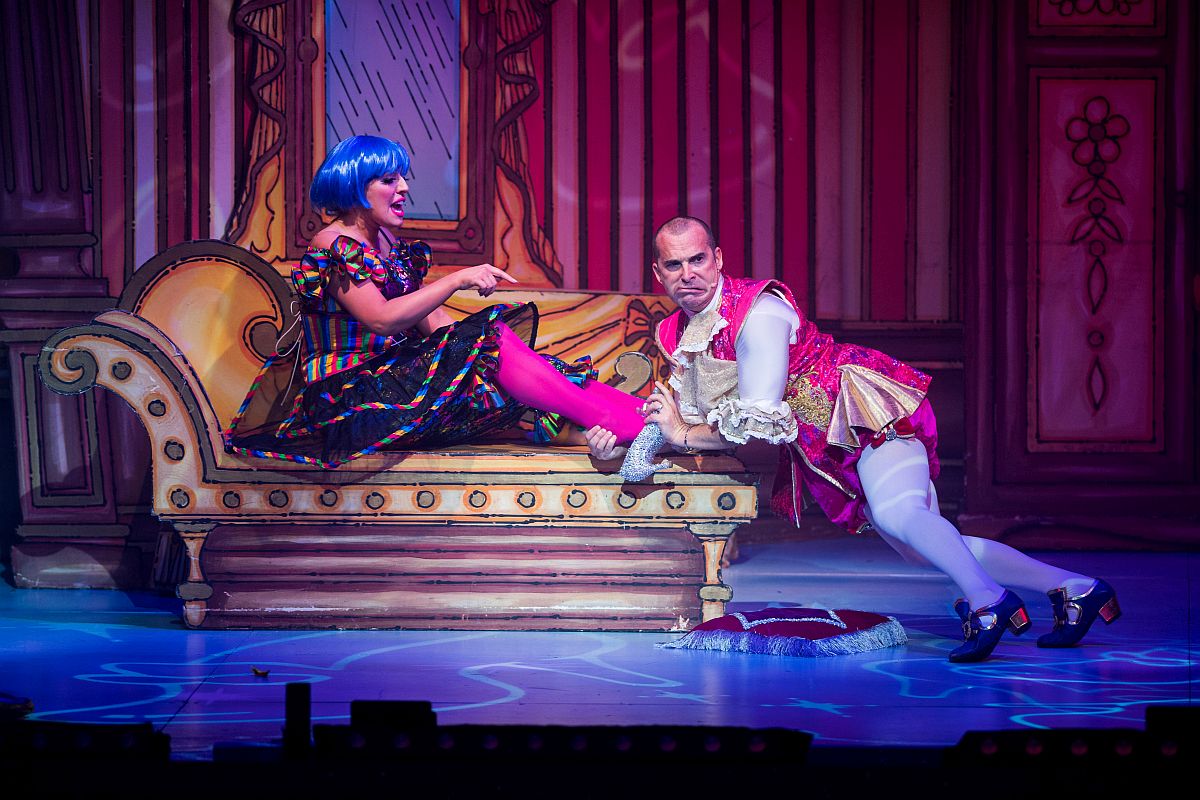 Last years disappointing dwarfs have thankfully been supplanted for 2019 by an ultra-slick troupe of tap-dancing pumpkins.
Astaire would be impressed. And there are pyrotechnics galore.
But it's all in the best possible taste as the classic Dandini line 'Now, this of course is where Prince Charming holds his balls and dances' clearly illustrates.
Buzzing with energy from very beginning to royal wedding, Cinderella @ HMT sparkles. Go see.
Stars: 4.5/5
Directed and written by Alan McHugh, Cinderella plays at His Majesty's Theatre Aberdeen until Sunday 5 January 2020
Tickets from Aberdeen Performing Arts Tel: 01224- 641122
Words © Duncan Harley, Images © HMT and © Qdos Entertainment