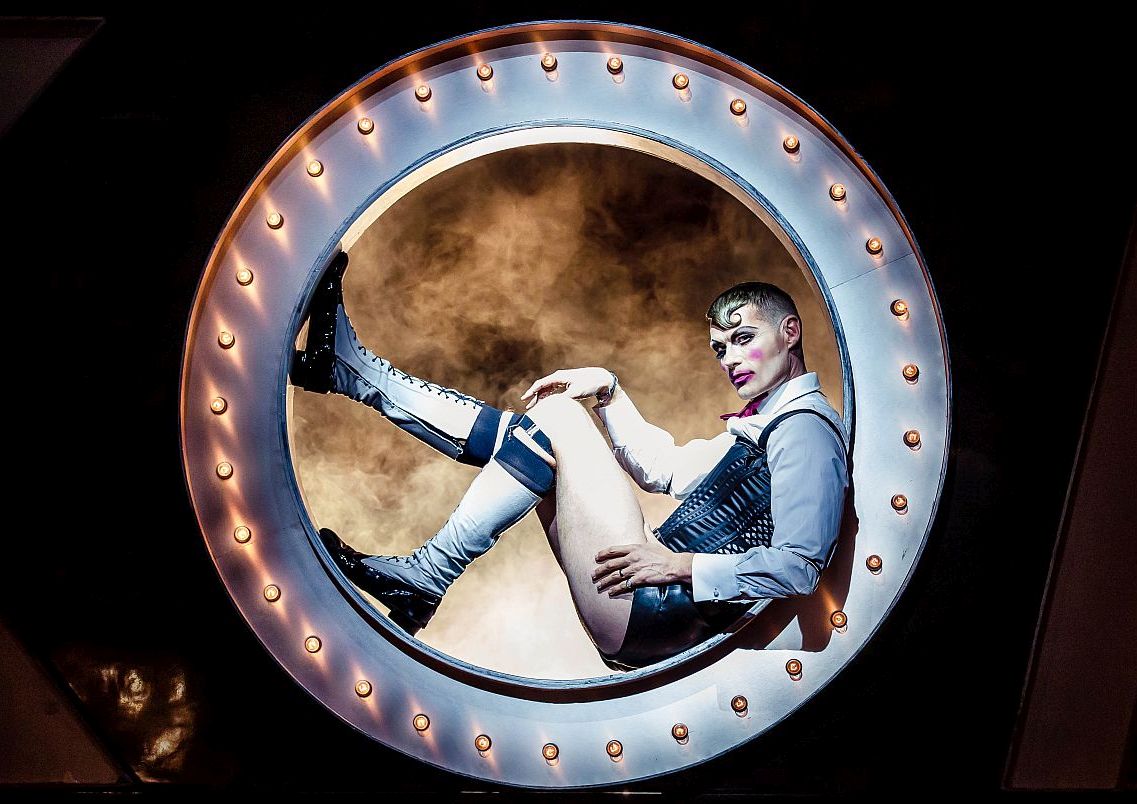 Duncan Harley reviews Cabaret @ His Majesty's Theatre, Aberdeen.
This unfolding story of the demise of the Weimar Republic is seen through the eyes of young American novelist Cliff Bradshaw – played here by Charles Hagerty – and is loosely based around Christopher Isherwood's classic 1939 novel "Goodbye to Berlin".
A central focus is the doomed love affair between English cabaret performer Sally Bowles, played here Kara Lily Hayworth, and Cliff who has come to Berlin to complete a novel but soon finds himself involved in other distractions.
Alongside his pursuit of Sally, a serial manizer, Cliff soon finds himself involved in money-laundering for the fascists and is witness to a moral decay which will ultimately destroy the easy-going morality of a city known by many at the time as the Babylon of Europe.
Much of the action takes place in the Kit Kat Club – a place where 'Here there are no troubles … Wilkommen, Leave your troubles outside … We have no troubles here! Here, life is beautiful.'
John Partridge plays the magnificently camp Emcee at the Kit Kat. And while budding storm-troopers prowl the streets, paying customers can look forward to an evening of sleazily decadent bondage-inspired entertainment. All of the dancers, both girls and boys, he says are virgins.
'But you can try them if you like!'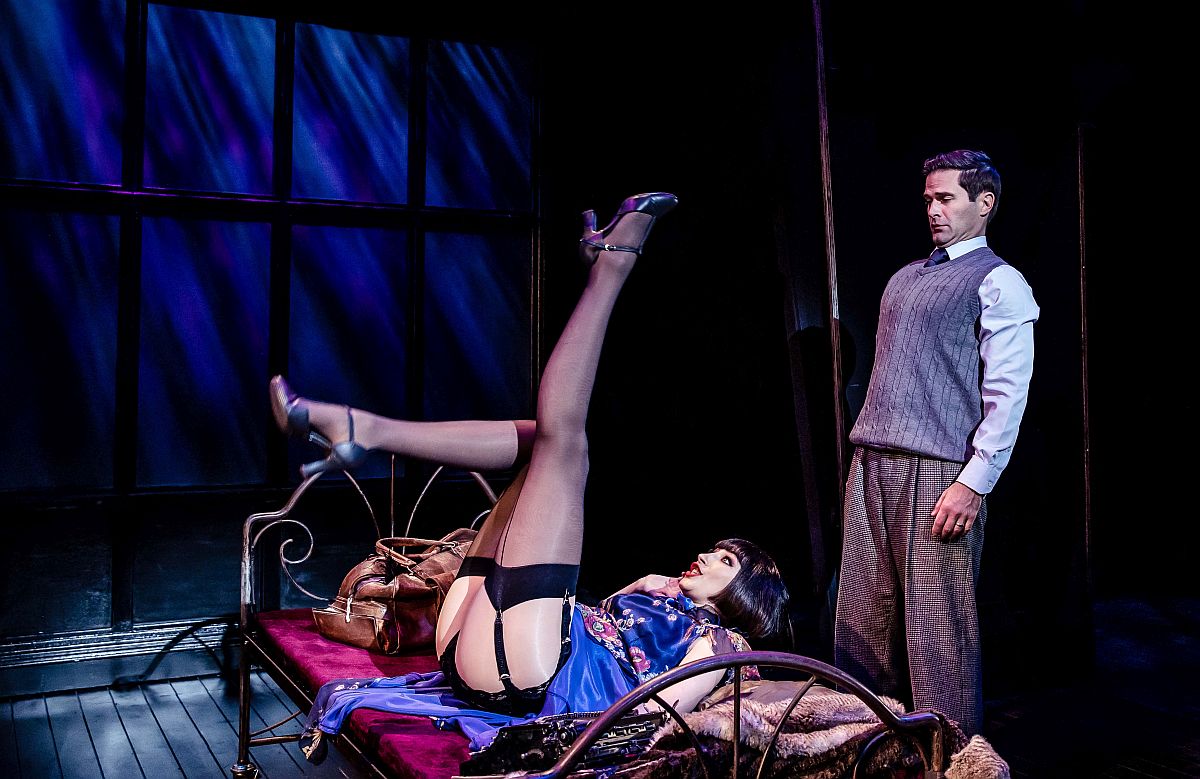 Replete with both a rich tapestry of flesh and a familiar stable of songs: 'Wilkommen', 'Tomorrow Belongs To Me', 'The Money Song', 'Perfectly Marvellous' and many more; the plot moves awkwardly between club, street and Fraulein Schneider's apartment building.
The club scenes are deliciously believable. The rest, less so. It's not as if the shocking street violence or malevolent menace of fascism is out of place. It's just that the dialogue in places is somehow dated.
The marketing hype describes 'Show-stopping choreography, dazzling costumes and iconic songs' and while this is genuinely the case, the spoken lines often lack lustre and the underlying politics – the elephant in the room – is perhaps understated for an audience distanced from such events by a curtain of some 90 years.
Technically splendid – the set, songs, choreography and lederhosen are magnificent – this electrifyingly camp production sets a high bar which it fails to quite reach.
Stars: 3/5
Directed by Rufus Norris, Cabaret plays at His Majesty's Theatre Aberdeen until Saturday 16 November 2019
Tickets from Aberdeen Performing Arts Tel: 01224- 641122
Words © Duncan Harley, Images © HMT