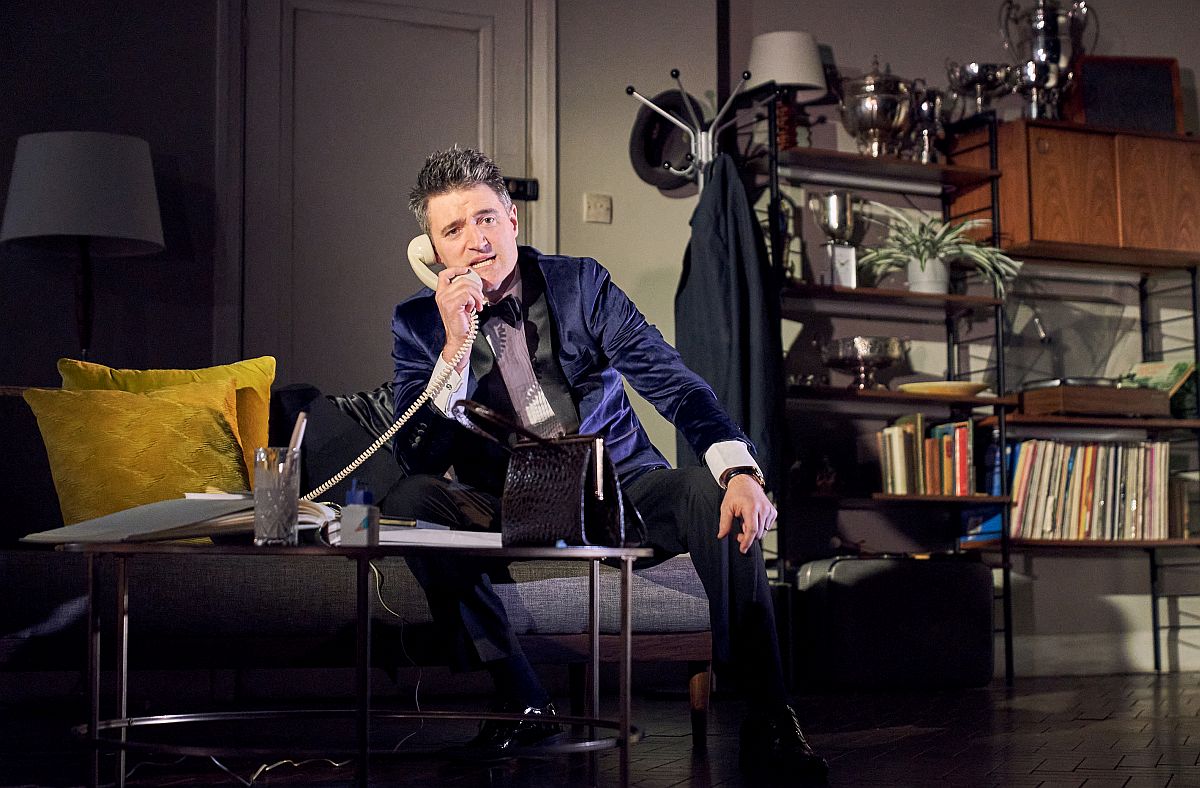 Duncan Harley reviews Dial M for Murder at His Majesty's Theatre, Aberdeen.
The unfaithful Margot – a splendid Sally Bretton, kills the hitman hired by tennis-pro husband Tony and heads to death row. Enter Inspector Hubbard who, assisted by Margot's lover Max, solves the crime and cheats the hangman.
Well, truth is Hubbard got it wrong first time around but he eventually gets his bearings.
Case solved, end of story, all live happily ever after. Well not quite.
Dial M is one of those classic thrillers where we, the audience, are in on the perfect-murder plot from the start. But, and all power to them, it takes ages for the police to catch on. If only they had asked us at the start.
But that's not how these things work.
This is a four-hander which means you won't ever see hitman Captain Lesgate and DCI Hubbard on stage at the same time since both are ably played by Christopher Harper. Of the two, Hubbard is the most believable and has the unenviable task of sorting out who did what to whom and how.
Lesgate just has to do and die and frankly he deserves the latter. An unlovable rogue, he joins Tom Chambers' Tony in the over-egged dialogue stakes.
In truth though, the Inspector really is neither one thing nor another.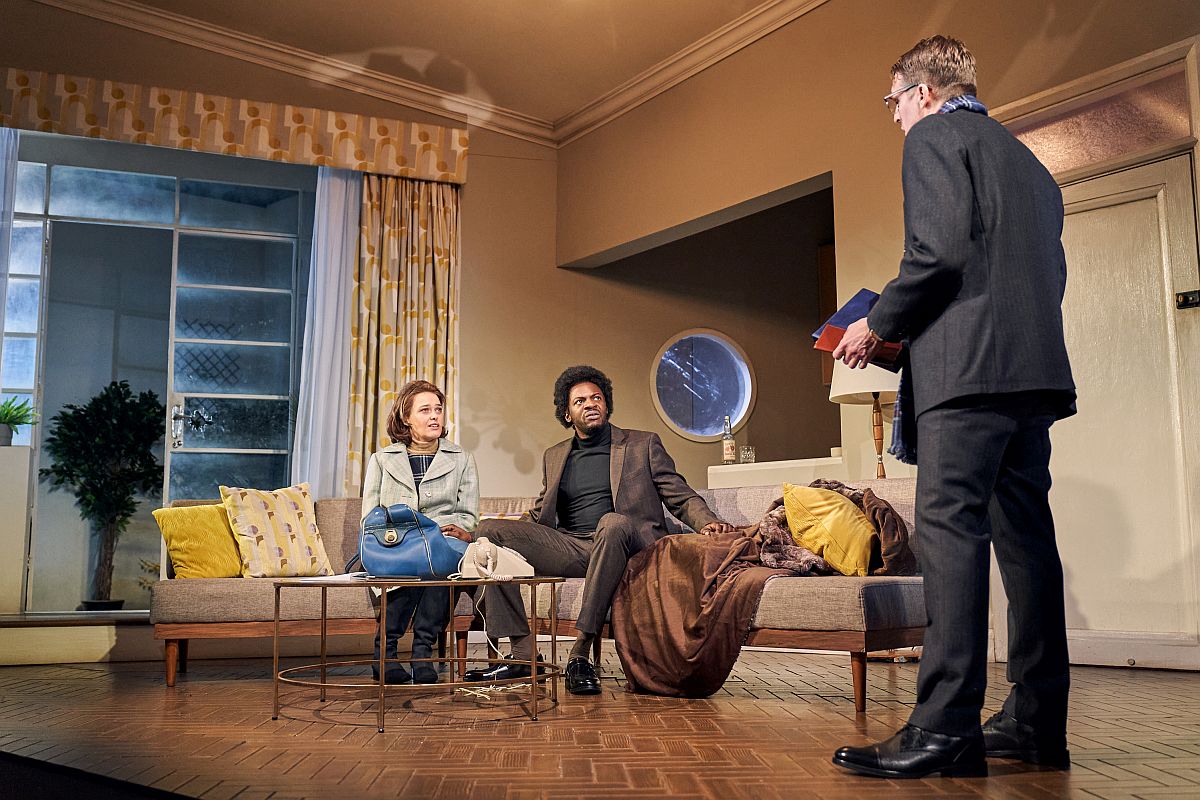 Although things pick up in the second act, the DCI Hubbard character bumbles early on between watered-down Taggart and smartened up Columbo.
The sharp suits certainly fit the era but a sometimes-thin script detracts and the police assault on Max – played by Michael Salami, seems without context.
The convoluted plot is eventually unravelled. But it's still laboured at times.
Perhaps the period setting is partly to blame. Originally a 1950s piece, Dial M has been re-imagined within the 1960s for this production.
2020 might have been better. Beset by references to the likes of 'press button A', kerb appeal might have been enhanced by the addition of a mobile phone or two.
All in all, though, this is a decent stab at the perfect crime thriller. And there's nothing more entertaining than a good murder.
Entertainment value: 4/5
Stars: 3/5
Dial M for Murder is showing @ His Majesty's Theatre Aberdeen until 22 February
Words © Duncan Harley and Images © APA
Aberdeen Voice does not accept payments for advertising or publishing, we rely on our volunteers and donations from the public. Donations can be made via paypal to donations@aberdeenvoice.com