Duncan Harley reviews 'Calendar Girls, the Musical' at His Majesty's Theatre, Aberdeen.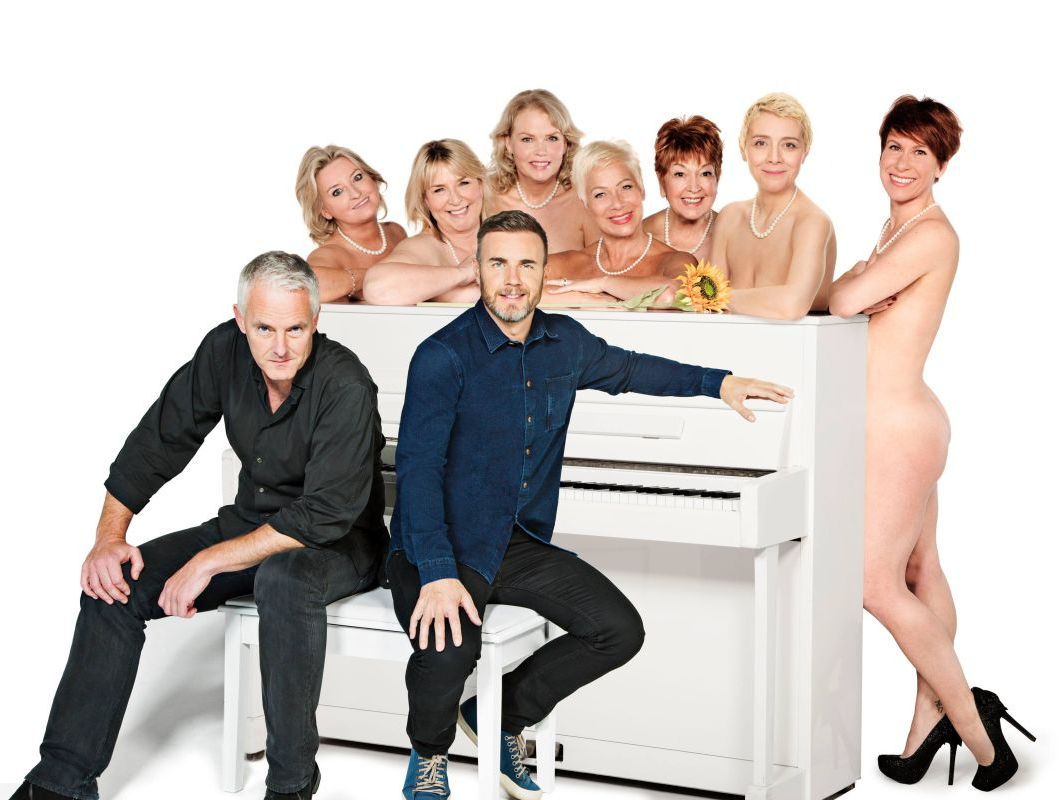 All they ever really wanted to do was raise some cash to buy a settee for the local cancer ward but when word got out that Rylstone & District Women's Institute were planning a Pirelli style Christmas calendar, things soon spiralled out of control.
It's a well-worn tale. A bevy of rural friends decide to publish a fund-raiser for cancer support following a death.
John has died of non-Hodgkin lymphoma and wife Angela's pals at the Rylstone & District Women's Institute set about creating a calendar as something for her to focus on during this most difficult time.
However, instead of the familiar Women's Institute images of sheep infested landscapes, ecclesiastical spires and cricketed village greens, they decide to bare all.
The 1998 launch of the raunchy publication attracted widespread press coverage and very soon the print run reached into the tens of thousands. A book and a film followed along with international fame. Described as a group of ordinary ladies who achieved something extraordinary, the originators were initially awarded the dubious accolade 'Oldie Exposure of the Year'.
In the fullness of time however, the semi-naked ladies were appearing at media-inspired events up and down the country including an appearance London Fashion Week and on a Thames TV cookery programme where they were requested to bake a dish of invitingly innuendo laden Spotted Dick.
There are few extant nipples within this musical interpretation of the tale but there is plenty of humour embedded in this take on the Yorkshire events which launch the grieving ladies of Knapely onto the international stage.
All in all, this is a commendable comedy musical classic. England's Green and Pleasant Land does feature here and there, but the essence of this play within a musical is a powerful exploration of the various stages of grief, from denial to acceptance and moving on.
Little specks of Alan Bennet – If Jesus had maybe had kids then maybe the bible would be quite different – shine through in this Barlow and Firth creation and even Larkin's This Be The Verse gets a look in with a resounding:
'They fuck you up your mum and dad, they may not mean to but they do.'
Songs, and there are some 20 of them, include Spring Fete, Mrs Conventional, What Age Expects and the quite poignant Kilimanjaro. Then there is Ruth's splendidly revealing love song My Russian Friend And I.
Calendar Girls is no Full Monty.
For starters the brashness is largely absent and the bare-all scenes are all done in the best possible taste. Be sure to take along a man-size pack of tissues though. If only to soak up the inevitable tears of both laughter and sadness.
Cast on Press Night: Fern Britton, Anna-Jane Casey, Sarah Crowe, Karen Dunbar, Pauline Daniels, Rebecca Storm, Denise Welch, Richard Anthony-Lloyd, Isobel Caswell, Danny Howker and Phil Corbitt – all good.
Stars: 4/5
Directed by Matt Ryan with Comedy Staging by Jos Houben, Calendar Girls the Musical plays at HMT Aberdeen until Saturday 2 March.
Tickets from Aberdeen Performing Arts Tel: 01224- 641122
Words © Duncan Harley and Images © APA