Duncan Harley reviews Evita @ His Majesty's Theatre, Aberdeen.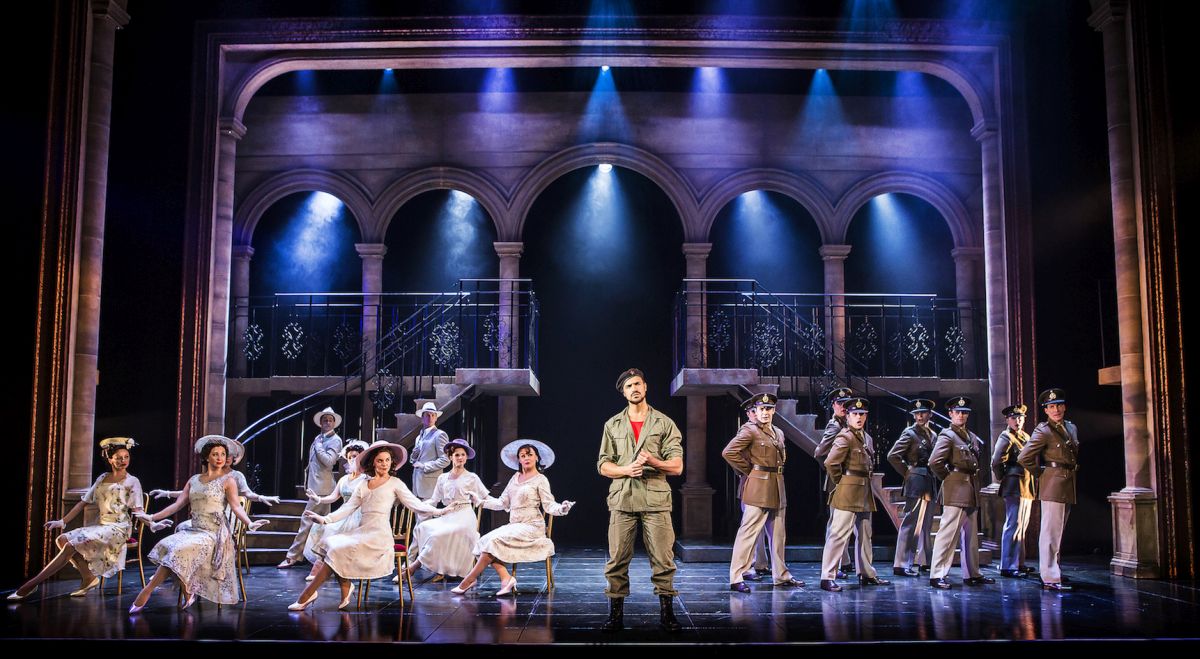 Margaret Thatcher once said that "If a woman like Eva Peron with no ideals, can get that far, think how far I can get" and she had a point.
The Iron Lady however took several decades to claw her way to the top; Eva took just the one.
Tim Rice and Andrew Lloyd Webber's Evita first took to the stage in 1979.
A film version followed in 1996 starring Madonna as Evita and Antonio Banderas as Che. With the stage version now pushing forty, the storyline remains controversial. Portrayed as a working-class girl who whored her way out of the slums and exploited the poor, her legacy remains subject to debate.
Hard to ignore however is her undoubted political prowess. Assuming control of the Argentinian Ministry of Labour in 1946, she generously handed out wage increases and promoted women's suffrage whilst privately embracing a lifestyle lavishly populated with couture clothing and expensive jewellery.
Greats such as Elaine Page and Madalena Alberta have taken on the mantle of the lead over the years and in popular culture, parody has celebrated the role with the likes of Lisa Simpson's Evita blasting out Don't Cry for Me, Kids of Springfield to an international audience in the 2003 episode "The President Wore Pearls".
Latest incumbent in the leading role of Eva Peron is Lucy O'Byrne and if last nights performance at His Majesty's Aberdeen is anything to go by, she has thrown her heart into the part.
A Dubliner, blessed with astronomically high notes, she was recently quoted as saying that:
"Whatever people say about Eva Peron – that she was selfish, that she was a gold-digger – I am playing her in her story, and I have to make you like her."
And, this is exactly what she does. As the backstreet girl hustles her way to the top it's clear that O'Byrne is more than fit for the part.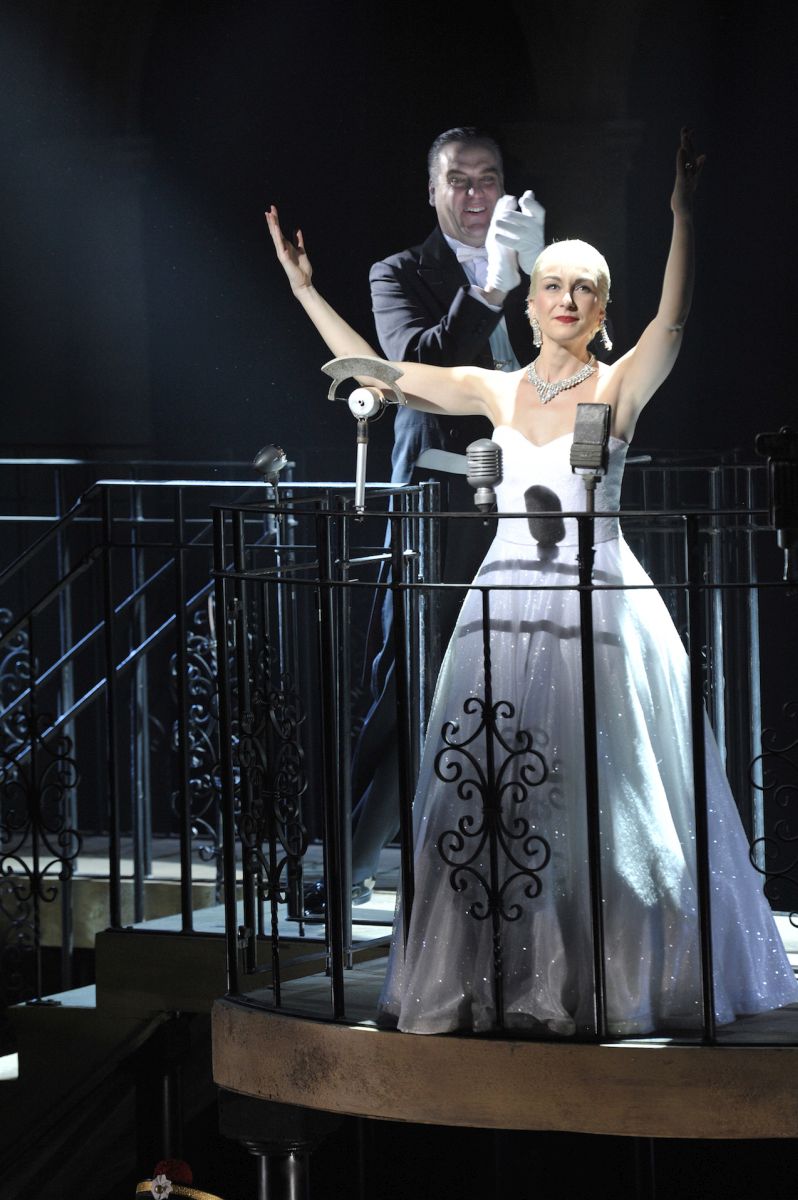 The role of the new-world Madonna with the golden touch is not an easy one. Expectations are naturally high and its almost a case of the star is dead, long live the star.
But, apart from a few glitches with the sound envelope O'Byrne's delivery of those huge songs makes muster.
A splendid counterpoint to the, often malevolent influence of Mike Sterling's President Peron, Glenn Carter's Che provides comic relief to what is otherwise a fairly dark tale of political intrigue and extra-judicial murder.
Che is slang in Spanish for friend or pal and dressed to the boots in Guevara style combat gear Glen's Che represents the voice of the adoring masses and gets beaten-up by Peron's secret police for his efforts.
All the familiar songs are there including of course Oh What A Circus, On This Night Of A Thousand Stars and of course Don't Cry For Me Argentina. The Evita/Peron duets Dice Are Rolling and I'd Be Surprisingly Good For You are particularly poignant.
As Broadway Director Harold Prince once said, "Any opera that begins with a funeral and ends with a funeral can't be that bad" and this touring version of Evita would meet with Prince's wholehearted approval.
Stars: 4/5
Directed by Bob Tomson and Bill Kenwright, Evita plays at His Majesty's Theatre Aberdeen until Saturday 20th October 2018
Tickets from Aberdeen Performing Arts Tel: 01224- 641122
Words © Duncan Harley, Images © HMT