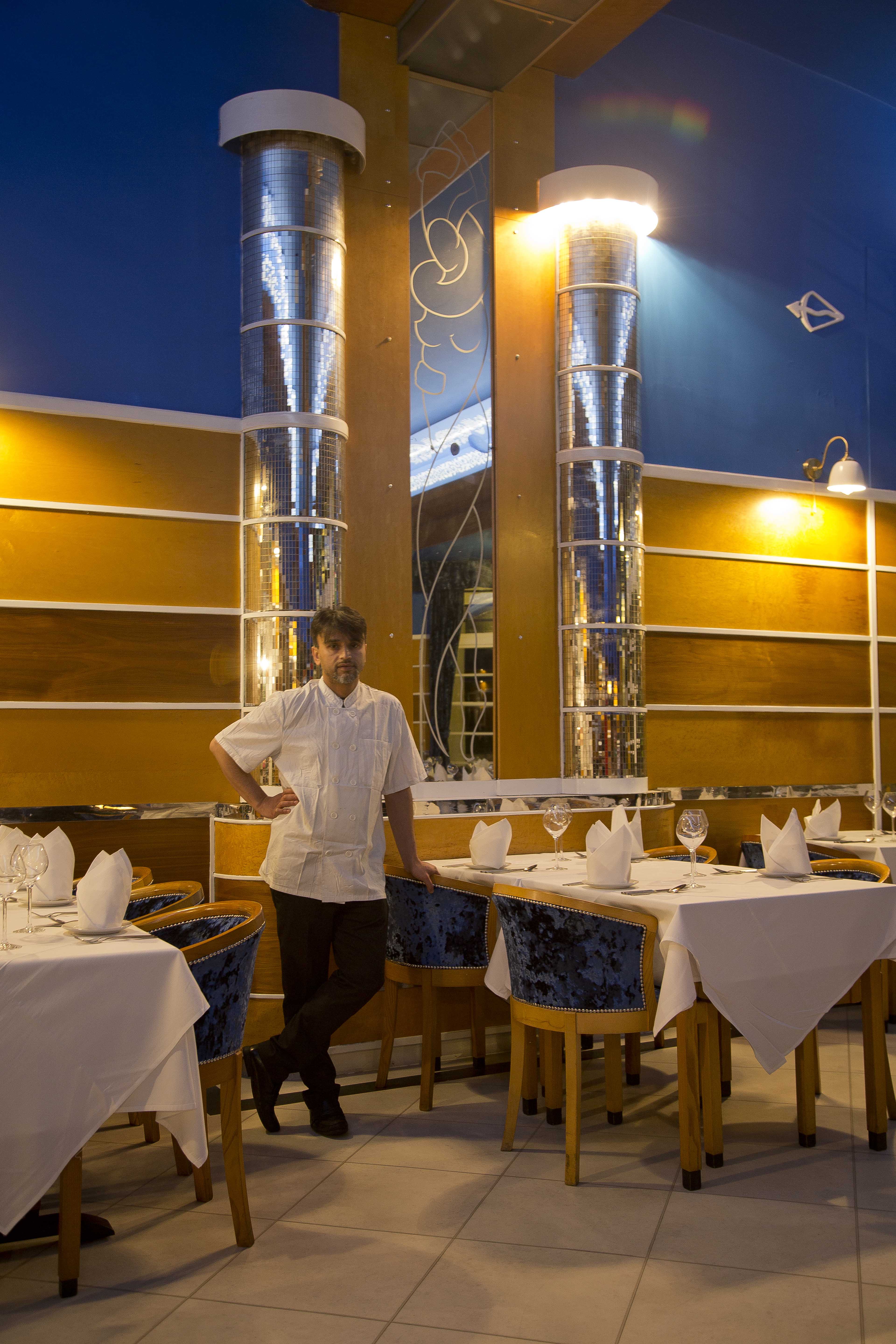 Duncan Harley shares his experience of the recently opened 'Carron To Mumbai' Restaurant in Stonehaven.
Scotland's love affair with Indian food knows few bounds. As a Glasgow student many years ago, I variously got to grips with endlessly bland lamb-bhuna styled carry outs following a good few pints of lager.
Various mediocre meals were served up as authentic Indian sub-continent cuisine and we accepted them as the norm.
It seems odd nowadays, but if the consistency varied from one restaurant to another, we moaned.
A McDonald's style mindset prevailed and the security of a cloak of blandness took precedence.
Thankfully the days of Indian food by numbers are fast ending and the recently opened Carron To Mumbai at Stonehaven is a stunning example of the new enlightenment in Indian cuisine.
I first became aware of the Carron Restaurant a good few years ago. Family visits for birthdays and get-togethers led me there and the place simply blew me away. The food was one thing, but the Art-Deco setting was quite another. Combine the two and, well you get the drift.
Situated on a tranquil back street in Stonehaven, the Carron building has over the decades become an iconic part of the Stonehaven experience.
Originally opened in 1937, the Listed Grade B Carron Restaurant once formed part of the towns Northern Co-operative Society buildings. The Tea Rooms closed in 1968 and subsequently the restaurant area was used as a supermarket store.
The adjoining buildings continued trading as a supermarket until the late 20th century and in around 1999 the building was placed on the open market.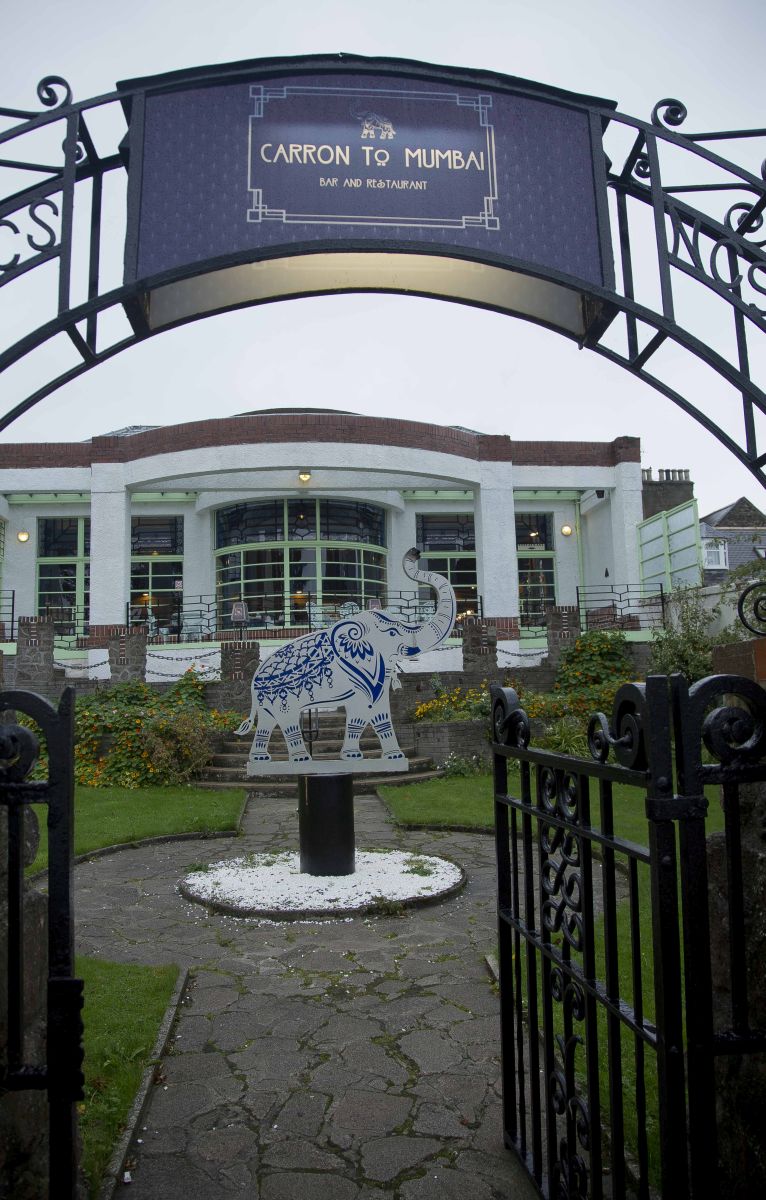 Purchased by a caring local business-man, the premises underwent an extensive but sensitive restoration which, at a cost of somewhere near a million pounds, incorporated many the original art-deco fittings and returned the building to near original condition.
The interior was accurately restored using old photographs and original circa 1935 architect plans.
Replica bow-backed dining chairs were installed and the original, somewhat risqué, Picasso styled glass mirror was re-installed and insured for £150,000.
Re-opened as a welcoming restaurant the building continued to attract diners until March 2017 when it suddenly closed. And now in a fresh re-incarnation, the Carron has been re-born as 'The Carron To Mumbai'.
Following months of hard work, the Carron building has had yet another sympathetic makeover which, alongside freshening-up the original historic interior, has added what proprietor Syed Abdul Hamid – better known locally as Raj, terms a dining experience second to none.
"I had my eye on the Carron building for several years." says Raj, who has lived with his family in Stonehaven for fifteen years.
When it became vacant, he immediately expressed interest and after extensive consultation with planners and locals alike he embarked on a journey to re-open the restaurant as a celebration of both Indian and European Art-Deco heritage.
"Art-Deco" he explains, is not just a European architectural style.
"In India there are many fine examples of Art-Deco buildings and Mumbai alone has many fine examples. Just Google it and you will find out more."
"So why Carron To Mumbai" I asked?
"I decided to take account of what local people wanted." says Raj,
"Clearly the name Carron is important to Stonehaven folk so I decided to retain the name and call the new restaurant Carron To Mumbai."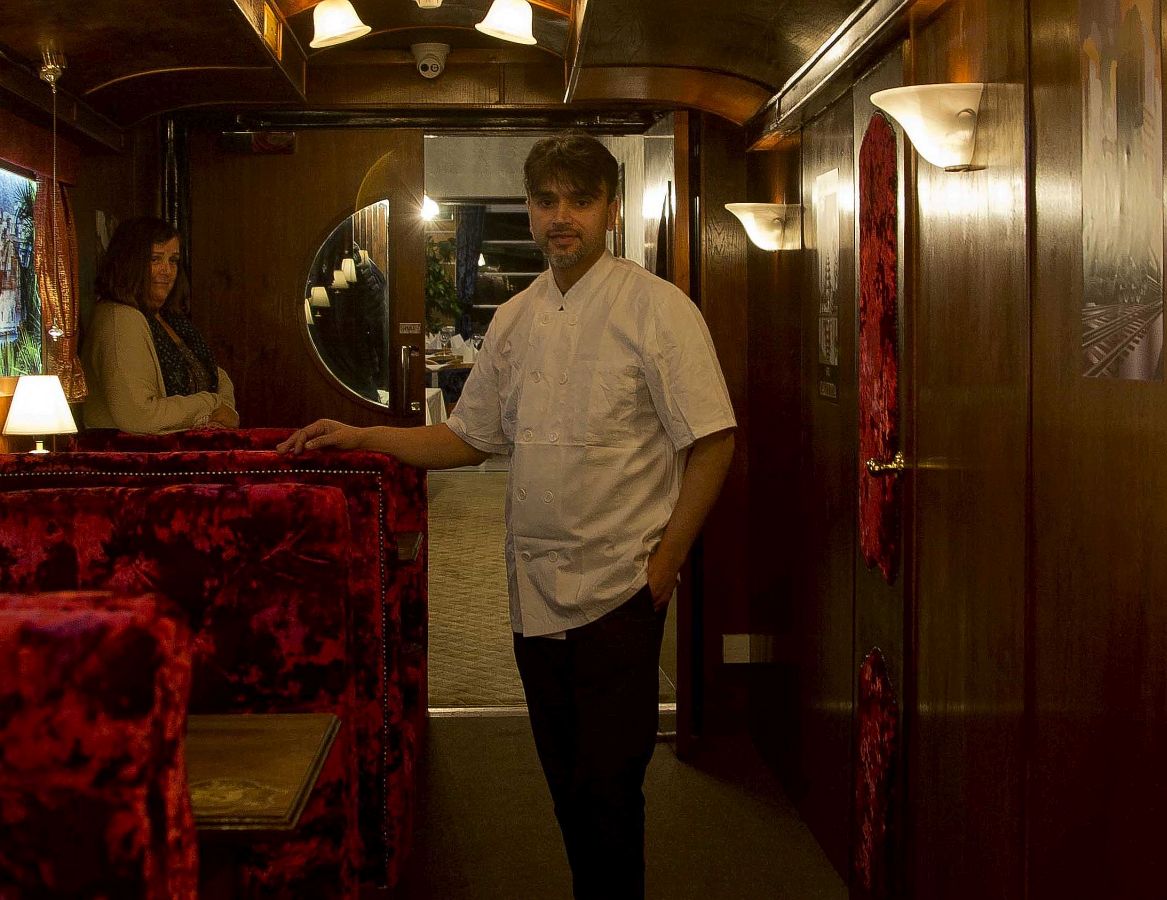 So, part Scottish and part Indian in origin, the building has feet in two camps and that, perhaps is the key to this new and exciting dining experience.
On entering from Cameron Street, the diner is shown to a seat in a replica colonial railway-themed wine bar before entering the Mumbai-themed main restaurant via a quite splendid corridor re-created as an Orient-Express railway dining-car.
Surreal? Yes. Inspired? Also, a big yes!
"Cooking is an art." says Raj, and he is right.
In many ways Carron To Mumbai resembles an art installation.
Dressed to kill, the main restaurant interior reeks of 1930's opulence. The original interior has had a gentle makeover. The Picasso mirror still dominates one wall and the magnificent bow-fronted window dominates another.
Facing out to the Carron Water, Raj likens this view to the view over his native Bangladesh.
"It is a country of water." he says and the view reflects this as does the menu.
Described by Raj as traditional Indian food but with a twist, the main courses are available in many variations. Each dish can be served with a wide selection of fish, meat and vegetable mains. And each incorporates locally sourced produce including herbs grown in the restaurant's own herb garden.
As Raj explains:
"We don't buy in anything which is ready made and we absolutely don't use artificial colourings. Everything is made here, in house, from locally sourced ingredients."
Monk fish, scallops and sea bass inhabit the menu alongside venison, salmon and duck while more familiar Indian dishes incorporate lamb, chicken and vegetables. Portions are generous but, according to Raj most plates return to the kitchen empty.
Will we visit again? Of course, and Janice is of the same opinion. Where else, after all, can you relax in a colonial railway-station bar over a cocktail before taking a luxury train to an Art-Deco restaurant overlooking the historic Carron Water?
The Carron To Mumbai is at 20 Cameron Street Stonehaven
And on the web @: https://www.carrontomumbaistonehaven.co.uk/
Duncan Harley is author of The A-Z of Curious Aberdeenshire plus the forthcoming title: The Little History of Aberdeenshire – due out in March 2019
Comments enabled – see comments box below. Note, all comments will be moderated.