Duncan Harley reviews Jersey Boys at His Majesty's Theatre, Aberdeen.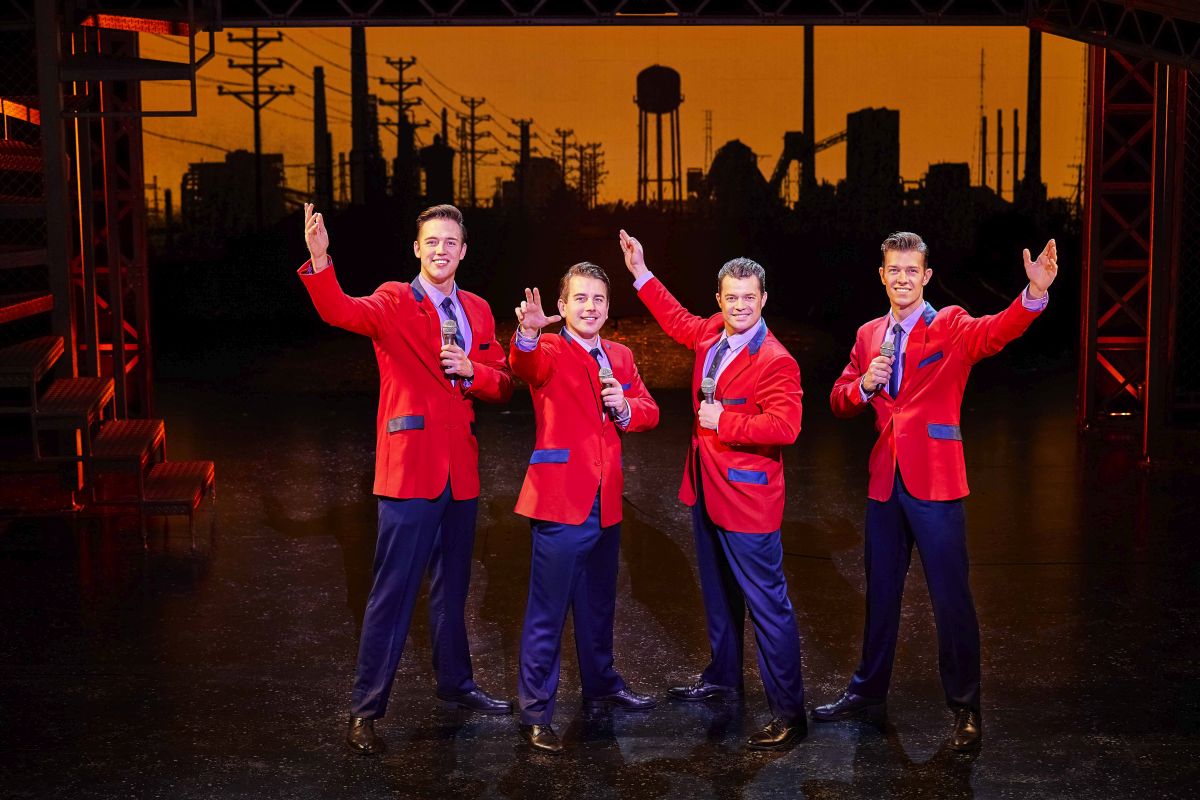 The Rock and Roll Hall of Fame arrives in Aberdeen this week in the form of the 1960s era, jukebox-laden musical Jersey Boys.
From curtain rise to curtain call this is a highly polished and electrifyingly energetic production features around 30 original Frankie Valli and The Four Seasons numbers.
With a pedigree of 27 Top 40 singles including Big Girls Don't Cry, Walk Like a Man and Rag Doll, the original Four Seasons' tough-but-tender doo-wop harmonies continue to wow Rock 'n' Roll fans of all ages.
Add to the mix around 100 million record sales, and it's difficult to see how Director Des McAnuff's musical portrayal of the group's often troubled rise and fall could fail to please the theatre audience.
In fact, this is one of those shows that should be seen again and again. I should know – to date I've seen this tribute show three times and given a whiff of a chance, I would go back at least one more time.
As always, casting makes or breaks a musical, and the choice of Michael Watson to play lead Frankie Valli is more than satisfying.
Bearing a passing resemblance to the younger Frankie, Michael's stage presence and ferocious vocal range steal the show. Alongside the fast-paced numbers – Bye Bye Baby/Working My Way Back to You/Rag Doll – Michael's mellow Can't Take My Eyes Off You had the audience spellbound.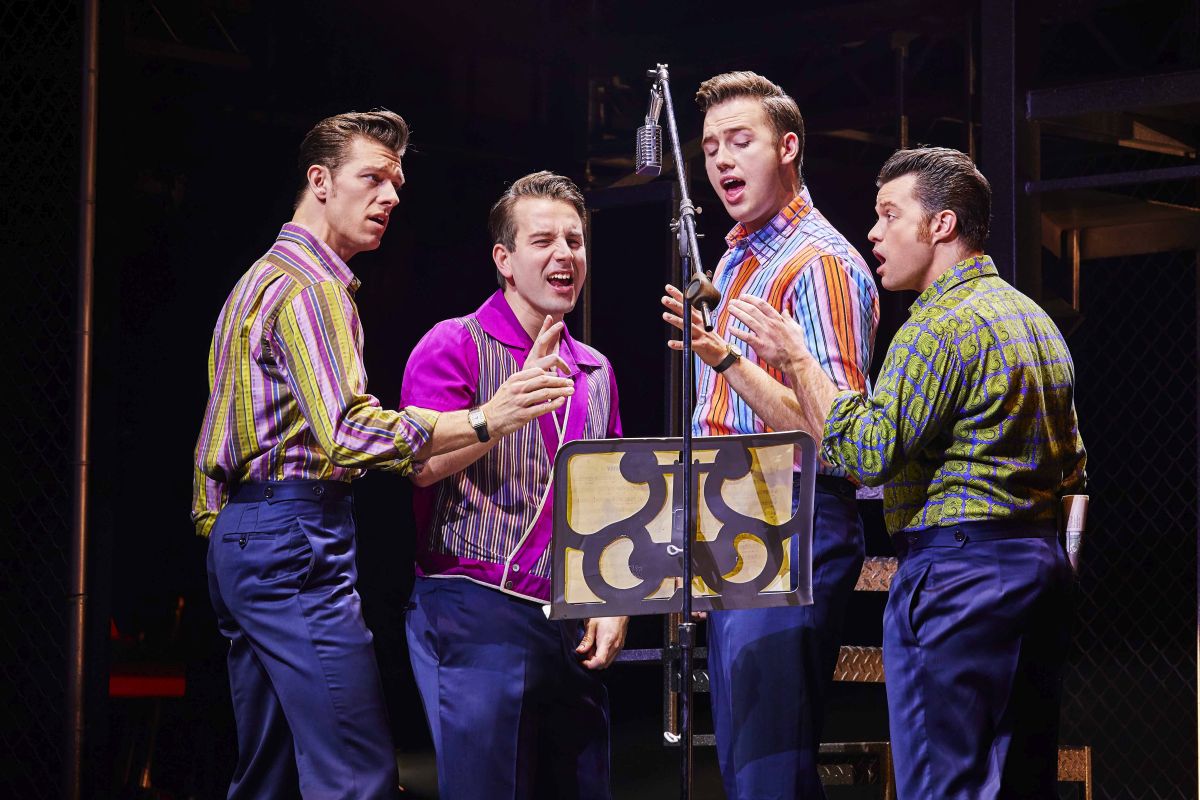 Peter Nash as the slightly dodgy Tommy De Vito, James Winter as Who Wears Shorts Shorts composer Bob Gaudio and Lewis Griffiths as the Ringo-like Nick Massi completed the band line-up and in numbers such as Sherry and Bye Bye Baby, the quartet's performance bordered on the magical.
At times it was difficult to separate performance from reality. And don't you just love those smart-smart red blazers!
The narrative is neatly subdivided Vivaldi-like into Spring, Summer, Fall and Winter, with each band member taking a turn to relate his own particular version of the band's rise and fall.
As the rags-to-riches-to-rags story plays out and the discord between band members becomes unbearably raw, the musical score stays apace. Spring's I Can't Give you Anything But Love leads us on to Summer's Oh What a Night. Fall's Big Man in Town gives way to Winter's Fallen Angel and Who Loves You.
This Vivaldi-esque approach inevitably elasticates the truth. The gang connections, for example, might be ever so slightly romanticised.
Two rather than just the one of Frankie Valli's daughters actually died, one by apparent suicide and another by drug overdose. And perhaps inevitably, the genuine Tommy DeVito strenuously denied, in the Las Vegas Review, being the band-member who habitually peed in the sink:
"I was probably the cleanest guy there … I don't even know how they come up with this kinda' stuff."
The storyline exists in an explosive bubble of doo-wop and aside from a reference to Bob Gaudio's pre-Seasons chart-topping Short Shorts and some insight into buying airplay on prime-time radio, we are pretty much left in the dark about the general music scene in the far off 1960s.
Asides such as 'come back when your black' and 'there are only two kinds of girl' firmly set the general tone of the times. Suspend moral indignation mode prior to taking seat, might be good advice!
Choreography, lighting, sound and costumes were pin sharp and in all, Jersey Boys is a show well worth seeing.
Sit back and go on a roller coaster ride of some favourite songs and some great back-story from the 60's and the 70's. Oh what a night and what a well worked tale.
Stars: 4.5/5
Jersey Boys plays at HM Theatre Aberdeen until Saturday 25th August
Tickets from Aberdeen Performing Arts Tel: 01224- 641122
Words © Duncan Harley, Images © HMT