Craig Chisholm reviews True North 2018. Photographs by Craig Chisholm.
True North returned once again to the heart of Aberdeen with another exciting bill that boasted an eclectic range of artists, a variety of venues, screenings of movies, informative talks and appreciative audiences over its four days.
The best new talents and hotly tipped newcomers shared stages with old pros and veteran performers – and even a 'Game of Thrones' star who was there to pay tribute to the late, great David Bowie.
Kicking off on the Thursday night, the Lemon Tree hosted an opening concert that boasted some of the best up and coming Scottish talent.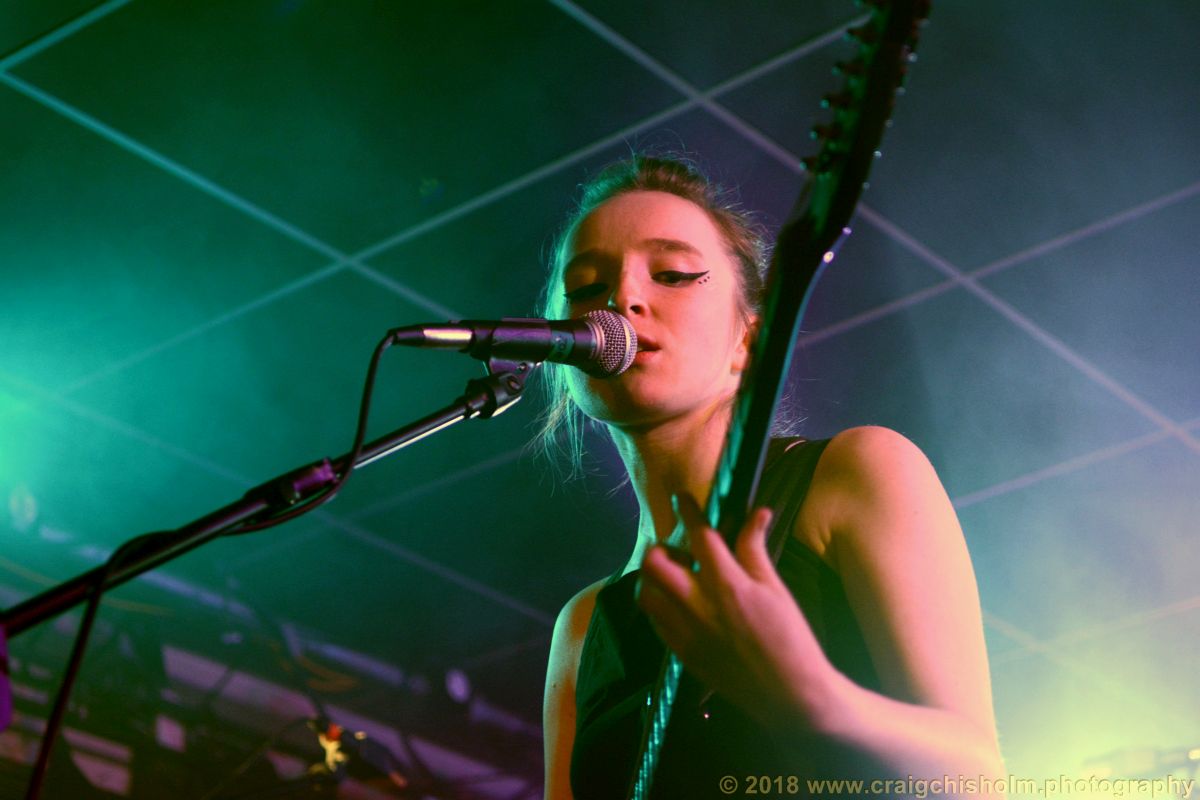 Opening the night, Glaswegian Zoe Graham provided a low key, intimate performance.
Aided only be an acoustic guitar and her voice this was a display of a mature and introspective talent that's unusual and impressive for a such a young performer.
Eclecticism was the defining theme of the night as the next two acts explored different musical paths.
.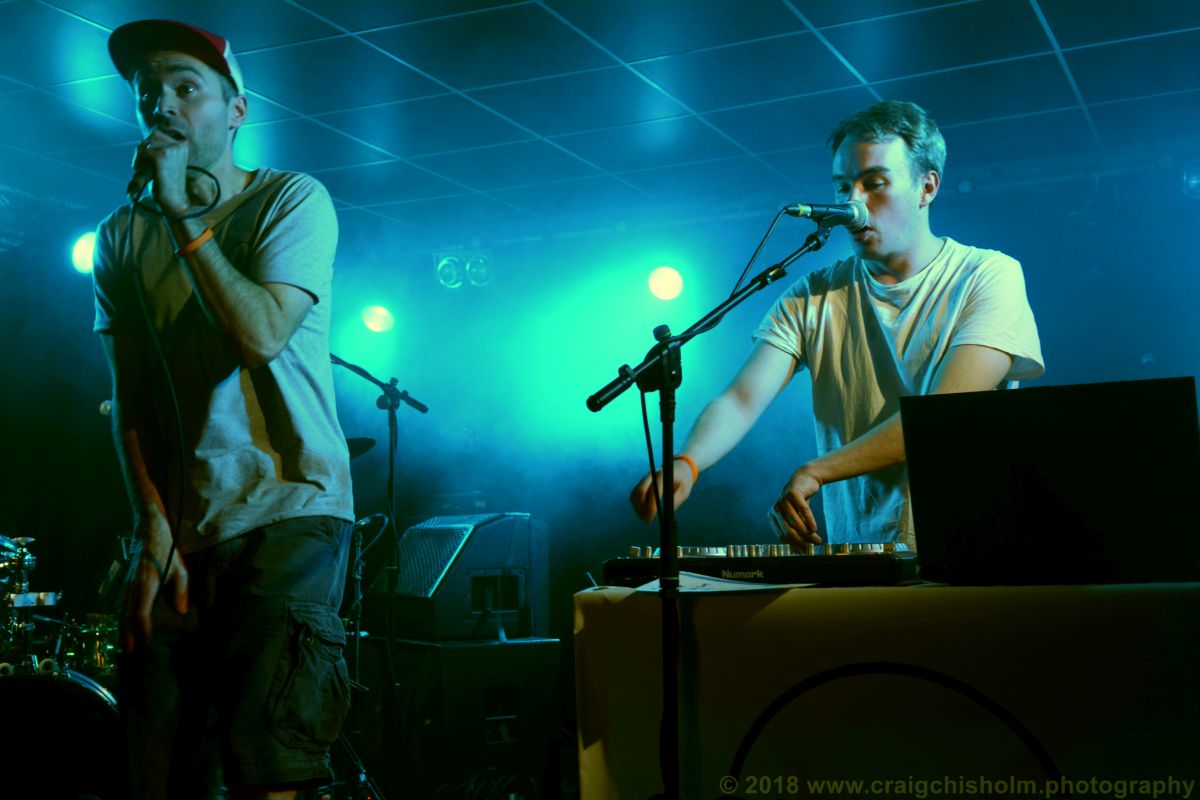 Scottish rapper Solareye – backed on-stage tonight by DJ Harvey Kartel – is the frontman of the hip hop band Stanley Odd.
His socially conscious lyrical flow gave the crowd food for thought and displayed a unique and absorbing talent that deserves to be heard by a wider audience.
.
.
.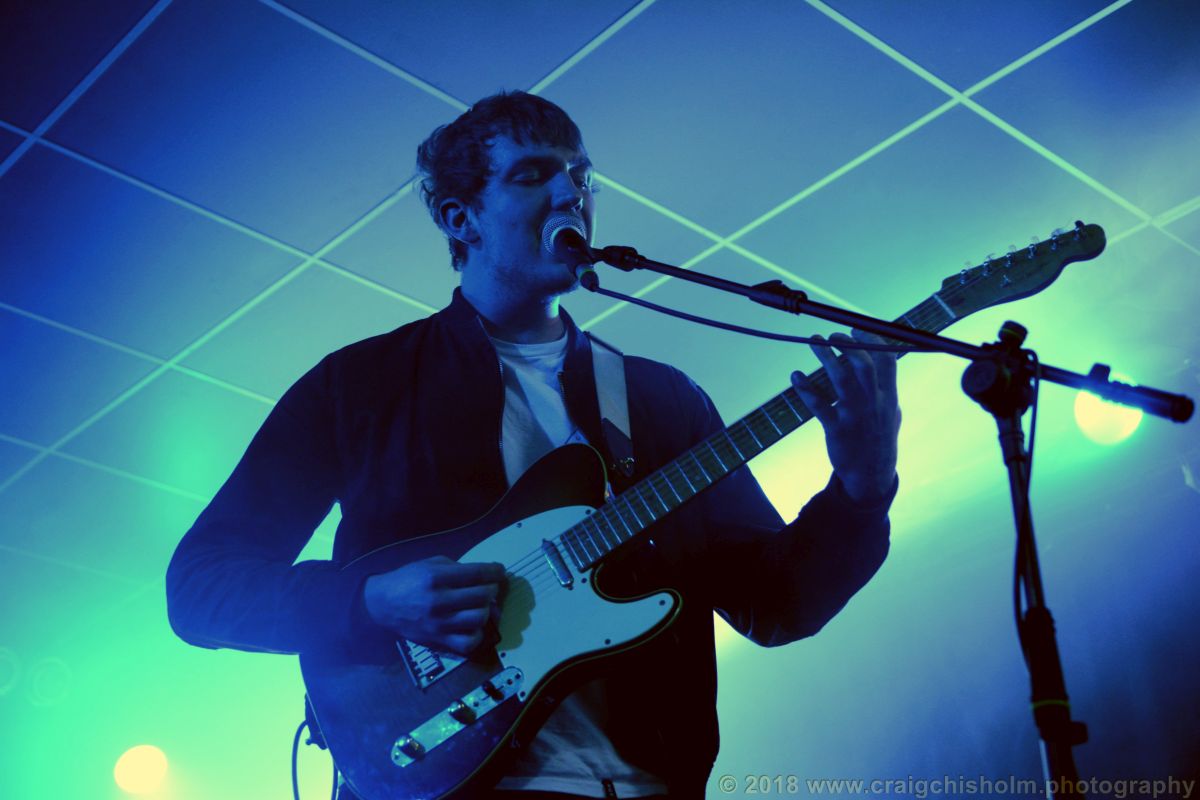 Final act Man of Moon were a tour-de-force of guitar driven rock.
Their music recalls The Jesus and Mary Chain, Spacemen 3 and a host of krautrock bands. Their droning, feedback drenched wall of noise is absorbing and overpowering, drawing you into their ocean of sound and leaving you exhausted and shell-shocked by the time it's over.
A fitting end to a wonderful night.
The following night starts with a much more laid back and intense but no means any less absorbing acts as the Tivoli theatre hosts Tracyanne & Danny along with opening act Charles Watson.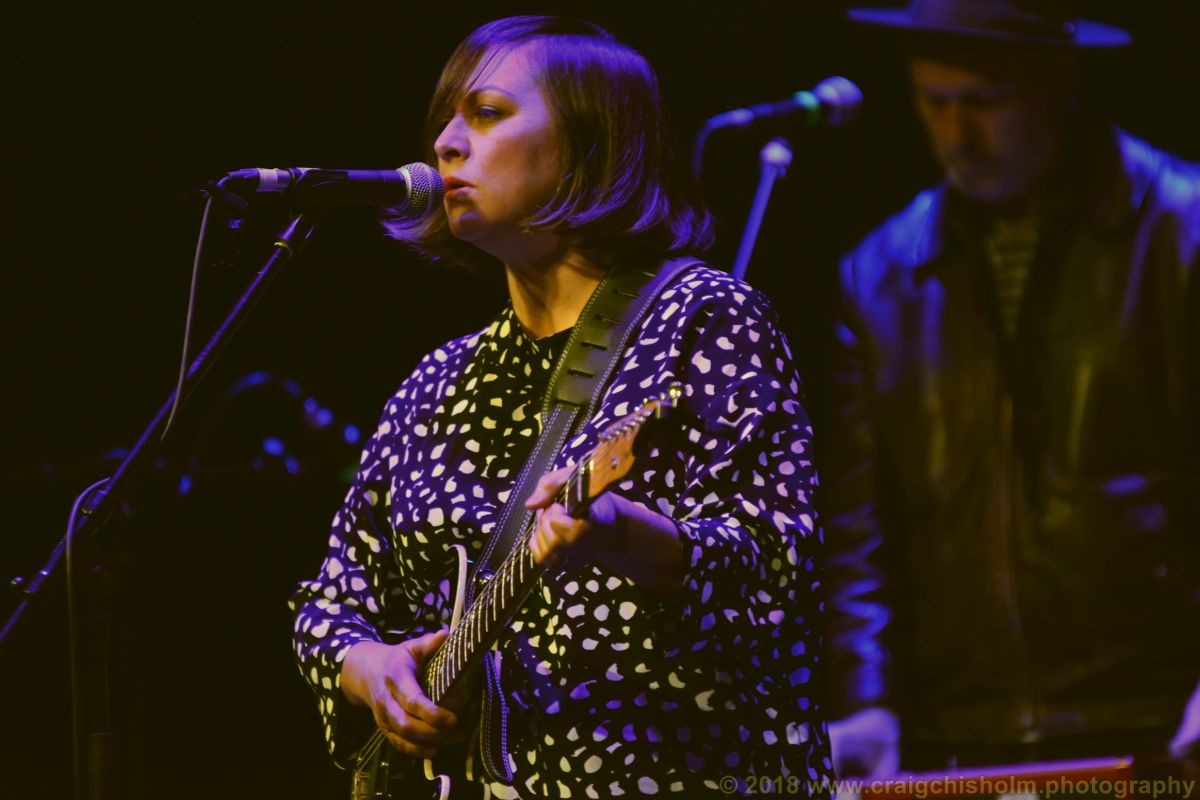 The combination of singer songwriters Tracyanne Campbell (Camera Obscura) and Danny Couglan (Crybaby) works well and their soul-warming, indie pop sound is appreciated by a reverential crowd.
Drawing from their highly acclaimed, self-titled debut album their set was both intimate and expansive, offering heart breaking and personal lyrics that had the crowd absorbed, rapt and appreciative.
.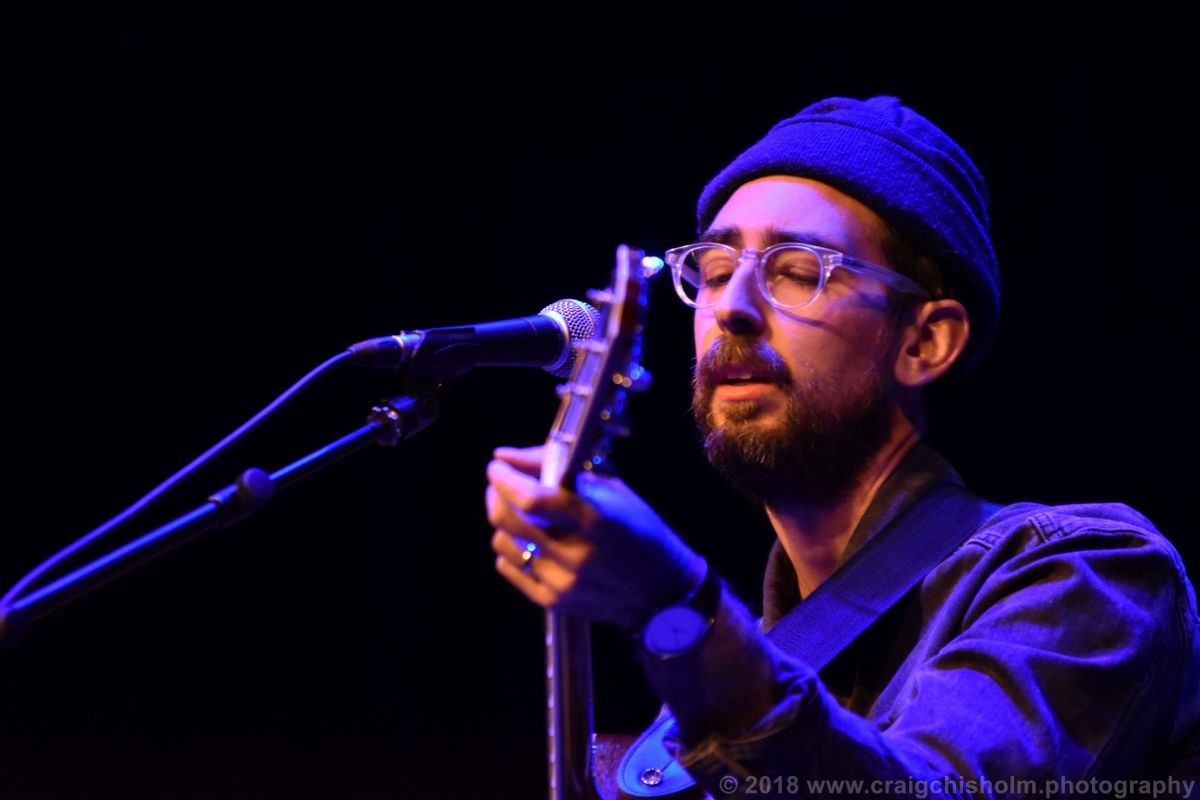 Opening for them was Charles Watson.
The London based singer / songwriter / producer is possibly best known as the lead singer of indie band Slow Club but he came into himself onstage and gave a great performance that would have won over new fans on the night.
.
.
.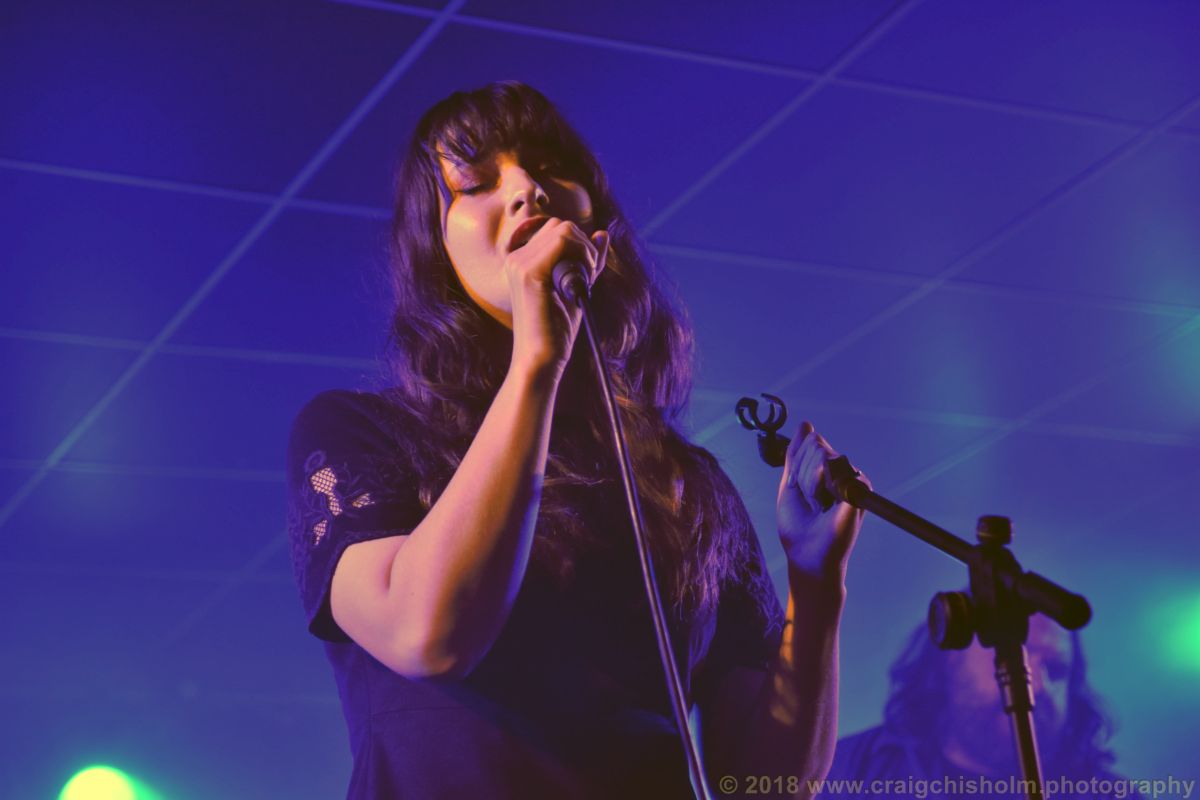 The Lemon Tree hosted the second of the nights performances.
Kicking off proceedings was Manchester based singer-songwriter Ren Harvieu.
Backed by tonight's headliners, The Magic Numbers, she runs through an engaging support slot that displays influences of soul, rock, indie and jazzy torch songs.
.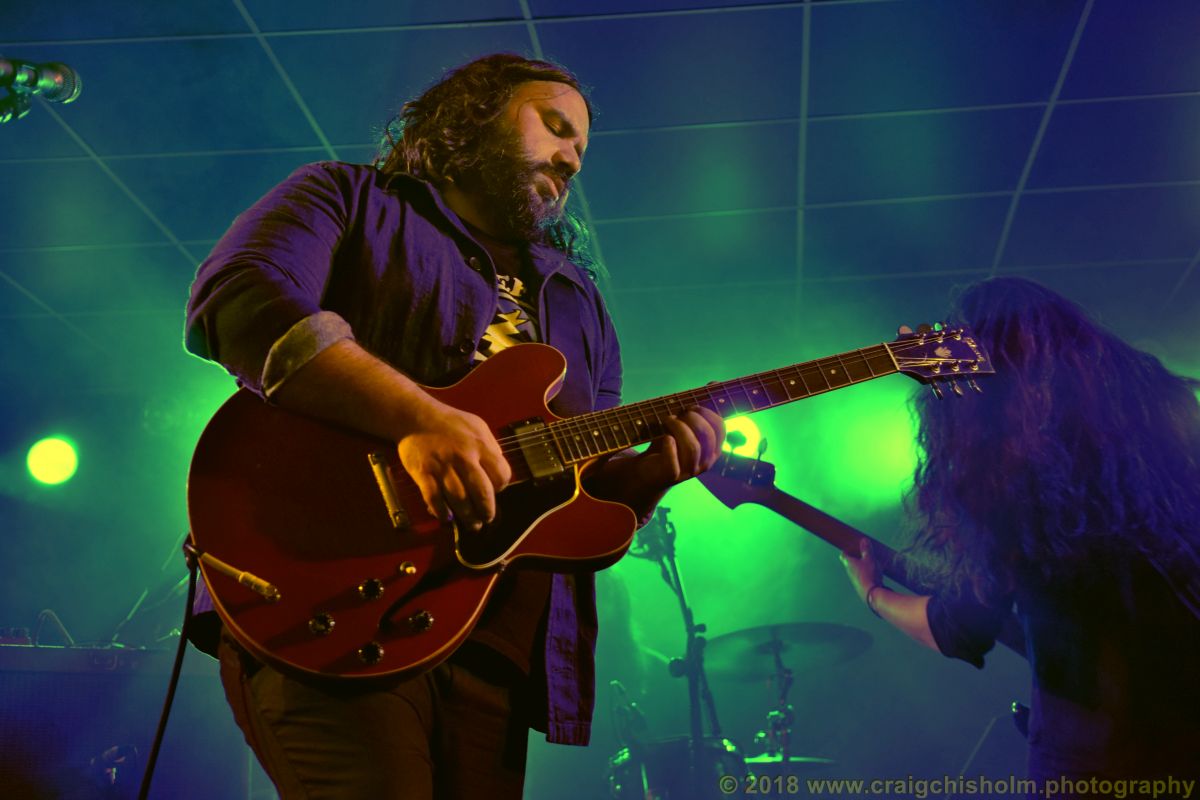 Headline act The Magic Numbers have a wealth of material to draw from.
Their late-night slot keeps the crowd on their toes and out of their beds as they pull out Top 40 hits such as 'Forever Lost', 'Love's a Game' and their biggest hit 'Love Me Like You'.
.
.
If there was ever a case of opposites attracts then Saturday nights pairing of the stately, grandeur of His Majesty's Theatre hosting the feedback heavy, post rock of Mogwai and the apocalyptic electronica of Blanck Mass was it.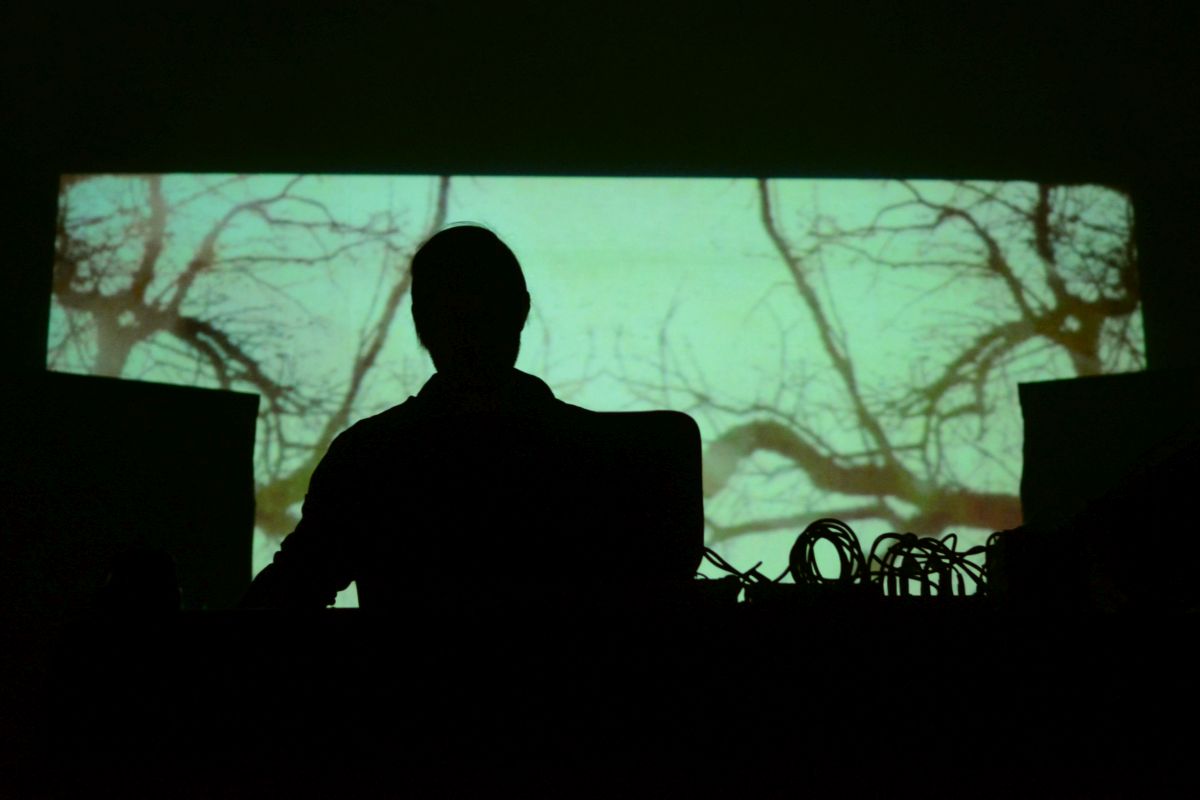 Blanck Mass are not an easy listen.
It's a punishing yet rewarding set that sole member Benjamin John Power performs whilst hidden in virtual darkness with only a screen displaying fractual, confusing and trippy images behind him.
But beneath the pulverising noises are rewarding harmonies and hints of melody – they're not easy to find at times but are rewarding to the listener that does.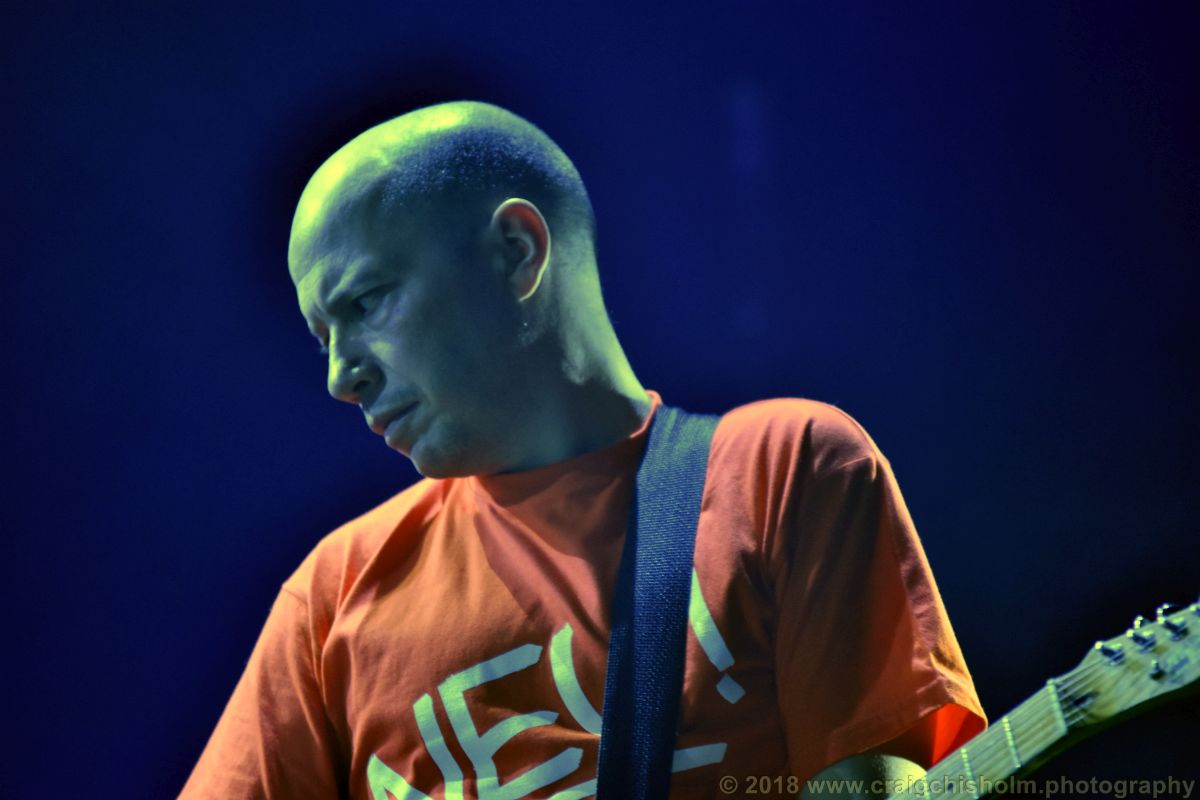 Mogwai also have beautiful and harmonic melodies but unlike Blanck Mass they're not always as hidden. Their elegant, engaging, compositions are counteracted by ferocious, feedback driven guitars in what must have been the loudest act to tread the boards of the HMT.
Effortlessly one of the greatest and original talents to emerge from Scotland in the last two decades their revelatory live performances deserve to be seen at least any music fan at least once.
Their ear-splitting volume is balanced beautifully with moments of solace and breath-taking beauty – it's an amazing performance by the Glaswegian band.
After those pulverising and draining performances it might have been preferable for some to have headed home for a lie down in a dark room to recover, but the Lemon Tree still had something to offer for those with still functioning ear drums.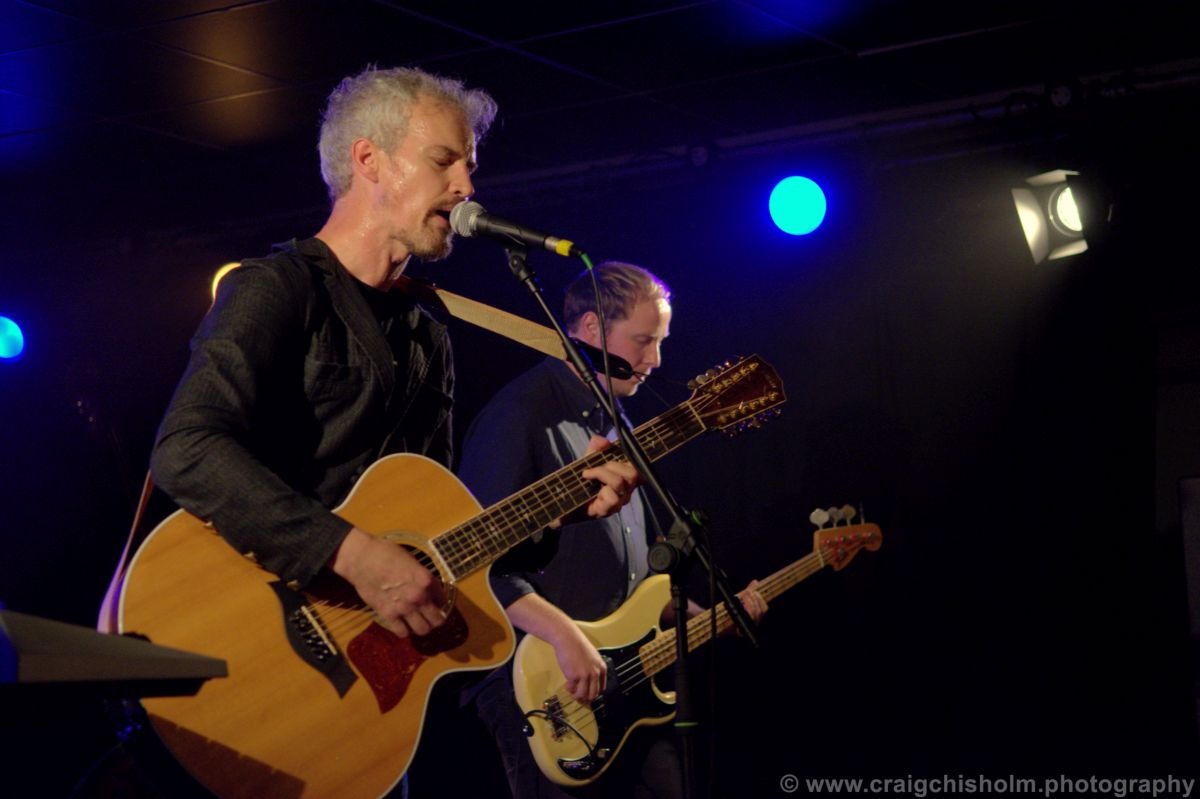 Singer Colin McIntyre has performed as Mull Historical Society since the turn of the 21st Century and his music is still as fresh and heart-warming now as it was then.
The multi-talented McIntyre – singer, songwriter, playwriter, author – gives a wonderful show that draws heavily from his latest album 'Wakelines' as well as early hits such as 'The Final Arrears', 'Animal Cannabus' and 'I Tried'.

It's a great performance and he'll be back at The Lemon Tree next year with a band that will feature none other than former Suede guitarist in its ranks. Don't miss him.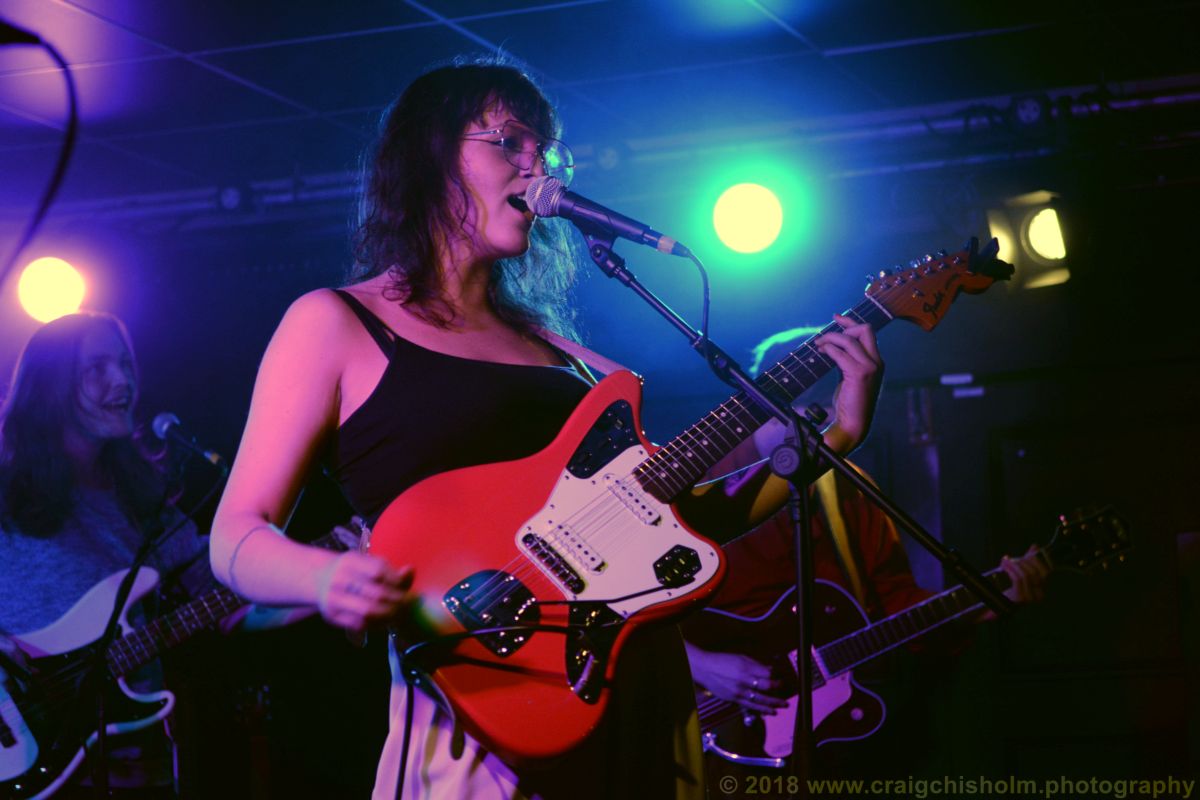 Opening for Mull Historical Society is up and coming artist Emme Woods. Her mix of blues, rock, grunge and good old fashioned strong song writing displays a depth of talent that is inspiring to see in someone aged only 23 years.
She may be one of few acts – if not the only – that has a family pet on stage. Nestled on a fur coat to Woods' left is her dog, Bubbles, who is comfortable enough with the performance to enjoy a snooze during the set.
Hopefully no one else in the crowd had a sleep as they'd have missed a strong performance by someone who is sure to go on to bigger things.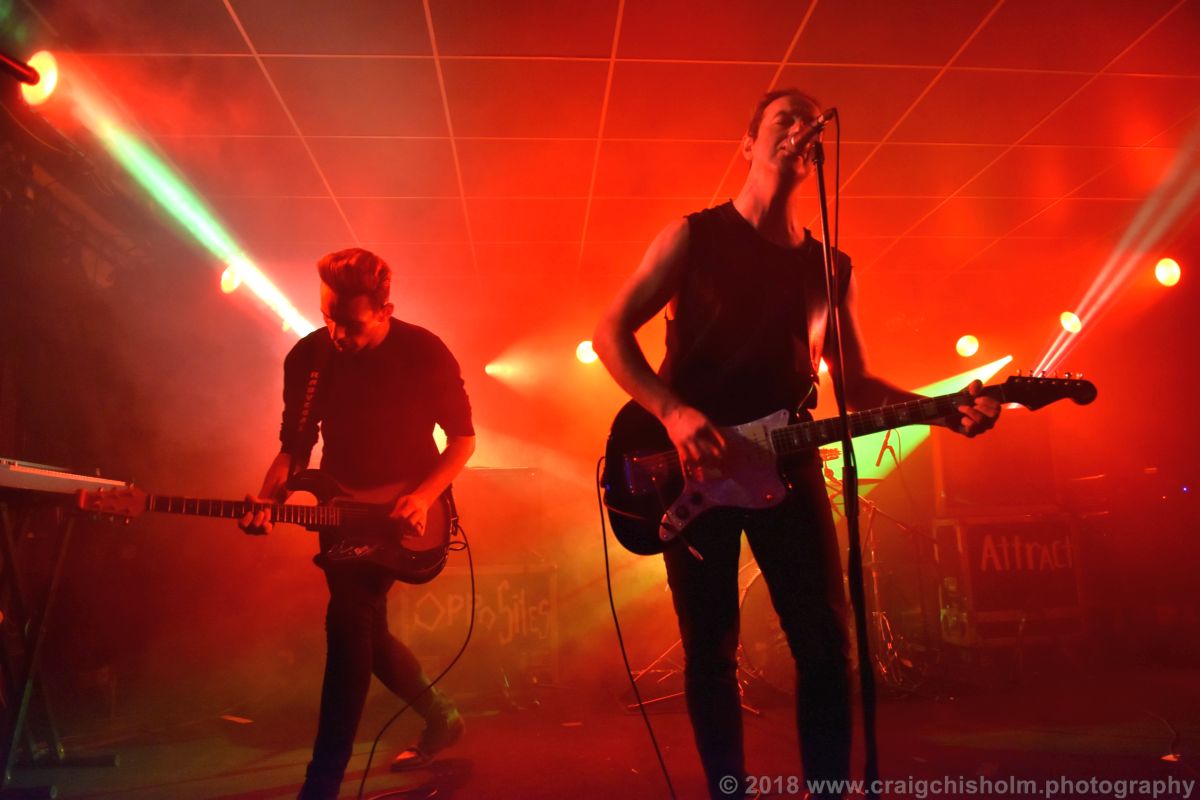 The fourth and final night of the festival still has a couple of big shows to go.
The Lemon Tree provides the late-night setting for Glaswegian indie stars Glasvegas.
The band power through a set that revisits their classic debut album from start to finish that gives the crowd a nostalgic but entertaining finale to the weekend.
.
The big, star-studded show of the weekend happens earlier in the evening, however, at His Majesty's Theatre.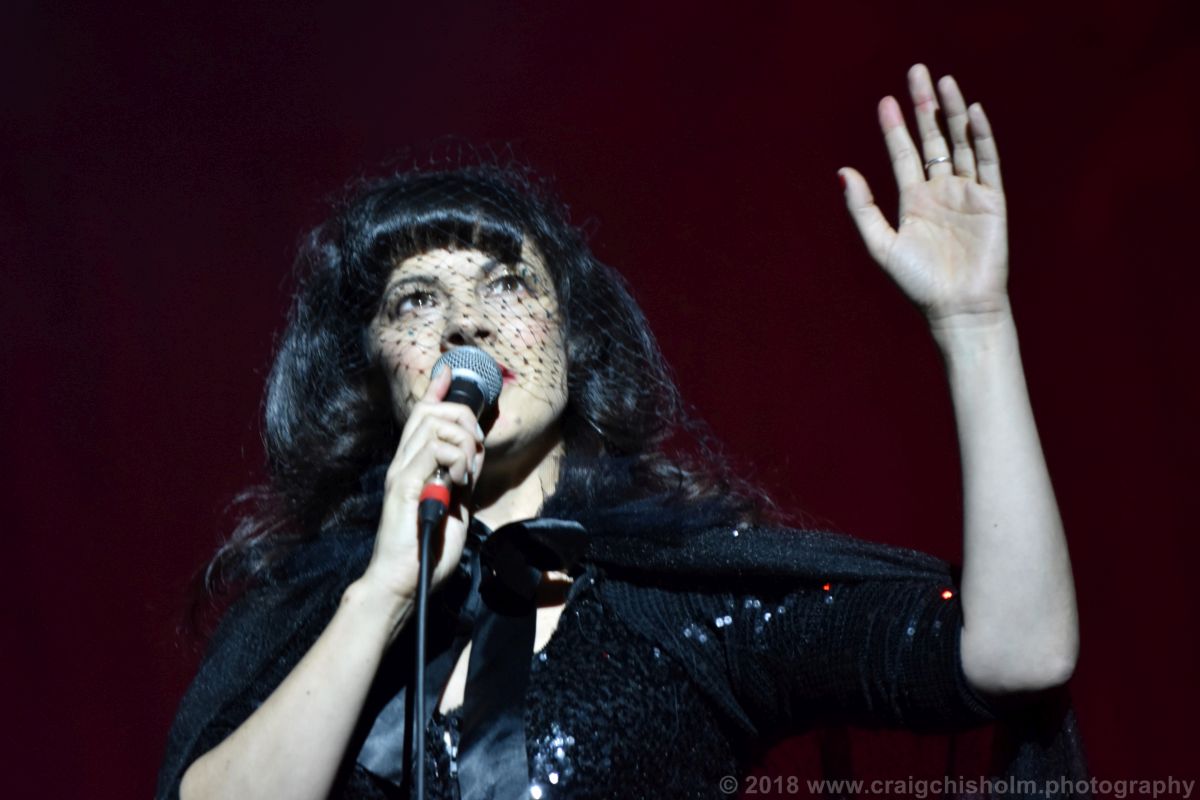 'Lady Stardust – Camille O'Sullivan and friends present the Music of David Bowie' is a majestic and life affirming show that draws in a crowd of all ages and backgrounds, proving how timeless and all-encompassing the Thin White Duke's music was.
Irish torch singer O'Sullivan is an inspired host for the evening.
.
Her performance is chameleon-like and theatrical and she takes on the role with gusto, really getting into the spirit of the performance and taking on Bowie's ability to get into a role and bring the audience with him.
Her choice of friends and peers to accompany her on this journey are eclectic and diverse.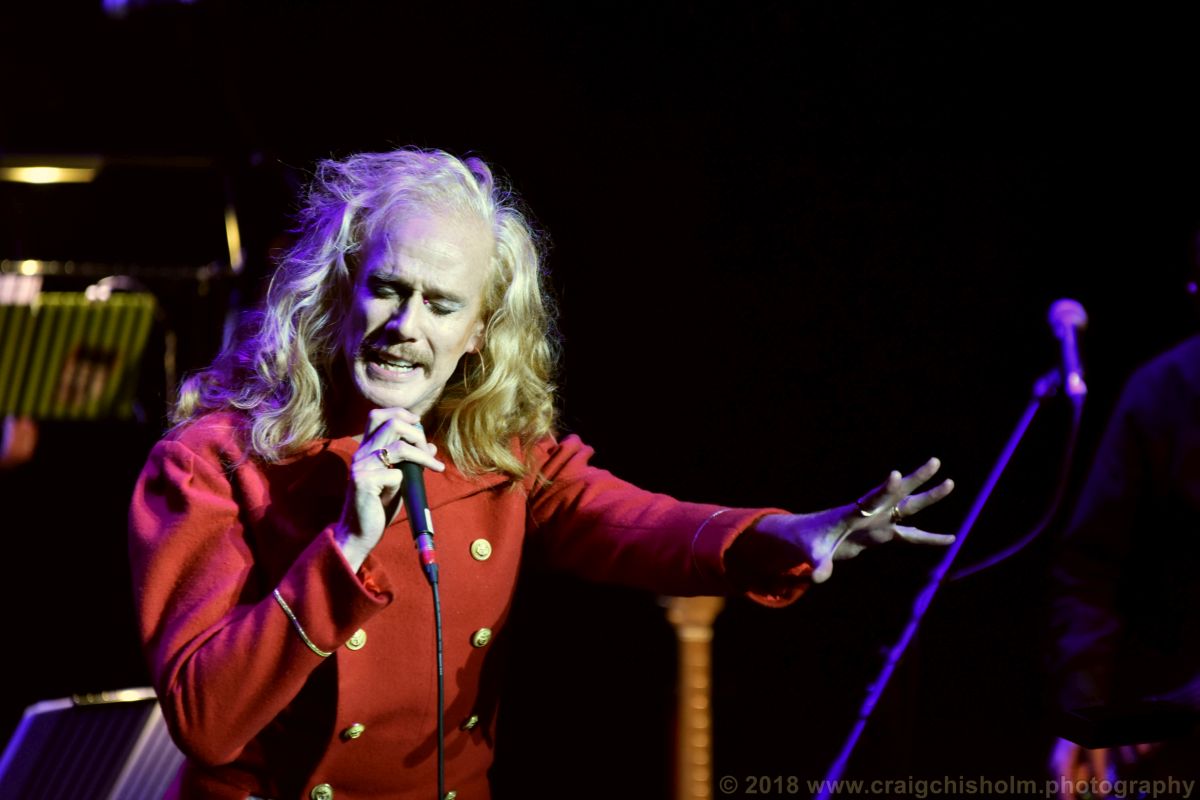 From Paul Noonan, singer with Bell XI, performing 'Ashes to Ashes' to folk singer-songwriter Kathryn Williams performing 'Kooks' and with performances by 'Game of Thrones' and 'Peaky Blinders' star Aiden Gillen, pianist Duke Special and Cathal Coughlan from The Fatima Mansions, it's an evening of sheer joy for Bowie fans old and young alike.
And special mention must go to comedian and writer Christopher Green.
The towering, flamboyant performer gives a show stopping performance that captures the spirit of Bowie.
His performance is revelatory – camp; serious, touching and funny in the space of a 3-minute pop song. A credit to himself and a credit to Bowie, whose spirit he truly captures.
The spirit of the evening truly reflects the nature of True North – an eclectic, interesting, diverse mix of music that crosses all boundaries and showcases a wide-ranging display of talent.