Duncan Harley Reviews Mary Shelley's Frankenstein at His Majesty's Theatre, Aberdeen.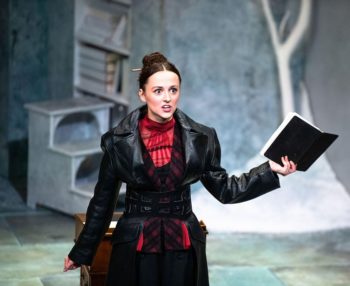 The task of re-animating dead flesh is not for the faint hearted but, at some two hundred years distance from publication of the original novel, Mary Shelley's tale of a latter-day Prometheus continues to fascinate.
During the summer of 1816, Mary Shelley along with Lord Byron and Mary's future husband – the poet Percy Shelley holidayed near Geneva.
Freakish weather curtailed their plans and a ghost story competition ensued. Mary famously triumphed and in 1818 – aged twenty, she published the Gothic horror novel we now know as Frankenstein.
She was later to record:
"How I, then a young girl, came to think of, and to dilate upon, so very hideous an idea?"
Multiple takes on the story have emerged during the subsequent years and the nightmarish tale of science versus god has spawned a plethora of sensationally bonkers Hollywood films and theatre adaptations.
Thankfully, this new but ambitious theatrical take by Rona Munro steers clear of the bolt-necked cadaver approach. The familiar story is acted out by a cast of seven who perhaps struggle to inhabit some dozen roles.
Greg Powrie for example plays three distinct characters. But there is little apart from minor costume/accent changes to clearly differentiate the individual roles. He is not alone in this.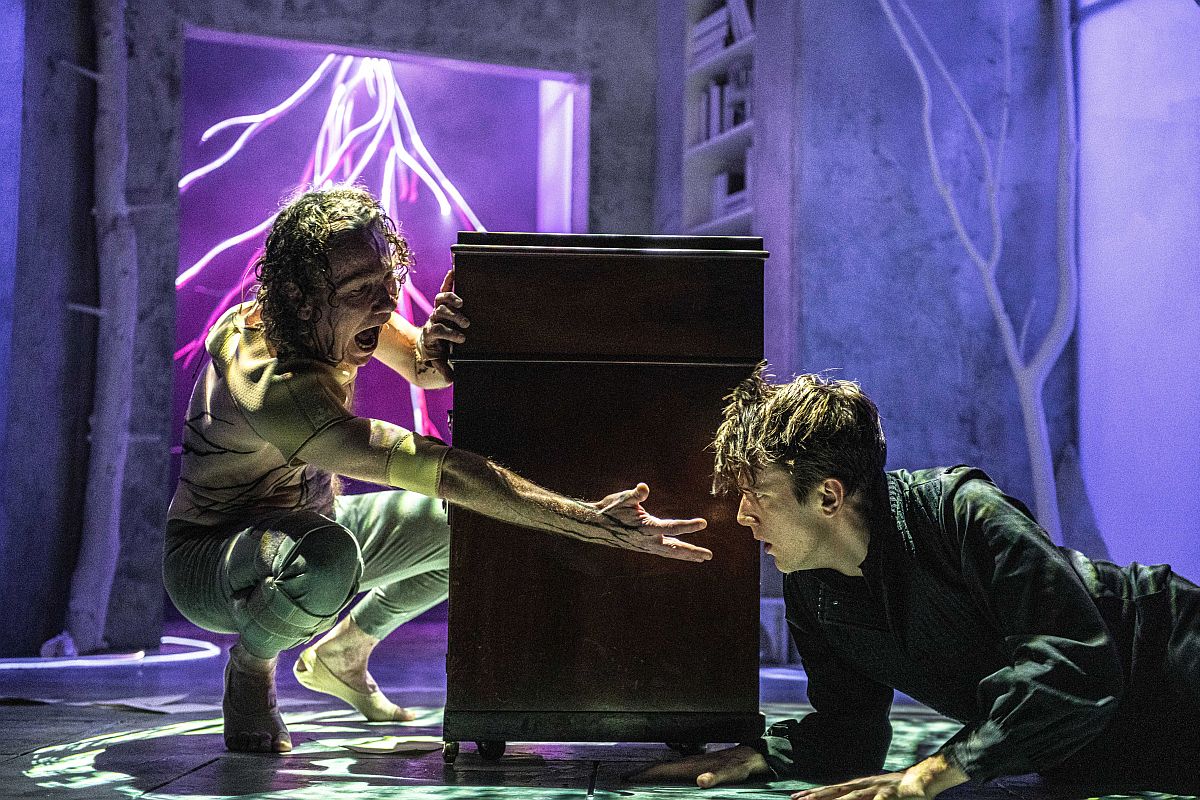 The central role is that of Mary Shelley herself – played by Eilidh Loan. As she pens her debut novel, she also directs the action on stage.
At first, and all power to Eilidh, this approach is intriguing and shows promise. She is after all the real monster albeit in creative guise.
These are her words and she gets to decide who lives and dies.
Thoughts are expressed, written down and the plot is duly acted out. Then more thoughts are expressed written down and duly acted out. Actors rush around delivering frantically shouted lines between her constant interjections and the stage takes on the chaotic energy of an inner-city road junction.
At first this appears fresh and promising. But as the performance progresses the approach takes on a slightly repetitive quality which eventually sours the narrative. Neither one thing nor another, Mary Shelley's Frankenstein cries out for urgent reappraisal.
Michael Moreland's portrayal of the monster is more than adequate.
Lighting, sound and set do full justice to the story. But there is perhaps a need to re-think the urgency of the plot and maybe lessen Mary Shelley's iron grip.
This really should have been a completely decent bit of theatre. Prepare to be horrified.
Stars: 3/5
Directed by Patricia Beneckie, Mary Shelley's Frankenstein plays @ HMT Aberdeen until 8 February.
Tickets from Aberdeen Performing Arts Tel: 01224- 641122
Words © Duncan Harley and Images © APA
Aberdeen Voice does not accept payments for advertising or publishing, we rely on our volunteers and donations from the public.
Donations can be made via paypal to donations@aberdeenvoice.com