This is an article submitted to SHMU for inclusion in their publication, Torry's Vision. SHMU, or Station House Media Unit is a charity as well as a limited company, largely funded by the taxpayer. They purport to want articles from people living in Torry. They didn't want this one. However, almost every issue of Torry's Vision has glowing reports from the city's rangers on how wonderfully things are going on Tullos Hill. Dissent seems to be off the menu at SHMU.
No final explanation was ever given for the refusal of this article.
First it was too long; I shortened it. Next they suggested it could be included as a letter. I explained that letters hardly have the same weight as articles. Then they wanted me to contact every organisation and person mentioned. Clearly the city, Aileen Malone, etc. would not be forthcoming with permission or statements to me on the deer cull and the enormous financial cost of their 'cost neutral' scheme.
Imagine if other magazines and newspapers had to contact the people they wrote about? Nothing negative would ever be published.
I sent footnotes to every claim I made. I told them they could cut the sentence about HoMalone (as she is known). No one ever explained why they didn't print this, but had room for a full page story on a SHMU party, or half a page about household tips. SHMU's representative was sent all of the links and/or prints of all documents used to support the article's claims.
These can now be found here, along with a great deal of other relevant information on the deer cull and Tree scheme. They also said that this article needed to be more interesting to the people of Torry. Perhaps if any Torry residents past or present could kindly weigh in to say if this piece is at least as relevant to then as SHMU's barbeque, that would be helpful. One more point: the City took months to release the finances: they were incomplete. By Suzanne Kelly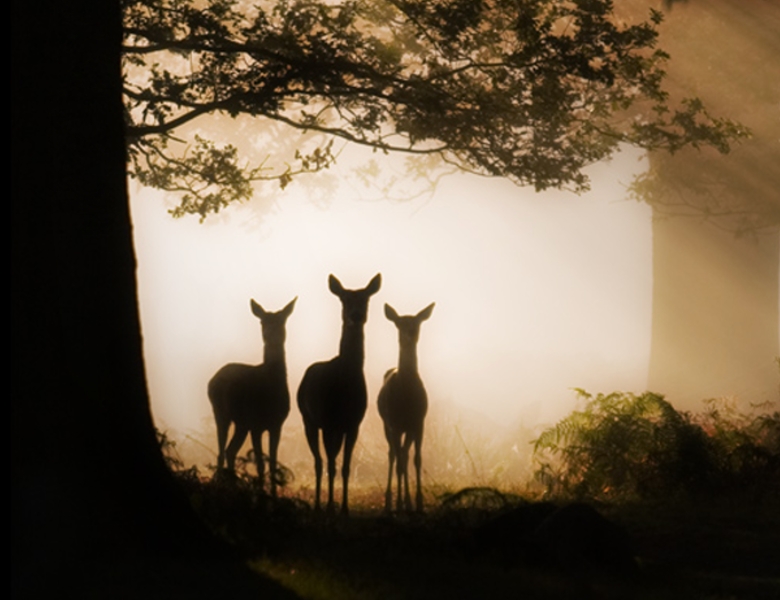 A petition to examine issues surrounding the scheme and Aberdeen's Tullos Hill in particular gained sufficient public support for the city's Petitions Committee to address the issues.
The committee met the petitioners on 21 April.
Text of their petition can be found here.
In May of 2011, campaigners wanted the deer spared and for Tullos Hill to be left as a meadow and the roe deer to be allowed to remain.
Campaigners argued that the flowers and the gorse were important habitat and should not have been removed.
The hill is a former industrial and domestic rubbish dumping ground with serious soil pollution issues. When the public found out there would be a deer cull, thousands signed petitions and several community councils objected as well. STV reported that 80% of the city opposed the scheme. The convener of the Housing & Environment Committee, Liberal Democrat Aileen Malone, demanded that the public come up with £225,000 for fencing – or the deer would be shot.
Animal welfare charities and organisations were alarmed at this unprecedented demand, and people were urged not to give into the demand. Free of charge services were offered to show the city how to grow the trees using non-lethal methods – these were dismissed out of hand. A spokesperson for the Scottish SPCA referred to the culling of the deer for the tree scheme as 'abhorrent and absurd.'
The public were initially told the tree planting would be at no cost to them. However, a Freedom of Information request revealed that an expert C J Piper, was paid £72,212 for services to the tree-planting scheme (FOI letter EIR-13-0110 – A Tree for Every Citizen response from Aberdeen City to S Kelly of Thu, 14 Feb 2013 9:39).
Other expenses include fencing, the cost of having the deer shot, and a previous failed planting on the same hill which saw the taxpayers returning £43,800 to Scottish Natural Heritage (letter from Forestry Commission Scotland to Aberdeen City Council 2March 2011). The campaigners want to know what all of the expenses are, both historic and ongoing.
John Robins of Animal Concern said:
"Aberdeen City Council have all but wiped out a perfectly healthy herd of deer which had existed for generations on a piece of rough land which has never been suitable for anything else. Tullos Hill evolved into its own natural habitat and should have been valued and protected for what it was and not destroyed to fit in with the grandiose plans of petty politicians.
"It is extremely unlikely that any new woodland will survive on Tullos Hill," – (John Robins of Animal Concern in email to S Kelly of Fri, 3 Apr 2015 2:05) .
Suzanne Kelly, who has written several articles for Aberdeen Voice and a report, continued:
"There may be very few deer left in the entire city according to a recent SNH count. We want to know how much tax money has gone on this scheme, we want no further culling, and we want the city to seek assurances from the SNH that we won't see another £43,800 bill coming our way: the trees are covered by weeds in many places, no matter how many awards have been dished out."
Torry resident Earl Solomon added:
"I don't agree with killing the deer. I think it's disgusting"
The city council will consider its deer control issues again in October. It voluntarily has culled the 46 deer to grow trees, saying they are sticking to Scottish Natural Heritage guidelines. These guidelines are just that – guidance and not legally binding. Other local authorities such as Glasgow decided not to kill their deer.
More information on the costs of the Tree for Every Citizen scheme will be released shortly. It is important to see how much this scheme has actually cost Aberdeen's taxpayers.
Comments enabled – see comments box below. Note, all comments will be moderated.
[Aberdeen Voice accepts and welcomes contributions from all sides/angles pertaining to any issue. Views and opinions expressed in any article are entirely those of the writer/contributor, and inclusion in our publication does not constitute support or endorsement of these by Aberdeen Voice as an organisation or any of its team members.]