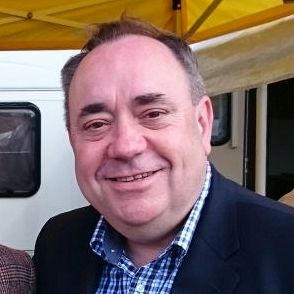 With thanks to Tom Collins, Press Officer, Rt. Hon. Alex Salmond MP MSP
Alex Salmond MSP and Christian Allard MSP have welcomed the news that the SNP led Aberdeenshire Council has committed to support up to 50 refugee families fleeing the war in Syria.
At a meeting held on Thursday 24th September councillors debated an emergency Notice of Motion which was unanimously supported.
The Notice of Motion said:
"That Aberdeenshire will contribute to the vision of a Scotland where refugees are able to build a new life from the day they arrive and to realise their full potential with the support of mainstream services; where they become active members of our communities, with strong social relationships.
"That Aberdeenshire welcomes the co-ordination role being taken by CoSLA with regard to financial support and integration issues.
"That the Chief Executive will indicate to the Scottish Government and UK Government, through CoSLA, as a matter of priority, the scale of support that Aberdeenshire can offer in the short-term, middle-term, and longer-term, acknowledging that both the Scottish Government and the UK Government have made a commitment to settle refugees within a year."
Aberdeenshire Council has been engaging with local partners to identify appropriate resources that can be put in place to support families who may come to Aberdeenshire.
Commenting Alex Salmond said:
"I welcome Aberdeenshire Council's decision to support these families, who are in desperate need of our help.
"We must remember that these people are not being pulled into Europe, they are being pushed from their homes because of war and the threat that exists to their lives.
"It is fantastic to hear that the motion was unanimously supported. It is important that we all work together to try and help these people in need."
Commenting Christian Allard said:
"It is great to see unanimity at Aberdeenshire Council. This decision reflects the overwhelming opinion that Scotland should take its fair share. We must ensure that we are helping these refugees and our partners in Europe to come to a solution to this humanitarian crisis."
Comments enabled – see comments box below. Note, all comments will be moderated.
[Aberdeen Voice accepts and welcomes contributions from all sides/angles pertaining to any issue. Views and opinions expressed in any article are entirely those of the writer/contributor, and inclusion in our publication does not constitute support or endorsement of these by Aberdeen Voice as an organisation or any of its team members.]