Review and photos by Craig Chisholm.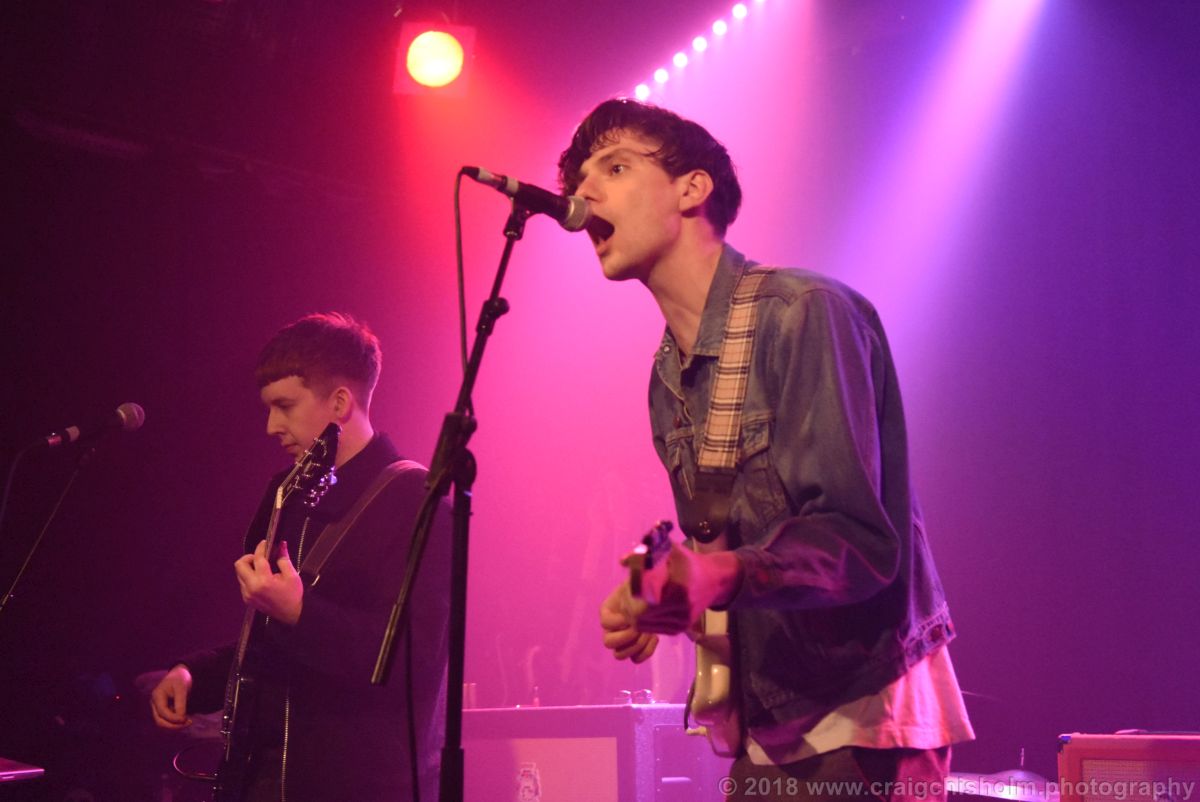 Three of the UK's most highly tipped bands brought their unique talents to the Granite City as Manchester's Cabbage, She Drew the Gun from Wirral, and Glasgow's own Rascalton performed rapturous and well received sets to an appreciative crowd at The Tunnels.
Opening tonight's triple bill were Rascalton.
The young Glaswegian's performed a short, punky set that drew heavily from classic punk bands such as The Clash or the Sex Pistols but a post-Libertines indie aesthetic also shone through.
The band are no strangers to Aberdeen having played The Tunnels before – previously playing there as support to Baby Strange – as well as playing a headlining set at Café Drummond just before Christmas.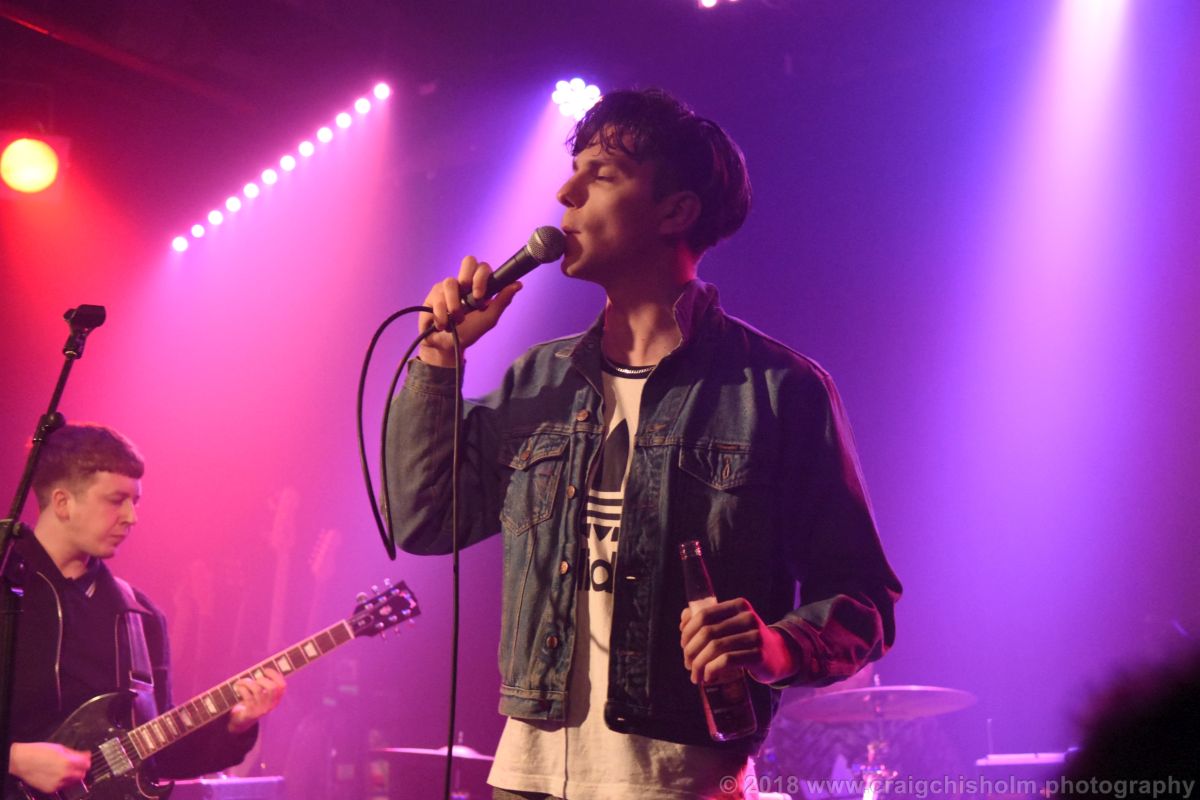 Frontman Jack Wyles is engrossing – his chiselled features hidden behind an unkempt mop of hair, whilst the way he attacks his guitar makes him look not unlike Wilko Johnson in his prime.
He has angelic features but a devil's stare that makes his barked vocals and the bands shouty choruses compelling to listen to and hard to forget.
The band are back North in June to support Idles at The Tunnels.
It is highly recommended that if you're going to that then make sure you're there early to see them.
She Drew the Gun are a different proposition. No less intense, but in a quieter, subtler way.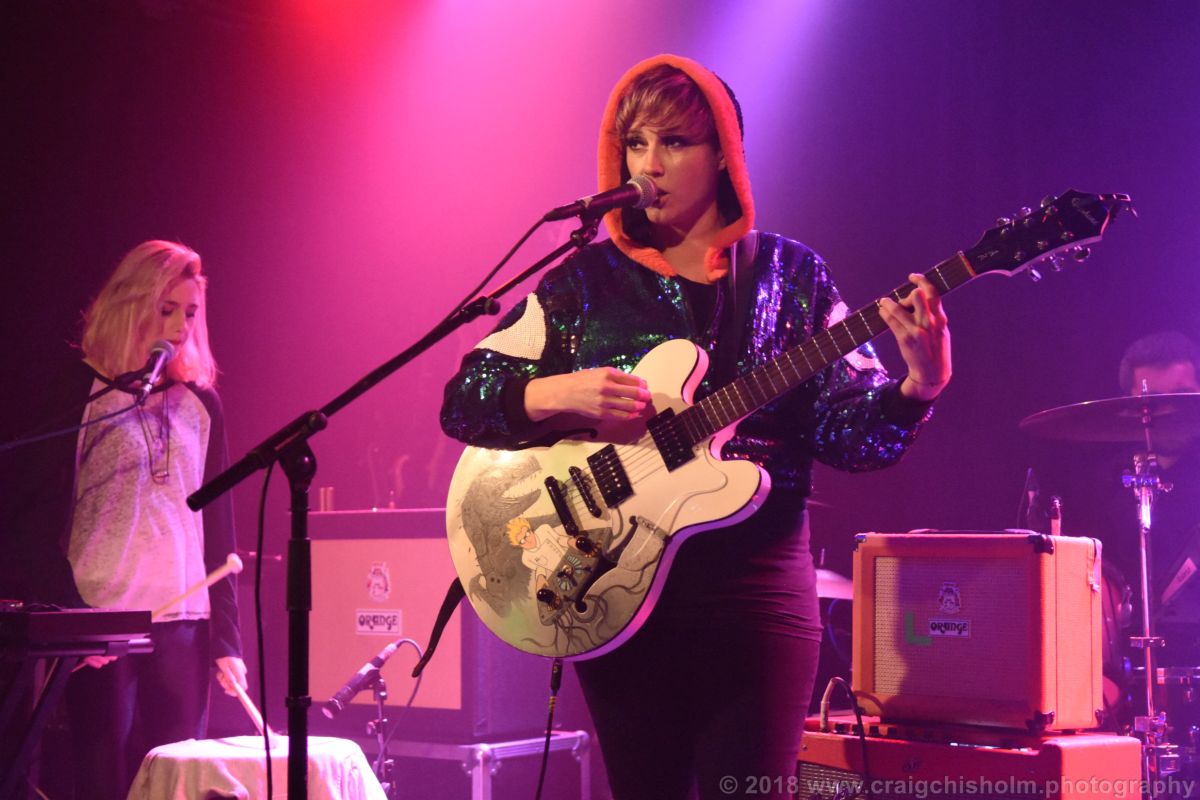 Singer and guitarist Louis Roach performs a mix of poetry and psych-pop that has brought her and her band Radio airplay – championed by no less than Steve Lamaq on Radio 6 – and accolades such as winner of the Emerging Talent Competition that saw play the John Peel Stage at Glastonbury on 2016.
Roach is front and centre on stage, glad in a blue, sparkly hoodie with the hood drawn up which gives her an aura of mystery that suits the music perfectly.
She is a compelling, virtuoso guitar player – picked solos break through the dreamy, fuzzy riffs that anchor the music whilst she half whispers, half sings the lyrics. The music is dark and swampy reminiscent of classic PJ Harvey.
There's only one slip in an otherwise flawless set as Roach forgets the lyrics to 'Poem' half way through. But she recovers well, acknowledges the mistake and wins the audience on side at that moment.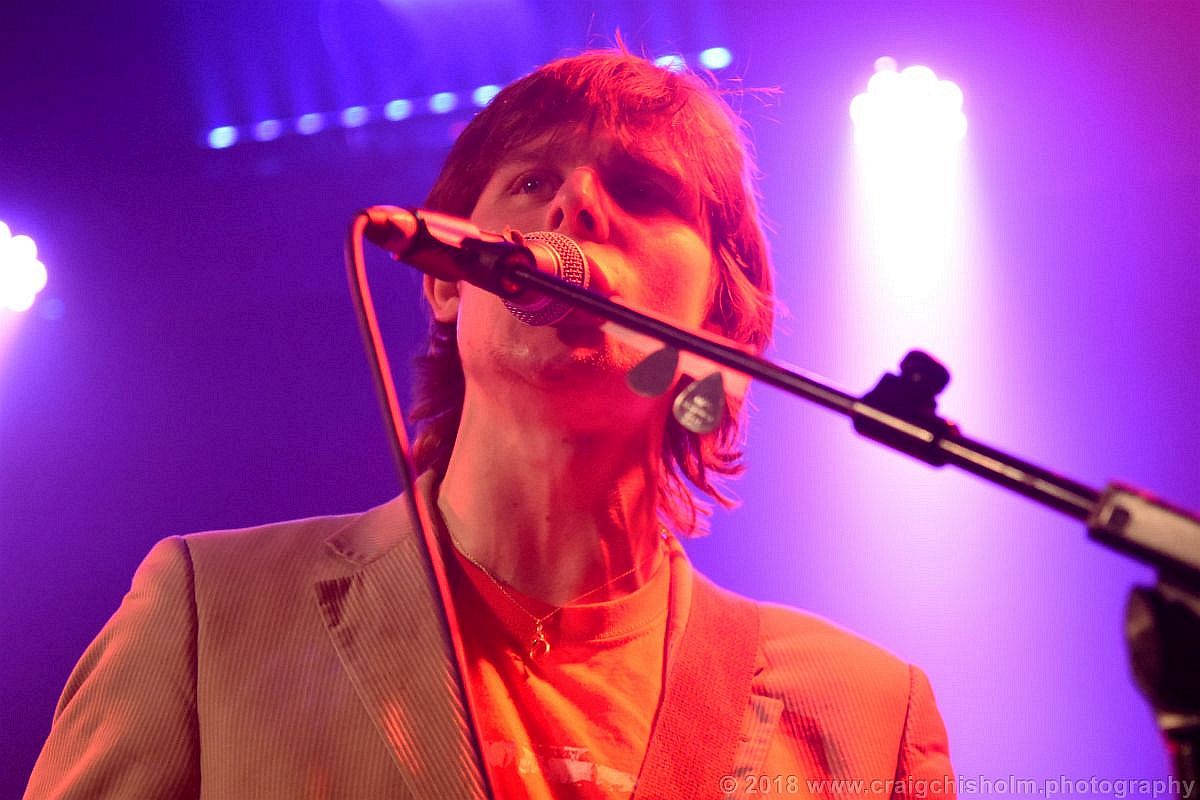 Headliners Cabbage are on a roll just now.
New album 'Nihilistic Glamour Shots' has been released to critical acclaim and has made it to number 21 in the BBC Album Charts as well as no.1 on the Official Cassette Charts.
Live in concert, they are fantastic – energetic and exuberant, never staying still as they blast through their own unique post-punk sound.
Frontmen Joe Martin and Lee Broadbent control proceedings from the front of the stage with different styles – Martin is icily cool and more detached whilst Broadbent is more manic and deranged looking.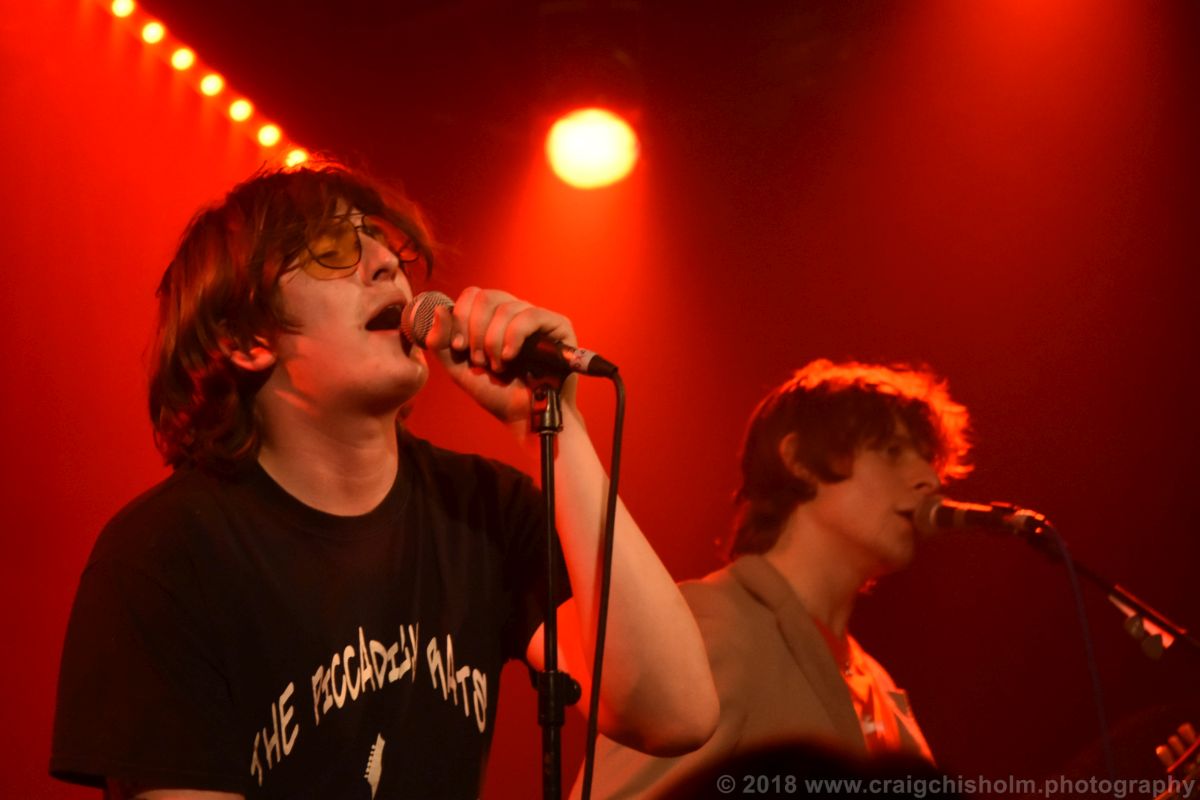 Their song titles are compelling and confounding in equal measurers – 'Arms of Pleonexia', 'Molotov Alcopop', 'Postmodernist Caligula' and 'Uber Capitalist Death Trade'. Those alone will have you reaching for the dictionary.
Beneath the sometimes-perplexing titles, there's political discourse and juvenile humour in equal measure in their lyrics – 'Dinner Lady' might sing about having a 'w**k in the quiche' but is also a comment on the class divide, in this case in a private school.
Closer 'Necroflat In the Palace' has the chorus that will be ringing in their ears as they head home – 'I was born in the NHS, I wanna die in the NHS'. There's no encore as the sweat drenched band collapse off stage after their exhilarating set, a gesture of punk defiance against pop crowd pleasing acts.
Three bands then and all, to quote the title of Cabbage's collection of EPs, 'Young, Dumb and Full of…'. Maybe not so dumb though and if they are full of anything it's life, exuberance and lots of promise.