With his Keep What's Left and Sharecropper's Whine albums among the favourites of thousands of Americana addicts, news that Drew Landry was to play two Scottish dates delighted his fans and Martin Raitt's fledgling Almost Blue Promotions was sufficiently on the ball to secure Landry for the intimate upstairs bar of the Lampie. David Innes took it all in.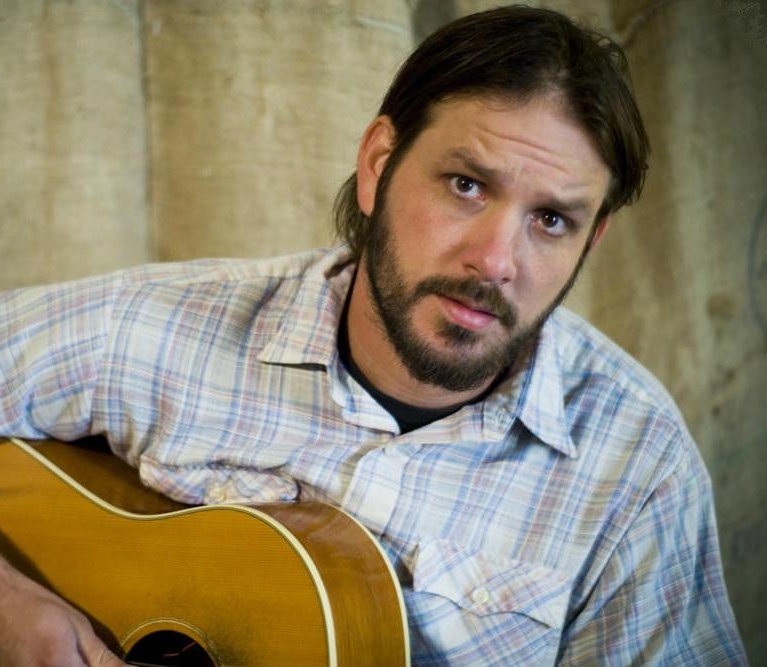 Accompanied only by his six string and a percussive left foot, Landry demonstrated over two hours why his authenticity as a Louisiana bluesman saw Keep What's Left described as 'The equivalent to Lomax's field recordings for the 21st Century'.
His voice careworn and resonant, his phrasing dynamic and pointed we were taken on a trip through medicine shows, jailhouses, rodeos, personal loss and 'gator hunts.
The loch which gave the street at the rear of the Lampie its name is long gone, but Landry brought the swamp back, if only temporarily, blurring the lines between Leadbelly, Tony Joe White, Hank Williams and John Lee Hooker, who wrote the really Great American Songbook.
Landry has no set list. He asks if we want to hear a country song or a blues, perhaps a folk song. He was happy to play 'BP Blues' on request, prefacing the simmering attack on corporate greed by describing the shrug at loss of life and destruction of the Gulf of Mexico environment.
Describing the state of American politics as, 'The same as it is all over the world. Crap', Landry railed at the post-9/11 surveillance, paranoia and restrictions on freedom before treating us to a resigned and weary 'Conspiracy Theory'. He warned us in an extended 8-minute 'Juvenile Delinquent', reminiscent in its insistence and attack of Van Morrison's memorable existential rambles, that 'we're only one bad night away from being in the penitentiary'.
When it gets personal, 'Lil Sister', his cathartic reaction to harrowing family tragedy, is received with rapt, respectful silence and more than a few moist eyes and perceptible audience hard-swallowing. This ability to make the personal universal probably sums up Drew Landry's great appeal as a writer and performer. It was a privilege to share his company.
The first half of Drew's Lampie gig will be broadcast by Rob Ellen via his Medicine Show Radio site.
Links:
www.rebelmouse.com/themedicineshow
http://www.almostbluepromotions.com/
http://sazeracdesign.wix.com/drew-landry-portal
Comments enabled – see comments box below. Note, all comments will be moderated.