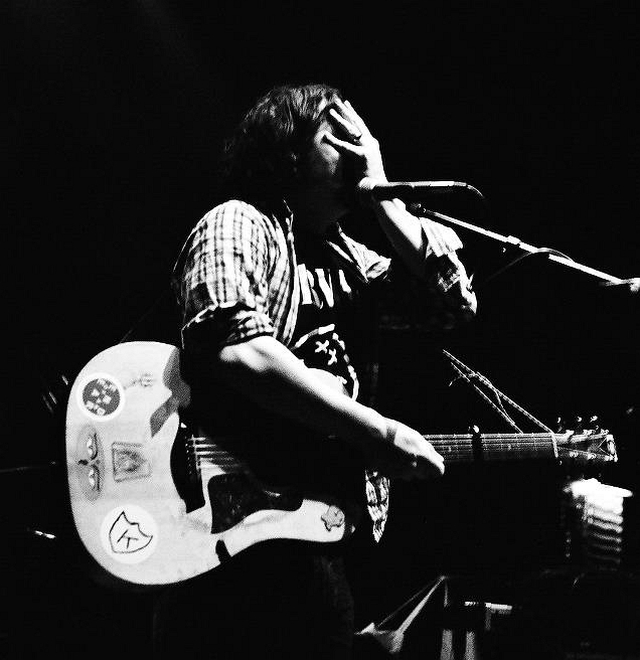 Interesting Music Promotions present Withered Hand, Charles Latham and Dear Lara at The Tunnels this Thursday.
Over the past few years Withered Hand – aka DIY folk-rock troubadour Dan Willson – has released an outstanding debut album, Good News, become a much-loved member of King Creosote's Fence Collective, seen his songs picked up on MTV and cult series 'Skins', and gained an unlikely legion of fans including Jarvis Cocker and Rolling Stone Magazine USA (who decreed him "Artist to Watch").
He also struck up a friendship with indie statesman Darren Hayman (of Hefner), which led to a recording session in Hayman's London studio late 2011.
Some of the fruits of their labour were released in the UK by Fence Records on the raucous Heart Heart EP and the remainder unveiled on the more reflective Inbetweens EP, available outside the UK on European label Kimi Records from the end of 2012.
More recent Withered Hand shows have included collaborations with Pam Berry of seminal 90's US noisepop band Black Tambourine and a rotating cast of musical friends embellishing Dan's exuberant and original songwriting alongside fragile and uplifting solo performances.
A long-awaited second full album is scheduled to be released in UK and USA in early 2014 and was recorded this summer featuring guest appearances from Pam Berry, King Creosote, Eugene Kelly of The Vaselines and members of Belle & Sebastian and Frightened Rabbit.
Dan is delighted to be returning to the road in October / November 2013 for a number of intimate shows playing new songs alongside material from the back catalogue.
"As life-affirming as music gets" – The Herald
"He records like Billy Childish and mixes like the Blue Nile" – Darren Hayman (Hefner)
"The UK's best lyricist" – King Creosote
"Killer melodies … wobbly folk grooves … tunes full of warm, woozy sing-song charm" – Artist to Watch – Rolling Stone
"Beautifully constructed lyrical frameworks … on this banjo-tinged brand of Caledonian gospel" – MOJO
http://www.witheredhand.com/
https://www.facebook.com/witheredhand
https://twitter.com/witheredhand
Charles Latham wields an acid tongue and a poison pen, crafting social criticism, tragicomic narratives, and brutal self-analysis into three and a half minute ramshackle folk-pop songs.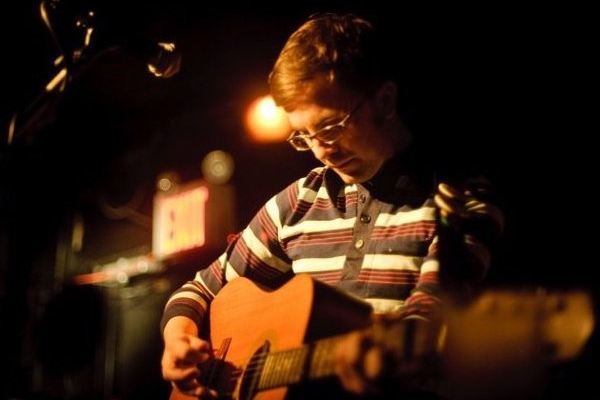 His songs are often exercises in duality: he finds humor in horror and horror in humor, the profane in beauty and beauty in the profane.
In a live performance, his audience often laughs and smiles, but he rarely does.
His lo-fi home recordings compliment the harsh honesty of his lyrics; his guitar buzzes and rings, and his snarling voice leaps, cracks and cries.
His music is as equally influenced by folk and country as it is by punk, British Invasion-era rock, and Brill Building-style pop.
Originally from Virginia, Charles Latham began playing music professionally while living in Brighton, England as a student. The UK's folk-punk or "antifolk" scene adopted him as one of their own. In the tradition of the wandering troubadour, Charles Latham moves frequently, and in the last ten years has lived in six different cities both in the U.S. and abroad.
He has performed throughout the United States and United Kingdom, including major music festivals such as the Hopscotch Music Festival. Latham, currently residing in Tennessee, continues to write, record, and perform.
"Latham's music is passionate with biting wit." – NPR
"One of the sharpest songwriters to emerge of late on the antifolk sphere…Charles Latham could be your new hero." – The Independent Weekly
"3.5 stars out of 5" – Pitchfork
http://www.charleslatham.com/
https://www.facebook.com/pages/Charles-Latham
https://twitter.com/charleslatham
Fresh from recording his beautifully intimate debut e.p in a secluded log cabin, Dear Lara a.k.a David Lan makes music best described as understated, reverb-laden, lo-fi folk songs with dreamy lyrics about heartache and travel in Glasgow and beyond.
https://www.facebook.com/DearLara
Withered Hand + Charles Latham + Dear Lara
Thursday 28 November 2013
The Tunnels (Room 1),
Carnegies Brae,
Aberdeen
AB10 1BF.
Phone (01224) 211121
Doors 8.00pm
Advance Tickets £7.50+bf / £9 on door
Available from http://www.wegottickets.com/event/246785
http://www.facebook.com/interestingmusicpromotions
http://www.twitter.com/IMP_aberdeen