The Local and Chemikal Underground Records are pleased to announce an extensive RM Hubbert UK tour to celebrate both his winning the Scottish Album of the Year Award with Thirteen Lost & Found, and the imminent release of his follow up album. The tour includes a date at The Tunnels on Saturday 28 September.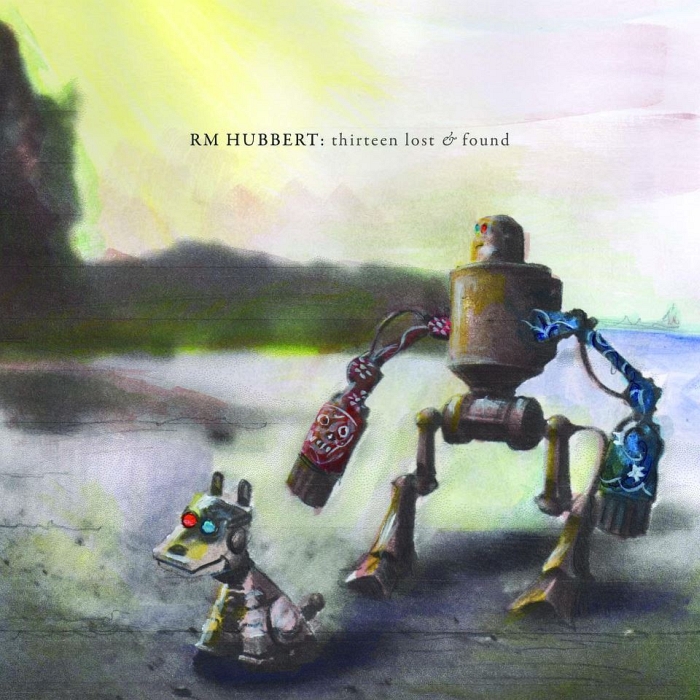 Hubby has released two albums to date, First & Last (Chemikal Underground), nine solo instrumental guitar pieces heavily influenced by flamenco rhythms and techniques. First & Last was written to help Hubby deal with the death of his parents and return of chronic depression. It's not as depressing as that sounds.
Thirteen Lost & Found (Chemikal Underground) allowed Hubby to reconnect with old friends with whom he'd lost touch for ten years.
It features collaborations with talented Scottish musicians including Aidan Moffat (Arab Strap), Emma Pollock (The Delgados) Alasdair Roberts, Luke Sutherland (Long Fin Killie, Mogwai) and Hanna Tuulikki (Nalle, Two Wings).
Hubby's long-time collaborator and friend, Alex Kapranos (Franz Ferdinand) produced.
More details are awaited on his third Chemikal Underground album due for release on 27 September, comprising five instrumental guitar pieces and five songs exploring the idea of letting go, moving on and acceptance.
A prolific live artist, Hubby has toured extensively over the last three years, headlining and supporting, among others, Mogwai, Godspeed You! Black Emperor, The Twilight Sad, Franz Ferdinand and Bill Wells & Aidan Moffat, King Creosote.
On 7 March 2004, Craig B played a solo show for IMP at Drakes.
It's still talked about today so it's exciting news that he will be Hubby's support.
In February 2010, from the ashes of Aereogramme, The Unwinding Hours emerged, with the release of their debut album, almost exactly three years to the day of the release of  Aereogramme's My Heart Has A Wish That You Would Not Go.
It was, unsurprisingly, brilliant. Reinvigorated and afforded the time necessary to create an album with which they were happy, Craig B and Iain Cook delivered a collection of songs as emotional, dynamic and intelligent as anything Aereogramme produced at their very best. Their second album Afterlives was released in August 2012.
28 September
The Tunnels
Doors 1930
Advance Tickets £8 plus booking fee. £10 on door
http://www.wegottickets.com/event/230364
www.chemikal.co.uk
www.rmhubbert.com
http://www.facebook.com/interestingmusicpromotions