Duncan Harley reviews Some Mothers Do 'Ave 'Em at HM Theatre Aberdeen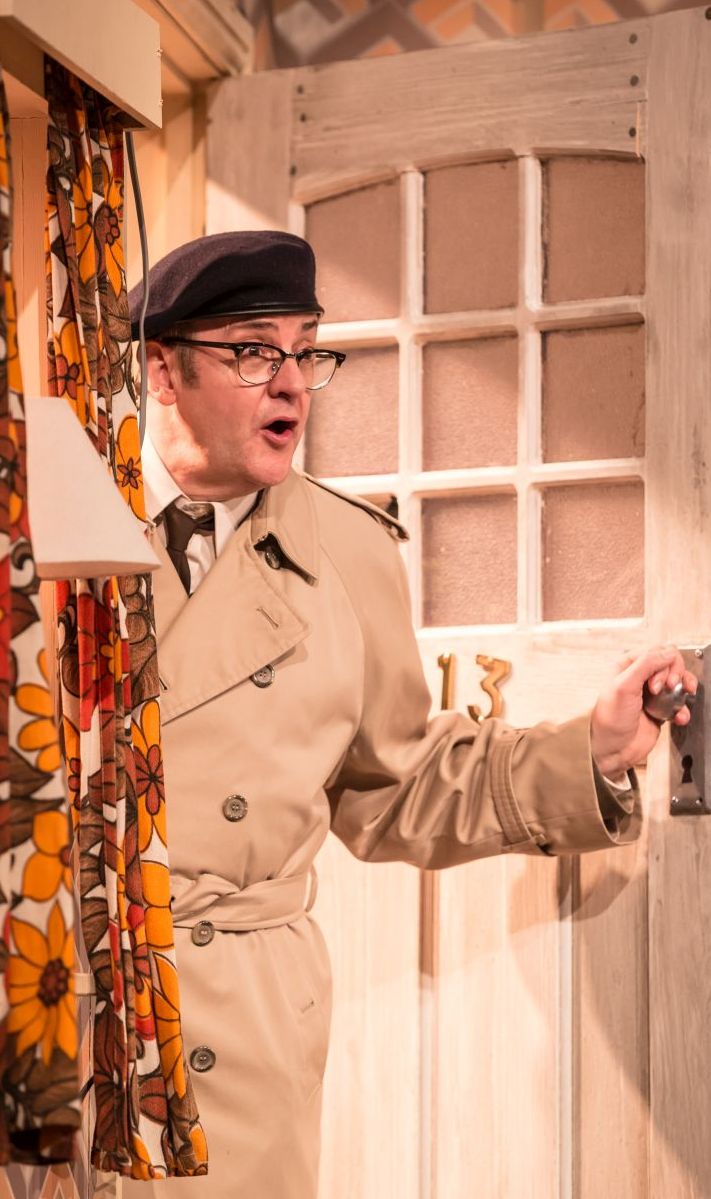 Originally broadcast on prime-time BBC television during the 1970's, Some Mothers Do 'Ave 'Em ran to 23 episodes over three series and attracted audiences of millions.
Originally starring Michael Crawford as Frank Spencer, the story-lines featured the hapless Frank innocently stumbling his way through life whilst creating complete confusion amongst all who came into contact with him.
Catch phrases such as "Mmmm – nice" and references to the cat having "done a whoopsie" litter the scripts and Crawford's portrayal of the accident-prone Frank generally embodies an element of camp-comic- innocence.
Somehow 'Some Mothers' has managed to dodge those often-wearying daytime television schedules which feature endless re-runs of Dads Army and On the Buses, which is probably the saving grace which makes Guy Unsworth's stage adaptation palatable to a 21st century audience.
Suitably de-camped and replete with good old-fashioned double-entendres, this revival of the TV classic works well on the stage and should appeal widely.
Those of us familiar with the BBC original may find that Joe Pasquale's interpretation of the Frank Spencer character takes a little bit of adjusting to. Yes, there is the familiar shrill Spencer tone and those infuriatingly spectacular miscommunications certainly fit the bill. But is this enough?
Fortunately, after only a very few minutes exposure to a more mature Frank a script replete with the familiarly iconic bungling awkwardness reveals that all is well in Spencer-land.
With the trademark blue beret and Bogart themed gaberdine trench coat firmly to the fore and a benign portrait of a young Humperdinck gracing the living-room wall, Pasquale excels in the role and it is soon clear that Frank is back with a vengeance.
The plot involves a good few misunderstandings regarding Frank's impending fatherhood, a splendidly drunken mother-in-law played by Barbara Fisher and of course Frank's thwarted ambitions to become a stage-magician.
A rapidly crumbling set, complete with indoor chicken shed come granny flat only adds to the hilarity as Frank's DIY skillset is found to be somewhat wanting. Exploding electrics, faulty plumbing and dodgy banisters are only a small part of it all and by the final curtain the Spencer house is literally in ruins.
Frank's long-suffering wife, Betty is played pretty much true to the original by Sarah Earnshaw but with a few splendidly new twists and David Shaw-Parker's Father O'Hara Duelling Banjos sketch really has to be seen to be believed.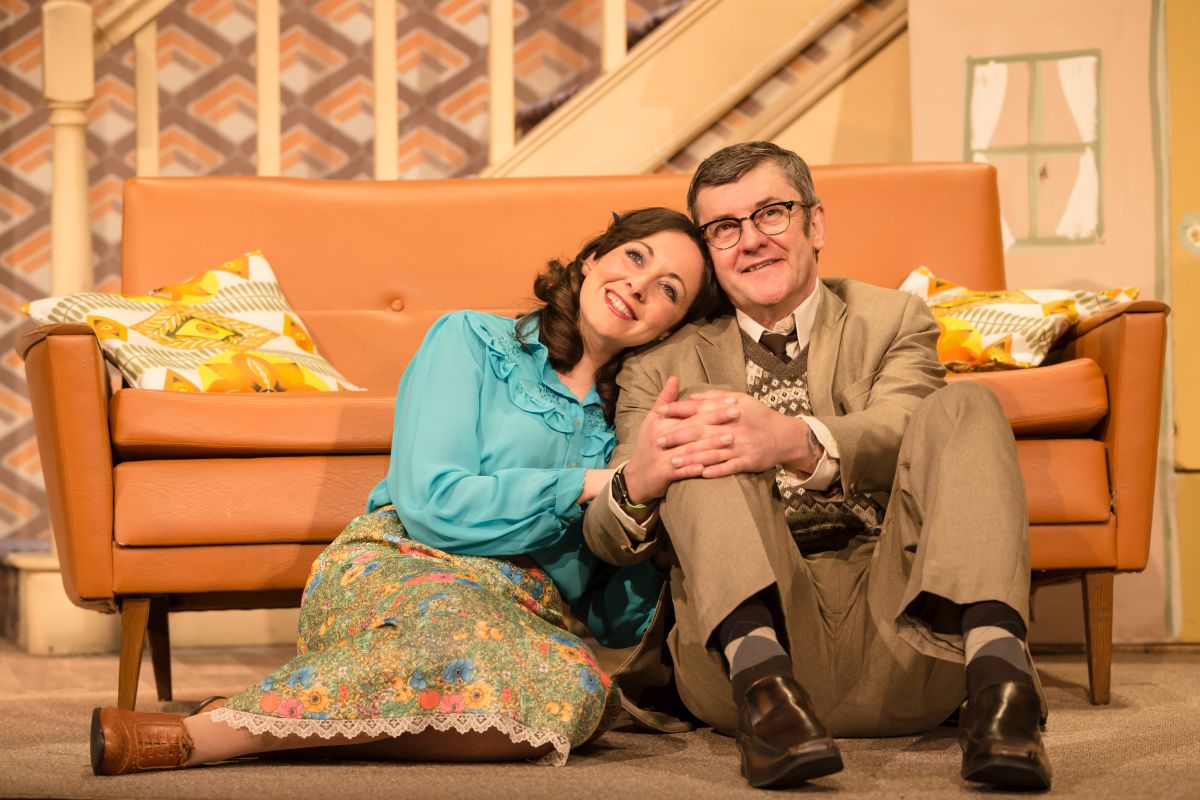 Add in some prune wine plus a couple of culinary disasters and even those unfamiliar with the original will be laughing out loud.
The slap-stick routines, the absurdities of a farcical storyline and the double entendres fly thick and fast throughout this production which begins somewhat appropriately with Frank's iconic line "Hello Betty, I'm home".
And indeed, he is.
Some Mothers Do 'Ave 'Em plays at HMT Aberdeen until Saturday April 14th
Tickets from Aberdeen Performing Arts Tel: 01224- 641122
Words © Duncan Harley and Images © HMT Aberdeen