Duncan Harley reviews And Then There Were None at HMT.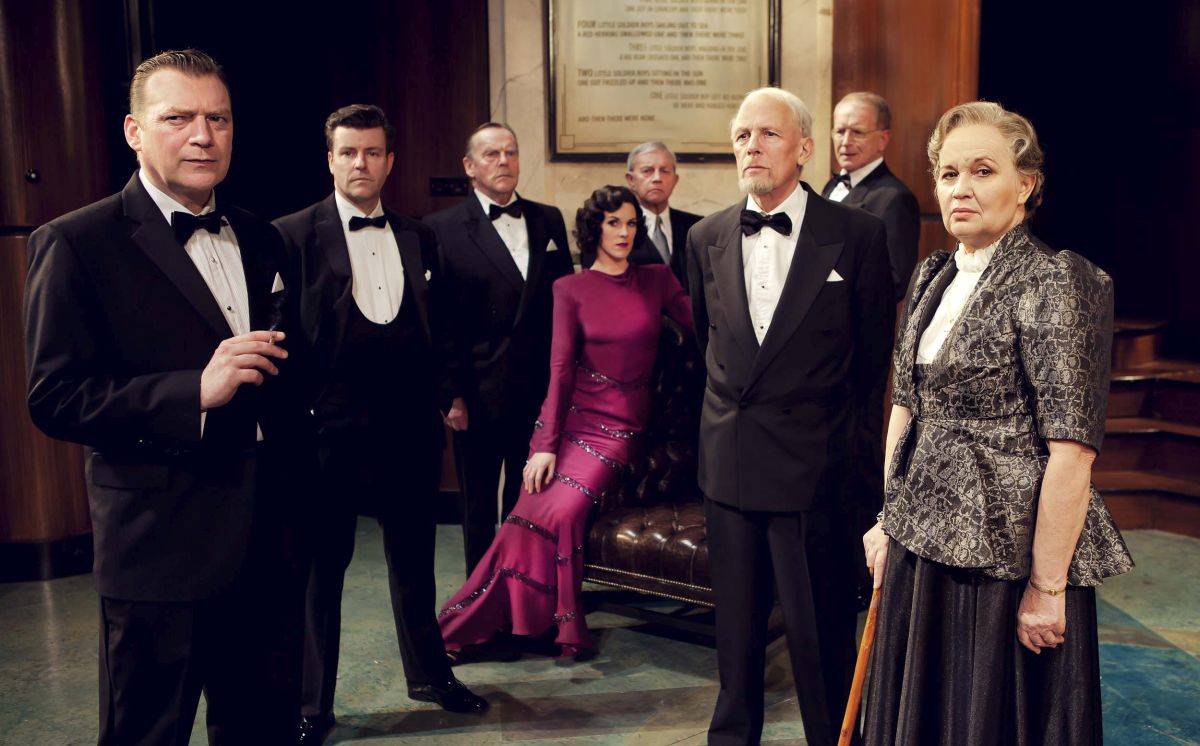 This year marks the 125th anniversary of the birth of Agatha Christie, and is also the tenth anniversary of the founding of The Agatha Christie Theatre Company.
To mark both occasions, her best-selling thriller 'And Then There Were None' has returned to the stage for a full UK tour.
Originally published in novel form in 1939 and entitled 'Ten Little Niggers' after the children's nursery rhyme of the same name, this classic whodunit ranks high amongst the best-selling crime novels of all time.
The politically incorrect word 'Nigger' was soon dropped and the word 'Indians' substituted. The rhyme 'Ten Little Indians' remains central to the plot.
First adapted for the stage in 1943, this current adaptation is set in August 1939 just weeks before war is declared. The island setting off the coast of Devon represents not only a prison for the players but also perhaps the national mood of the time, as conflict looms and the spectre of death from abroad beckons.
A group of complete strangers is lured to a hotel on a remote island using a variety of pretexts. On arrival they discover that the host is not present. A gramophone recording is played in which each in turn is exposed to all present as having a guilty secret worthy of extreme punishment. One by one the assembled guests begin to die horribly.
Judicial hanging is not an option, and vigilante style justice arrives by various means including poison, drowning and of course shooting. The unfortunate butler, Mr Rogers, suffers the Cluedo-like indignity of being 'murdered with the axe in the scullery' and Anthony Marston's demise occurs after drinking cyanide-laden whisky. Perhaps oddly, some of the guests continue to dice with death via poisoning by raiding the drinks trolley, virtually right through to the end of the play.
There is obviously a homicidal lunatic on the loose, and the race is on to identify the likely culprit.
By the final curtain no-one is left alive on stage. Don't expect a Reservoir Dogs style corpse-strewn set, however. Many of the murders occur offstage.
This is high art classic crime fiction performed pitch, word and even letter-perfect. Despite a fast diminishing cast, the tension and suspense build throughout the performance and on occasion the theatre audience audibly gasps at the finely delivered plot twists.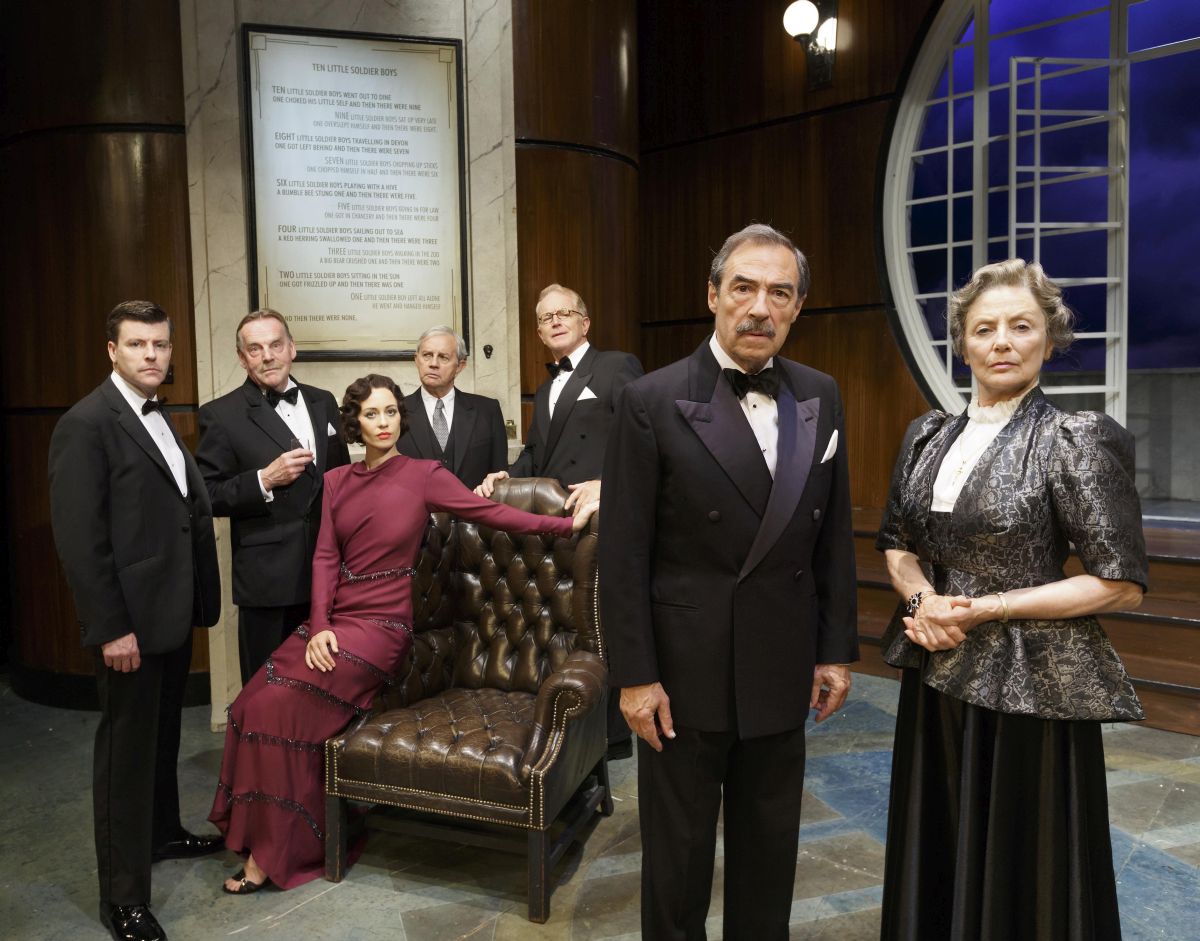 Throughout the unfolding drama, there is a fair amount of subtly accented wry humour. Indeed, one victim dies not once but twice.
There is also a modicum of romance, or is it simply carnal lust on the part of Ben Nealon's revolver-wielding Captain Lombard towards the young but not quite so innocent Ms Claythorne?
Deborah Grant's eccentric spinster, the fusty Emily Brent provides an engaging foil for Kezia Burrows' feisty Vera Claythorne, in a distinctly 'maiden aunt versus femme fatale' sort of way.
Simon Scullion's distinctly minimalist Art Deco set is nothing short of impressive; and costumes by Roberto Surace provide complete authenticity to this high-energy period crime drama.
All in all, this is a finely crafted, immensely entertaining and professionally delivered tribute to the Queen of Crime and is a definite must-see.
Oh and Vera's sexy red ultra-low-backed red evening gown has to be seen to believed!
Directed by Joe Harmston and produced by Bill Kenwright – 'And Then There Were None' plays at HM Theatre Aberdeen until Saturday 7th November.
Tickets from Aberdeen Performing Arts Tel: 01224- 641122
Words © Duncan Harley.