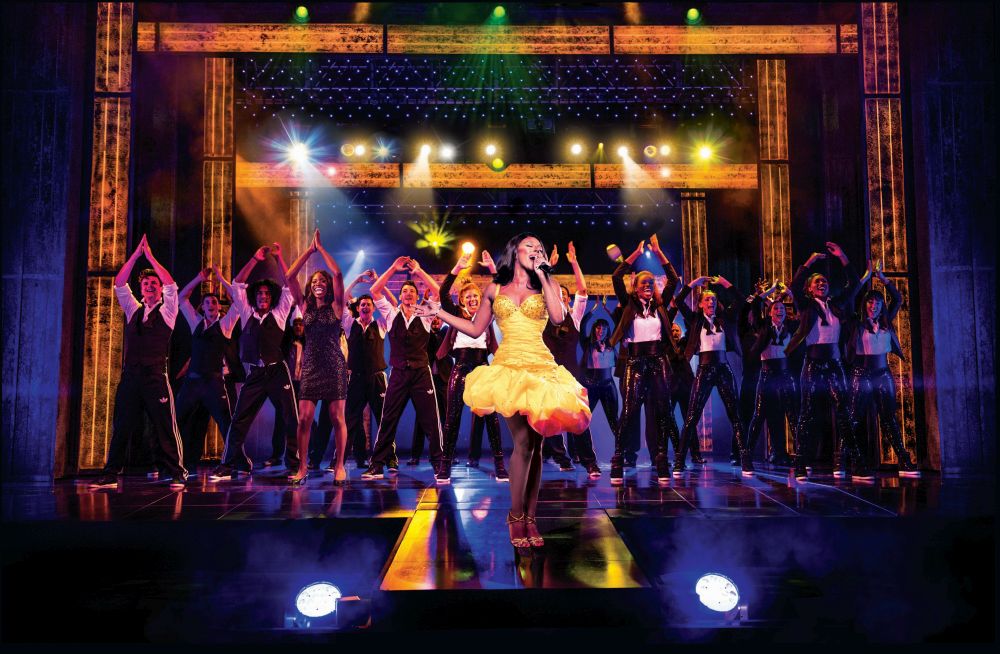 By Duncan Harley.
Bearing more than a passing resemblance to Akira Kurosawa's 1961 epic screenplay Yojimbo, the plot of The Bodyguard – The Musical borrows heavily from the 1992 romantic cinematic thriller of the same name.
But does it deliver?
Ex-secret agent Frank Farmer – played by Stuart Reid – metaphorically wanders around the stage in pursuit of security work.
Having stumbled across the alien world of big time show business in the form of stalker threatened Rachel Marron (Alexandra Burke) he unwittingly tips the balance of power in Diva-land.
As the musical drama plays out on stage, this 21st century pistol toting samurai demonstrates both unyielding loyalty to his new show-biz employer and also a tender love interest towards her in a story line reminiscent of Yojimbo's double edged game in Kurosawa's post feudal Japan.
The dialogue scenes are cinematic both in perspective and in delivery and at times it is tempting to view the performance as simply a stage remake of Whitney Houston's Academy Award winning Hollywood acting debut.
This is, after all, the musical of the film of the book and that in anyone's script, is a hard place to be.
The fact that Lawrence Kasdan's original screenplay had originally intended that Steve McQueen and Diana Ross co-star must make taking on the leading roles challenging at the very least. This combined with a thin script, in which the loyal but completely incompetent Frank exposes his charge to danger at every turn before finally taking a bullet for her, might well tempt even the most confident super-star to body swerve the production.
In many ways however, the plot is somewhat incidental and serves well as a vehicle for Alexandra Burke's powerful delivery of the Whitney hits.
From the opening Queen of the Night to the curtain call I Wanna Dance With Somebody her richly silky contralto more than delivers. Unphased by those "big" songs it was clear even before she got to Dolly Parton's I Will Always Love You that here was a star in the ascendancy. Add to this those glitzy costumes and commanding stage presence and you have a crowd-wower extraordinaire!
In sharp contrast, Stuart Reid's aurally challenging singing performance in the karaoke-bar scene is intentionally painful. With an artistic pedigree including Mama Mia, Dancing at Lughnasa and Miracle on 34th Street he breezed through the humorously off-tune melody seamlessly.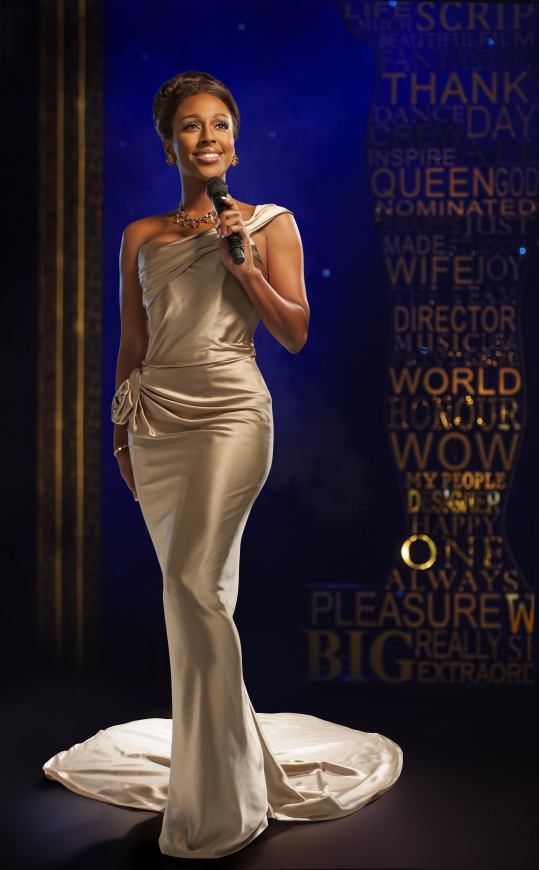 Melissa James, as the sidelined sister Nicki Marron, neatly complements the successful, career- focused Rachel while The Stalker, played malevolently by Mike Denman, drew panto-like hisses from the audience almost as soon as he appeared on stage.
Young star Elliot Aubrey – Shine Like The Sun/Stanley Halls Theatre – shone as Fletcher. Delivering a strong and focused performance, he brought a genuine innocence to what is after all a dark and tragic tale.
With superb use of stage scenery and a host of spectacular special effects, The Bodyguard – The Musical looks as good as it sounds. Of particular note are the cleverly automated "camera shutter like" back drops. Musical Director Tom Gearing and the orchestra excelled.
Add into the mix an awesomely acrobatic dance ensemble worthy of Broadway and the audience really begins to rock!
All the classic numbers are here in one package which makes the musical a must see if you are a Whitney Houston fan and even more of a must see if you are a fan of Alexandra Burke.
The Bodyguard – The Musical plays at HM Theatre Aberdeen until Saturday 28th March.
Tickets from Aberdeen Performing Arts Tel: 01224- 641122
Words © Duncan Harley. Images © Paul Coltas and © Uli Weber