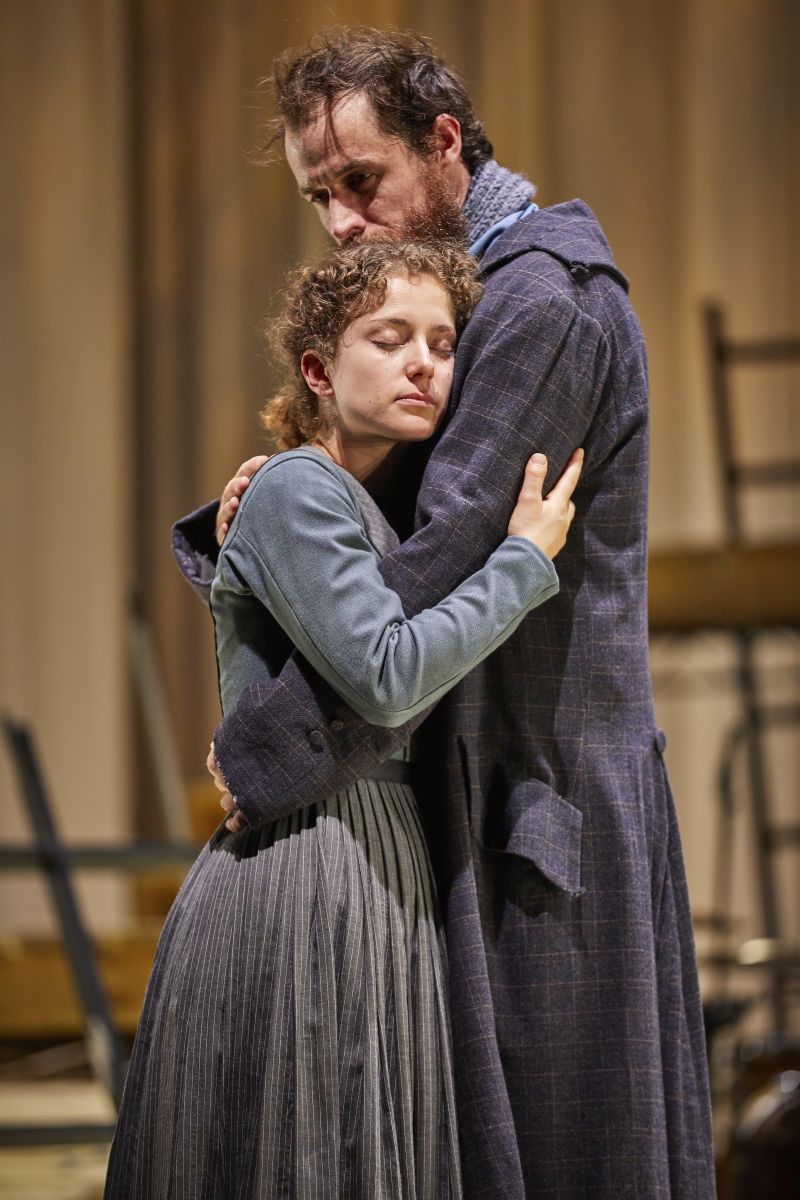 Duncan Harley reviews Jane Eyre @ HMT, Aberdeen.
Locking-up a mad spouse in the attic is rarely a good idea.
If she's not busy sharpening the axe, she'll likely be playing with matches and, as Mr Rochester finds out to his cost, the malevolent spectre in the loft is never likely to go to rest peacefully.
Indeed, pyrotechnics are to the fore in this National Theatre/Bristol Old Vic collaboration, which brings Bronte's Jane to life in a new adaptation of the novel for the stage.
It's difficult to say anything much new about Jane Eyre. I mean, Bronte covered just about all of the bases.
Set in the Reign of Mad King George, the story has been told and re-told endlessly in print – the original ran to 400 pages or so, three volumes and 38 chapters – and the tale of resilience against overwhelming odds has seen film, television and opera take up the challenge of re-telling and re-interpretation.
Somewhat refreshingly, this staged version takes the raw essence of the original and portrays the essential Bronte themes in an intense and often moving way.
The central theme remains Jane's mighty journey and, appropriately perhaps, the play opens with her birth.
Along her path to fulfilment we meet disillusionment, anger, grief and betrayal. Throughout however, Rochester's dog 'Pilot' – played with delightfully canine humour by a whip-stock brandishing Paul Mundell – reminds us that there is indeed such a thing as unconditional love. As Tim Delap's Rochester clumsily flirts with Jane, Pilot lends hilarity to the proceedings and lightens what is otherwise a largely gloomy tale.
Not that this is your standard period drama. Far from it! With a set fresh from flat-pack heaven and a delightful musical score including gems like Coward's Mad about the Boy, nothing about this production is at all standard.
Yes, the period costumes are to the fore and yes, we are talking regional accents here; but the dressing room is the stage and the Bronte words are neatly cocooned within composer Benji Bower's lively score.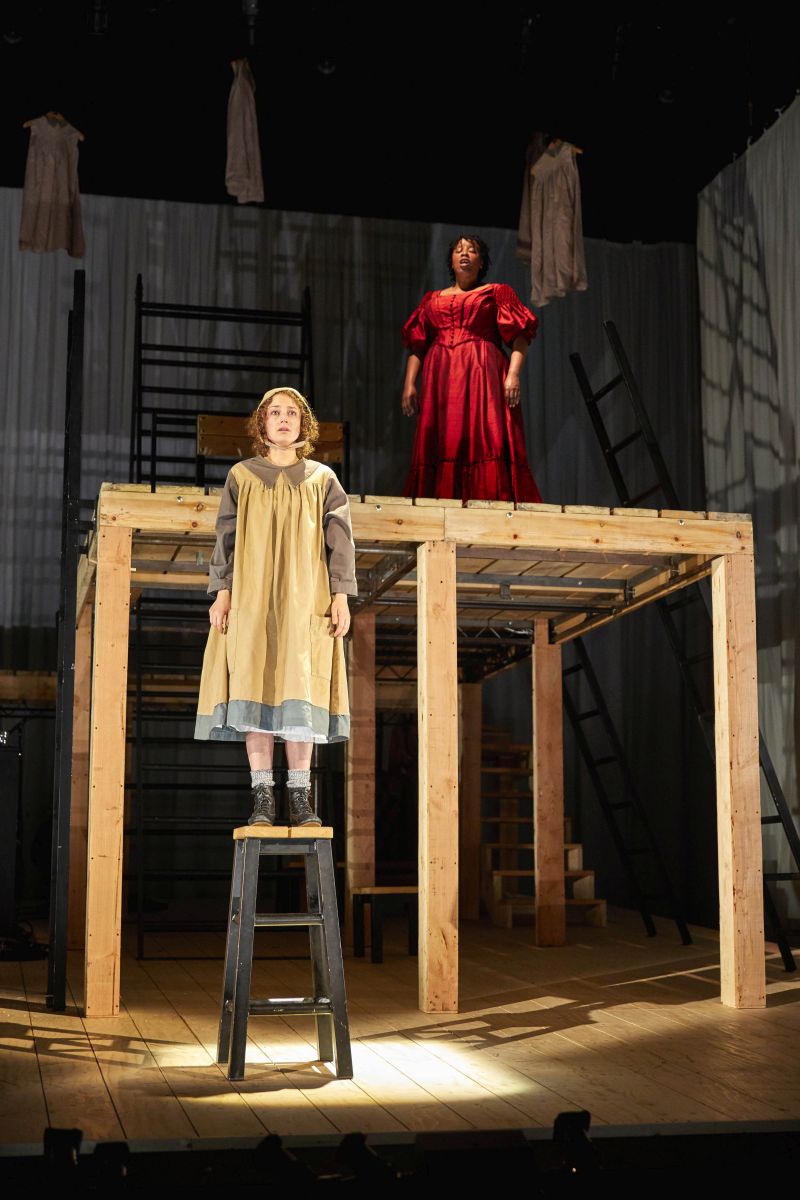 In a recent interview, Nadia Clifford – who plays Jane – explained to sincerelyamy.com that she wanted to make Jane as human as possible in order to allow the audience to relate to her. If last night's performance is anything to go by, she has certainly succeeded in this ambition and it would be difficult to fault her performance in any way.
Diva-wise, Melanie Marshall's violently insane Bertha Mason is central to this stage adaptation and her haunting presence as the mad -spouse-in-the-attic works splendidly. With a list of credits including Broadway and Guys and Dolls her musical pedigree shines through.
All in all, Jane Eyre is one of those touring productions which comes under the category of must see. Highlights include a distinctly un-Brontian set of loud expletives uttered by an unsaddled and severely rattled Rochester plus of course the rare opportunity to witness the on-stage pyrotechnics as Thornfield Hall burns to the ground.
Directed by Sally Cookson, Bronte's masterpiece plays at His Majesty's Theatre Aberdeen until Saturday September 2nd.