Craig Chisholm reviews Maximo Park and Pins at The Lemon Tree. Photos by Craig Chisholm.
It takes Maximo Park singer Paul Smith precisely one song before he needs to remove his jacket due to the heat inside the Lemon Tree as his band perform in front of another sold out crowd.
The amiable front man still cuts a dapper swagger even in his less formal shirt and is in talkative mood as he commands the crowd and engages them with his warm banter and boundless energy.
The Geordie band may not be at their commercial peak anymore but latest album 'Risk to Exist' still managed to crack the album charts at a very respectable position of 11 and it's obvious that they still have a devoted and loyal fan base – Smith even noting that Aberdeen is "as far north as we can come before people stop coming to see us".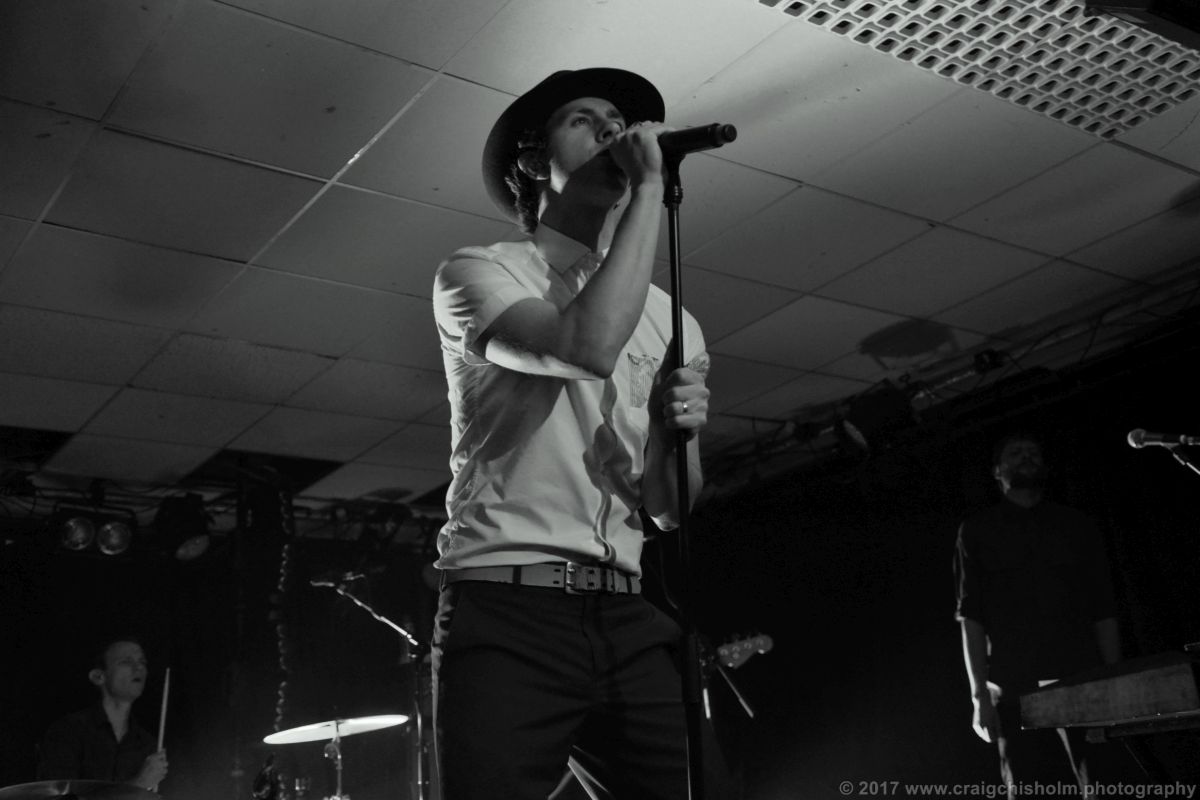 The set is, understandably, weighted heavily in favour of their latest opus with a good third of the set list plucked from it. The big hits are all there though – 'Apply Some Pressure', 'Books Over Boxes', 'Going Missing' and their biggest UK hit 'Our Velocity', which made the Top 10 a decade ago.
Before 'Questing, not Coasting' Smith self depreciatingly introduces it as coming from their "Dead and buried third album [Quicken the Heart]".
And it's that sort of modest humour that makes him such an engaging and likeable frontman.
Before 'Going Missing', he speaks about the time the band first played The Lemon Tree, supporting Bloc Party, and how they were given a pre-gig meal of chili from the venue – before joking that they never got any this time.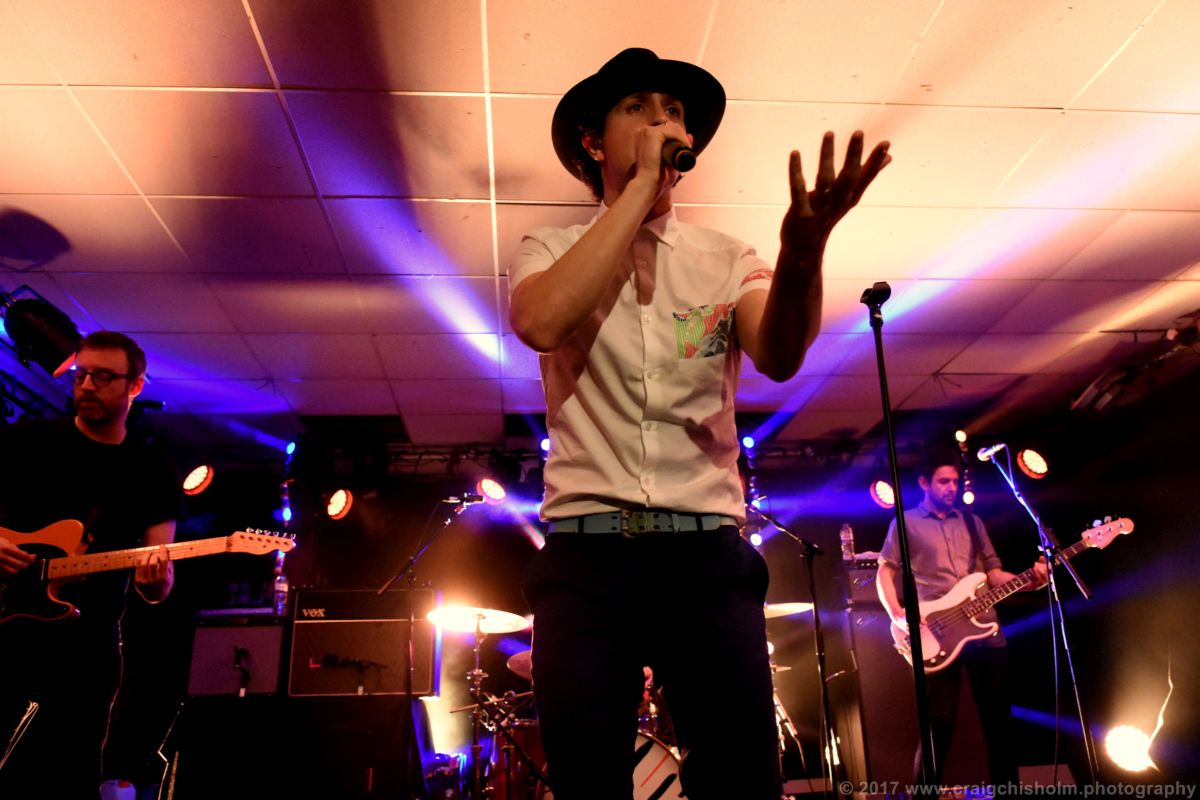 He also displays a bit of affection to the city itself – asking if the locals call it "The 'Deen", speaking of his trip to the Belmont Cinema the previous night. He comments on the architecture and the granite structures in the city centre – "So much Granite….. you should think of a nickname to do with that" he quips.
New songs go down well with the crowd, despite only having a week or so to familiarise themselves with the material. '
What Equals Love?' is arguably the poppiest song they've ever done, opening number, 'Risk to Exist' grooves along whilst putting across a political message and 'What Did We Do to You to Deserve This?' has late a 70s Nile Rogers guitar funk to it.
Opening the night are Manchester five piece Pins.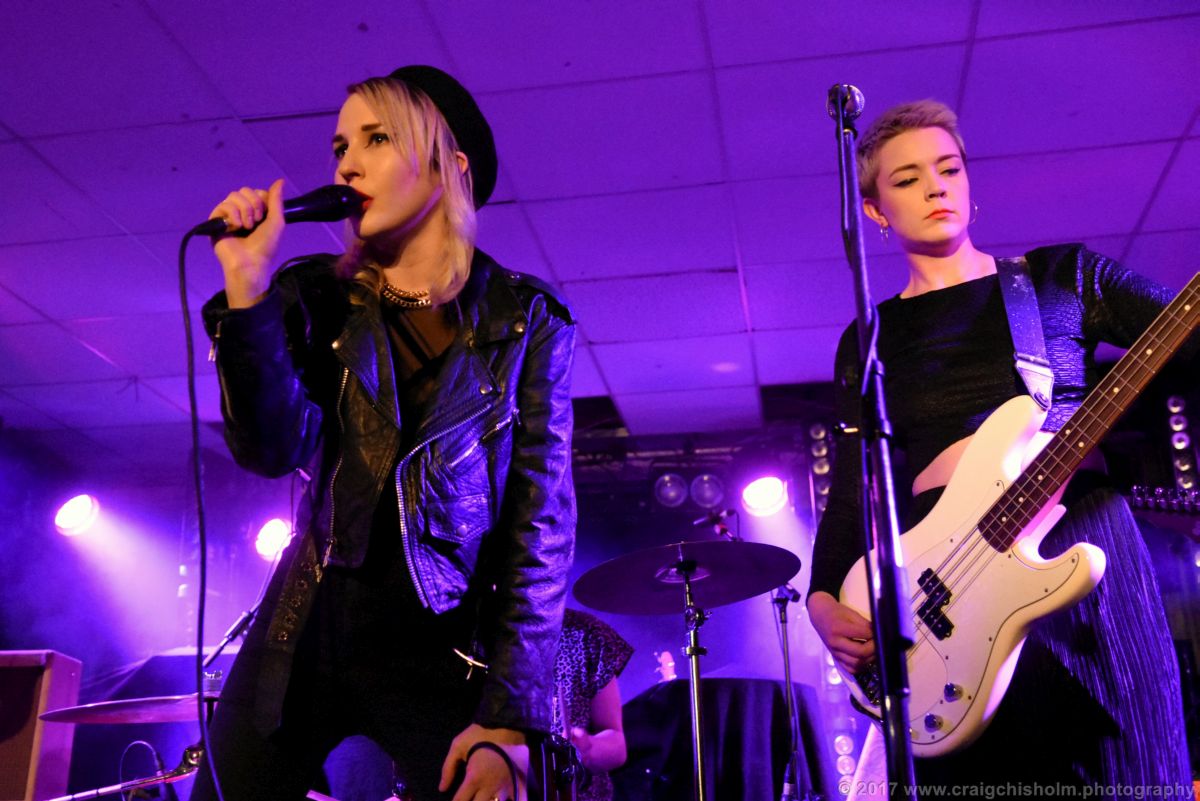 It's a lazy comparison but, being all female, it's hard not to compare them to other all female bands such as Warpaint, Babes in Toyland and, especially, Sleater-Kinney in both sound and looks.
But once that lazy comparison is out of the way there's a lot more to see and hear in the band.
Their look and sound is the sound of punk and post-punk Manchester – The Buzzcocks, Joy Division – before it funked up and spaced out with Baggy in the late 80s.
It's the look and sound of shade wearing Brooklyn indie bands, influenced by CBGBs and Bowery punk of the mid-70s.
And it works – it sounds, and they look, amazing.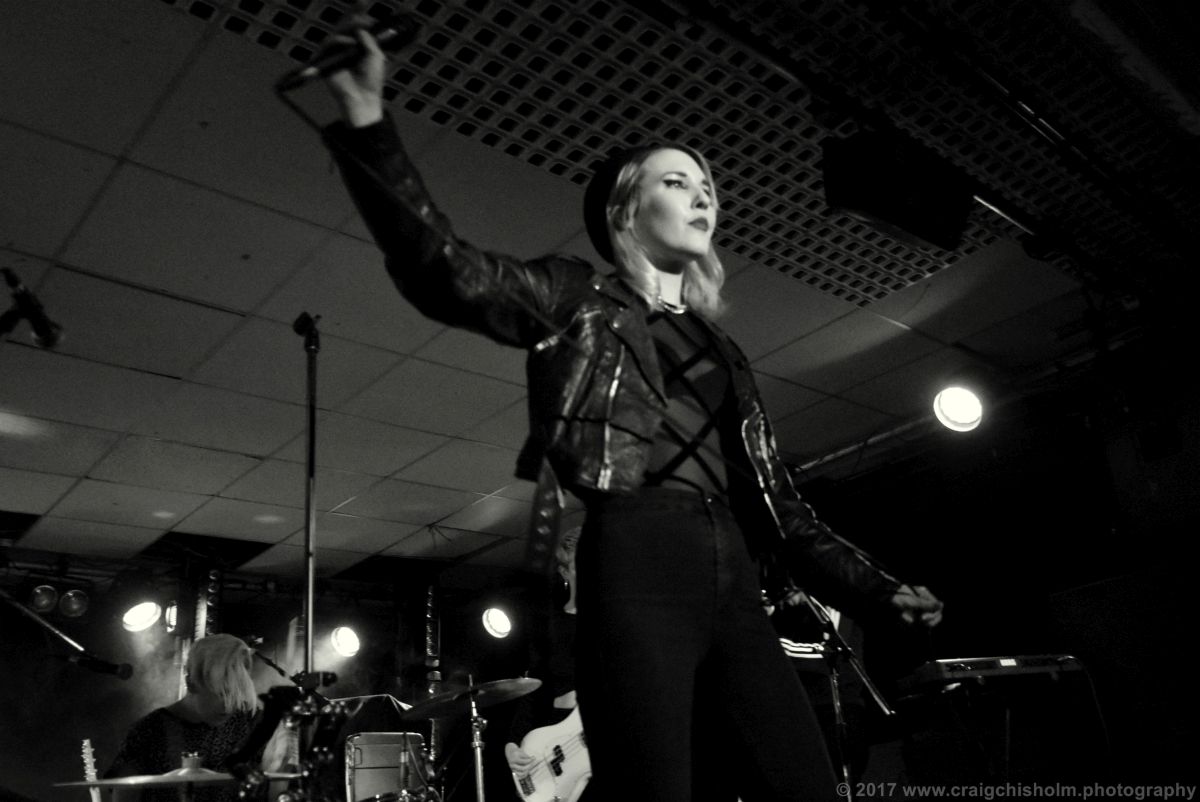 Frontwoman Faith Holgate is confident and driven and especially bonds on-stage with the frantic energy of guitarist Lois MacDonald whilst the rest of the band provide a solid and dependable groove for them to paint their sounds over.
From the moment that Pins hit the stage till the moment that Maximo Park depart it nearly two and a half hours later to be a good night for the paying punters and should either band return they will no doubt be received with the same aplomb as they were tonight.
Comments enabled – see comments box below. Note, all comments will be moderated.