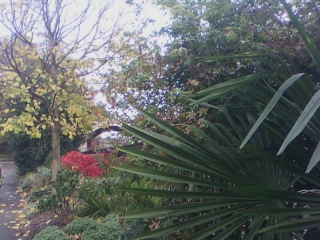 A Photoessay by

Earl Solomon

and

Suzanne Kelly
Autumn is surely one of the best times to experience Union Terrace Gardens.
The leaves are changing colour; the air is cool but very clean (that's what trees do), and in this unique valley garden people are enjoying themselves.
.
We spoke to Gaye who had been cleaning up rubbish on the morning of the 29th October.  She had been down earlier with a group of school children who had planted bulbs.
The variety of plants and flowers in bloom even at this late stage of the year is an impressive draw to many, and we were far from the only photographers there Saturday. 
Many were Scottish; some were Dutch tourists.
.
We looked at a tree we both particularly like – the 'Friendship Tree'.  This is a Madagascar Cedar, known there as The Tree of the Gods.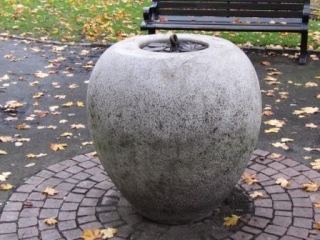 It was a gift to Aberdeen in the 1970s by the Indian High Commission, and the then Provost, James Wyness, attended a planting ceremony with His Excellency the Ambassador.  
It has delicate, long needles and is a very attractive tree, although it seems to have had its top badly pruned (or perhaps it was an unfortunate accident during a storm). 
It is a nice addition to the other ancient, listed trees.
.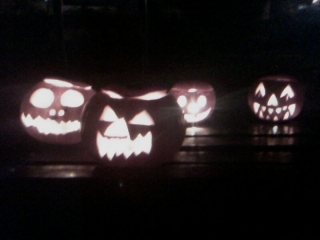 How very different the garden was on the night of 1st November. 
It was the scene for the Pumpkin Parade. 
Dozens of carved jack o'lanterns were lit up and gave the park a very atmospheric Halloween feeling. 
Many children were present, and spent a happy hour or so running around on the grass.
.
This park is perfect for this city. It is its city centre lungs; it is the city's green heart and it doesn't need a heart operation. It needs to be better manicured and for its animals and flora to be respected.
And that is all it needs.