As the Aberdeen Press & Journal gets into the festive spirit by announcing on its front cover today that 'there ain't no sanity clause' and it's dangerous to encourage children to believe in him, Old Susannah aka Suzanne Kelly marvels at Damian Bate's organ yet again, and how it has seized the spirit of good will with its attack on Father Christmas.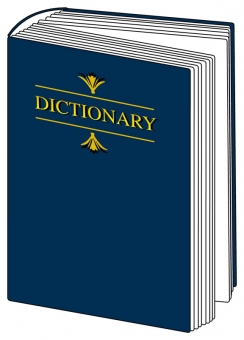 At this time of year, it's important to realise how lucky we are, and to think of those who are less fortunate, who suffer, who are abused.
Imagine spending your days in a no-hope situation. A tyrant forces you to do things against your better nature. You are humiliated on a daily basis, and people openly laugh at what you are doing.
Let's take a moment then and pause. We have our problems. We might have money and health worries. It's freezing cold.
But at least we don't have to write for the Press & Journal and Evening Express under Damian Bates and Sarah Malone Bates.
Some poor soul had to write the infamous 'TRAITORS!' article back in the early days of Trump's planning campaign depicting councillors who dared to vote against the unprecedented Trump golf plans.
Some idealistic young thing who years ago dreamed of a career in journalism now takes orders to write articles praising Damian's wife's forays into running a 5 star resort (or is that 6 diamonds – as Turnip awarded himself a few years back?). Imagine the overpriced coffee, the clunky 'temporary' clubhouse where the invented 'Trump family crest'* asserts itself on every piece of furniture, paper serviette and presumably loo roll too.
And you have to submit copy saying it's fabulous.
While you are instructed to write yet another review of MacLeod House and its beautiful concrete fountain, all around you local writers are firing off Freedom of Information requests, digging into Companies House files, and uncovering stories which actually constitute investigative journalism while you try to find 250 words about why the chicken supreme is worth £40 per head, all the while ignoring the giant plaque staring at you through the clubhouse windows proclaiming that you are on the world's largest sand dune system.
You might like to say something about this being a blatantly untrue fabrication – but you don't really dare to do so.
At least you get paid for it. Rather like those girls around the harbour. At least they don't have to put their name to their handiwork. And quite understandably, many of the AJL articles go without anyone claiming a byline.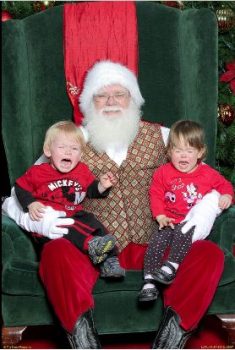 And now this week one of you was handed an arcane, clearly deliberately provocative piece from two academics who believe perpetuating the Santa Claus fable is akin to child abuse. 'Give me a front page story on Bad Santa' Damian or one of his minions told you.
And you did it, didn't you?
Did you care this angle has been done before? Was what you were going to bring to the argument so brilliant you didn't care? Maybe you were happy to get away from Trump for a little, or you were happy to try and forget the real news stories in our area that a reporter would want to cover – Marischal Square and its genesis, who is linked to who in the curious companies Sir Ian Wood and others still keep afloat even though (theoretically) the Union Terrace Gardens parking lot scheme (for that was all it really was) is dead in the water.
Maybe you don't want to think about the fact your newspaper (for lack of a better word) will soon need to metaphorically tug its forelock at the city council: what other newspaper would even remotely consider taking a free rent from a city council? Can you even keep track of the number of city council stories and dealings that should have been investigated by the local printed press?
No, you are now going to Google elves, Santa, and present your findings on the new throwaway theory Santa is Bad Santa. Someone else is going to look into Muse, Trump, Inspired, fraud inside the council, etc. etc. But not you or your fellow Aberdeen Journals writers.
And Result! Good for you!
The Facebook P&J page has hundreds of hits on this story. Of course most of them are ridiculing the fact your boss put this on the paper's front cover, and some are angry that young children will see this and dissolve into tears – thus spoiling photoshoots for your next 'adorable tot' competition. Hits matter on Facebook to your boss – even if the paper is not exactly flying off the shelf. You may well put this into your cuttings book – another front page story for you.
At least it beats the brains out of having to type for the umpteenth time 'breathe fresh life into the beating heart of the city' and such. How do you breathe into a heart anyway?  How fast can you as an Evening Express reporter type the phrase 'vibrant and dynamic?' Do they pay you for the word much as some other professionals are paid by the hour?  I've always wondered.
Maybe someday they'll give a Pulitzer for incisive, pithy front page stories about the Tooth Fairy's negative psychological impact on children. Perhaps that brilliant headline your paper used when a young man was missing 'search called off due to unforeseen circumstances' about a no-show psychic should have received more acclaim – how the family must have laughed! But not today.
Just maybe your Father Christmas article will lead to bigger and better – there is no shortage of crackpot experts with degrees who write ridiculous papers to get noticed – not that the attack on the Santa belief wasn't a serious, scholarly work. You'll find them – or Damian will find them and tell you to write up an op ed. Can a piece about the Loch Ness Monster be that far off now? I guess we all aspire to something.
perhaps time for you to pick up an actual newspaper and see what other writers are doing
So, many of us who contribute to Aberdeen Voice will keep doing the work you're too busy to do. We'll keep revealing that despite Trump's declarations to the contrary, he was definitely seeking compulsory purchase orders against his neighbours. That was an AV scoop, and it doesn't seem you picked up on that.
Guess it didn't have the gravitas a piece on the Easter Bunny will do when you write it.
We revealed the literally cozy relationship between the P&J and Trump International Golf Links Scotland. We found out how much money from the public purse was spent promoting the risible UTG project. Did you like looking at those lurid images of the ridiculous ramps arching over an impossible landscape of trees and open air theatre month after month?
You've gone all out to help the council (usually).  Remember the Evening Express story designed to lend creedence to the city's plans for killing the Tullos Hill Deer?  The deer were going to be killed to plant trees on Tullos despite public outcry to just leave the hill, wildflower meadow and deer alone.  The trees aren't growing, but the deer are dead.  Your paper helpfully announced 'Two Deer Found Dead Ahead of Cull' – implying the poor creatures needed to be culled for their own good.  Then I found out it was fully two years before the cull was proposed that the deer were found dead of unknown cause.  Your paper never did cover my story that deer had clearly been slaughtered in the Gramps – severed limbs were found.  The preposterous claim Ranger Talboys made was that the deer must have been killed somewhere else, then the poachers marched up two different hills to deposit the limbs.  I guess there wasn't room for any of this as well as another review of MacLeod House.  The 'cost-neutral' tree scheme Peter Leonard of ACC forced on the taxpayer has now cost a five-figure sum – obviously that's not newsworthy to Damian.
As I write, it's nearly 6pm – knocking off time for you, or perhaps time for you to pick up an actual newspaper and see what other writers are doing. Does it bother you to read Monbiot, Rob Edwards, people who care about corruption, the environment, the threat Trump poses to world stability – or are you genuinely content writing about the latest P&J sponsored award show held at the AECC and who won a golden cabbage or whatever it is given out that helps generate advertising revenue and PR for your stable of publications?
From the rest of us, we feel sorry for you. It's not news you're writing. It's not investigative journalism your paper offers as a norm. You are sucking up to your advertisers (remember when a certain diminutive housebuilder reportedly threatened to pull his advertising if you ever wrote a critical piece on him again? I do). The press should serve as a check and balance on the council; in the P&J's case, the council's cheques for ads total £200,000 a year, and press you into service.
Adios to ideals; to dreams of reporting and investigating, or choosing what stories to follow. The rest of us feel your shame, and we pity you. This has taken enough of your time though, and you will likely have a beautiful tot or beautiful bride layout to work on.
Some of us managed to believe (or half believe) the Santa Claus/Father Christmas mythology without it turning us into megalomaniacal would-be fascist dictators, preening newspaper editors whose Facebook page consists of a series of selfies and little else, or a woman in a job over her head who will do anything for money, however much that means swallowing racism, sexism and nationalism – just hypothetical examples of personality disorders, mind you.
I am very thankful. Thankful I am never going to work for you or those you serve.
STOP PRESS:  Be sure to take your children to Santa's Grotto at the Trump International Golf Links Scotland; if you're going to scar the offspring for life, do it somewhere where they know about great big men with odd hair promising lots of gifts to people who do what they are told to do (even if those gifts never materialise). A tenner a tyke.
Comments enabled – see comments box below. Note, all comments will be moderated.
[Aberdeen Voice accepts and welcomes contributions from all sides/angles pertaining to any issue. Views and opinions expressed in any article are entirely those of the writer/contributor, and inclusion in our publication does not constitute support or endorsement of these by Aberdeen Voice as an organisation or any of its team members.]