Old Susannah tries to get to grips with the newspapers, the actual news, and council-speak.  By Suzanne Kelly.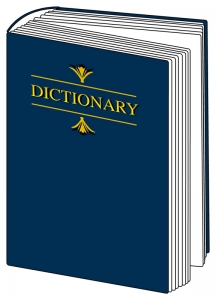 Tally Ho and Happy New Year! Old Susannah's had a bit of a holiday break in London and New York, but is back in the Deen and looking for news in all the wrong places.
All major world cities have their problems – New York, London – even Aberdeen.  It's how these problems are dealt with that show the intelligence, logic, and well
class
of a city's government.
New York at Christmas has subtle holiday lights, but all the stores (particularly 5th Avenue ones) do their best to have creative, exciting, individualistic window displays.
This just makes things look non-uniform and that's a bad thing of course.  If only there were some giant red balls and uniform lights overhead to herald the presence of the New York Government.  Better still if such lights would fall down now and then  for a bit of drama as well.
There is a policeman on every corner of 5th and people are well behaved as a result.  Our streets are of course 'livelier.'  How sad.  No one is allowed to use the streets for fighting/throwing up/robbing/ rolling around drunk in while the police stand idly by.  Here in Aberdeen there is more freedom to indulge in these traditional holiday past times.
Iconic landmarks such as Manhattan's statue of Atlas, Ice-skating rink and the Christmas Tree just demonstrate how stuck in boring tradition NYC really is; hardly anyone comes to see these things.  I'd like to see a few buildings levelled (maybe the Chrysler and Empire) and a gigantic concrete public square created – that's clearly what's needed to revitalise NY's dull city centre.
London's  Soho was absolutely packed with people, music venues, and restaurants.  Believe it or not, the local shops don't all close at 6pm; some even close when they feel like it.  Trash collections are regular, and I found myself missing my overflowing Torry communal wheelie bin with its broken lid and binbags torn open by hungry birds.   There weren't even any sofas dumped on the streets to sit on.
In a not very vibrant or dynamic tradition, the Geoffrey Museum had  its annual  display showing how households used to look in times past for Christmas.  This tedious attraction could have done so much better if a monolith had been built on its historic front lawn.
You'll never believe me, but in London's massive Richmond Park (again just wasted space filled with lots of grass and trees) there is actually a deer park.
I suppose the biggest disappointment in New York and London as compared to Aberdeen  is the scale of waste.  New York has its (comparatively) massive Central Park and there are long stretches of coastal lands on nearby Long Island.  No one's proposed any football stadiums, giant forests on the dunes, or turning the place into a giant golf course resort.
London has more parks than you could count that are filled with little more than grass – which so bothers Councillor Stewart.  These parks  do allow food kiosks and restaurants, something our City is far too cool to allow in Union Terrace Gardens (well, at least not until we build something over it first).
New York has great sports teams, but it's not following our lead.  The Rangers continue to play in the outdated Madison Square Gardens rather than building something new outside of Manhattan.  Mr Milne could teach them a thing or two.  It's almost as if people were fond of their historic sports venue and wanted to keep using it.  I think they're in denial – the thing doesn't even glow in the dark.
Finally an old building has been sensitively restored for re-use as a Native American heritage museum.  Doubt that made much money for any new-build businesses.  Shame.
You'll never believe me, but in London's massive Richmond Park (again just wasted space filled with lots of grass and trees) there is actually a deer park.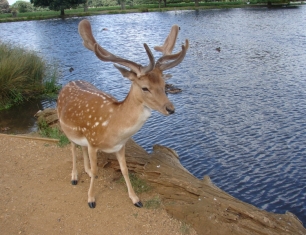 No, the deer are not there for people to have their dogs chase.  The deer I have to admit are sometimes culled – when absolutely necessary – after living a lifespan where they can eat, roam free, and live.
Note: They are not culled for reasons other than animal welfare.
No one is proposing to shoot them in order to turn their turf into a lumber-producing forest.  Some eccentrics actually go out of their way to come and see the deer, or 'vermin' as Neil Fletcher and others would call them.
London and New York should really take a page from Aberdeen's book and do much much more building in their empty green spaces.  The funny thing is that people actually choose to live near such places and pay more money for the privilege.
My one regret is that I missed the Christmas event in Union Terrace Gardens which by all accounts was a perfect afternoon.  The children loved seeing their artwork displayed; they loved the vermin – sorry – deer which had been brought in as a special treat.  The music was spectacular and everyone had a vibrant and dynamic time.  So my compliments to the organisers –  the Bothwell family and their friends, and to those who supplied prizes – Lush and The Artist's Pad on Castlegate in particular.
I was happy to have been one of the judges for the art competition which was a real pleasure if not a nearly impossible task.  Watch Aberdeen Voice for an upcoming display of the childrens' artwork and the entries for the Aberdeen Voice Union Terrace Gardens art competition – as soon as I can scan the 300+ items that were entered, that is.
But at this rate there won't be room for definitions, so here we go.
Blindspot: (compound noun; English) An area which cannot be perceived whether due to physical limitations or psychological ones.
Old Susannah begins to wonder if any of our local press realise that by 23 January the City must relinquish details to me of what land was sold to Stewart Milne companies and for how much money? If they are aware, they certainly don't find this revelation worthy of any space in their pages.
When I was travelling I kept up with local news via the internet – there were fascinating pieces on weather, a bit of vandalism, some bits of petty crime, another local store closed, and football games were won and lost.  But no word on Aberdeen Council being criticised by Scotland's Information Commissioner or on the looming disclosure of what property ACC sold to Stew at what price. Guess this just isn't as interesting as all the other stuff.
  seems northern Scotland can get windy in winter.  Who'd have guessed?
Still, by 23 January the City is meant to supply me with the info on Milne I requested a year and a month ago.
Let's see who publishes the next development besides Aberdeen Voice.
I also read Private Eye when I was away (although I usually find it far too critical of our elected officials and millionaires), and a small item reminded me that the National Union of Journalists was 'de-recognised' by the Press and Journal and its sister, the Evening Express.
A cynical person might think the owners of these papers want to keep a tight rein on any reporter who goes 'off message' and writes anything too critical of their largest advertising revenue sources.  I just think the P&J management don't want their staff to have to have the hassle of Union membership when they are so perfectly well remunerated.
Is there really any bias towards the powerful forces in the  City?  Just as  a matter of interest, a colour advertisement in the Evening Express supporting the 'phase 2 tree for every citizen' scheme cost the city c. £145.  A similar sized colour ad by those opposed to the tree planting and related deer cull cost over £700 (with 2 reprints in the Citizen).  Just thought you might like to know.
Festive Decorations: (noun) holiday-themed lights, banners, etc.
Well, the City's outdone itself this year.   From 21st November 2011 to the 5th January 2011, Aberdeen City Centre was festooned with festive lighting and decoration.  Of course some of the lights came down almost as soon as they went up; seems northern Scotland can get windy in winter.  Who'd have guessed?  (Note – this historic pattern of high winds will of course be no object to planting trees on Tullos Hill, even if a Forestry report says wind is a problem there).
  I have my own theories about what the giant, over-sized, totally out-of-proportion red balls symbolised
According to the City's website 'Other communities around the City also take part with their own festive lighting on lamp-posts.  Aberdeen's main thoroughfare (Union Street) is the centre piece with 11 cross street lighting all with a Christmas theme.'
I was surprised that Christmas was the theme for the beautiful lights on Union Street – I'd have thought the City was supposed to be non-denominational.  But I saw the light.  The decorations on Union Street show pictures of presents, toys and sweets – and buying stuff like that is the true meaning of Christmas after all.
I have my own theories about what the giant, over-sized, totally out-of-proportion red balls symbolised, but perhaps I'll keep that to myself.  I look forward to watching them fall down again next year.
Jargon: (noun) vocabulary which is not recognised in the mainstream, is hard to decipher, and which may be deliberately exclusionary.
Next week I intend to look at upcoming budget/financial actions our fair city may be taking.  Believe it or not, I am not always convinced their financial skills are as good as you might think.  If anyone can help me decipher  the following paragraph which I found on the ACC website, then please get in touch:-
"There are also other projects currently active that will produce efficiencies for all Services, i.e. ICT infrastructure and connectivity, procurement revisions, etc. The ICT infrastructure and connectivity work is delivered solely by Service Design and Development and therefore is not included  in the above listing. The projects listed above all fall into the category of technology enabling making change happen."
It sound absolutely wonderful, but I haven't a clue what it means.  It's from an older document covering finance and budget.
Is it  possible that a lack of straight-talking is confusing issues?  No, I thought not.  I guess I'm just not 'falling into the category of technology enabling making change happen' as naturally as everyone else must be doing.
Final thought:  Children in Need:
Spare a thought to those who don't have the things they need this season.  Take the case of Stewart M.
Stewart, aged fifty-something years, will not have a happy holiday season (or any kind of happy season) without some help.  A mere 7.8 million pounds will give him the toy football stadium he wants.  Next year he may also buy some toy players to go in the toy stadium if it's not all been thrown out of the pram.  Please give generously.
Another Final thought:  Electoral Roll:
Live in Aberdeen?  Want to vote on the future of Union Terrace Gardens?  Make sure you are registered to vote before 10 January.  IF you are not on the electoral role, follow this link and register:  http://www.grampian-vjb.gov.uk/clients/GVJB/flexviews/core/assets/pdf/er/voterregistrationform.pdf
em