Voice's Old Susannah takes a look over the past week's events in the 'Deen and beyond. By Suzanne Kelly.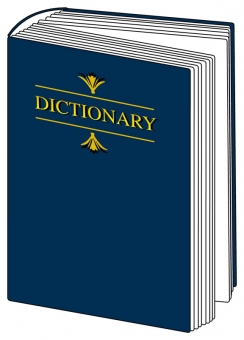 Tally ho! Or not as the case may be. The SNP decided not to vote with the Conservatives on the proposed fox hunting amendment. This would have allowed people to resume the sporting life of chasing foxes to exhaustion to be ripped apart live by dogs. Some say this was set up as a test to see who would align with who on votes, and the Conservatives were outfoxed. Either way, it's a sad day for good old-fashioned healthy tradition.
Elsewhere Denmark fights to uphold the Faroe Islands tradition of butchering far more whales and dolphins than can possibly be safely eaten (by those who'd want to eat them in the first place; I prefer puffin and swan).
Some find Denmark's position a bit at odds with their EU obligation to protect marine mammals. But first things first, how's a Faroese boy to become a man without a good hearty bloodbath on the shores?
Sadly, a collection of protestors showed up in London the other week to protest against Denmark, which seems to think arresting Sea Shepherd personnel and impounding their vessels indefinitely also fits in well with EU law. I joined them as I was there; it's almost as if they all believed that culture was less important than animal welfare and EU laws. Funny lot.
I also visited one or two London BrewDog spots to try the local beer cocktails which vary from bar to bar. The finest cocktail remains the Aberdeen flagship bar's Jackhammer Margarita. Perfect for these nearly warm Scottish summer nights.
Old Susannah escaped from the vibrancy and dynamism of Aberdeen for a bit and went to London and the south. At times I needed to use this cream called sunblock; apparently there are parts of the world where you might get too much sun on you. Who'd have guessed. I dropped in on Rock n Roll Rescue in Camden; the proprietor is my old friend Knox from The Vibrators.
If you have any old clothes, music or memorabilia, Knox would be delighted to hear from you. Contact him here: (The original Vibrators line up plays in London on the 31st July; am hoping for a tour).
Alas! Another culture/heritage icon is in a spot of bother. After postponement upon postponement, it looks as if the Pullar clan are in hot water over their convenient failure to remove leader nets from our waters, thus catching more wild salmon than they should have. They claimed that supposed bad weather made them break the laws 9 times in their favour, for health and safety reasons.
Oddly, there don't seem to have been any days when it was too rough to go to sea to put the leader nets out; it's only been too rough to take the nets back in.
While they claim the heritable, traditional right to net wild salmon, it's funny though- they don't use traditional nets. Where a small scale traditional operation once caught small numbers of salmon, the modern, non-traditional system of catching the poor creatures uses vast complicated systems the Pullar ancestors never dreamed of. Innovation is good, as long as it doesn't make you give up your traditions.
what's wrong with a little good-natured racist banter Trump might wonder?
"It's our right/tradition/culture/heritage" seems to be the cry of the fox-hunters, Pullars and butchering Faroese.
When I was travelling, Donald Trump's presidential nomination got off to a bang-up start.
He's going to keep all those drug-dealing, raping Mexicans out of the US. He'll even build a wall between the two countries. Some cynics think he wants to keep them in Mexico where they work making his luxurious clothing line. Businesses are dropping links with the hirsuit typhoon with alacrity. But not Aberdeen Sports Village.
Trump Golf International Links Scotland's logo is proudly displayed on their page. I'd love to know how much money Trump gives them, and I'd love to know how much money we taxpayers give the Sports Village as well. Doubtless my request to them to end their sponsorship will be dealt with swiftly. In other words, a petition might be launched shortly. Watch this space.
So, what's wrong with a little good-natured racist banter Trump might wonder? Unfortunately, the trouble with a little racist teasing is that people here are doing it to families travelling on trains. Men beat up women who speak with English accents and visiting sports stars get beaten up by yobs. So if Aberdeen Sports Village don't see the problem with aligning with racists, they would seem to be in good company with some of our fine citizens.
Of course, this kind of light-hearted racism is no obstacle to keeping an honorary degree from Robert Gordon University, especially as it was handed over in person to the Donald by Sir Ian Wood.
It would be nice to think the Village will re-think its position. A sincere apology from Trump would also be nice, but there is as much chance of that as Sarah Malone inviting me for a round of golf .
Apologies, as long as carefully worded and checked with legal departments are wonderful things. They can help you keep your job. They can make for good press releases. The only thing they can't do is undo what is done. And with that, herewith some definitions.
Apology: (English Noun) An expression of sorry or regret
Pity Sir Stephen House, head of our ever-changing Police Scotland force. He had the sad job of issuing an apology on the force's failure to investigate a reported car crash. This had fatal consequences for a woman who lay injured for three days next to her dead partner. But Sir is sorry:
"Firstly I want to apologise to the families of John Yuill and Lamara Bell and to the people of Scotland for this individual failure in our service. Everyone in Police Scotland feels this most profoundly.
"Our duty is to keep people safe and we've not done that effectively on this occasion, with tragic consequences, and I want to apologise to everyone for that. 
I completely understand the level of concern being raised about the circumstances surrounding the handling of the incident of the crash near the M9 slip road at Bannockburn and, in particular, Police Scotland's response to information received. That we failed both families involved is without doubt."
So, it's an individual failure, but everyone in PS feels badly about it. That's nice to know. Just for the record though, the duty of PS is to uphold the law, do so equally and fairly. Not everyone is happy with Sir's fanatical devotion to stop and search targets, his unilateral arming of police on patrols, or how data protection is getting just a bit lost in the sauce as spying on people routinely is on the up.
Must be hard to have to read out a statement. If only there were something Police Scotland and its head could have done to make sure its resources were robust and officers were employed where needed. If there had only been some warning signs that the new all-encompassing force and its local call centre closures were problematic, I'm sure the kindly, understanding man who issued that statement would have done something with his powers.
I'm sure the apology that Sir Stephen issued to the press is good enough
Of course it slightly weakens his apology that he says the new system and his leadership are not at fault; enjoy a lovely video clip of Sir Stephen here. He's got a job to do, he provides leadership.
Just because the call centre system is failing, centralisation's value is questionable or the leadership has failed it's no cause for his resignation. He's sorry – but not that sorry.
Denial: (Eng Noun) Negation of any culpability, responsibility or involvement.
Two young people are dead; one could have been saved. Two children are orphaned who didn't have to be. Things happen.
It's not the fault of Police Scotland, or its head Sir Stephen. They were told that a car had come off the motorway which they didn't bother to follow it up –or even record. Three days later, a second call came in, and when they did bother themselves to stop spying on people and searching juveniles long enough to investigate, they found a dead man next to his dehydrated, dying partner.
I'm sure the apology that Sir Stephen issued to the press is good enough for all the people concerned and that should be the end of the matter. As he also explained, while they're all very, very sorry, it wasn't really his fault:
He said:
"We're in the middle of massive change in our call-handling. It's been going on virtually since day one of Police Scotland and it's still going on and it has some way to go.
"I remain confident and convinced the reform we're pushing through is the right way to go and provides a more efficient and more professional service. The tragedy is that I'm saying this against the background of two people who have died and that's been our error which we've acknowledged.
"We do work within a budget. Our budget has reduced for the past two years and we're working to an ambitious savings target for this year." 
Ah, if not for the changes in the call handling and for the need to work within a budget. He'd love to help; but it was outwith his abilities to make the force he's in charge of do its job.
I digress, but I wonder what the Tayside branch of Police Scotland were doing over those three days. It would be wrong to wonder how many children were stopped and searched as easy targets while that car spent three days off the road. An experienced police officer who will soon resign puts the huge increase in stop and search at Sir Stephen's doorstep. This officer said:
"This guy [Sir Stephen] is a complete control freak. In the 20 years I have been doing the job I have never wanted to do another job until Police Scotland came into force… I am being honest, in all my time on the force I had never heard the words 'stop and search' in Scotland before Mr House arrived. 
"Up here we had policing by consent, this stop and search was an English phenomenon that he brought up from London. Mr House has brought a few of his cronies from down the road up to Scotland and they are ordering cops that they want ten searches every day. It doesn't take a rocket scientist to realise that all these searches are coming up negative because the officers are just searching anyone they see to get the figures up."
We continue to allow police to do this to children, despite the psychological expertise advising against it, and despite the presumption of innocence. In fact, the vast majority of people stopped (and a huge percentage are non white you'll be surprised to hear) have broken no laws at all. Herald Scotland reported:
"Frontline officers have contacted The Herald to complain about new practices within divisions and among officers who feel compelled to "massage the figures". In some instances, officers have been forced to search innocent people as they leave pharmacies and off-licences to meet targets, according to those who have aired concerns…. In the first six months of Police Scotland, officers conducted a record 310,784 stop-searches and recorded a 20% increase in motoring offences…." 
I guess stopping innocent people to get those target figures up to Sir Stephen's desired levels beats actually following up on calls. (Emergency callers are reporting unacceptable delays as well).
It would be wrong to wonder how many man hours were given over to snooping on our private emails and phonecalls while that woman's kidneys started to fail. Sir Stephen is going to provide 'a more efficient and professional service'.
Hard to see how he can improve on his stellar record – but we will be watching him. Am half tempted to write to Sir Stephen to offer commiserations over his budget woes. Must be awful. And he's got to get by on a salary that's under £208,000 per year. If only he'd had some previous indication that the new call centre wasn't working out.
I'm sure that the imposed searches, the routine arming of police, the target setting is all greatly enjoyed by the whole force, despite the fact they've taken 53,000 days off with stress.
By the way, Aberdeen will lose its regional call centre in September. Old Susannah had to call emergency services for an ambulance some months ago; even with regional knowledge and detailed instructions of where the injured person was, the ambulance nearly drove right past. I'm sure someone sitting in a call centre in Glasgow will know all about Aberdeen's back streets, pathways and parks.
So – we can expect more of the same then. Get ready to accept more armed cops, more unnecessary stop and searches, more red tape, increased centralisation – and less legal and human rights. At least we're all going to be safe. Result!
We've had the apology over this latest fatality, which wasn't really anyone's fault anyway, because they have to work within a budget. What more do we want? Let's see what they need to apologise for next, as they continue to eradicate 'policing by consent' from our vocabulary. Tally ho!
Comments enabled – see comments box below. Note, all comments will be moderated.
[Aberdeen Voice accepts and welcomes contributions from all sides/angles pertaining to any issue. Views and opinions expressed in any article are entirely those of the writer/contributor, and inclusion in our publication does not constitute support or endorsement of these by Aberdeen Voice as an organisation or any of its team members.]