Voice's Old Susannah casts her eye over recent events, stories, and terms and phrases familiar as well as freshly 'spun', which will be forever etched in the consciousness of the people of Aberdeen and the Northeast.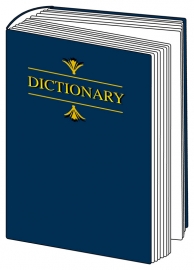 With a tear in my eye I bid farewell to ex councillor Scott Cassie; he's been sent down for a year.  No, not for the moustache, hair and other crimes against fashion, but for years of borrowing your money and mine at very favourable terms.  Over the years a large (but unknown) sum of or money has disappeared into a black hole and appears to have benefitted Mr Cassie.  As clever as they usually are about money, none of his Lib Dem political party mates knew anything about the missing money, even though it was going on for some 10 years.
My favourite bit of this tale is about an alleged forgery.
It seems someone faked the signature of an ex Garthdee Community Councillor on some accounts involved in the scams. The fact the woman whose signature was seemingly forged was partially blind, over 70, and no longer involved with the council were no barrier to the intelligence of the thief or thieves who thought they'd sign her name.
A year in jail for Cassie – but will there be an investigation leading to others going down? This would probably just be a waste of taxpayer money (and we can't have that); his lovely wife was cleared of knowing anything at all. Which is obviously true, say her former friends.
It would not be fair to expect our Council to figure out things any faster than they did. After all, there was the £50 million hole in the City's finances to deal with for one thing. Then more recently we had an enterprising social worker who decided she needed lots of goods for herself, and there is the council employee who has made off with a five-figure sum. Just because the thefts weren't picked up over the past several years is no reason to think Cassie wasn't on his own in the crimes.
It was very noble of him to become an independent councillor so as not to tarnish the good name of his former political party – which like everyone else didn't know anything was going on.  Obviously he had no intention of standing down – there was a street named after him, and all those people who needed his help.  And of course there was the money.  The way he continued to vote on important measures while siphoning funds shows a kind of dedication that few possess.
The fact that he often voted the same way as his former party the Lib Dems wanted just shows he had true conviction back then, just like the conviction he definitely has now. But don't lose any sleep – we still have enough money to clean buildings and erect statues.   With time off for good behaviour and his great character, he'll probably be back in his local this time next week.
Justice has come to two other people this week. First fox-hunting golfer Donald Forbes has finally been fined £750 for battering a wild, savage, giant, dangerous fox with a golf club.
As well as looking for a new place to play golf, Forbes might need a new job, since he is clearly rather confused and forgetful. First he told people he'd clubbed the fox. Then he said he didn't. Then he said he told the fox to leave his golf bag alone but the fox didn't respond (very rude fox).
Then the fox was transformed in his story into some kind of sabre-toothed tiger giant killer which he thought was going to kill him. Then he might have hit the fox. If he can't remember whether or not he inflicted the life-threatening beast with life-threatening injuries, perhaps he's too confused to continue in whatever job he has?
And spare a thought for child-battering Cove apprentice Matthew Brown.
Brown, 20 decided to head-butt a 12 year old boy some months back for daring to wear a Celtic strip in public. Brown will do community service and pay a fine, and is banned from his club. His barrister said that Brown's actions already had consequences. I'd never realised actions had consequences before this, and have made a note for future reference.
Anyway, time for a quick definition before I get my picnic hamper out for the Tullos Hill picnic this Sunday at 3pm – see you there I hope. We will be trying to see wildflowers and wildlife – or was that wildfires?
https://aberdeenvoice.com/2011/05/tullos-hill-ablaze/
Either way, Tullos Hill provides an iconic, vibrant civic heart in the countryside. However, it would be better if it had walk-on/walk-off access from all sides, and the unsightly Wellington Road were covered over, too. Perhaps we could have a coffee shop and some parking to go with the unwanted 40,000 trees?
We are supposed to think the trees will spell the end for the decades of arson that have flourished on the hill. If nothing else, the trees will spell the end for the orchids, deer and other wildlife that have flourished on the hill. Thank you Ms Malone. And don't worry – just because you are ramming this tree scheme down everyone's throat, no one will ever hold you accountable for any future forest fires or the destruction of the creatures which live there now; most of which don't even pay tax. If the arsonists are at work I'm ready – I've bought lots of marshmallows to toast.
Denial

noun 1. A river near de pyramids.
noun 2. a mental state characterised by refusal to accept facts. A childlike inability to accept a particular truth or truths.
Perhaps a few examples of denial will help clarify the word's meaning. Councillor Aileen Malone is in denial over her scheme to kill a deer for every citizen – sorry – plant a tree for every citizen.   She thinks only a cull will do – and she thinks the trees must be planted.
A few thousand people might be against her; the local community councils are outraged – but she knows best.  She recently told one of the local newspapers the cull would just go ahead and things would quiet down. Sounds like denial to Old Susannah. I was there at the Committee meeting trying to speak; so was a representative of Nigg Community Council.
HoMalone led the refusal to allow speakers to address the committee; she reminded me of a child putting its hands over its ears and singing when being told something it didn't like. Malone told the press that the committee:
"…hopes we can now get on with the scheme to plant a tree for every citizen, which we are desperate to do."
She may be a desperate creature indeed, but who exactly is really, really desperate to plant these trees? Is anyone in St Nicholas House just as desperate say to improve the schools, services, roads, care homes, run-down properties which this city has in spades? Apparently not. Malone's got her mantra 'a tree for every citizen' and nothing will stop it – not common sense, not fair play, not democracy, not openness, not arsonists, and certainly not community councils or deer. Got to admire her strength of will if not strength of character.
Another textbook example of denial comes from me, I am sorry to say.
The PR team backing the Malcolm Read Union Terrace Gardens scheme wants me to admit that they are right and the Friends of Union Terrace Gardens and I are wrong – well, about everything. I wrote to a Ms Zoe Corsi for information – I wrongly believed the majority wanted the gardens left alone, and I expressed concern over wildlife, and how Peacock had been treated.
She wrote back to correct my obvious error over the popularity of plans to raise the gardens.
It must be denial on my part, because I thought the majority of people in Aberdeen wanted the gardens left alone. Obviously such people just aren't clever enough to see how wonderful a shopping mall, international cafe and car parking will be – probably because we have no experience of these treasures. I even think the whole scheme is just a land-grab by the rich of a city centre real estate opportunity, so obviously my judgment is well off.
Anyway, I thought that since over 700 people objected to changing UTG in the recent local plan consultation (ugh – that word 'consultation' again) and less than 10 people wrote in wanting the gardens filled in that this indicated some kind of majority against the scheme. I also thought the initial consultation was flawed – but it still showed people want the gardens to stay as they are. Ms Corsi's attempt to straighten my flawed thinking out includes the following:-
"Firstly, it is incorrect to say that the majority of Aberdeen residents want the gardens left as they are. We are aware that friends of Union Terrace Gardens want to retain the gardens in their current form but we are also aware of the widespread support for the project.
"The consultation carried out in early 2009 revealed that just under 50% of the 11,000 who participated – less than 10% of the population – were very much for the project and of those who were opposed to it, largely based on erroneous information, the majority indicated they wanted change and felt the gardens were inaccessible and under-used"
You see – my understanding is 'erroneous information', and her information is correct. For those of you who like me think the gardens should stay as they are – accept it: we are wrong, and we are in denial. Should I send her an apology?
Quiz results:- ( from last week )
Question 1: Billionaire Sir Ian Wood had his photo in the Evening Express this week on the occasion of having been put on the UK's rich list.  He posed in front of a verdant green background ablaze with red flowers, against a dramatic Aberdeen city centre skyline.  Where was this eyesore, and what should become of it?
Answer: the eyesore Wood was in front of Union Terrace Gardens.  He may need some cosmetic work done – but the gardens should be left alone.
Question 2: Match the cartoon character in Aberdeen with their fictional counterpart
Reasons of space prevent me from giving the answers – which you all got right anyway.
Question 3: What percentage of £50,000,000 (the sum Sir Ian promises for his Union Terrace Garden parking lot) would £225,000 (the sum demanded not to shoot the Tullos Hill Roe deer) represent?
Answer: d.  0.5% (approx)
At the time of writing, none of our altruistic millionaires or billionaires have done anything to help.  One is probably busy putting most of his employees offshore to avoid paying UK tax, and the other notable figure that springs to mind is busy on a court case where he is seemingly trying to pay money to Aberdeen City over a land deal.
Question 4: Which is an endangered species:  The Tullos Hill Roe Deer or the Liberal Democrats, which were so badly wounded in the recent election.  Deer, Dems – or both?
Answer: The Roe Deer at least  have thousands of people who want to help them – the LibDems certainly have nothing like that.  We may see the end of this species yet.
Question 5:
(a) Tiebreaker (answer question of your choice):  How many Liberal Democrats does it take to change a lightbulb?
Answers included:
'that's not funny',
'we don't have enough money to change any lightbulbs',
'depends what David Cameron says' – and a few other answers which are not fit for publication – but are very funny indeed.
(b) Why did the LibDem cross the road?
Answers included:
'they were just moving to the right',
'they saw a mob of taxpayers and legged it' – and again other responses not fit for a family publication.
The winner of the competition has asked to remain anonymous – they are connected to the Council, and reading the Aberdeen Voice is a no-no.  But our Brewdog appointment is set.
Next week:  more definitions and some updates…