Voice's Old Susannah, thrown by the absence of interesting local news this week, takes us on a humorous diversion and challenges our grasp of local knowledge.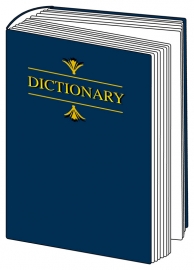 Not much going on in the Granite City this week.   There is the lovely new £120,000 statue of Robert the Bruce for openers; I have seen people gasping at awe at this wonder.
Some old Lib Dem was found guilty of hanging about in a dodgy part of town at night, apparently looking after the well-being of his younger constituents.
Then again, perhaps he was only after some votes or help with his polI.   There was also something about a deer cull, but I can't recall what it was.  Doubtless the Council have everything in hand.
Perhaps it's time for a bit of humour, and so here is the first (and maybe last) Old Susannah News Quiz.  The first correct entry drawn out of a hat wins a coffee date with Aileen Malone (to be confirmed), or failing that, I will plant a tree in my garden in the winner's name.   Or buy you a Brewdog (proof of age required.  Drinking to excess can cause health problems and leave you looking like some of our councillors.  Don't vote on important issues while drinking).
Good luck.  Actually – good luck to us all.
Question 1: Billionaire Sir Ian Wood had his photo in the Evening Express this week on the occasion of having been put on the UK's rich list.  He posed in front of a verdant green background ablaze with red flowers, against a dramatic Aberdeen city centre skyline.  Where was this eyesore, and what should become of it?
Question 2: Match the cartoon character in Aberdeen with their fictional counterpart
a.  Dolores Umbridge – in JK Rowling's Harry Potter novels Umbridge is described as short, squat, looking like a toad, and is often wearing pink sweaters (in an attempt to look a bit feminine).  She has iron-coloured curls, and works for the Government.  She is more often than not hurting the vulnerable and abusing her government office.  She wants to dominate everyone around her, and is a supporter of the forces of evil.
b.  Boss Hogg –  from the Dukes of Hazzard TV series and movie, this jumped up little man has his finger in every pie.  Greedy, scheming, unethical, always trying to own everything in the county.  Folically challenged, Boss Hogg often wore silly things on his head to disguise his baldness.  This short-of-stature villain was also short on morals and treated the police as his paid flunkies.
c.   Cruella deVil – a coarse, cruel, scheming woman out to destroy innocent creatures for her own strange fulfilment.  Willing to stop at nothing to achieve her bloody ends.  Frightening to children of all ages.
d.  Father Ted – who can forget grey-haired Father Ted and the rest of Craggy Island's inhabitants?  Father Ted, for all his scheming and quests for money, was always caught with his hand in the kitty, and was forever forced to explain financial conundrums.  "The money was only resting in my account" was his frequent catchphrase.
Fictional figures:
A.  Former Councillor Scott Cassie – he and his wife are helping police with their enquiries about a wee bit of missing money.  This didn't stop Cassie from voting on some crucial recent issues (I seem to think I saw him at the Loirston Loch hearing).  Alas, he will no longer have a street named after him.  However, there is a rumour that one of the Cayman Island Banks now offers a 'Scott Cassie Emergency Fund' account.
B.  Millionaire Propety Typhoon Stewart Milne – loads of money, just not enough to spend on improving AFC's team or – heaven forfend – to solve the deer cull crisis at one go.  Good at buying property at less than market value from our ever-vigilant City Council.  Value for Money indeed.
C.  The Nation's sweetheart Aileen 'Ho'Malone – Who can forget her brave stance on the deer cull issue?  She alone was not afraid to stifle Nigg Community Council (and yours truly) from speaking this week before the Committee she convenes decided to shoot the deer.  She is all hart, and with her doe-eyed stare, her inner compassion and honesty shine through.  I wonder if she has any fur coats?
D.  Go-getting Kate Dean – Planning supremo.  What can I say about this woman that hasn't already been said (or that would pass the censors)?  'I was elected to do a job, and I'm going to do it' was her rallying-cry during the cuts protests.  When she is going to start doing what she was elected to do (or resign) is anyone's guess.
Question 3: What percentage of £50,000,000 (the sum Sir Ian promises for his Union Terrace Garden parking lot) would £225,000 (the sum demanded not to shoot the Tullos Hill Roe deer) represent?  Is it:  a. 10%,   b. 1%,  c. .5%  or  d.  0.5%?
Question 4: Which is an endangered species:  The Tullos Hill Roe Deer or the Liberal Democrats, which were so badly wounded in the recent election.  Deer, Dems – or both?
Question 5: Tiebreaker (answer question of your choice):  How many Liberal Democrats does it take to change a lightbulb?  Why did the LibDem cross the road?
I trust you will all forgive me (or maybe you're glad) that I am putting in a shorter than usual piece this week.  I've been busy fighting the forces of evil, and in pursuing a Freedom of Information appeal, which may yet prove very interesting.  Can't say more than that yet.
But I can say thank you to those people in the media (Danny Law especially), all the campaigners (you know who you are), and the four brave  councillors who stood up for the deer.  One thing I will say is that the issue will not, despite HoMalone's wishes, go away.