Voice's Old Susannah casts her eye over recent events, stories, and terms and phrases familiar as well as freshly 'spun', which will be forever etched in the consciousness of the people of Aberdeen and the Northeast.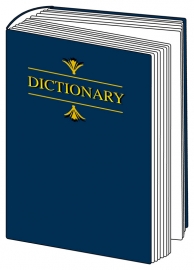 Old Susannah checked her mailbox every day for the past few weeks, but never did get the invitation to the royal wedding.
I still went to London – not to stand out side of the palace to look at two people kissing, mind you – but just to see some friends and catch up on the latest fashions.  Just as well I didn't go – I would have been wearing the same outfit and hat as Princess Beatrix (you remember the giant beige bow on her head?).
At the end of the day, I can safely say I was as emotional about the wedding as the rest of you .
Then it was time to vote.  The votes are still rolling at while I am writing; no doubt there will be some surprises.  Next year's election will be key for Aberdeen; if we can only persuade the talented, selfless, intelligent individuals we have in the City Council to stay in place, we can look forward to more of the same prosperity, open government, security and prestige that we have today.
You won't be surprised to hear that the Tullos Hill Roe Deer are still very high on every thinking person's agenda – on the 10th I will approach HoMalone and her Committee, asking for a chance to speak on the subject.
Theoretically I shouldn't be allowed to – the official papers for the Committee don't mention the deer (these people don't like mentioning deer, do they – whether in public consultations, or to the Torry Community Council).
No doubt they will let me speak, now that they know that Torry Community Council was bypassed in this sad affair and have unanimously condemned the cull.  Malone is quoted in the P&J this week as saying if the money isn't offered for fencing, then the deer die.  Still, she sent me an email saying the Committee members were going to vote on the cull.
It is almost as if she is not sure of what is going on.  Still, my being at the Council should give her and me a nice chance to chat and get to know each other.  I hope she will be very happy in the £60 million Marischal building at her new desk in her new chair, safe in the knowledge she saved the taxpayer £225,000 for fencing.
But on with some definitions….
POLICE STATE SPECIAL
Firstly, most of the police are simply trying to keep the peace and keep us safe.  Hats off to them.  A small minority however are working for the rich and powerful, and some are (literally) taking the piss – I refer to the young officer who tried to dilute his drink-drive urine sample with water – what would have happened to one of us had we been caught in similar circumstances?
Patronise:
1.  to support, fund, encourage – e.g. the Renaissance painters were patronised by the wealthy and powerful Borgia and DeMedici families.  2.  to treat someone as infantile or childlike, or as otherwise incapable of understanding – unusually used in a derogatory sense.
A few months ago, our Grampian police cars sported the Stewart Milne Company logo – people who saw these cars did a double-take and stopped smoking funny cigarettes for a while – and then conducted some research.
It turns out that Stewart Milne Group is patronising the police by actually giving them money for some form of initiative or other.  In return the police take Milne advertising on their cars.  I have never seen this before.  I think it is a great plan.  Perhaps the BNP can pay for some new riot gear/crowd control equipment?  Who knows where this patronising/advertising scheme can take us?
Coincidentally, a few months ago at the Loirston Loch development hearing, the cost of policing the brand-new stadium was discussed – and it was suggested that AFC would have to bear the costs of policing any events.  I almost thought a faint shadow crossed Mr Milne's shiny forehead at the words.  How unfair!  After all, the stadium will be to everyone's benefit: the locals, farmers, wildlife – so we taxpayers should be proud to contribute.  I may make an extra contribution and see if I can get the police to wear 'Old Susannah' or 'Aberdeen Voice' badges on their lapels – we shall see.  At any rate, it must have been my imagination, but at this suggestion of AFC paying policing costs,
Fast forward to 2nd May and the Press & Journal.  Our very own – or rather Stewart Milne's very own Chief of Police, has made a statement that AFC stewards can handle everything, and police are not needed.  I will have to take his word on this – he is the expert.  Any comments he made will of course be free from the fact that Milne has patronised the police.  No doubt a few stewards will have the same training, crowd control and knowledge of our local constabulary.  I would be quite happy for the police to continue their normal duties (ie contacting social activists about their activities and 'incidents' – see below).
Things are now so safe and violence free in the world of Scottish Football that letter-bombs are being posted to football managers, little boys are headbutted for wearing the wrong team's jersey, and behaviour at 'Old Firm' matches are reminiscent of candlelit suppers.
So yes, the police are being patronised by Milne.  This has no influence on them at all.  I wonder, though – why do I feel just a little patronised?
Intimidate:
Verb.  to attempt to frighten with threats; to coerce, to deal with political activists.
I hope we are all behaving and keeping in line; if not, you might quite rightly get a social call from the police.
This may be to help them with an 'incident' or 'inquiry' about protest activity, your taking photos at Balmedie – sorry – Trumpland, or your publicising the fact Aberdeen City has one or two empty buildings which could be used.  The police will show up at  some convenient time, and to let you know they are not intimidating you, they might talk to your friends and employer.
If you have been so bold as to speak to security guards, then you will have some serious explaining to do – or that's what some activists have just found out.  If this happens to you, you can always ask to go to the police station for a chat rather than having them in your home.  You can always call a lawyer and have them over should the police want a friendly word.  But you should never go public with such a visit – this might make the police involved look bad.  And we can't have that.
Opportunity Theft:
Noun – a type of petty theivery facilitated by ease of access to the desired objects.
One October about 2-3 years ago, I  found a wallet with a fair amount of cash – but the ID was in Polish, and I had no clue how to contact the rightful owner.  So I dutifully turned it into the Grampian Police Station.
A woman in the lost and found property section (just through the door on the left as you enter the station) took the wallet.  She didn't seem that keen to take my details, so I offered them.  I also asked her for a receipt, which she declined to give me – probably part of a cost-saving exercise so I thought.  Some weeks passed, and I called to find out if the wallet had been returned to its owner.  I spoke to a woman – I presume the same one who was extremely vague on  the subject.  "If the wallet isn't claimed, you can have the money" she said.
A few months after that a small piece in the paper caught my eye:  a woman working for the police had been arrested for…. stealing items from the lost property section.  Apparently she had been 'taking her work home with her' over a number of months.  I guess a girl's got to supplement her income somehow.  I have since found one or two other items – but if I can't find out who owns them, then I hold onto them.
I don't know what kind of sentence the woman received, but I am sure they will have wanted to make an example of her:  we can't have bad cops can we?
Military Manoeuvre:
Noun – to practice for battle conditions by scaring the bejesus out of the locals.  Perhaps the invasion of northern Scotland is much more imminent than we realise:  the armed forces are continuously staging 'exercises' in our airspace.
We need exercises – it helps burn fuel, increase the demand for military equipment, and thus stimulates the economy.
The truly vigilant jet pilot on exercise will be poised to intercept any aircraft in his path in the interests of national security.  If any oil industry helicopters should happen to be in operation during a manoeuvre, then they get what they deserve.  The military can hardly be expected to tell the civil aviation authorities that an exercise is underway – it would spoil the surprise.
Last July a passenger-carrying offshore helicopter was involved in a near-miss with a Typhoon jet – the jet pilot obviously mistook the copter for an invasion force, perhaps from Greenland or Faroe.  Good on him – you can't be too careful these days.  The cost of a Typhoon jet is about £90 million in case you're looking for a last-minute gift.  There have been a few multimillion pound problems with delays, technical difficulties and the like – but I can speak for us all when I say we are much safer with these jets looking for enemies in our airspace.