Voice's Old Susannah casts her eye over recent events, stories, and terms and phrases familiar as well as freshly 'spun', which will be forever etched in the consciousness of the people of Aberdeen and the Northeast.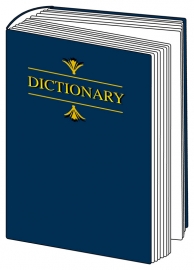 It was yet another event-packed week in Aberdeen. Some of us hunted for Easter eggs while the SNP, Greens and Labour were outside Marks & Spencers on Union Street Saturday, hunting for votes.
The public square outside of M&S served as an 'exciting, vibrant hub in the heart of the City' where people could come together – and it didn't even cost £140 million to create. Not quite enough concrete there, though.
Anyway, the Friends of UTG and the anti-deer cull lobby spoke to the assembled politicians and passers-by and generated a great deal of interest.
On the other hand, the (not very) Liberal (not really) Democrats were conspicuous by their total absence on the day.  Whatever party you can from, whatever cause you support – everyone was in agreement that Councillor West of the SNP was the life and soul of the party. Who could forget his warm smile, beard, black suit and friendly banter as he offered all comers a bright yellow SNP balloon?
The SNP balloon is filled with hot air, and is likely to burst sometime in the near future, probably on 5 May. Perhaps the LibDems were right to stay away – their popularity might have caused a riot.  However, at the time of writing on Monday 25th April, there is no sign in the Press & Journal that such lively debate, lobbying and protesting ever took place concerning UTG and the deer.
The night before I stayed up all night to watch the skies for a meteor shower (not much joy really,- just wound up very tired Saturday), caused by Comet Thatcher. If I understand the science correctly, the frozen, lifeless Thatcher left a massive trail of debris which we will all still experience for generations to come. I'm sure there is some kind of metaphor in this somewhere but I can't think what it might be.
Just one last thing – I owe a sincere apology to XXXXXXXXXXXX about my having XXXXXXXXX XXXXXXXXX. I am truly sorry; it was very very much out of character, honestly don't know what possessed me, and I obviously promise never to XXXXXXXXXXXXXX   XXXXXXXXXXXXXXXXX again. I have taken out a super injunction against myself, and will never mention XXXXXXXXXXXXXX again. Mea maxima culpa.  I will have one fewer BrewDog this coming weekend than last. Well, maybe not – it's down to London to see some old friends; apparently there is some big wedding on as well.
Now that that is all cleared up, onwards with a few more terms to define.
Innocent:
(adj – Great Britain) freedom from guilt or blame, not culpable.
(adj – USA) – suspicious, dangerous; a state of being which deserves incarceration without trial, redress, or contact with the outside world – which would normally be guaranteed by the Bill of Rights.
I mean, without Guantanamo, how else would we have found all of those Weapons of Mass Destruction?
After over seven years of detention in Guantanamo Bay for hundreds, it seems the United States, land of the free and home of the brave, might just have to admit to keeping innocent people locked up in Guantanamo. Files have surfaced which seem to show that about 220 of the enemy combatants' (or 'people' to you and me) were classed as dangerous terrorists but some 150 were innocent.
The rest of the world recognised this from day one of the camp's creation and the American refusal to allow legal representtaives in but the US was deaf to international pleas for mercy, basic human rights and the rule of law to prevail.
Dear George 'Dubya' Bush was largely behind the camp's existence and he and his aides came up with the strategy of calling the Guantanamo captives 'enemy combatants;' this was unique for two reasons: Firstly,  such a preposterous legal concept had never before been used. Secondly, no one thought Bush could manage a phrase with that many syllables.
Old Susannah might have tried to define a few tricky terms in the past but I'm not touching 'enemy combatant' with a bargepole.  I don't have a bargepole.
Guantanamo did manage to release some of the blatantly blame-free over the years and with their emergence emerged tales of degradation, abuse, suicide attempts, physical and mental torture.  But if you're innocent, you've got to accept this kind of thing.  Most of the inmates were guilty of being in Afghanistan or Pakistan at some time or other, so there you go.
Let us not forget:  if you want to preserve Democracy and Freedom, you've got to lock up a few 'folk' and torture them now and then.  I mean, without Guantanamo, how else would we have found all of those Weapons of Mass Destruction?  Remember, it's not torture when the 'good guys' are doing it – it's 'persuasion'. Of course, it could never happen here (we just let the US use our airspace when moving these people around on the way to be 'persuaded').
Bats:
(noun) protected species of rodent with flight capabilities; habitats of which are under threat.
(adj) slang for slightly crazy or unbalanced.
Scottish Natural Heritage sent me a letter ages ago, when plans for building in Union Terrace Gardens were first brought up, mentioning the presence of important birds and bats.
these guards sadly have 'visual impact' per our city experts, who  apparently prefer the visual impact of a suffering or dead animal
I understand from 'moles' in Union Terrace Gardens that the bats have been seen on recent evenings within the park.  It would be an awful shame if the presence of an EU-protected species of animal put any brakes on plans to build (another) shopping area in Aberdeen. Still, bats haven't managed to stall plans for Loirston becoming home to a giant, glowing football stadium.
Other old bats can be found hanging around other city-centre buildings, particularly around the Marischal and St Nicholas areas. Many of these are of the blood-sucking variety, and should be avoided at all costs. Some are undoubtedly rabid.
'Humane Cull':
(noun) a way of killing something – such as a deer – whereby you need not feel too badly about it, particularly when the killing is wholly avoidable; the use of 'experts' to remove life in a sharing, caring, 'humane' kind of way. The feel-good factor in destruction.
We are soon to have a cull (unless someone wants their political career to continue) of an unspecified number of the Tullos Hill Roe Deer, over an unspecified number of years. Cheaper than the tree guards which are successfully in use in Loirston Loch and Kincorth Hill – but these guards sadly have 'visual impact' per our city experts, who  apparently prefer the visual impact of a suffering or dead animal.
But don't lose any sleep, councillors – it is going to be a 'humane cull.'  Ms Malone and others might want you to think some sharpshooters pull a trigger and an animal will die within seconds. I would hate to burst anyone's balloon (except Malone's and West's), but this is what will happen to at least some of the deer…
I quote from a website called 'bluestar hunting – www.bluestar-hunting.com/bloodinmotion.html
Sensitive souls may wish to look away now.  Here are some quotes:-
* " Pay attention to the reaction of the animal when it is shot… I have had many hunters tell me that they knocked the animal down, only to watch it suddenly jump up and run off, leaving lots of blood.  This is the one that I hate to hear the most.  First of all, body shots that do not impact the neck or spine rarely make an animal drop, and if the neck or spine is hit, the animal is usually disabled and cannot get up.."
*  "The falling down likely means the leg was broken; lots of blood usually indicates a muscle hit.  Muscle damage leaves lots of blood in the first 100 yards… if it was a lung hit, it can take time for the body cavity to fill and blood to be forced out.  Animals may run in the beginning… this will cause blood trains to be harder to see… "
*  "A liver shot is always fatal… but it will most likely take until the next day or later for the deer to die…. the double lung shot is the best percentage shot to take, as it will cause massive internal bleeding and drowning, causing death within about 150 yards… the pattern will start out with little blood, but it will increase as the  animal starts blowing blood out the mouth and nose…"
And my personal favourite:
*  "Give the animal time to bleed out before  you start tracking…. I have found animals within 40 or 50 yards of the stand, where they died after having run 250 to 300 yards in a long arcing circle, trying to get back to the spot they were safe in before the shot."
(This could be why I prefer taking pictures of wildlife rather than blasting it to a slow death).
All the while, the wounded animal is in total shock, indescribable pain,and complete and utter terror as it dies, either a fairly quick 'humane' death or the slow one.  It is safe to assume that at least some of the deer – some of which are pregnant – will get this latter, long, terrifying, agonising death.
No wonder Scottish Natural Heritage wanted the city to manage the news of the cull carefully.  Not everyone is down with this  'humane cull' reality.  Someone send a copy of 'Bambi' to Ms Malone, thanks.
NB – the Deer now have about 11 days – and Councillor Malone has about 3 to call it off.
______________________________________________________________
PS – Strictly confidential:
Grate a strong smelling soap around your plant beds. Some people will also tie soap bars to trees and bushes to keep deer away from a specific plant.
Sprinkle a mixture of red and black pepper, garlic and curry powder on and around plants deer like to eat to keep them away from your garden. Since this mixture will disappear when it rains, be sure to spread it out again after rain storms or after heavy watering sessions.
Try mixing a beaten egg with water and spraying on plants and around flower beds to keep deer away from your garden. Again, this will have to be reapplied after rains or heavy watering.
Use a commercial deer-repellent such as Deer-Off or Deer-Away. You can also try drops of animal urine such as coyote in your gardening beds. Some people report that human urine can work as well.
Plant plants deer won't eat such as Lady's Mantle, Butterfly Weed, Foxglove, St. John's Wort, Lavender, Daffodil, Poppy and most pungent herbs.
Sprinkle human hair around your planting beds. Ask your hairdresser or a barber to save you a large bag next time you go in for your haircut.
Put a fence around your property to keep deer out. Some people have luck with tying white plastic shopping bags on the fence every couple of feet. The noise and movement of the plastic bags seems to scare deer and keep them away. A variation on the fence is to try a deer protection net. These nets are less obvious than a fence and may be more aesthetically pleasing to your garden.
______________________________________________________________
Next week – more definitions, outcome of the deer situation, and previously-promised news on Freedom of Information